Do you theme your Christmas decor? A neighbor when I was a kid always had a theme- candy canes, snow, lights, gingerbread- and I thought it was so cool! These Vintage Christmas Decor ideas make me want to change my decor every year!
100 Days of Homemade Holiday Inspiration continues today with day 32! Each day we will be inspiring you with  recipes, decorating ideas, crafts, homemade gift ideas and much more!  
I love that these Vintage Christmas Decor ideas can be thrown into any style decorating and still look good! Plus, you might have some of these items in your house already.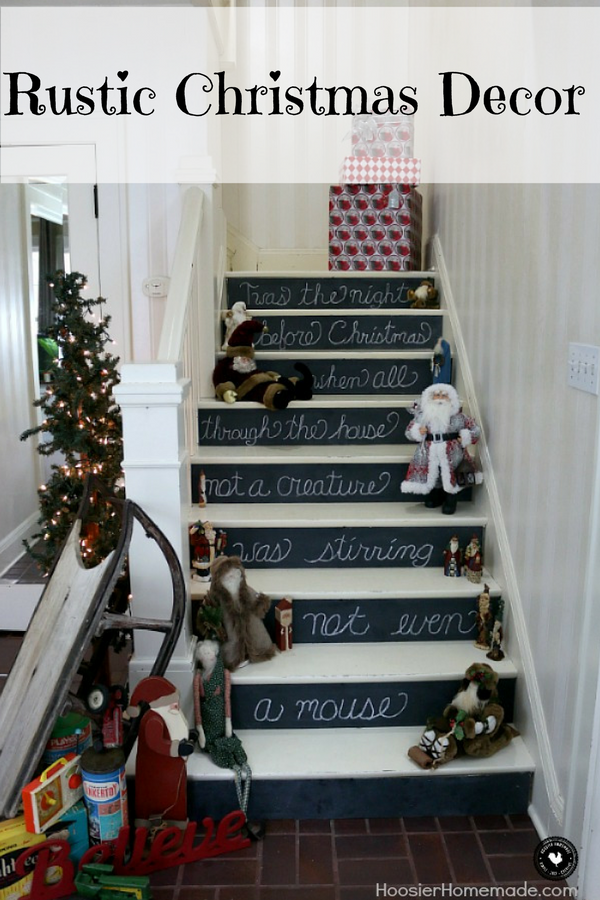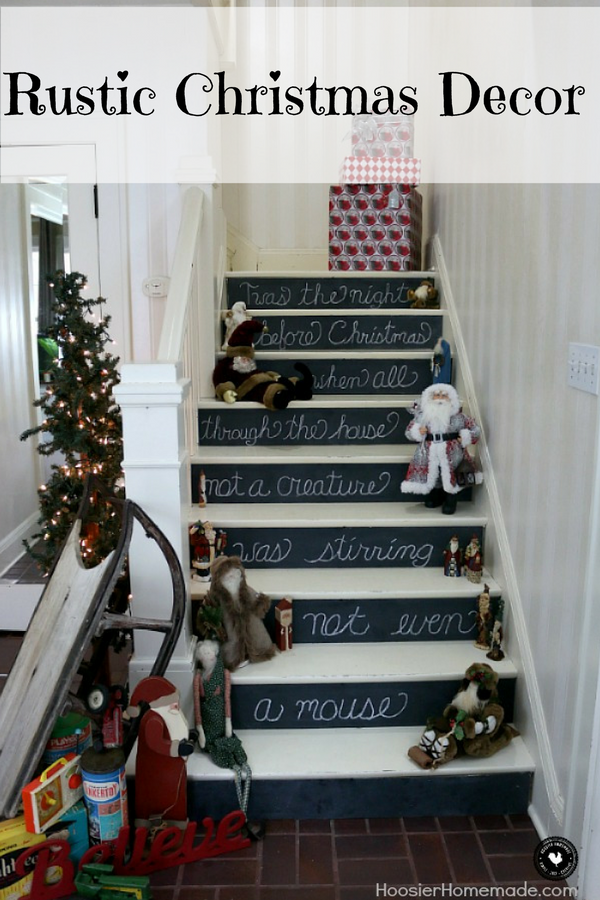 Which of these ideas are your favorite? I love the chalk on the steps- so easy, so versatile, and so fun! You can use your favorite phrase and font style!
Find these Vintage Decor Ideas right here at Hoosier Homemade by clicking the link below…
---
Please join us every day as we spread the Holiday spirit!
Sign up to receive a daily email full of Holiday Inspiration, beginning September 10, 2018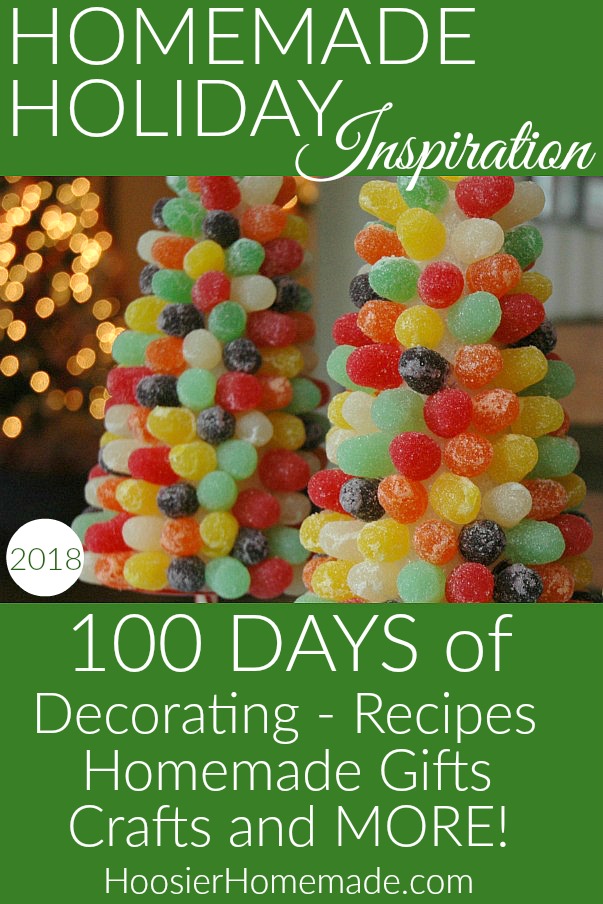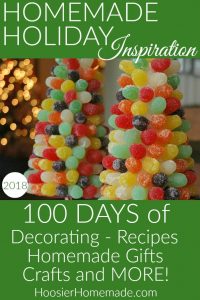 Click on the photos below to see more inspiration from the previous years