It's time to get out those scissors and paper and start making Valentine's Day Decorations. Considering I live in a house full of men, Valentine's Day is the one time that I can decorate with pink hearts and pretty, frilly ribbons and I look forward to it every year.
The Valentine's Mantel was put together in stages this year, first we made the Paper Hearts to hang on the Mantel and create a garland, then we made the Love Letters and covered them with fabric, yarn and embellishments. Now it's time, to pull everything together and share it with you!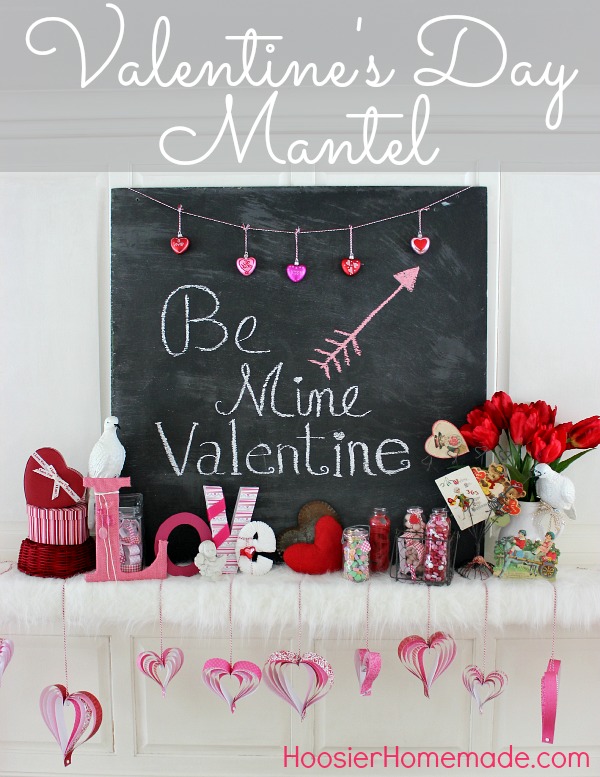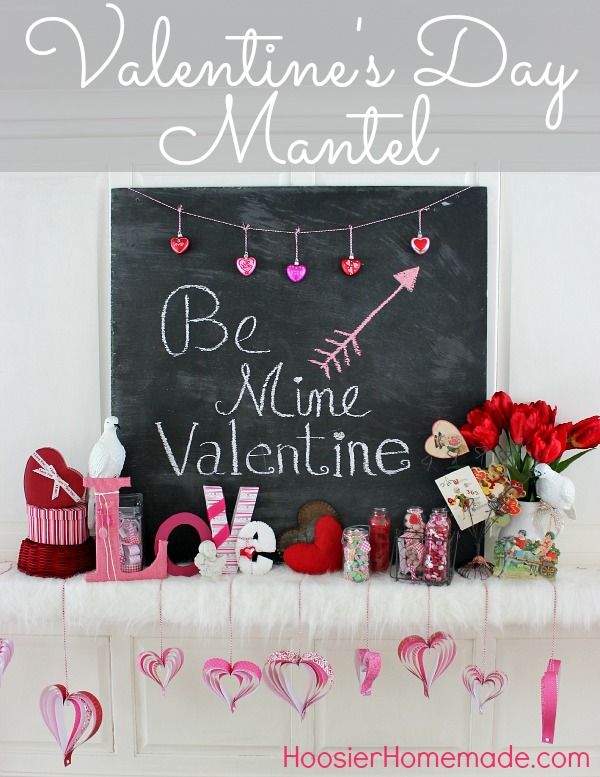 I love how there are lots of different shades of pink and red, but when it comes together, it somehow all works.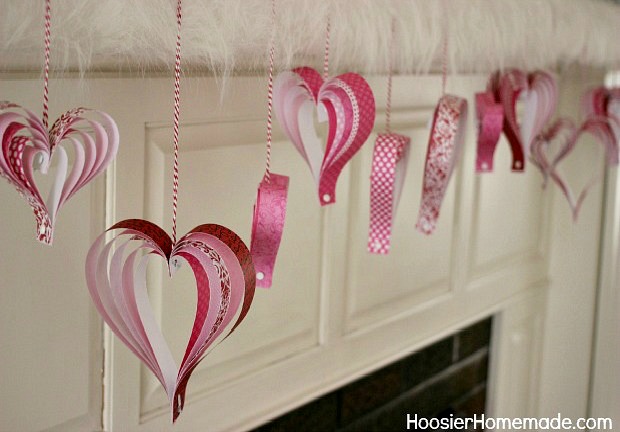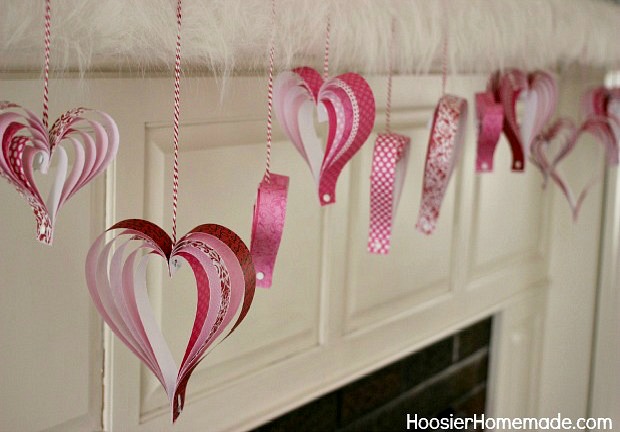 First we added white furry fabric to the Mantel, then hung the Paper Hearts with red twine. They are very easy, but make a big splash.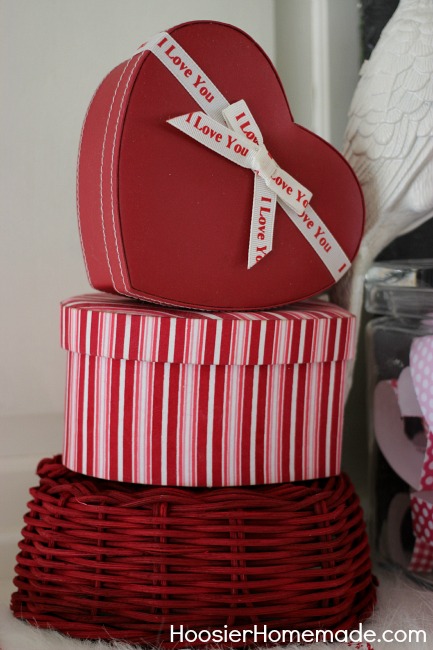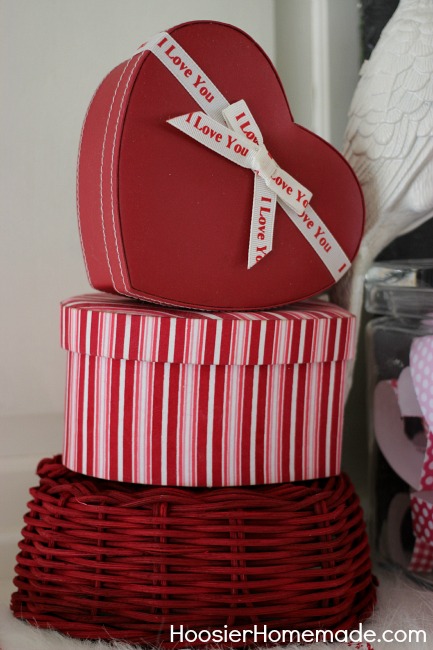 On one end, we added a stack of Valentine's Day baskets that I had in my decoration box.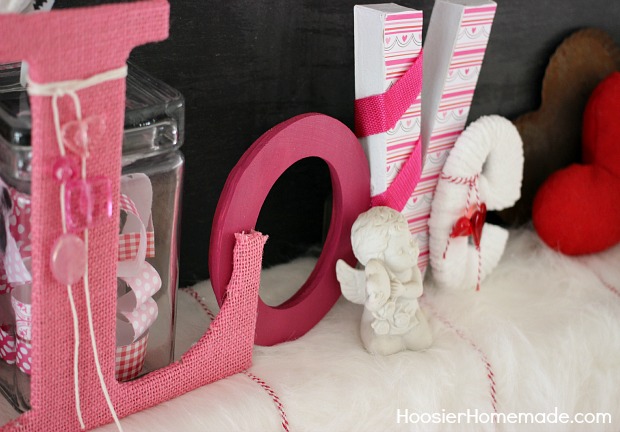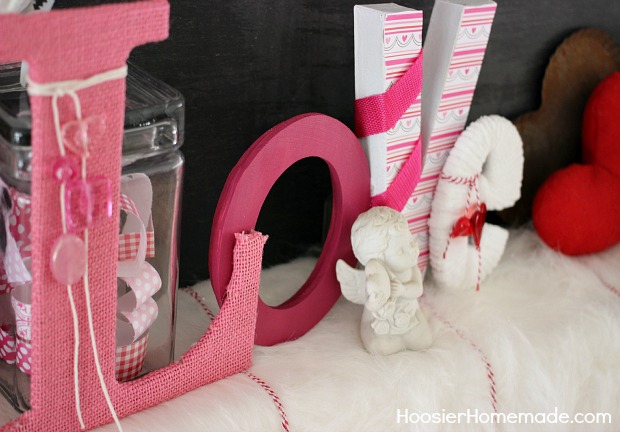 The Love Letters were added next to the baskets. And a little ceramic cherub.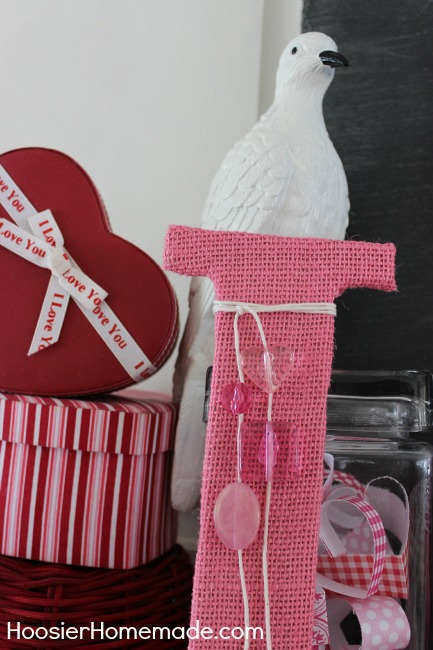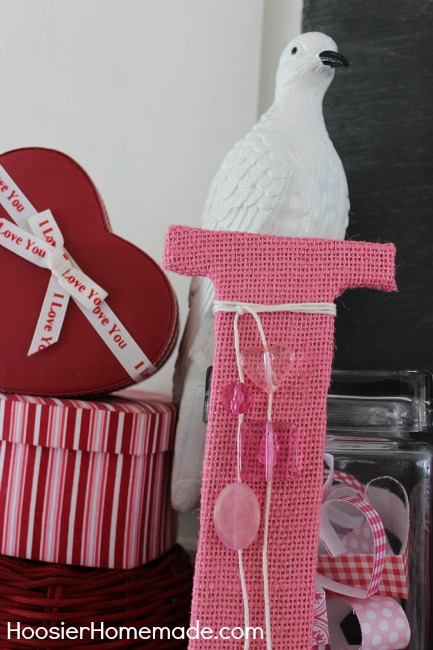 I wanted some Love Birds for the Mantel, so Doug came up with a great idea…he spray painted a couple Dove Decoys that we found in the hunting department at Walmart, he used ivory spray paint. And then hand painted the eyes and beaks with black acrylic paint.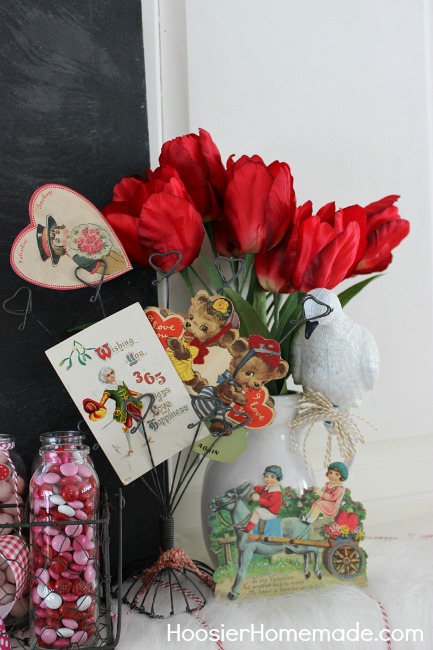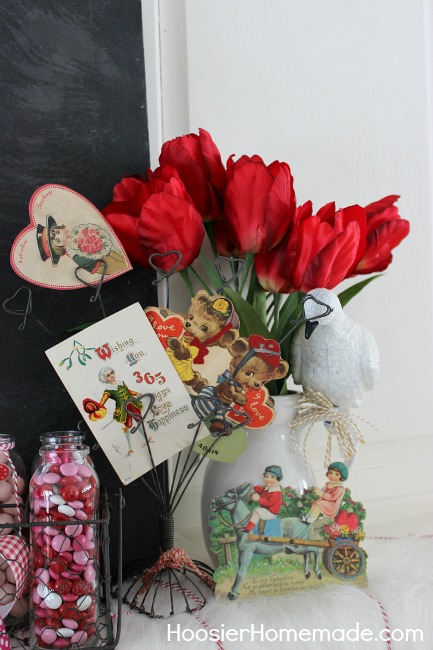 And on the other end, a white pitcher filled with red tulips that I found at Walmart, and a wire heart shaped card holder with vintage Valentine's Day cards that I bought many years ago at our local antique store. And the other Love Bird watching over things from the handle of the pitcher.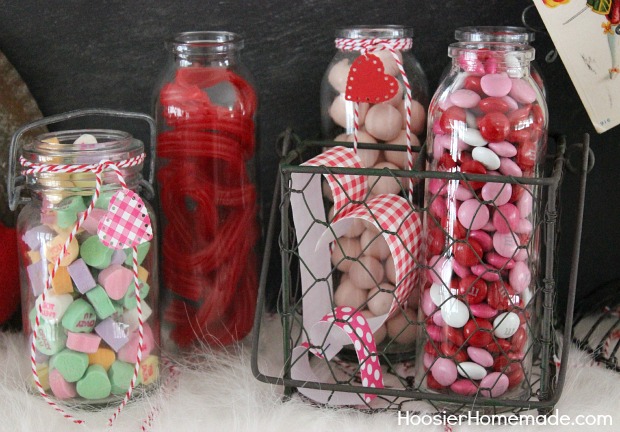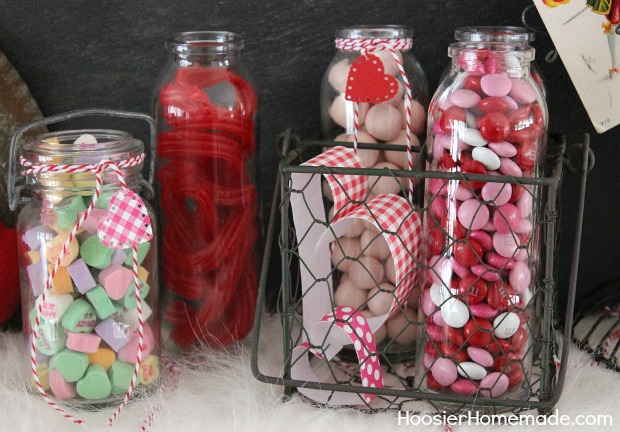 Then a wire basket filled with a set of 4 glass jars were filled with Valentine's candy, I used red licorice, strawberry Whopper's, Valentine M&M's and cherry balls. In the smaller jar, I added everyone's favorite…conversation hearts. A couple of the jars were embellished with red twine and paper hearts. And in the wire basket, I added a couple of paper hearts.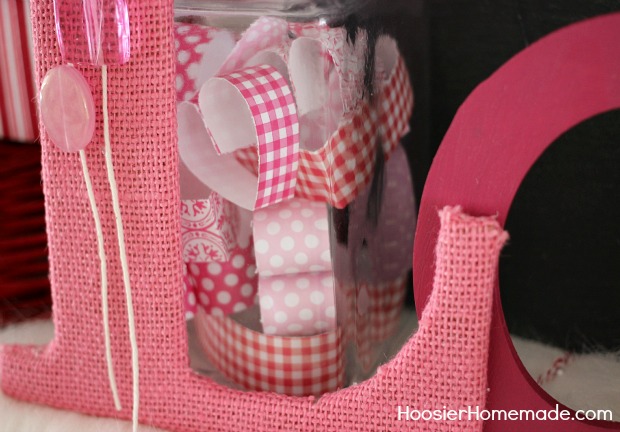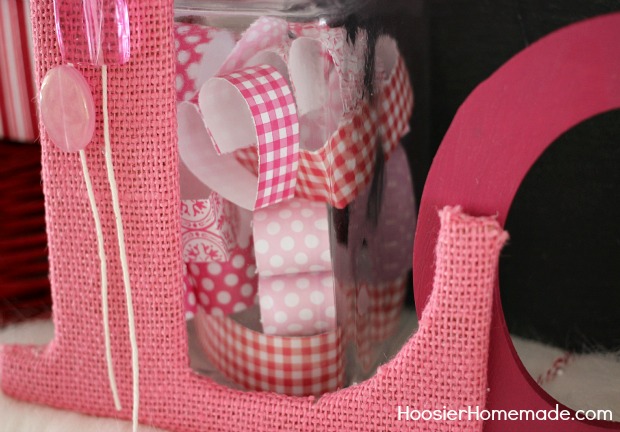 More paper hearts were added to another glass jar. I simply love this idea, it's super inexpensive, can be made in minutes and adds lots of great color to the Valentine's Day Mantel!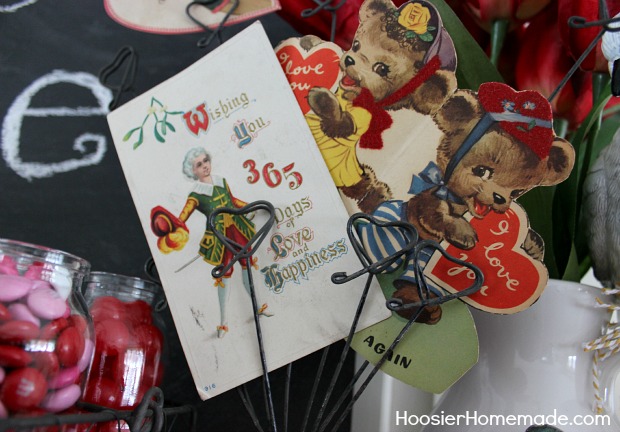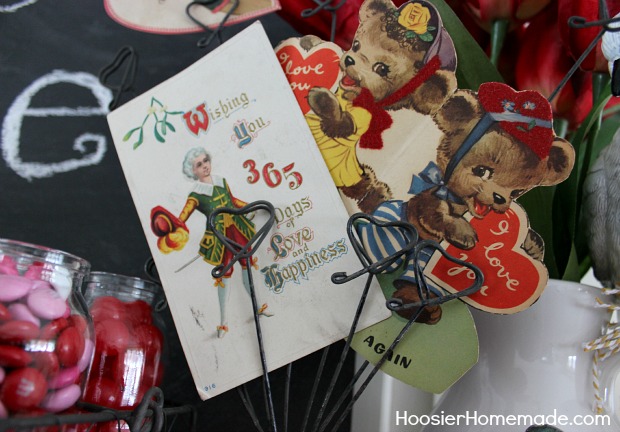 The vintage Valentine's are some of my favorites!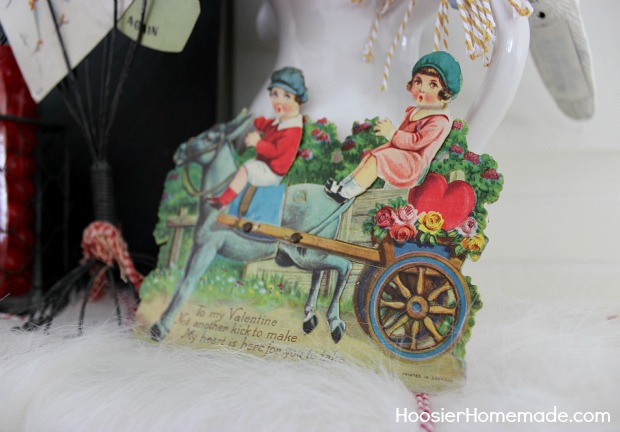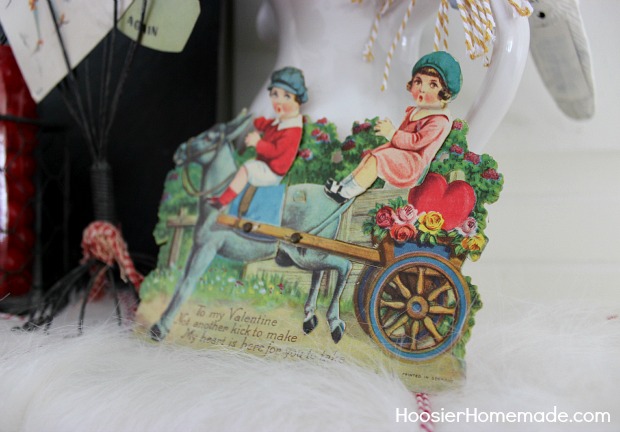 I like this Valentine the best!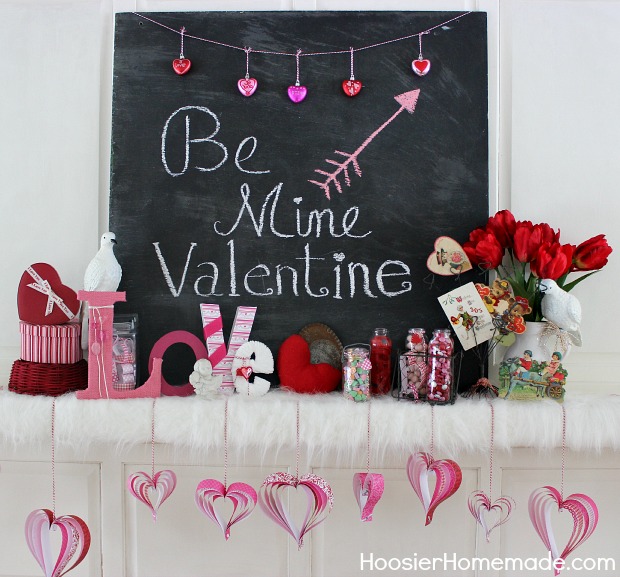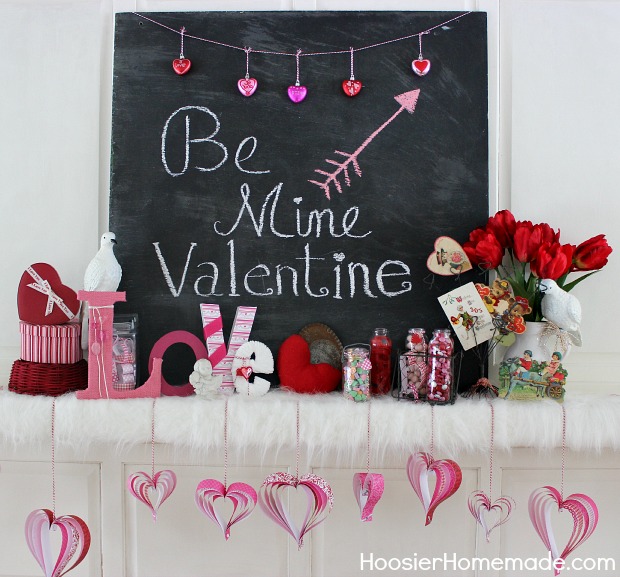 Then it was time to finish it up and add the words to the Chalkboard. A simple heart garland was strung on red twine across the top, then I added "Be Mine Valentine" and a cupid's arrow.
Have you started decorating for Valentine's Day yet?