Valentine's Day Kids' Craft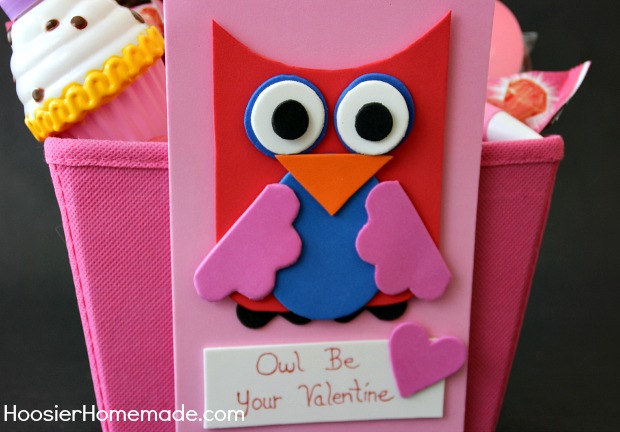 Crafting with your children can be one of the best ways to create memories, especially for the holidays. This Valentine's Day Kids' Craft uses craft foam and a few simple supplies. Then I turned them into a fun Valentine's Day Gift Basket similar to the Love Buckets.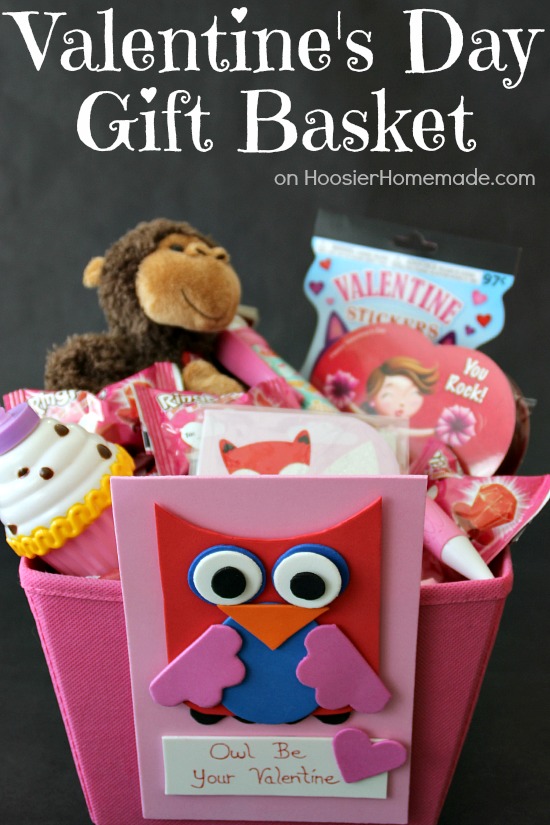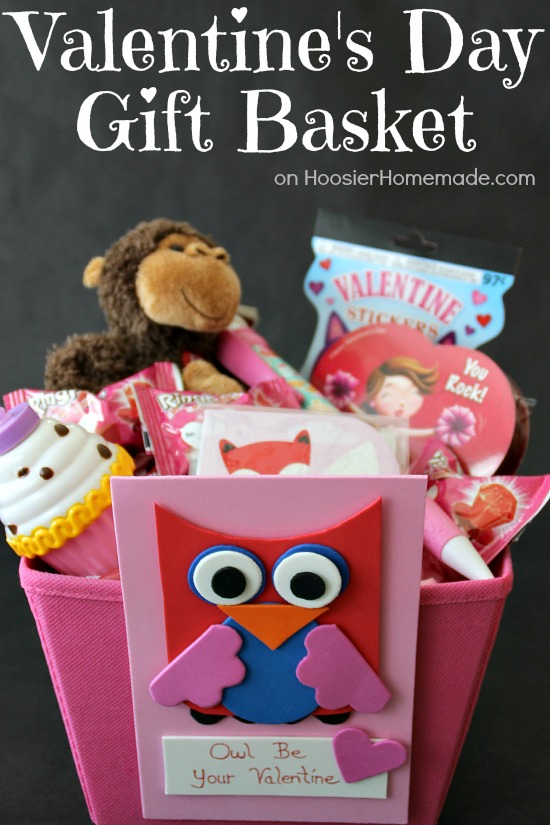 Who wouldn't love to receive one? I think even adults would love receiving a Gift Basket filled with things they love and a cute "Owl Be Your Valentine" on it!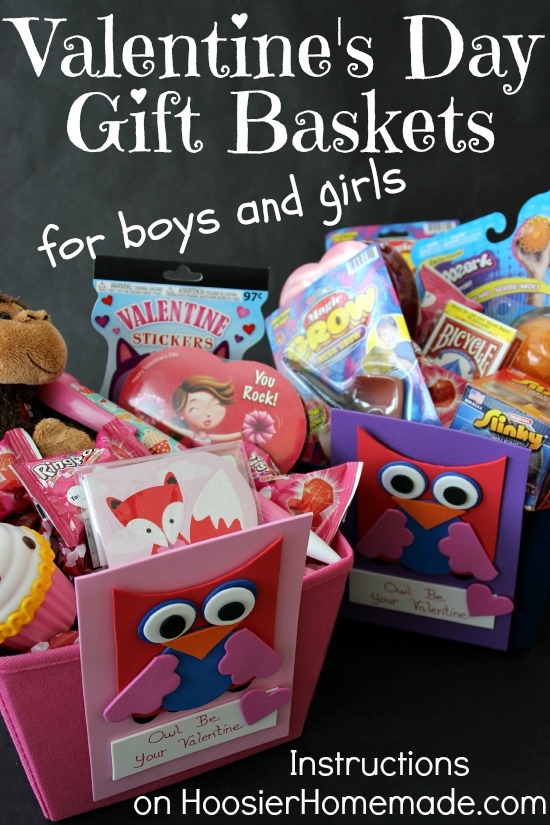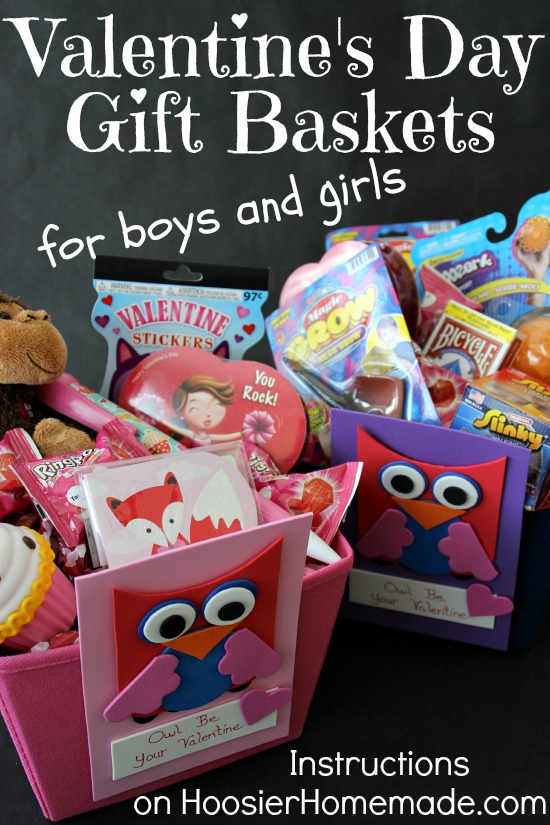 I found lots of fun inexpensive goodies for the Baskets at Walmart including a Stuffed Animal, Stickers, Note Book, Hot Wheels Car, Cards, Slinky, Balls, and more.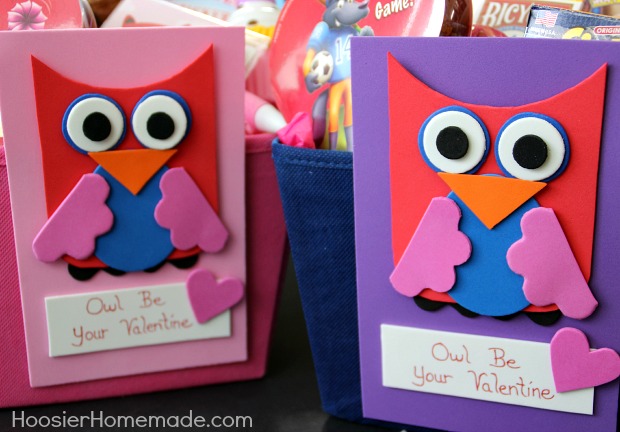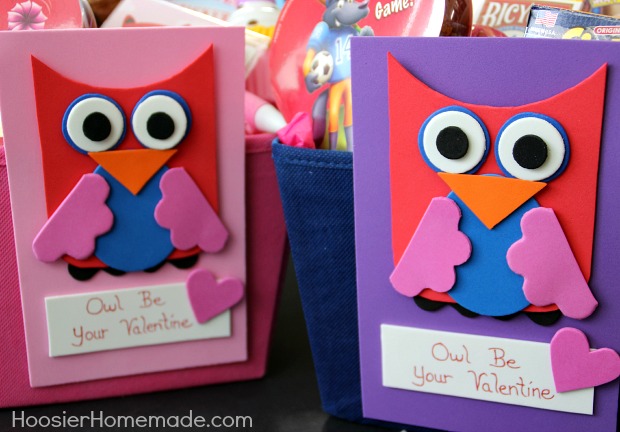 Before we get going, I wanted to share a few tips on making these…
This is a Kids' Craft, but it absolutely needs adult supervision
The Craft Foam is easy to work with, but cutting the shapes out should be done by an adult or older child
There are 2 methods for cutting the shapes – 1) hammer and cookie cutter method – works well, the cut is clean but it will ruin the cookie cutter and 2) tracing and cutting – this method works well too, but the craft foam does not always cut cleanly
We did try to use a craft punch but the foam is too thick, even after searching for an alternative and trying to loosen the screws on the punch. Note: someone needs to invent a punch that craft foam will fit in.
We found that using Glue Dots was best. We tried with the hot glue gun and it melted the foam a bit and showed through to the front side.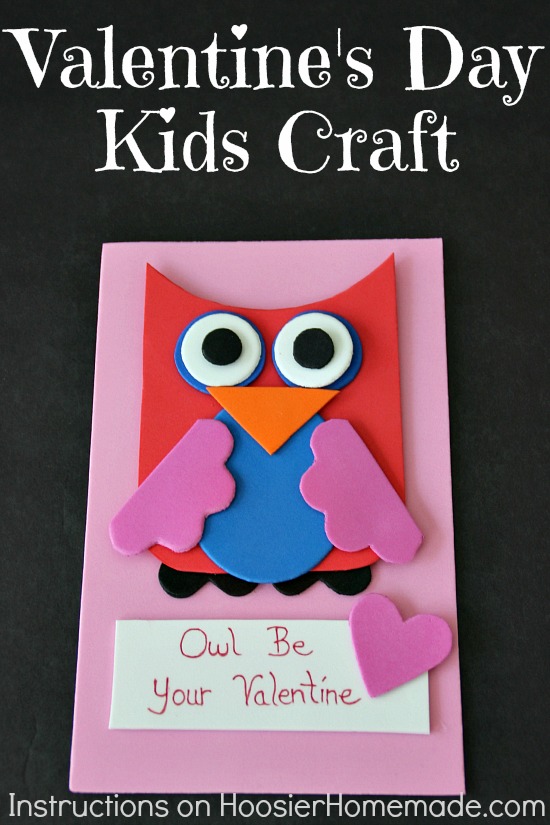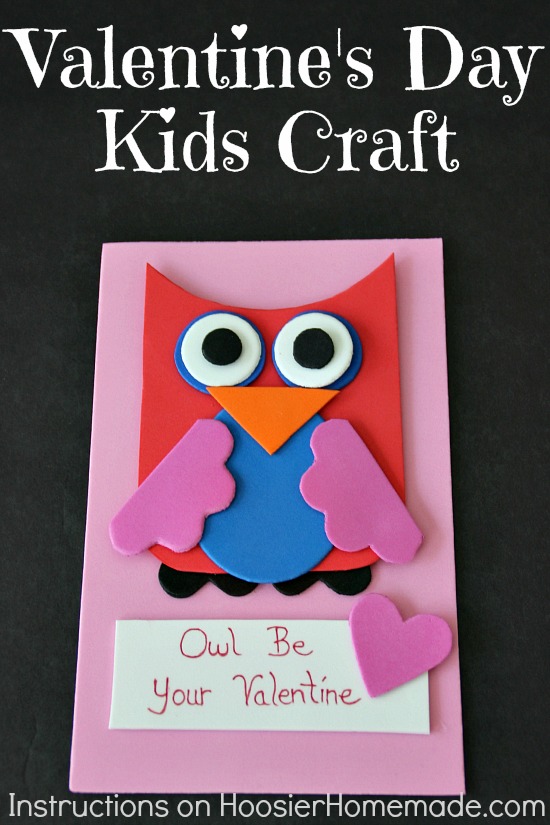 There is lots to cover, so let's get started…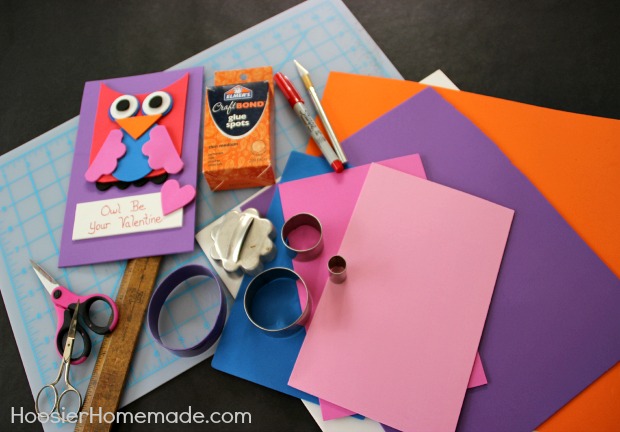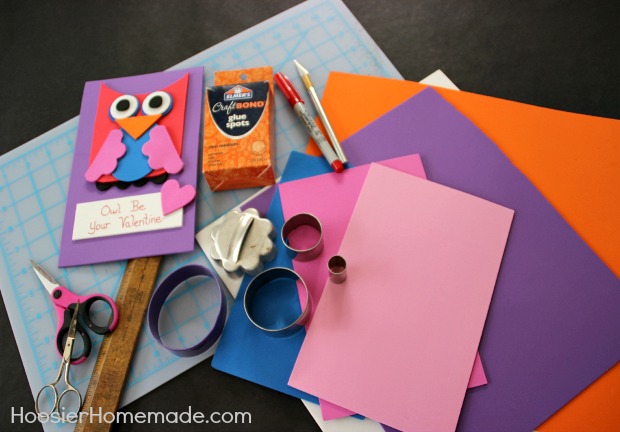 Valentine's Day Kids' Craft Supplies
Craft Foam – you can buy it in large sheets or packages of 50 (5.5 x 8.5) in the craft department at Walmart

Cutting Mat

Glue Dots

Ruler

Scissors and/or X-ACTO Knife

Pen or Pencil

Sharpie – for the "Owl Be Your Valentine"

Cookie Cutters or template cut from paper

Hammer and scrap wood (not shown)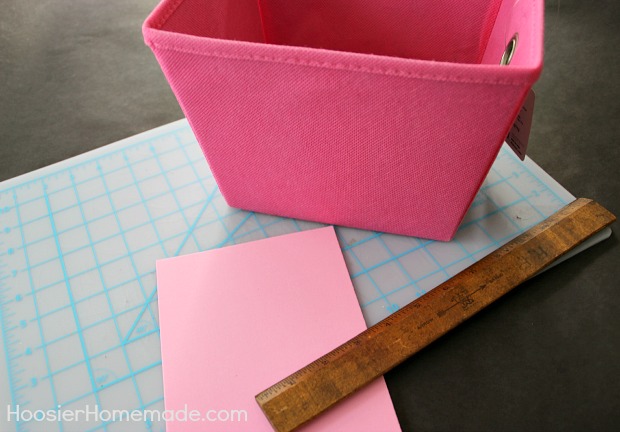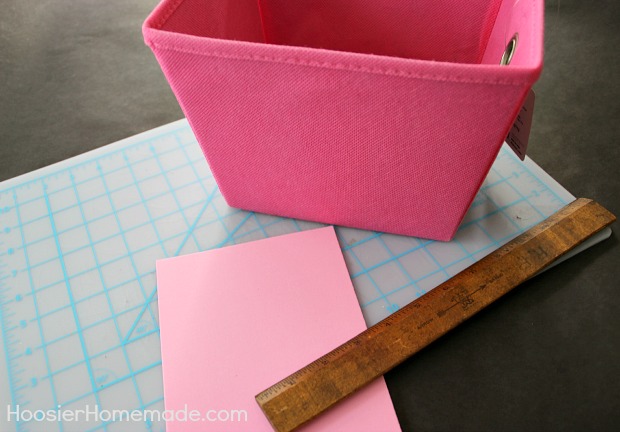 Step 1
Measure the basket or container and determine what size you need for the background, I used a 5.5 x 8.5 piece

The baskets I used are from Walmart, they were less than $3 each and I found them near the other containers and baskets.

It's also nice to choose a container that you can use after the holiday for other items, in this case, these are great for storing toys in a kids' room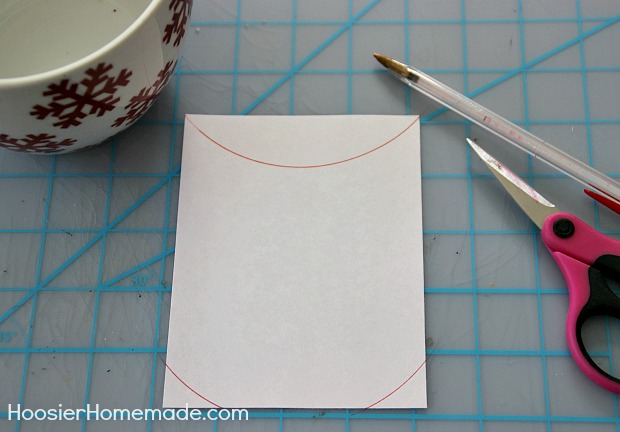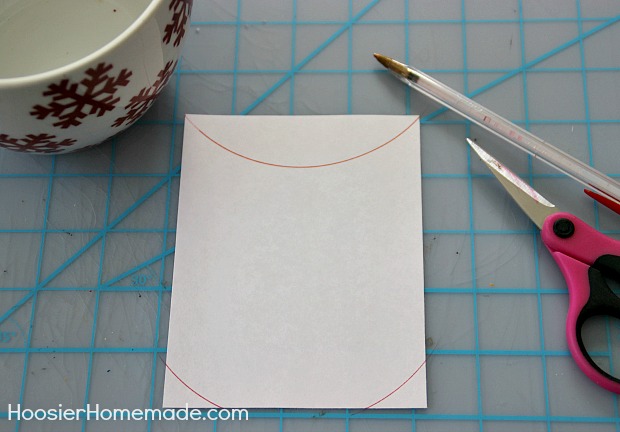 Step 2
To make sure the size and shape I needed for the baskets, I cut a piece of paper first. If you are following my instructions exactly, you will not need to do this step.

I also used a bowl to mark the curves of the piece so I could see how the size would work.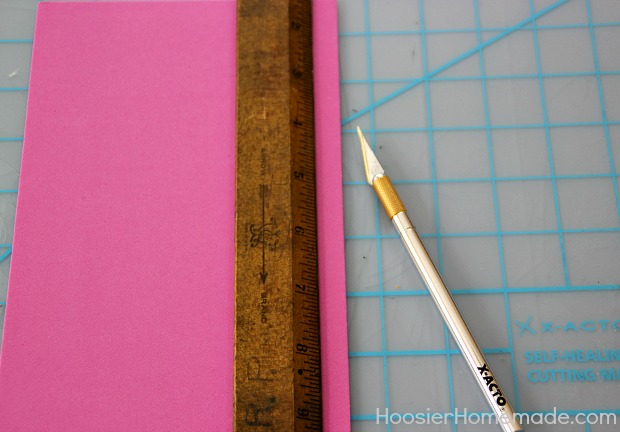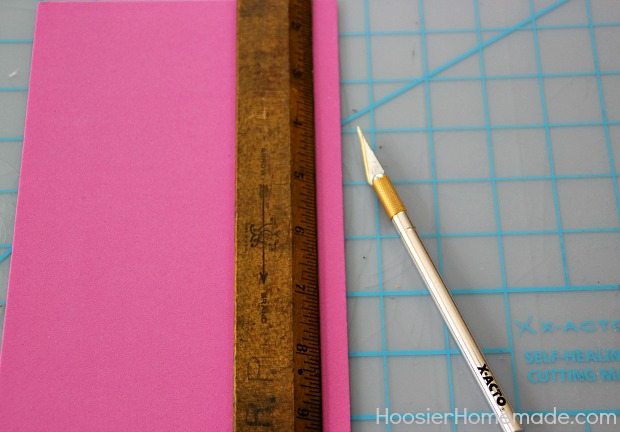 Step 3
Cut the Owl body from the craft foam –  4 x 5 inches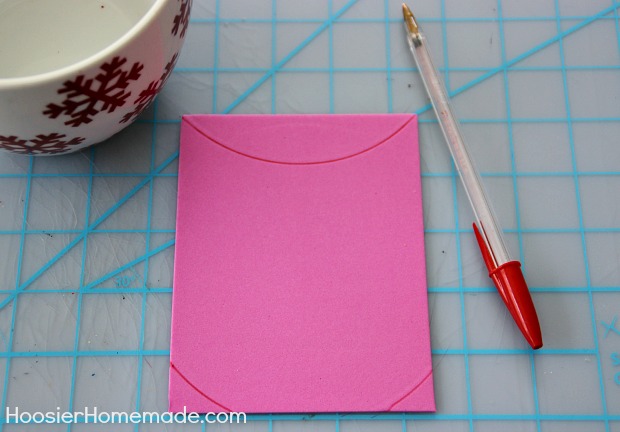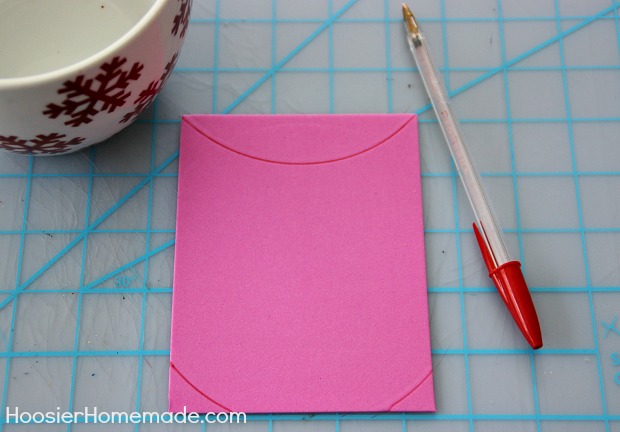 Step 4
Use a bowl to mark the curves. I used a 6 inch bowl.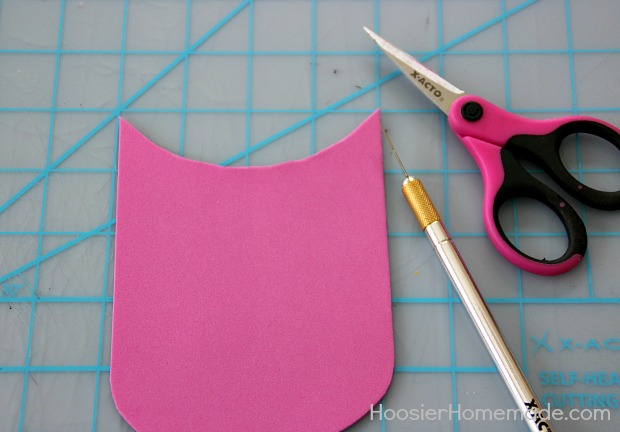 Step 5
Cut out the curve on top and round the corners on the bottom with scissors or X-ACTO Knife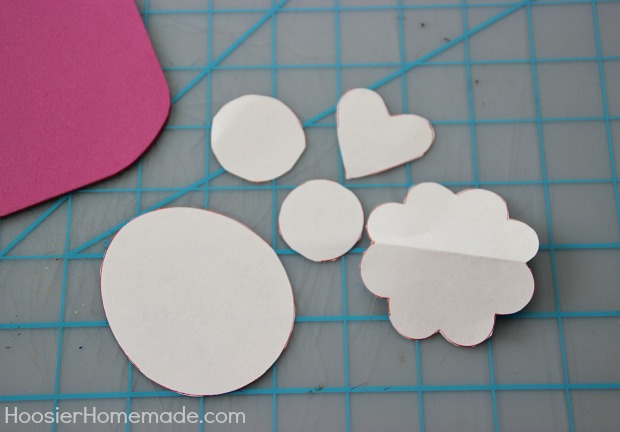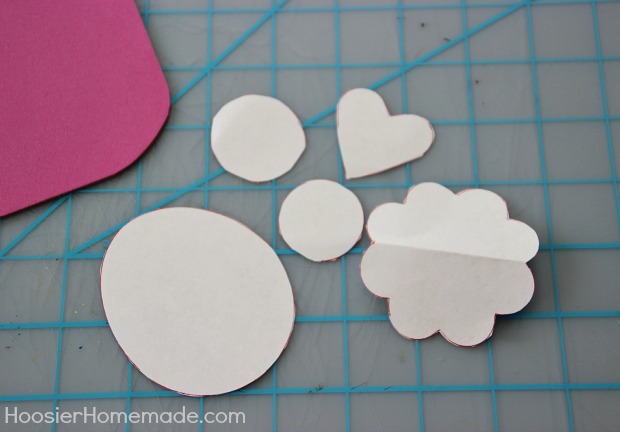 Step 6
Cut the body pieces from paper to be sure the sizes will fit on the owl

You will need – 1 oval for tummy, 3 circles in various sizes of the eyes, 1 scalloped shape for the wings, 1 small heart for the feet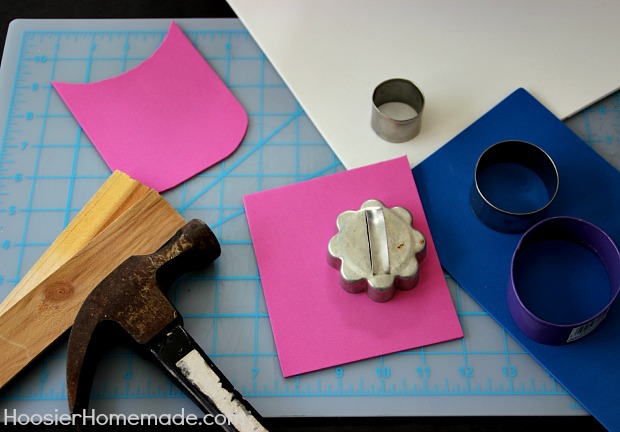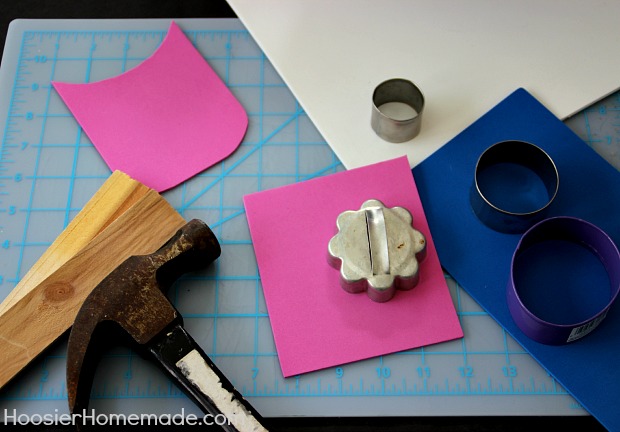 Step 7
Now let's cut the shapes. There are 2 methods (READ tips above on these), 1) use a cookie cutter, scrap of wood and hammer or 2) trace the shapes using the cookie cutter and cut them out with scissors or X-ACTO knife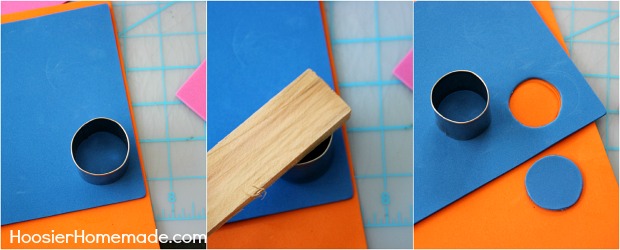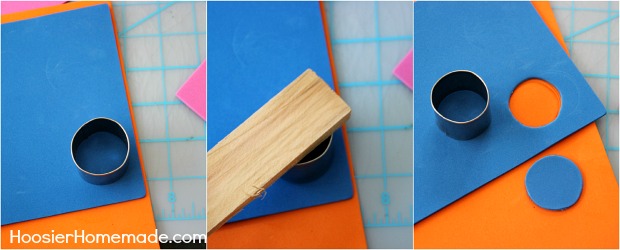 Step 8
To cut the shapes using a cookie cutter and hammer –
Place an extra piece of craft foam under the piece you want to cut and place the cookie cutter on top

Cover the cookie cutter with a piece of scrap wood

Use the hammer to cut the shape

NOTE: if you choose this method, you will ruin the cookie cutter. It DOES make a clean cut, but you sacrifice the cookie cutter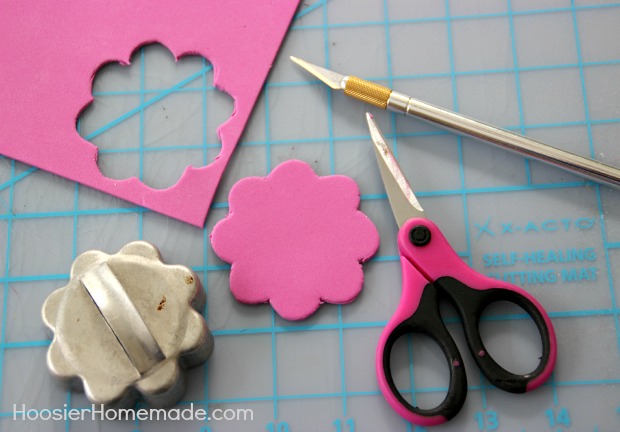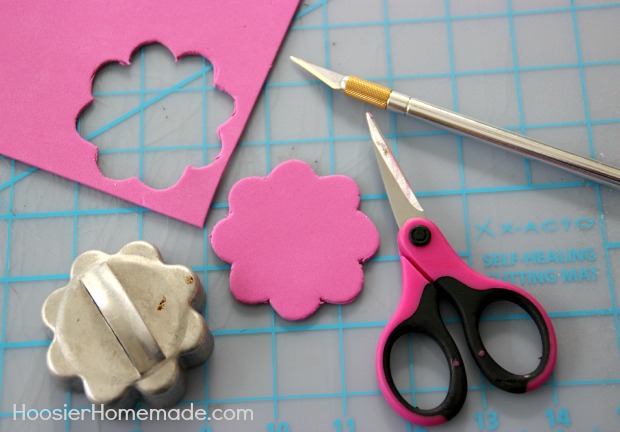 Step 9
Or if you want, you can use the cookie cutter to trace on to the craft foam and cut out with scissors or X-ACTO knife

NOTE: This method is not as clean as using the hammer, but you also don't ruin the cookie cutter
Step 10
Cut a piece of white to fit on the background, I cut 4 1/2 x 1 1/2 inch, and draw your note on with a Sharpie. I used a fine tip, and then went over the writing a second time.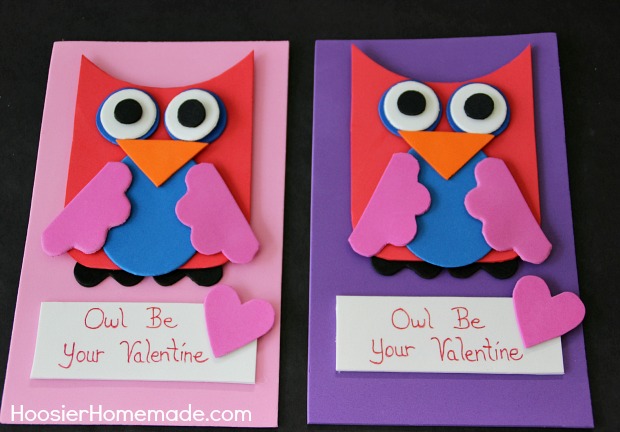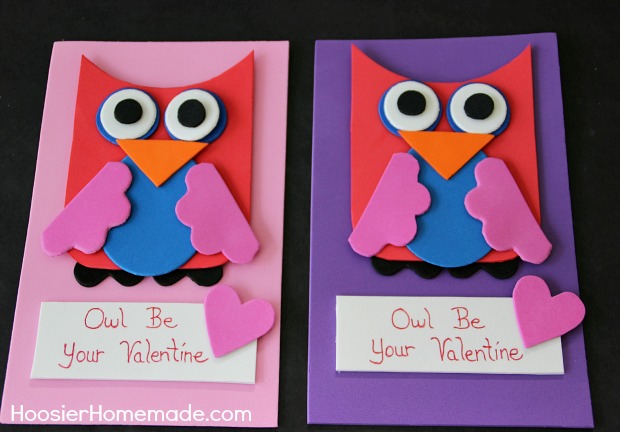 Step 11
Attach all the pieces with Glue Dots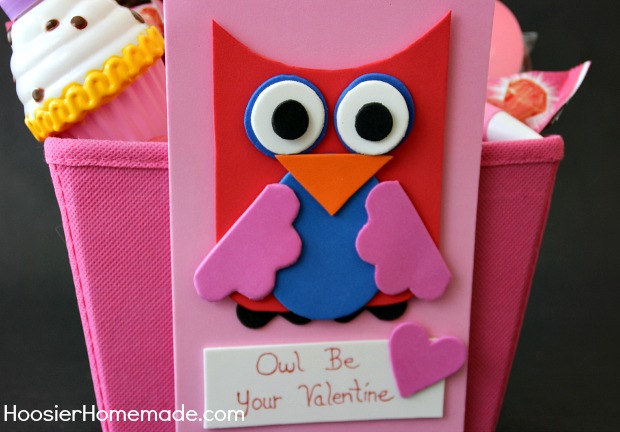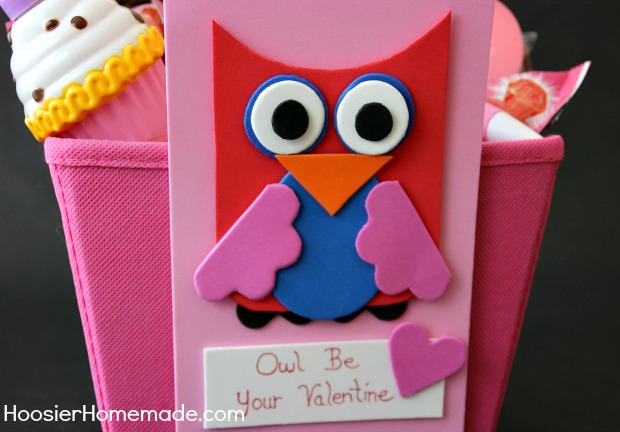 There are endless color combinations, have fun and mix them up!