Giving unique college graduation gifts doesn't need to take a lot of time or money. Photo gifts are perfect and creating memories that will last a lifetime is extra special.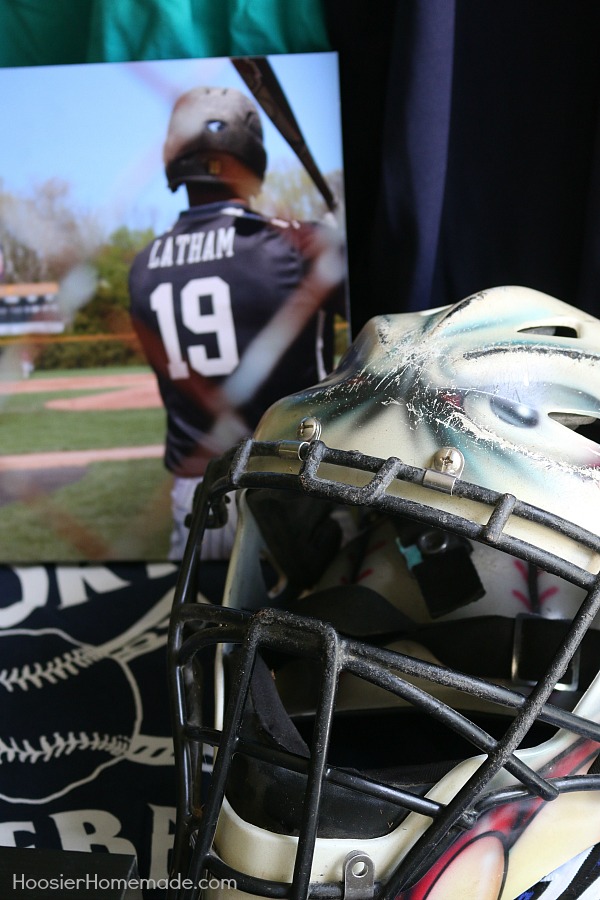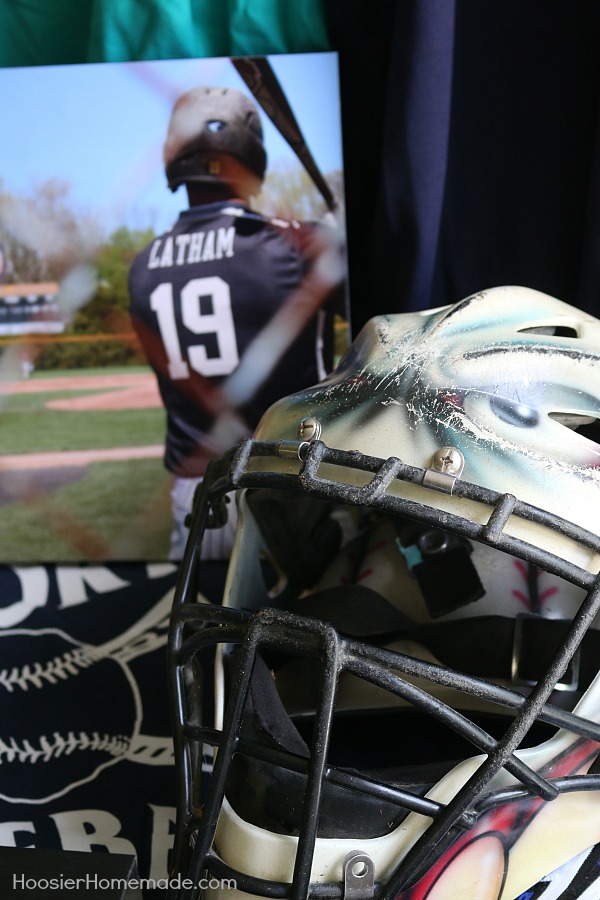 This year ends our son's 18 year baseball career. There have been thousands of games, hundreds of home runs, hundreds of strike outs, amazing plays made, 4 knee surgeries, multiple injuries, wins, losses – and yes, many tears were shed over the years and especially this year.
Above all though, are the memories we have of watching Nick play the game that means the world to him.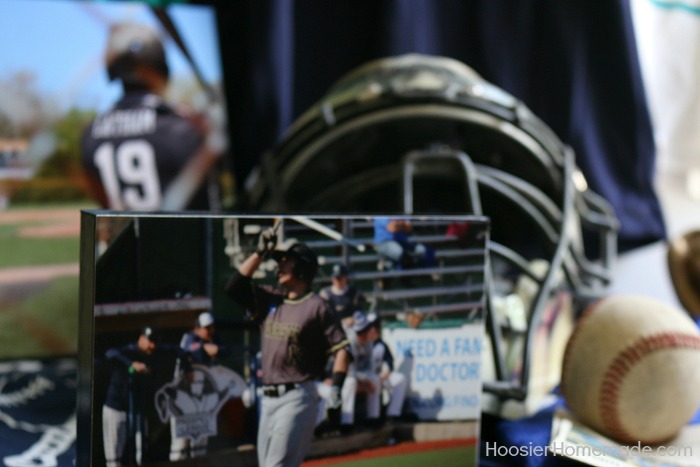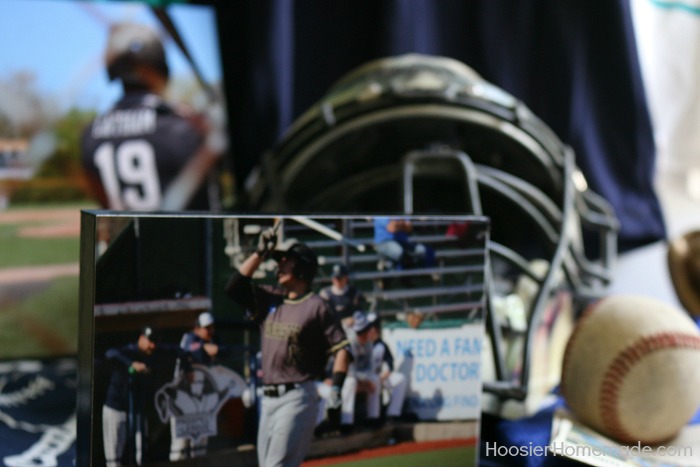 Finding an unique college graduation gift for him could have been difficult, after all, young men are often difficult to buy for. However, I knew I wanted to give him a gift that would mean the world to him. Of course, photos are the perfect way to treasure those memories.
The photo with him pointing up has so much meaning for all of us. First, he is crossing the plate after his first home run of the year. But more importantly, he is acknowledging his best friend who passed away in December. He began the baseball season saying he was going to finish strong, and he did. He stayed injury free, had an amazing season on and off the field, and was strong for himself, family and his friend who passed away.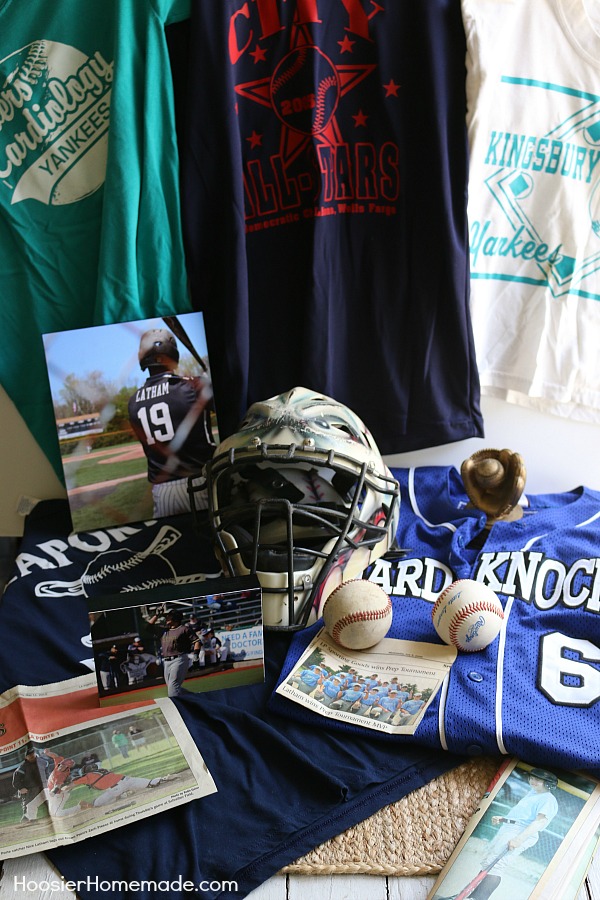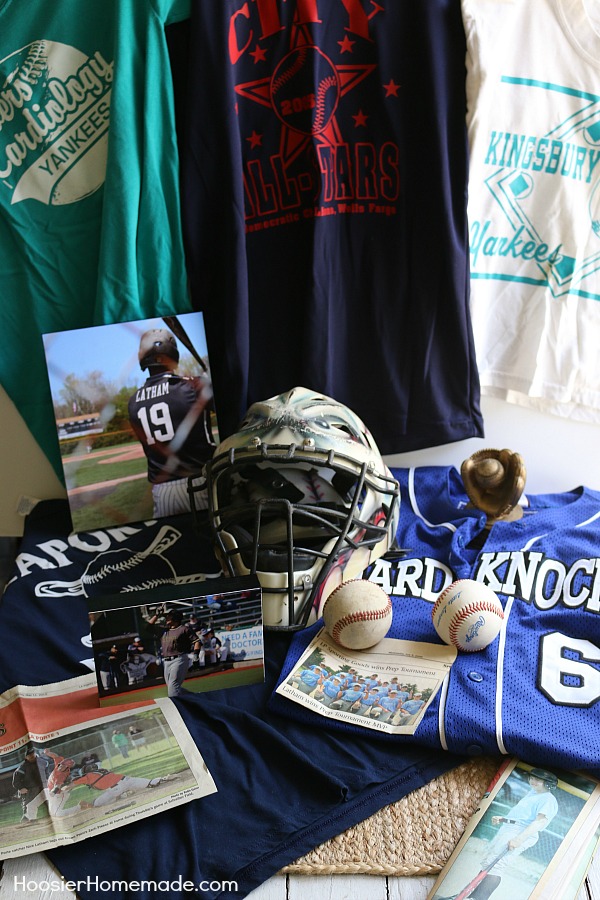 There were about 30 different teams that Nick played on over the years. His primary position was catcher. One year we bought him a new helmet and had it painted with a beast on it to match the nickname that the coach had given him.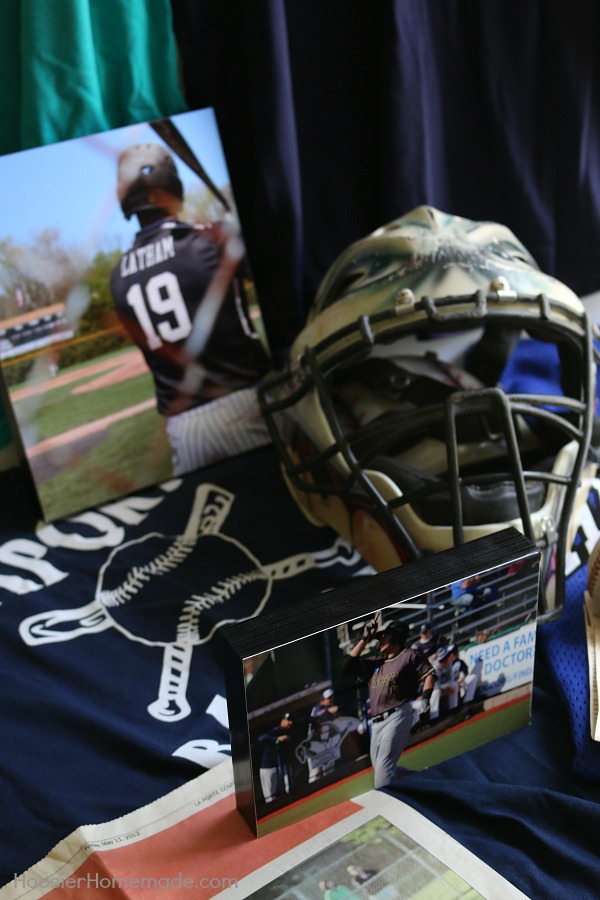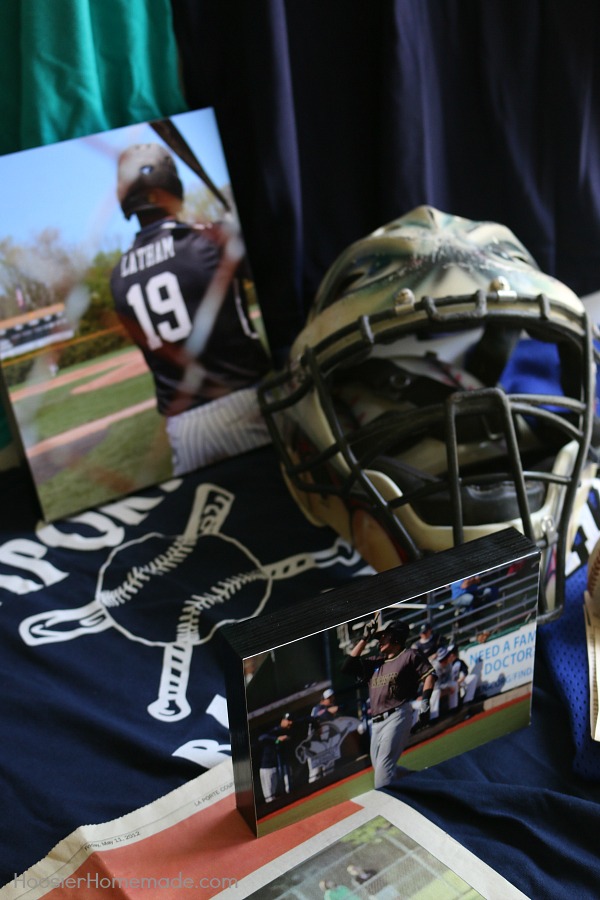 The Canvas Photos that I had made for him are with photos from this year playing for Manchester University.  You can order photo gifts at 3,500+ Walmart Photo locations nationwide or order online. Many gifts are available for free Same Day pick-up in store too.
We recently put together photo frame collages for the seniors on the baseball team, and ordered the photos online and they were ready in less than an hour.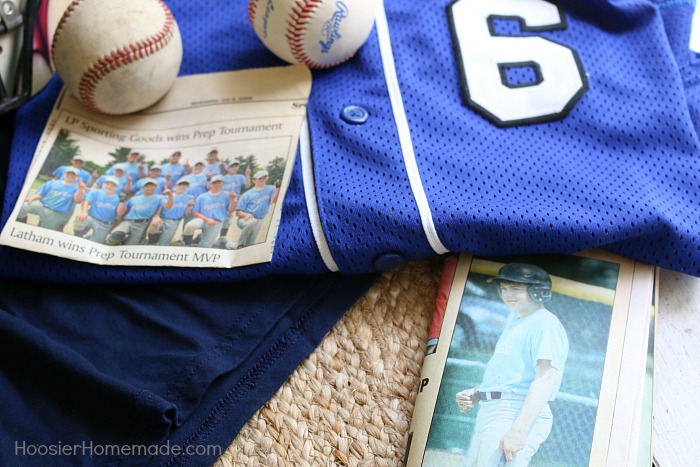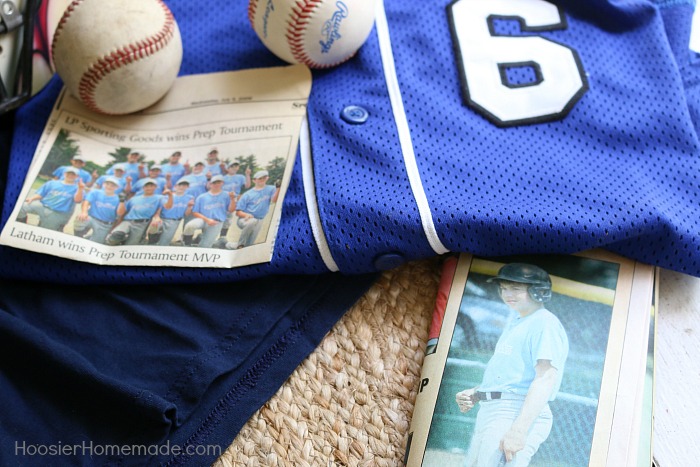 And yes, I was "that" Mom who saved just about everything including newspaper clippings.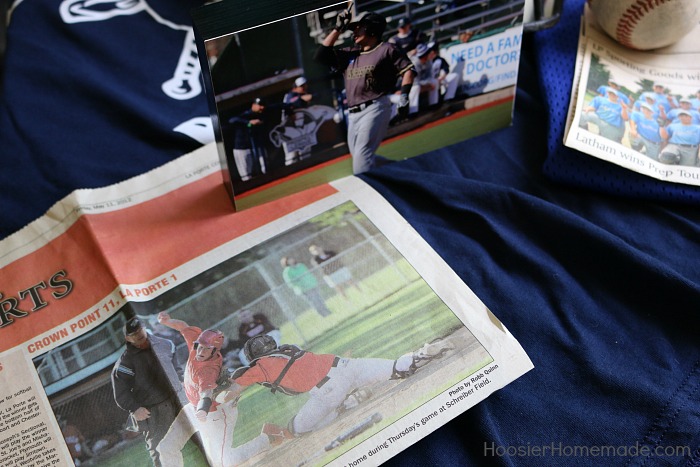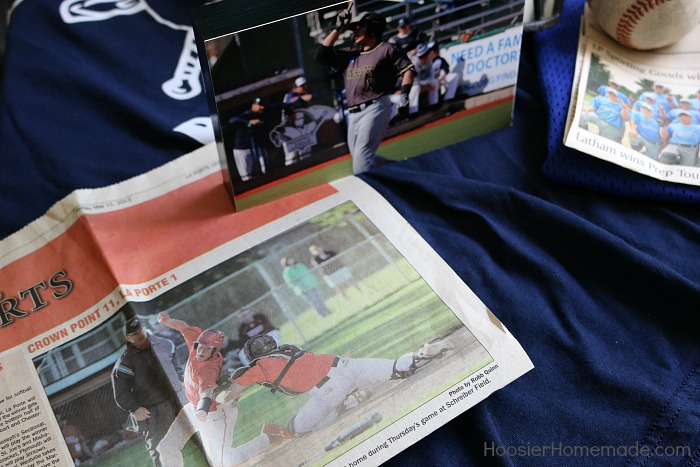 I'm so proud of Nick and watching him play and grow over the years has been unbelievably exciting to say the least.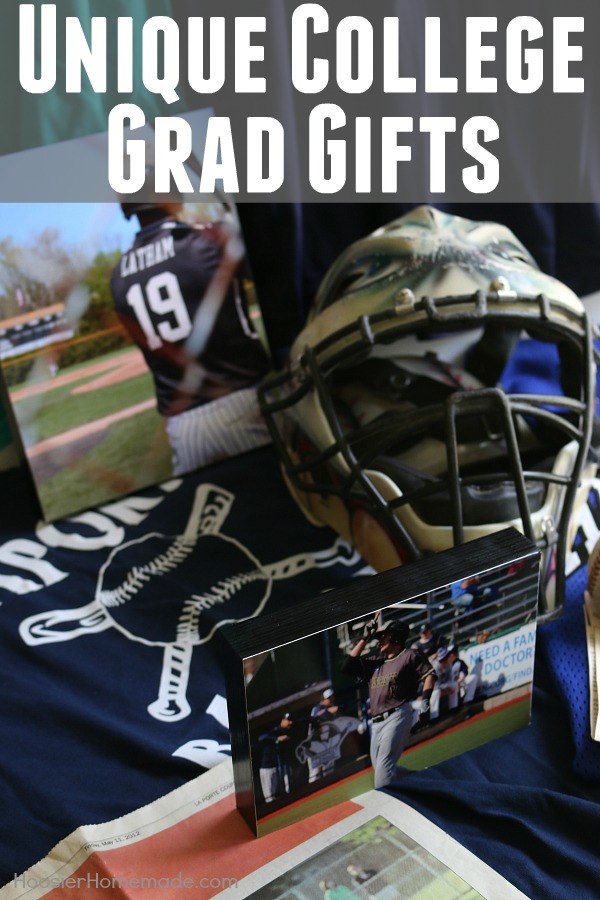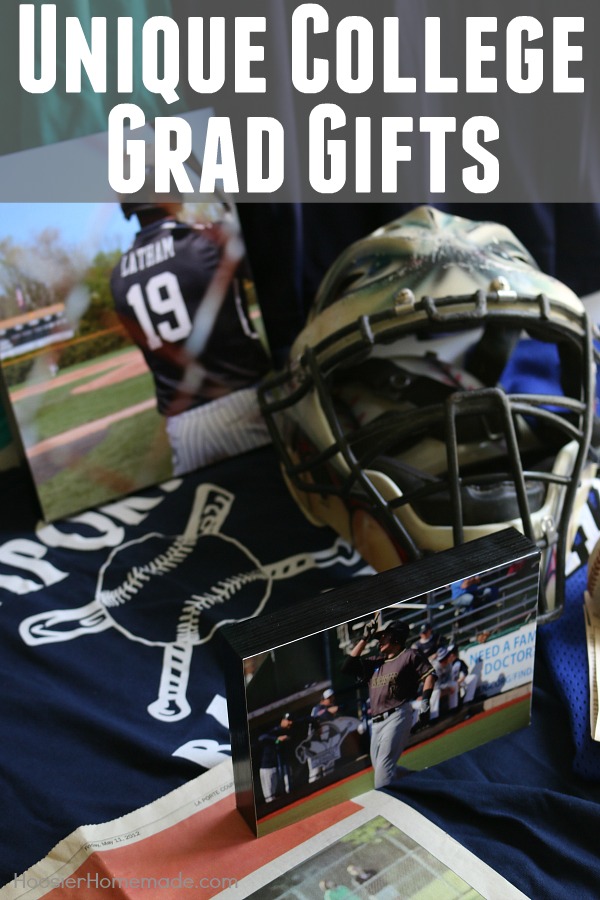 There are many other great options about Walmart Photo, here are a few…
Cards:  Instant + 1-hour Cards.  Focus on all of the great finishes, size and design template options at the Walmart Everyday Low Price.  Plus- free, premium foil lined envelopes that come with all in-store cards.
Same Day Canvas + Same Day Mounted Photos:  these products make great gifts, especially at an Every Day Low PriceThey can also be ordered online and picked-up in store Same Day.  Great for last minute gifts and starting at just $9.96!
Same Day Photo Books:  these customized Photo Books are the perfect keepsake or gift and available for Same Day pick-up at just $24!
Prints + Collage:  square prints and the new collage prints/enlargements are fresh, modern variations on traditional prints.  Starting at just .13.
Signature Board Print:  This product highlights your image or images as well as a fresh design and the option for your friends and family to sign the board.  Perfect for parties and starting at just $9.86
Celebration Kits:  this product makes party planning easy with 10 invitations, 10 thank you cards and 1 16×20 Signature Board Print at just $24.98.  There are a number of themes to choose from! (In-Store only)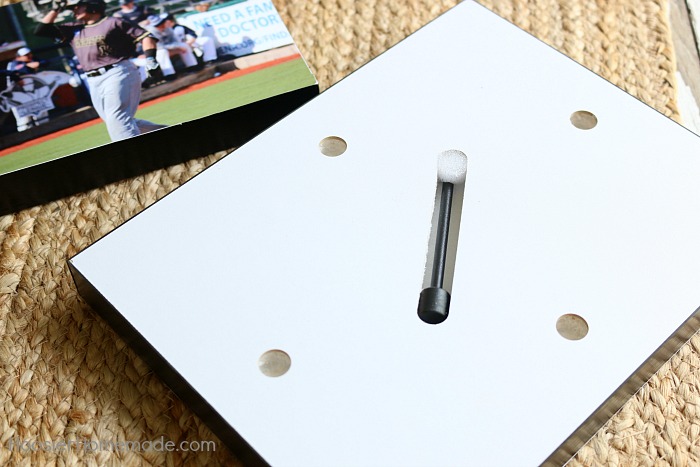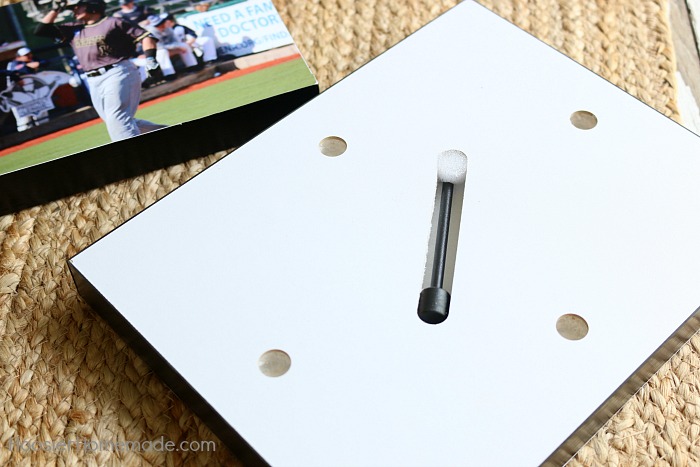 The Canvas Photos are made really well. They have holes on the back for hanging as well as a built-in stand for displaying on a desk or shelf.
What unique college graduation gift can you dream up? I just bet that your graduate will love a photo gift!