Having a plush green lawn in easier than you think! These tips for laying sod during the summer will help you to create that gorgeous lawn that you have always dreamed of. Click here for your FREE garden and landscape journal- the first step to gardening success!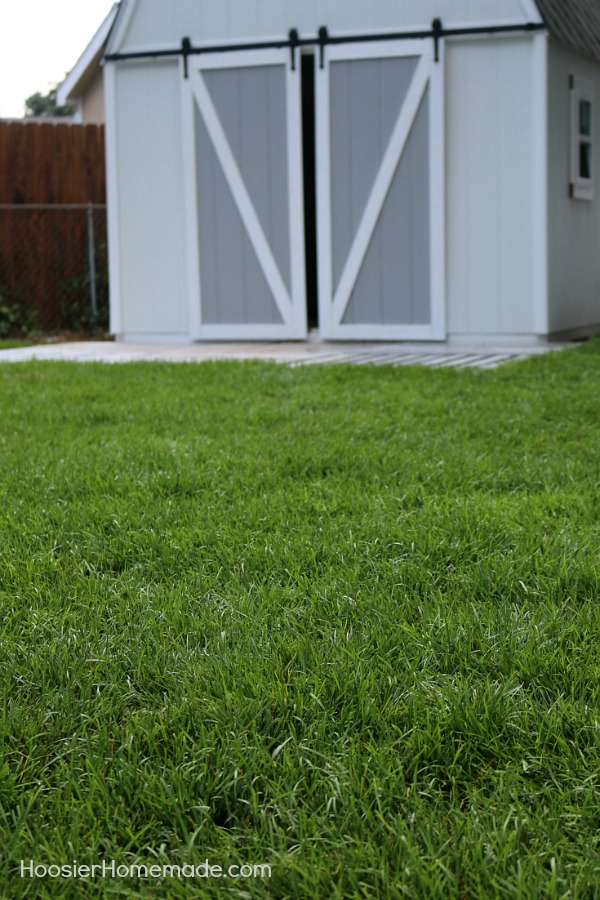 Doug and our son Nick, recently laid the sod in the backyard. Doug has some tips for you on how to lay sod during the Summer. A couple years ago, he put sod in the front yard, and we liked it so well, we decided to do it again in the backyard.
We've been upgrading the backyard this summer with new landscaping and the She Shed. And while everything has been going well we have had our fair share of weather delays. A few rain showers and 100 degree days can take their toll on you and the project.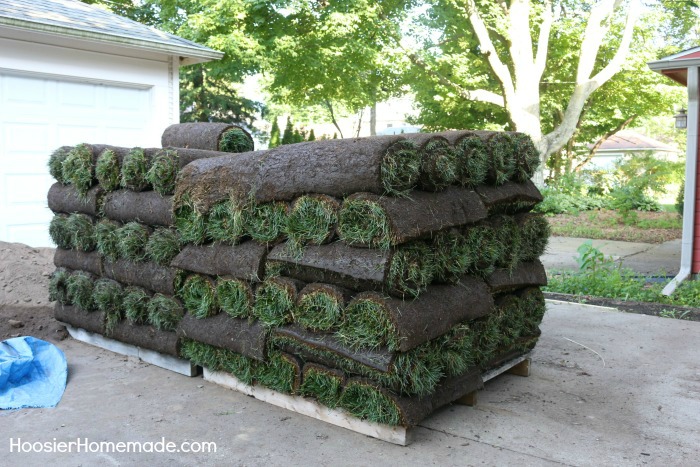 Until recently I had always thought that spring and fall were the only times I would try laying sod. But I realized that with the right plan I could install the sod anytime during the year, even over frozen ground.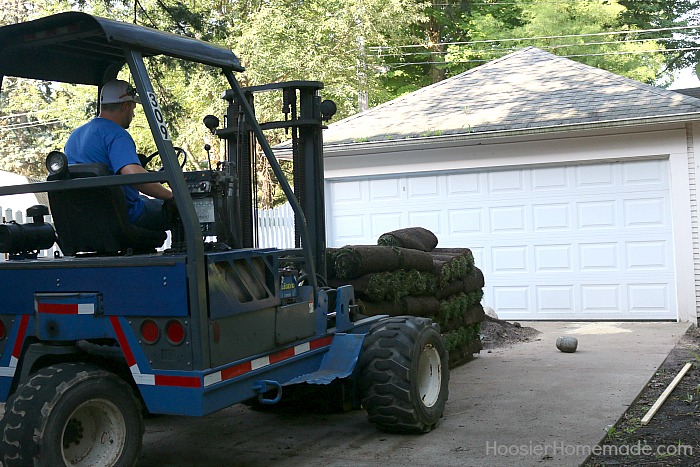 Planning and having your property prepped and ready when the sod is delivered is always important. And during the heat of the summer months this can be the most critical part of the process since any delays can take a toll on the sod and increase the possibility of it getting damaged by the heat. Our friends at Red Hen Turf Farm delivered the sod for us.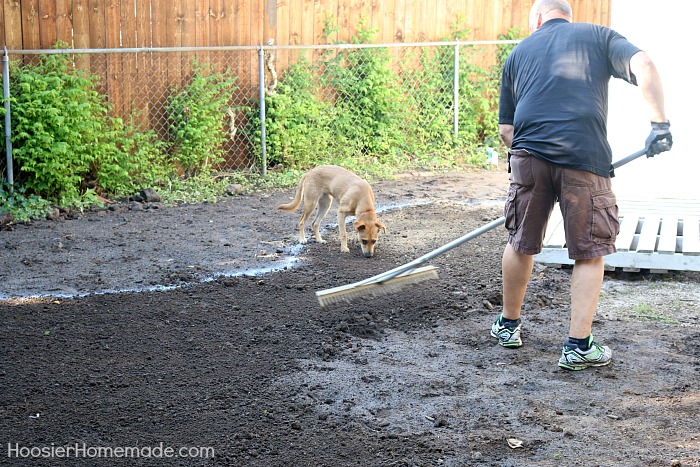 Prior to delivery of your sod do any final grading of the soil and a good soaking of the soil helps since in dry hot weather the soil surface can reach 130 F
Always have enough helpers on hand, you don't want the sod to be stacked on the pallet for much longer than 24 hours, they can easily heat up to 130 F in that amount of time. Do you see a pattern here, we want to do everything we can to stay below 130 F.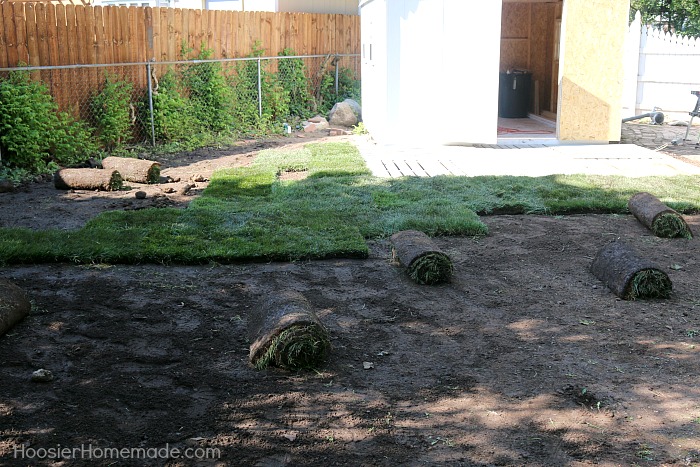 Our backyard was a small project and we were able to install all the rolls in about 3 hours so we didn't have to worry too much about them heating up to the point that they would be damaged. If you do notice that the sod is heating up on the pallets you will want to unstack and unroll them and soak them with water.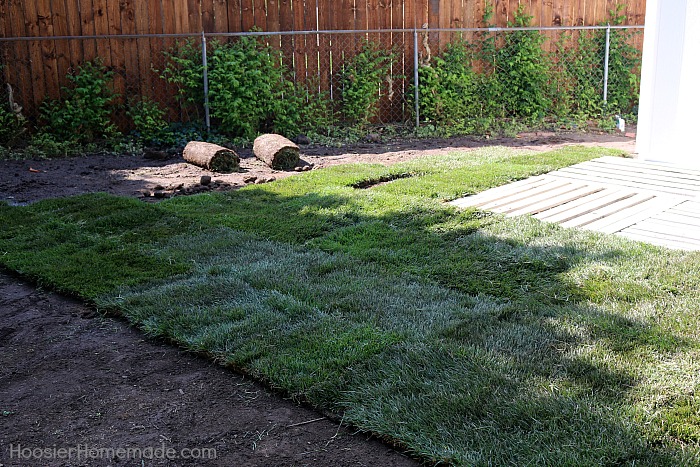 Once the sod is installed it's time to get some water on it, a good deep soaking is what you want for the first 5 days. Then you can reduce the frequency after the first week.
Tiki is loving the new grass to run and play on!
Click here for your FREE garden and landscape journal- the first step to gardening success!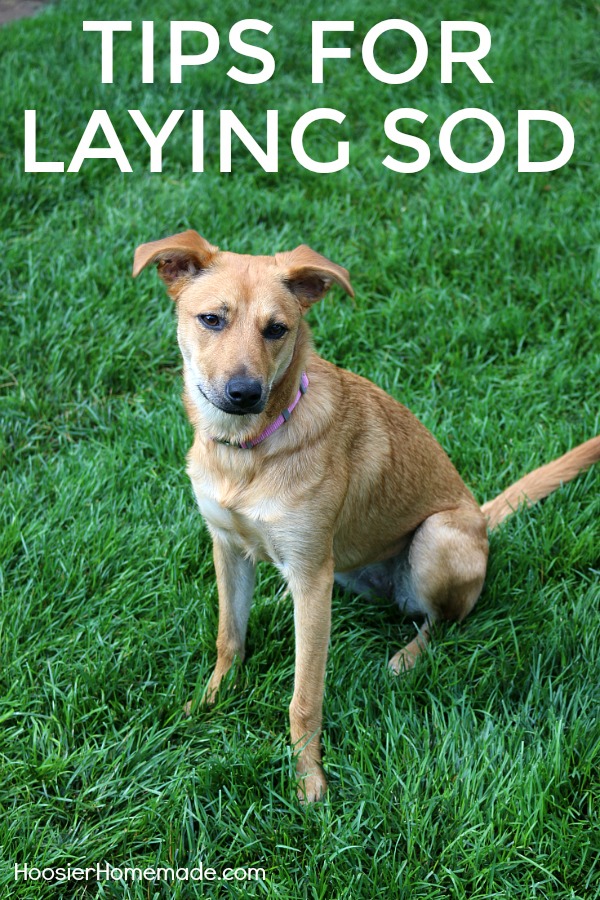 As always staying informed is the best way to ensure your projects succeed so for more information or to just learn more about sod and how it can work for your lawn check out additional information at Red Hen Turf Farms PDF library.
Get your FREE Garden & Landscaping Journal today!