The kid's table is one of those time honored traditions that always seems to make it into just about everybody's home. It lets the grown ups have their talks, and leaves the kids to their own fun. I also love to decorate the table and make it look as fun as it will be.
Last year's Thanksgiving Kids Table was all about tradition, so this year we changed it to match the fun Thanksgiving Kids Craft we made. The Crayon Art Plates were super fun and easy to make, and I love the splash of color they make on the Kids Table.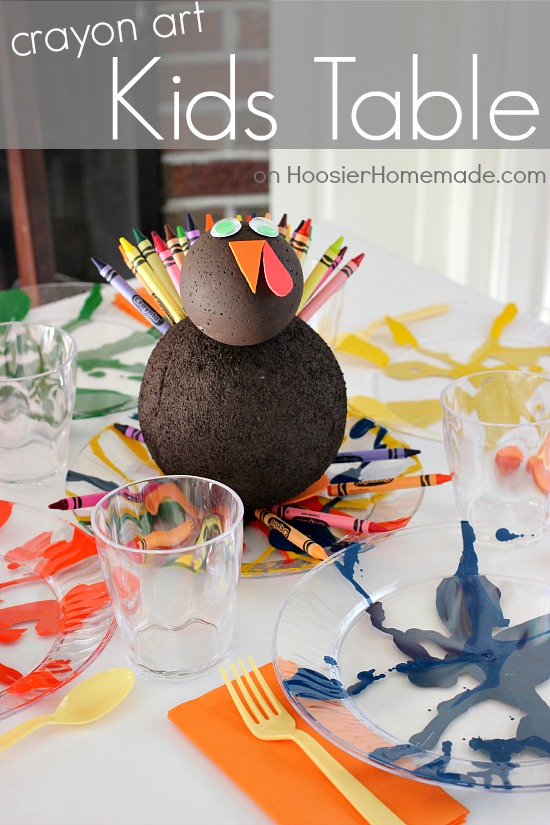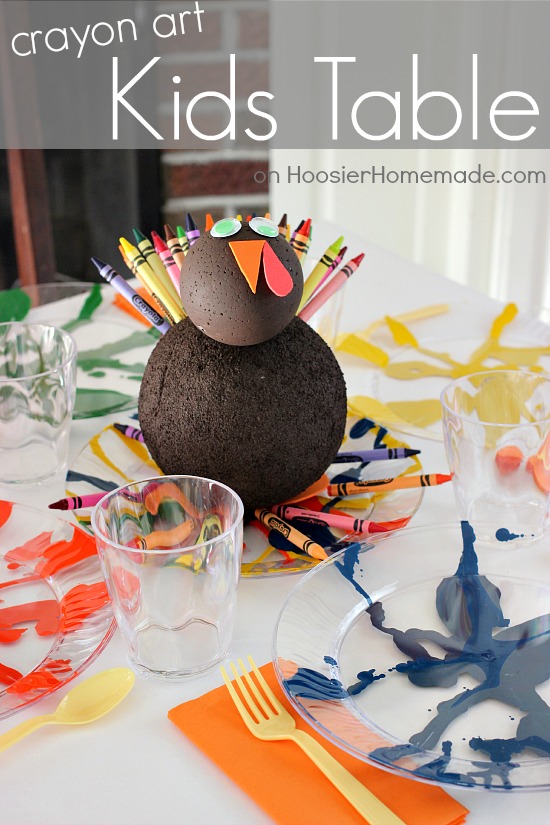 Tom the Turkey filled with crayons for the kids to color with makes an adorable centerpiece on the Thanksgiving Kids Table. But I think the Crayon Art Plates are pretty cool too!
They would be perfect for a Kid's Birthday Party too! You can cover the plates in any color that you like.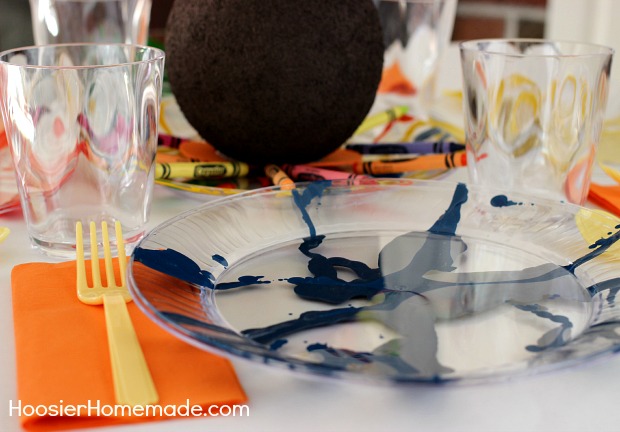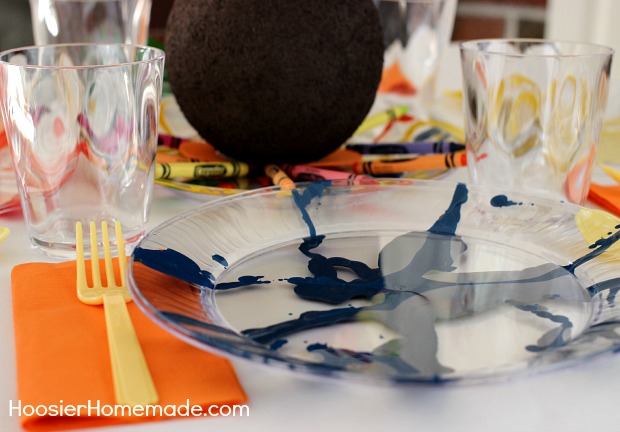 The whole table is set with items we found at Walmart and are kid friendly. First, though, we need to make the fun plates.
Crayon Art Plate Supplies
10 inch – Chinet Cut Crystal Plates – you will need 2 plates for each person
10 crayons for each plate
Silicone Cupcake Liners
Let me show you how easy they are…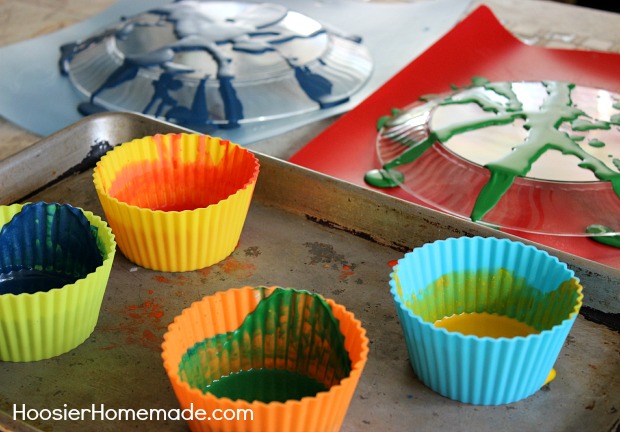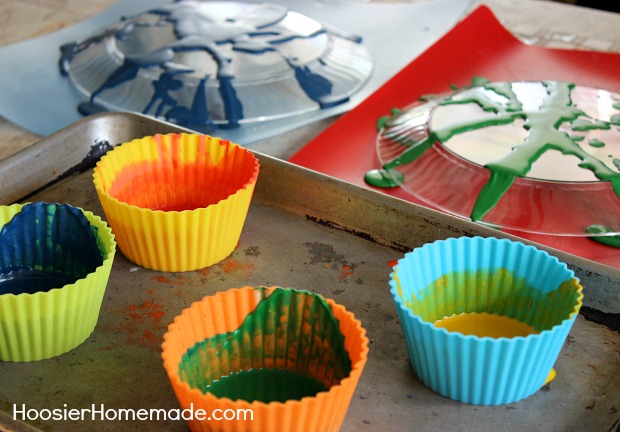 After removing the wrappers from the crayons, break them in half and place them in a silicone baking cup. You can find them in the party section at Walmart, near the other cupcake liners. Silicone is important to use because paper will melt. You could also try using a regular muffin pan, but it's much easier to pour the wax out of the silicone liners.
Place in a 450 degree oven for about 5-10 minutes, watching closely. Remove from oven and stir to melt the wax.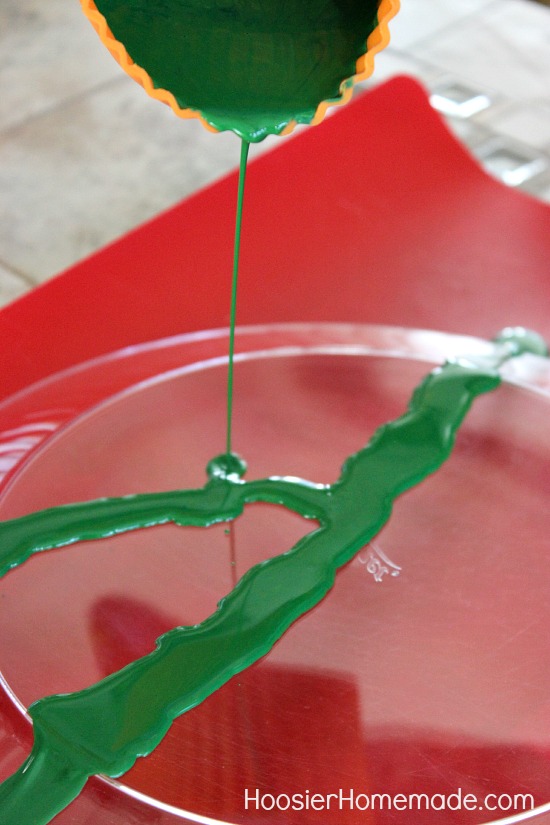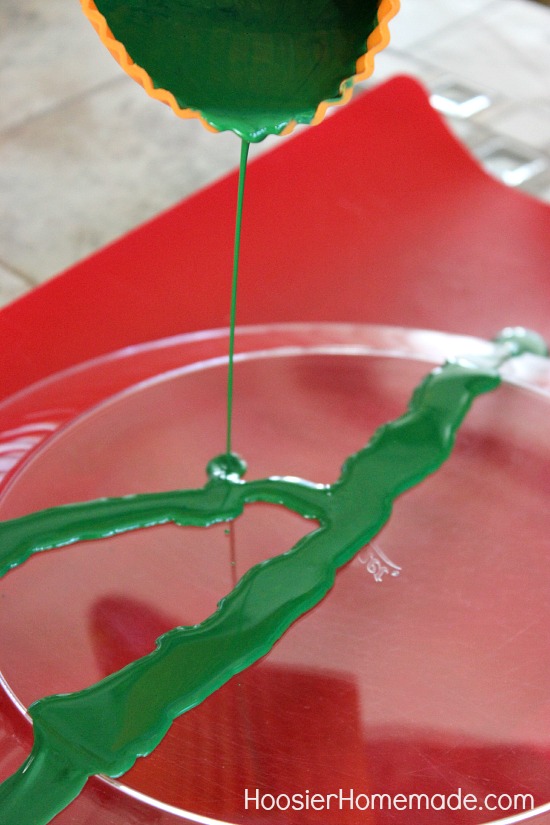 Place 1 plate on top of work surface, upside down. I used a silicone cutting mat. You will want to use something that the crayon wax can either be removed from or thrown away because the wax will drip off the edge of the plate.
Slowly pour the melted wax onto the plate. Leave it sit for a few minutes until set.
Carefully turn plate over and remove any excess wax from the edge. Place another plate under the crayon plate to protect the wax.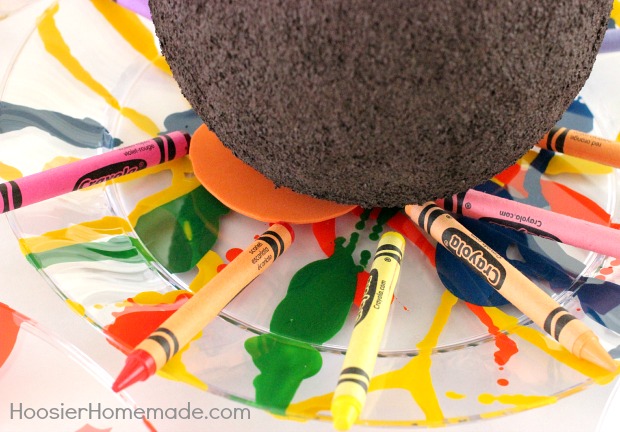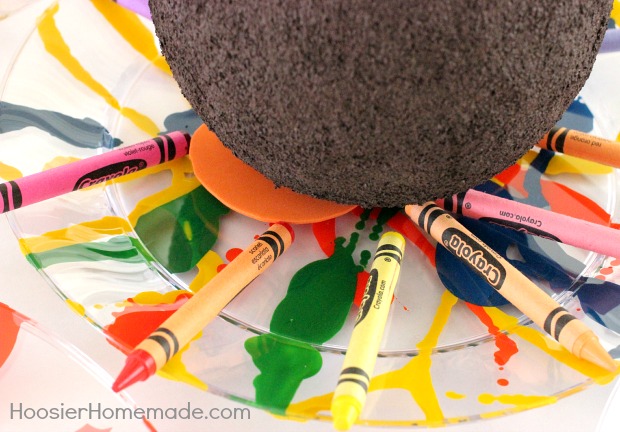 You can also coat the plate with multiple colors of crayons like we did for this one to hold Tom the Turkey.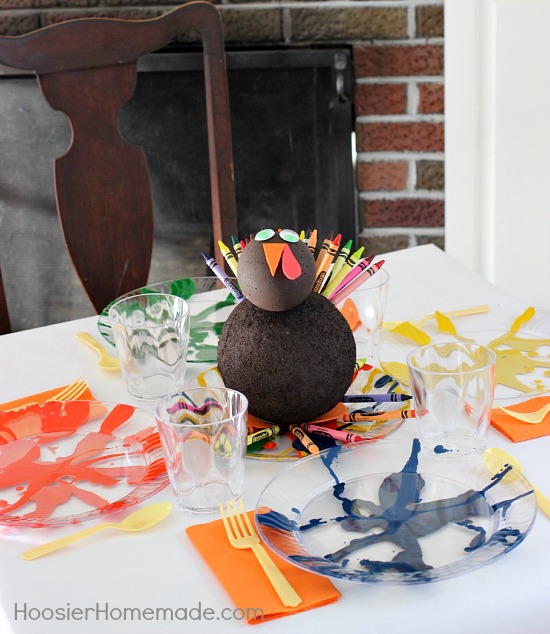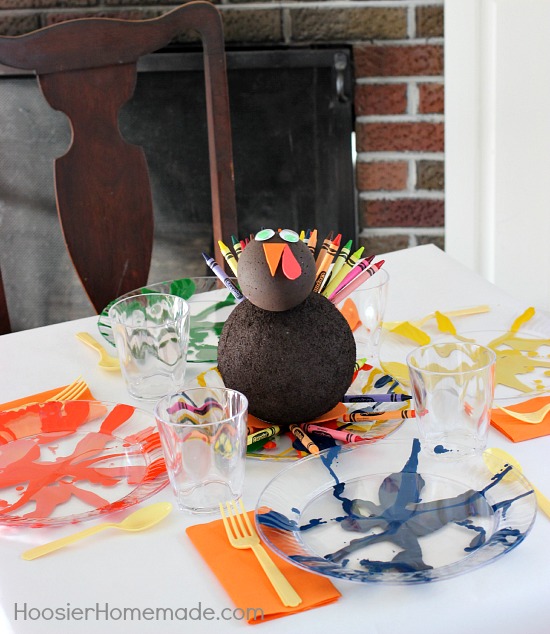 For the Thanksgiving Kids Table we used…
White Craft Paper (so the kids can color on it)
Crayon Art Plates
Orange Napkins
Yellow Plastic Silverware
Plastic Cups – available in the housewares department near the dishes for about $1.50 each
Tom the Turkey for the centerpiece – learn how to make the turkey