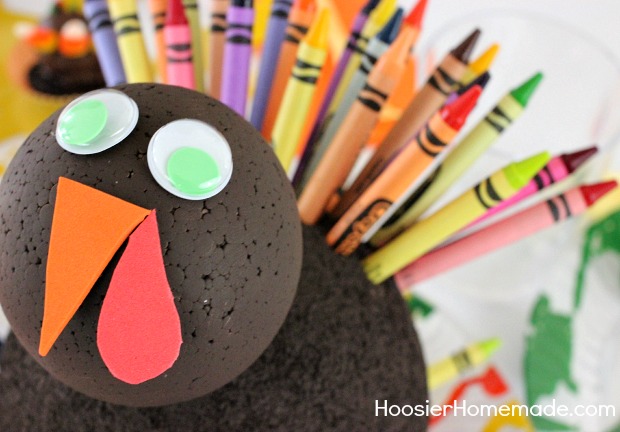 Turkey time is rolling in quickly, and you know what that means: family gatherings. Parents and grandparents gather around to talk, maybe watch a bit of football, but what about the kids? Sometimes they're just not interested in chit-chat.
You need something fun to keep them happy, and I've got just the thing. This Thanksgiving Craft is great fun for your kids to make before the big dinner, and it also makes a cute decoration for the Thanksgiving Kids Table. It's sure to be a gobbling good time for your kids.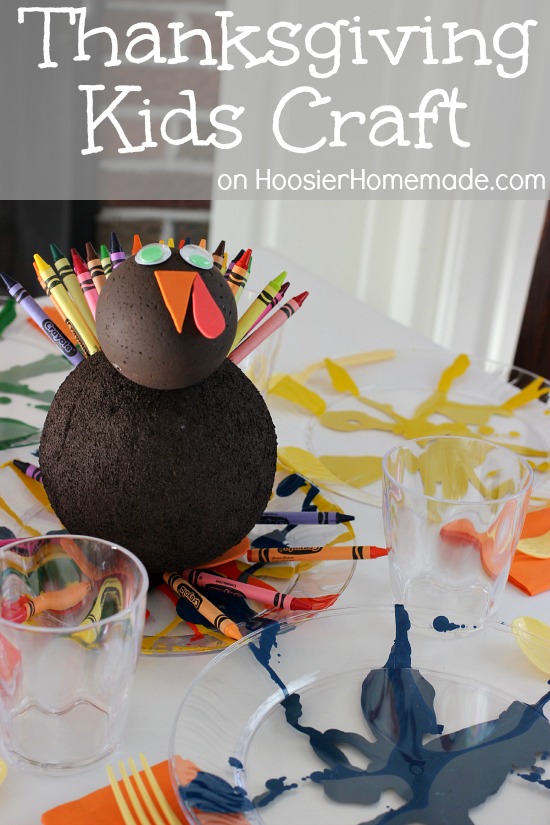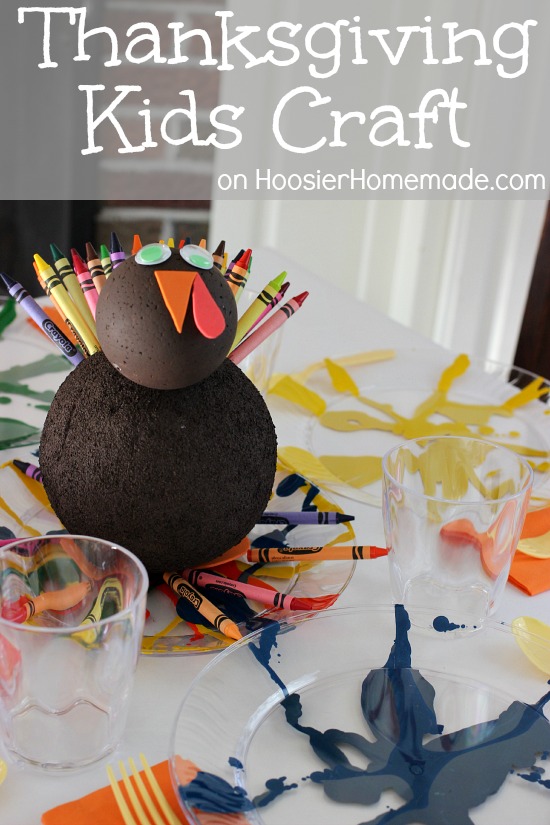 Not only is Tom the Turkey a fun crafts for the kids to help you make, but they can use the crayons to keep themselves busy during Thanksgiving at their very own crayon inspired Kids Table!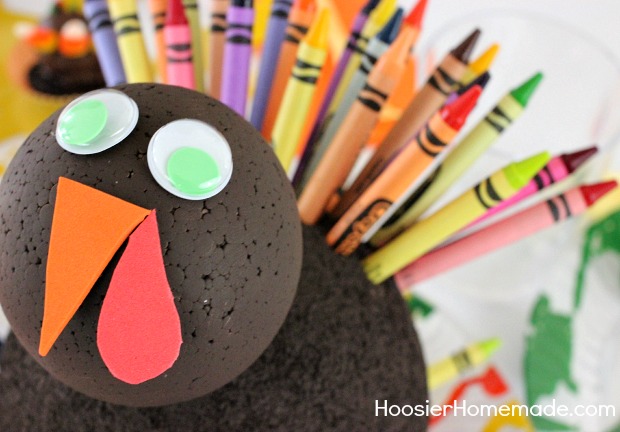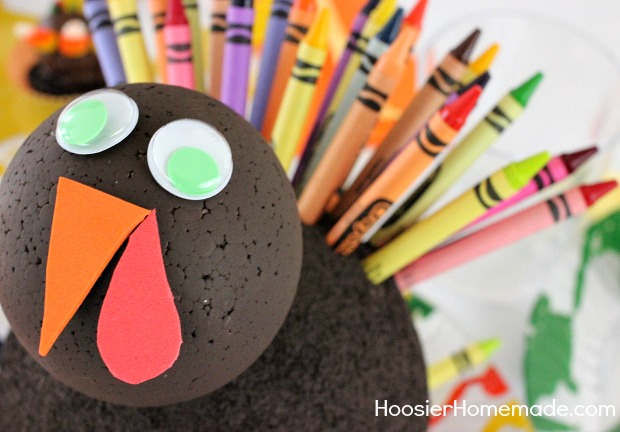 With just a few simple supplies that I found at Walmart, you can create this adorable Thanksgiving craft too! Let's get started…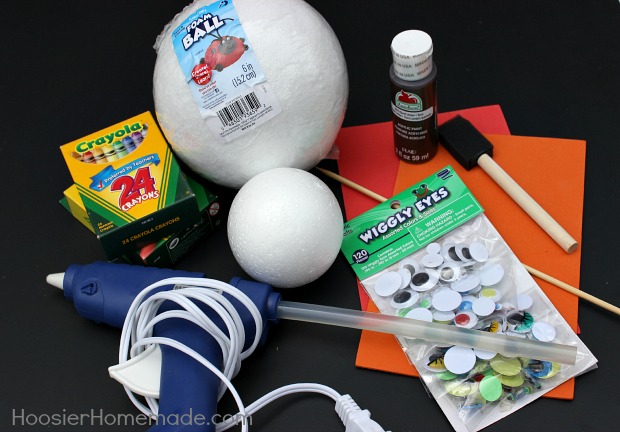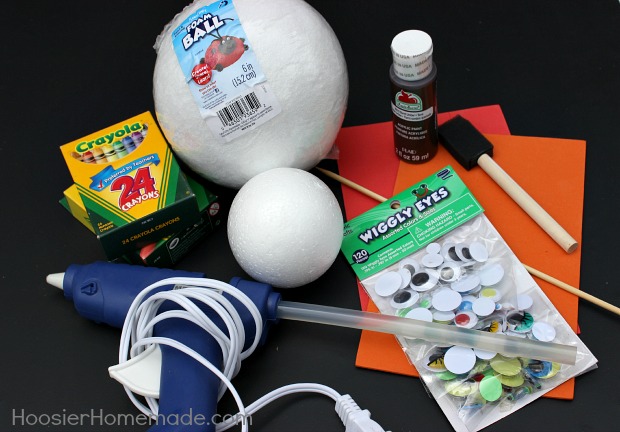 Thanksgiving Kids Craft: Tom the Turkey Supplies
1 – 6 inch Styrofoam Ball
1 – 3 inch Styrofoam Ball
Brown Apple Barrel Paint
Paint Brush
Craft Foam – 1 sheet orange and 1 sheet red
Wiggly Eyes
Crayons
Hot Glue Gun – for adults to use or regular glue for the kids
Wooden Skewer to hold balls while you paint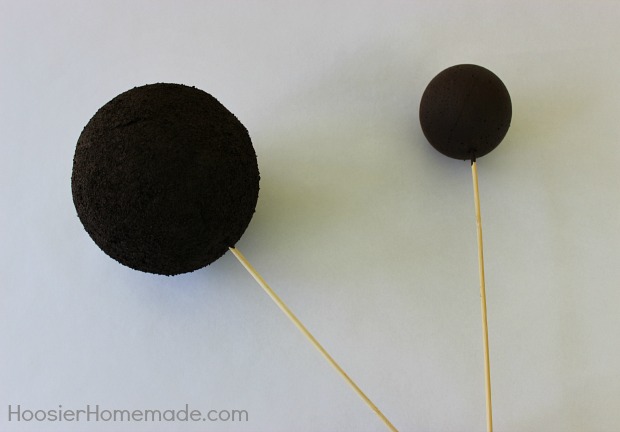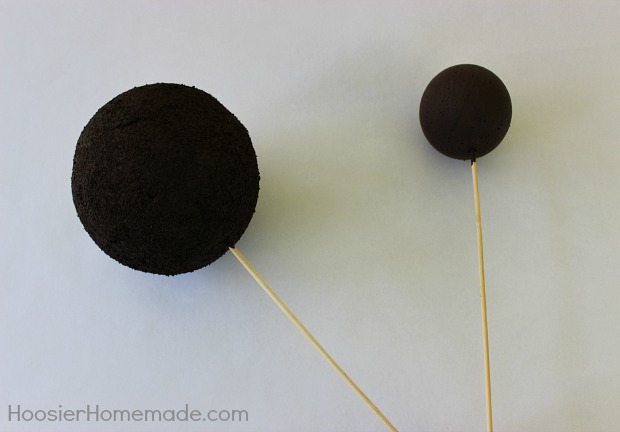 Step 1
Paint the Styrofoam balls. Use the wooden skewers to make it easier for painting, place in another piece of styrofoam until dry.
It's best to do this the day before putting the turkey together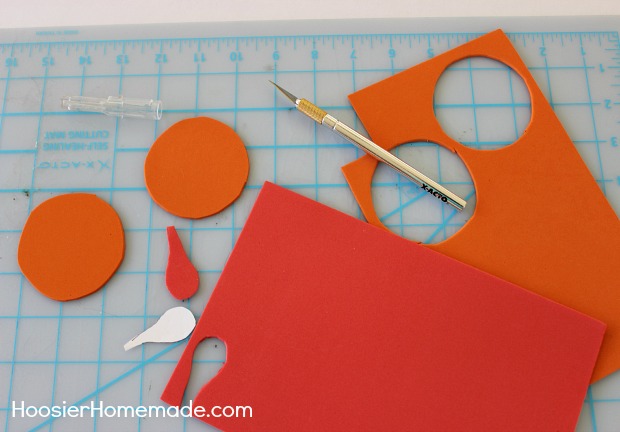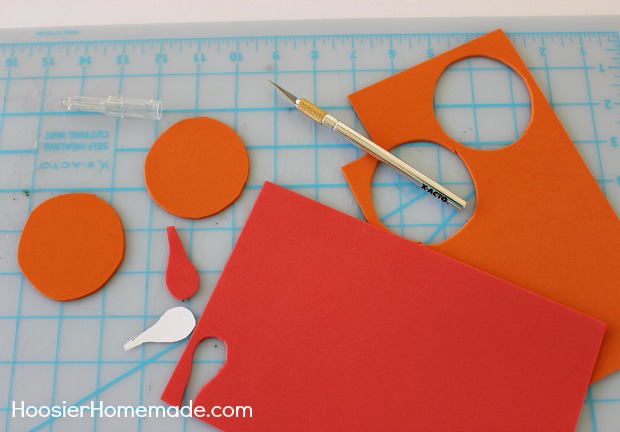 Step 2
Cut the beak, waddle and feet from the foam using an X-ACTO knife and rubber mat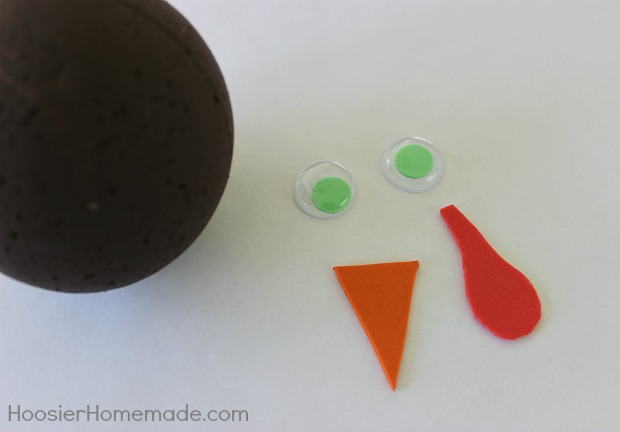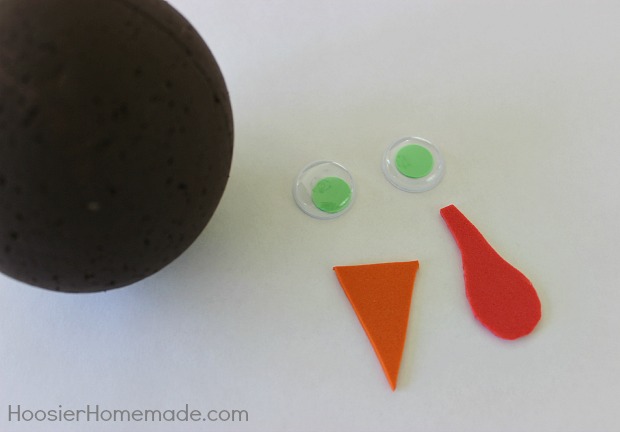 Face
For the beak, cut a long triangle
For the waddle, cut a tear drop shape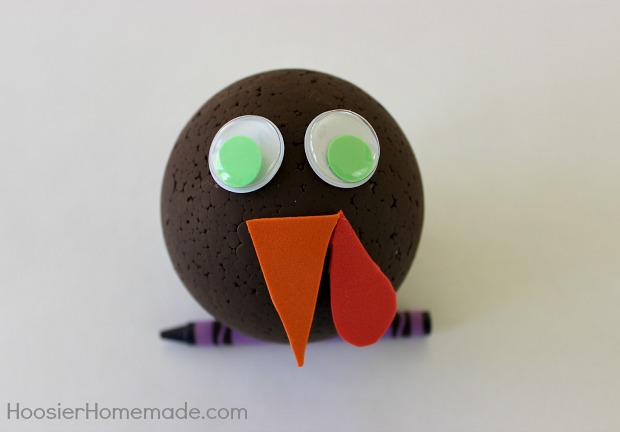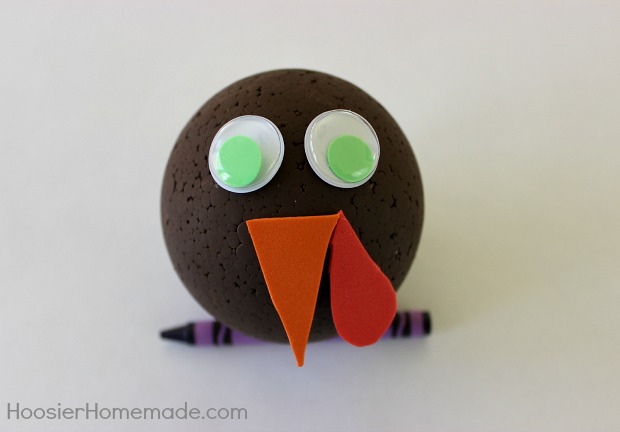 Step 3
Attach the face onto the smaller styrofoam ball with hot glue gun or regular glue if the kids are helping
The crayon is just holding the head still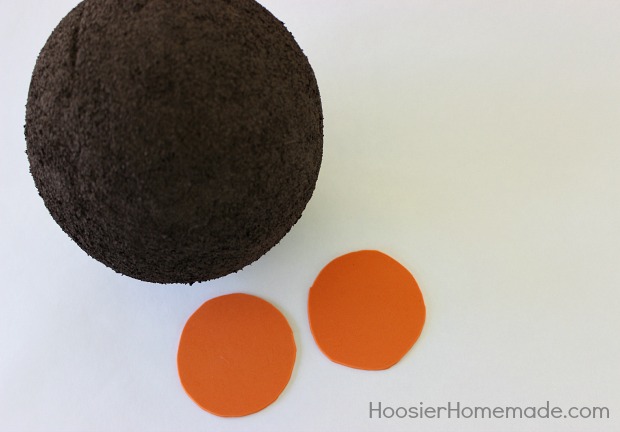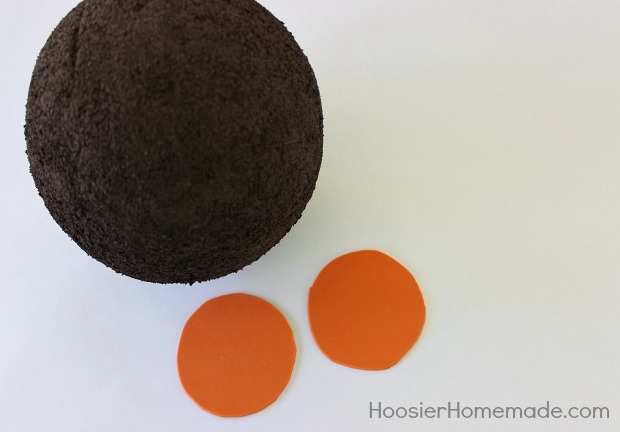 Step 4
Attach the round circles to the bottom for feet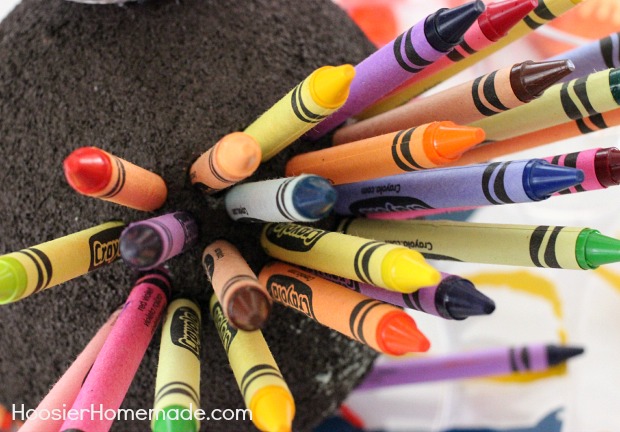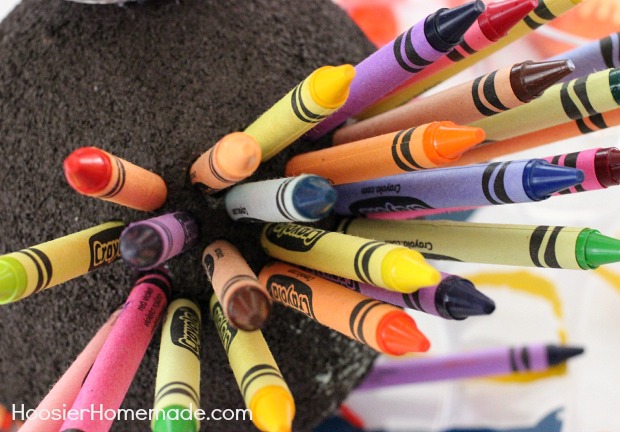 Step 5
Gently push the crayons into the body for feathers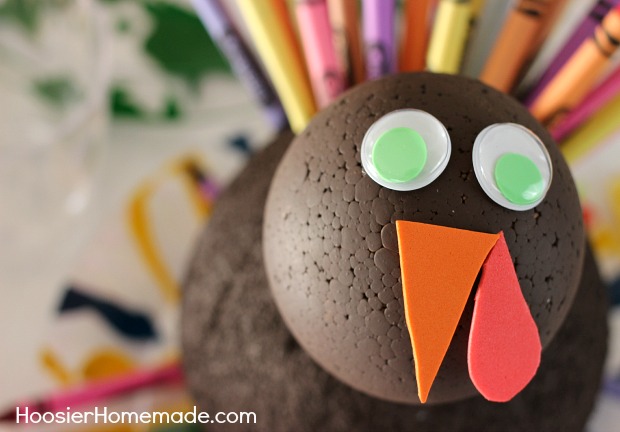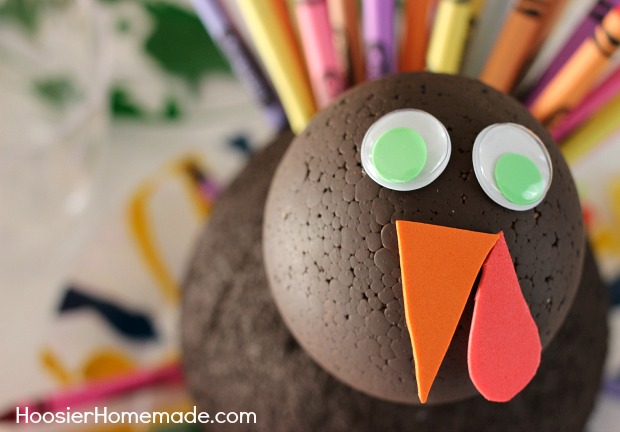 Step 6
Attach the head to the body with the hot glue gun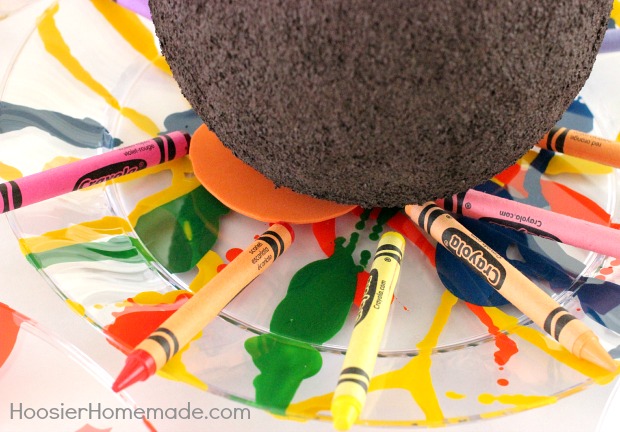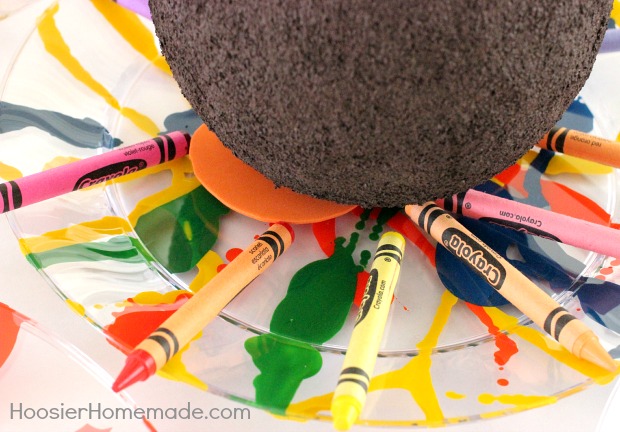 Step 7
The turkey will be heavy from the crayons. Attach it to something larger, we used the crayon plate for the Thanksgiving Kids Table.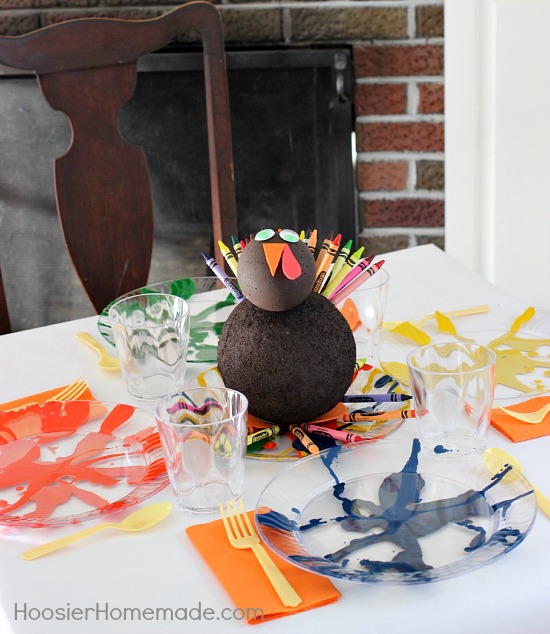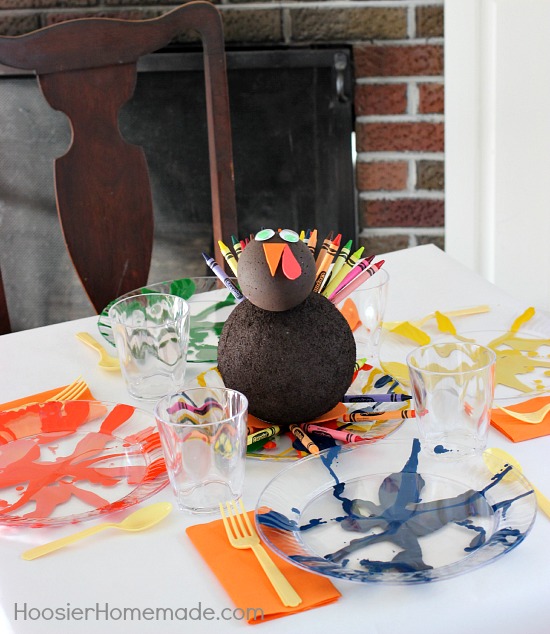 Head on over to learn how we made these cool Crayon Art Plates for our Thanksgiving Kids Table!