Woohoo it's Day 6! We are almost have way there, getting ready for Thanksgiving! Have you enjoyed the Thanksgiving Countdown so far? I sure hope it has helped you! Today we are chatting about Table Centerpieces. One of my favorite things to do is scour the house and yard and build a Centerpiece.
Whether it's large or small, the Centerpiece often sets the tone for the rest of your party. I have been wanting to create a Centerpiece in my Antique Galvanized Chicken Feeder for awhile now, I know it seems kind of strange, but I think it's pretty cool.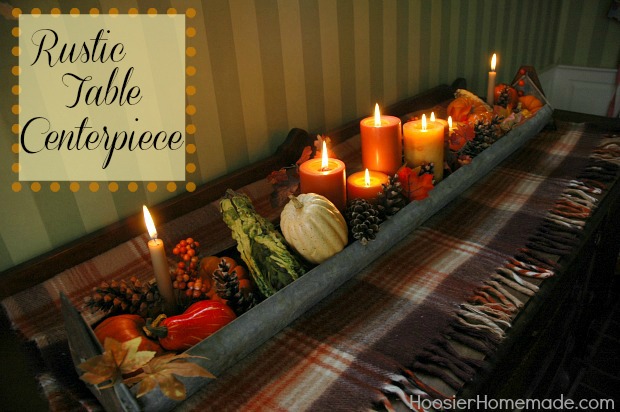 This Rustic Table Centerpiece went together in just a few minutes. Here's what I used…
Rustic Table Centerpiece Supplies
Antique Galvanized Chicken Feeder – you can use a number of containers, think outside the box
Mini Pumpkins – both real and fake
Gourds
Candles – remember my little trick to saving money on candles, buy the same size and then set a couple on a dish to add height
Silk leaves
Pine Cones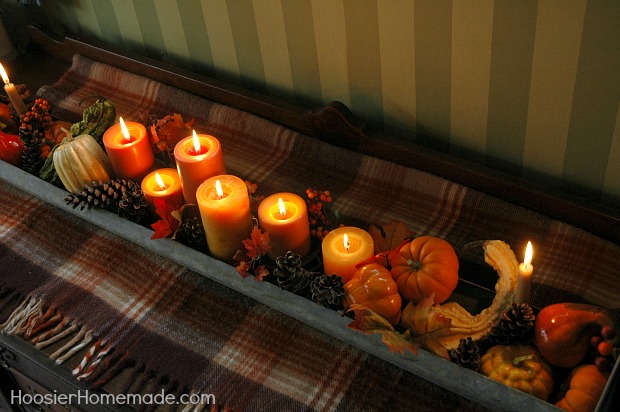 Start with the largest items first, this time I added the candles first, then filled in with the other items.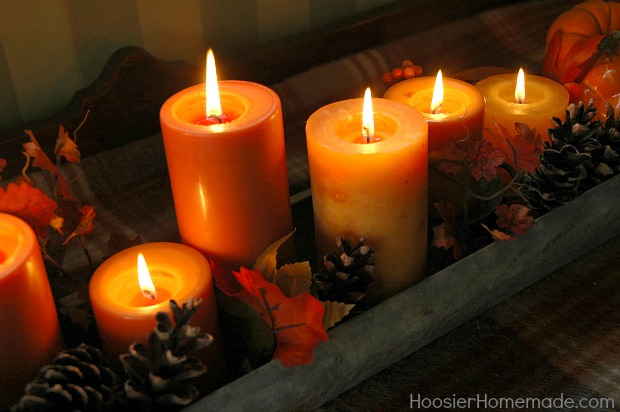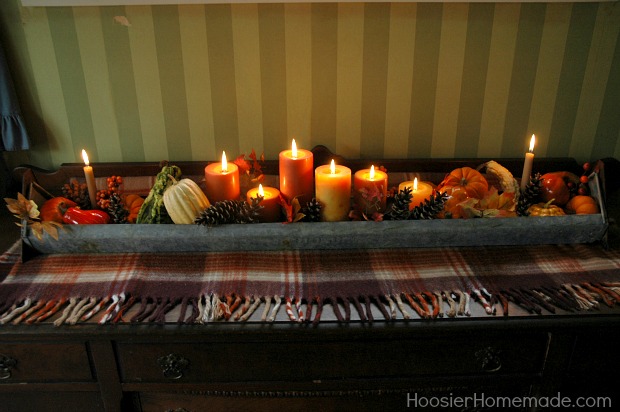 I set this up on our Buffet, with a plaid, wool blanket under the Centerpiece. But it's low enough I could also use it in the middle of the table. A good guideline to use when you are creating a Centerpiece is to be sure you can see over it easily, you want your guests to be able to talk and see each other.
Here are a couple more Thanksgiving Centerpieces you may like…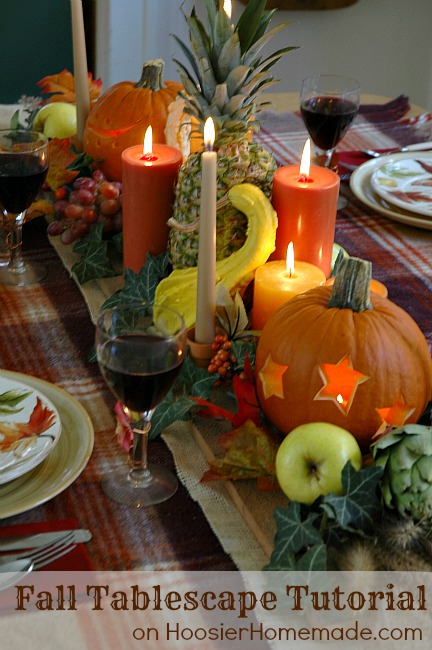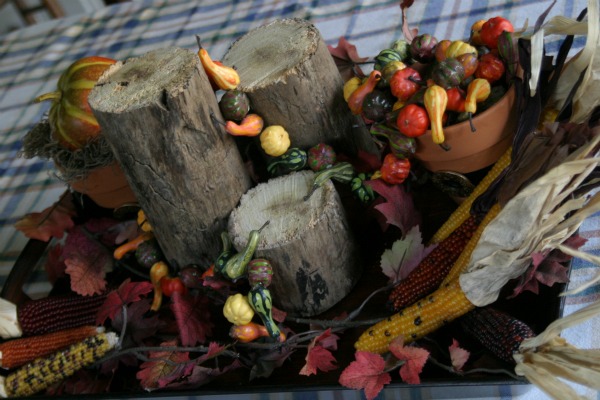 Miss a day? No worries…I created a page with each day for you…
Linking to…Weekend Wrap Up Party