During the summer, we love to soak up all of the sunshine. But that usually means that dinner gets later and later as sunset gets later and later! It is just so hard to head inside and cook dinner. Luckily, these sweet and sour shrimp tacos are on the table in under 30 minutes!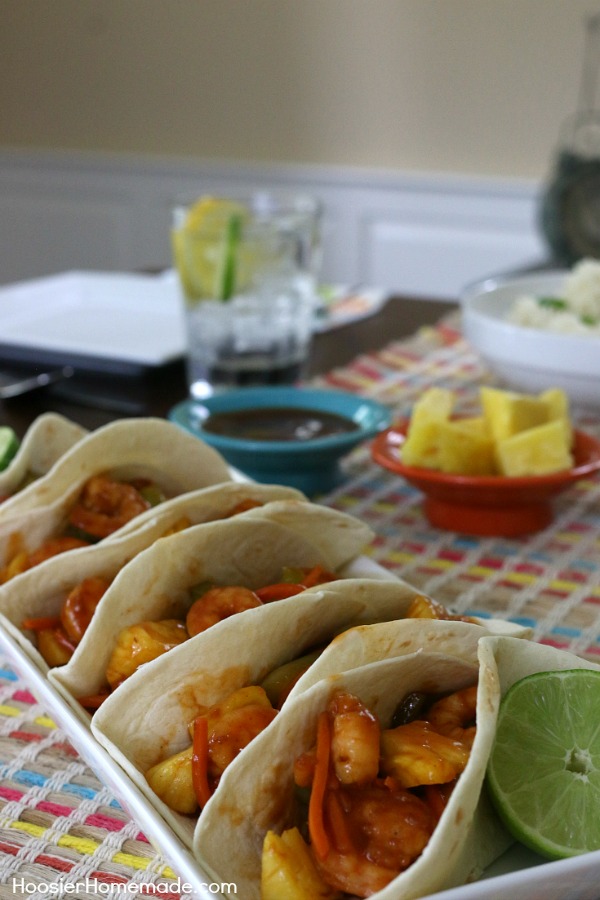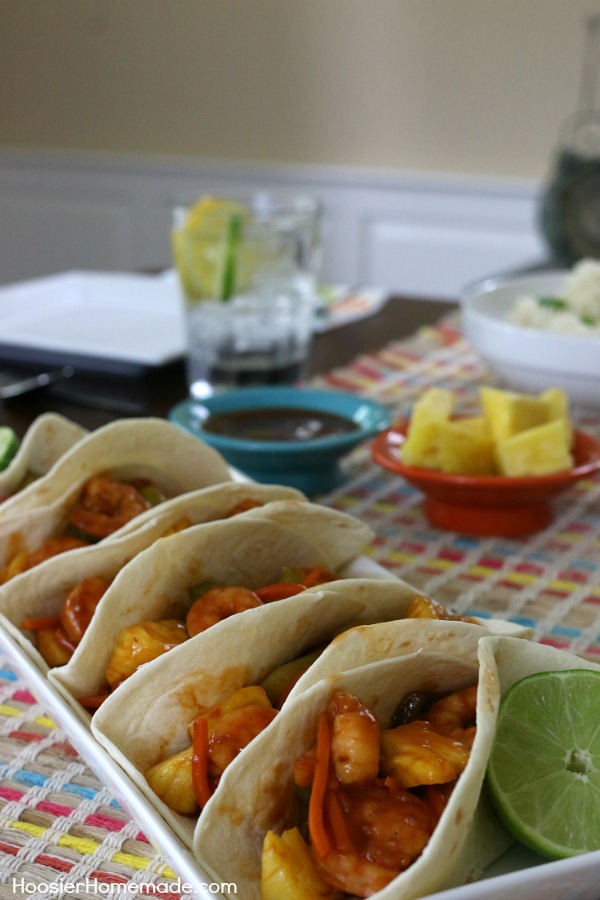 Tacos are one of our favorite dishes in the summer- they are simple, quick, fun, and there are so many different ways to prepare them! We love to dream up different ideas depending on what we have in the house. These sweet and sour shrimp tacos have become a family favorite! These tacos have so much flavor and are a little different than your normal taco.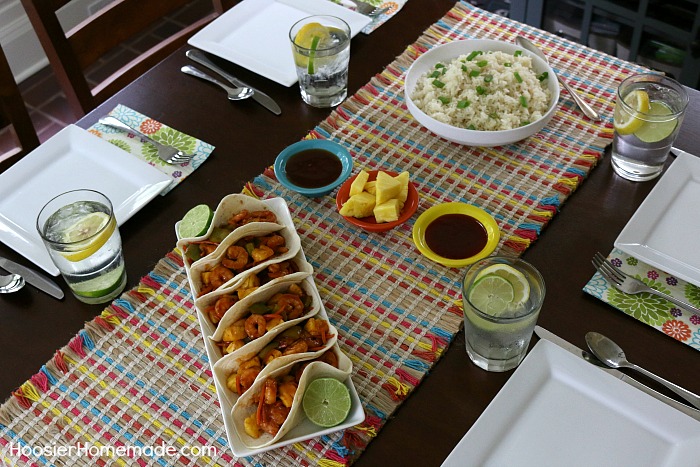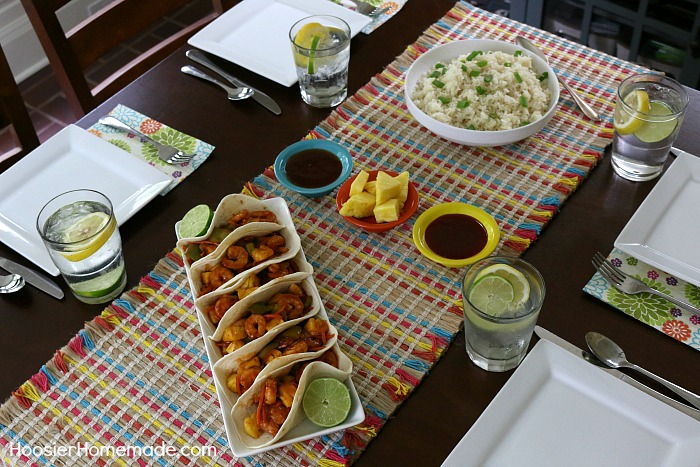 For these tacos I use SeaPak Chili Lime Marinated Shrimp– they add even more flavor to the dish, and I can keep them in the freezer for a quick meal. Shrimp tacos are super healthy as well- I love knowing that my family is getting a great source of protein. These shrimp are also sustainably certified, farm-raised, gluten-free and also free of trans fats, additives and preservatives!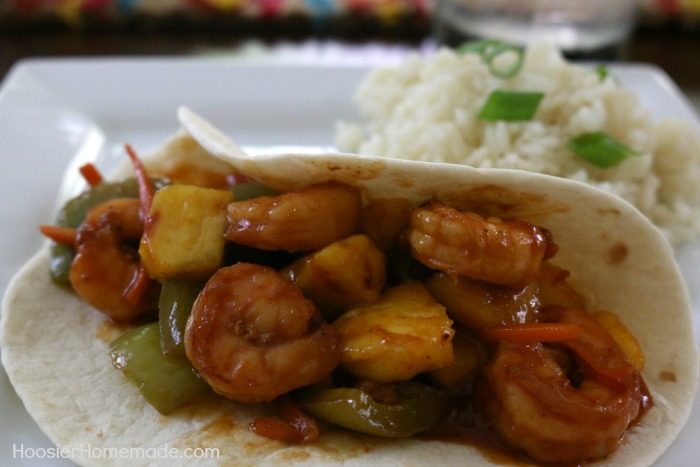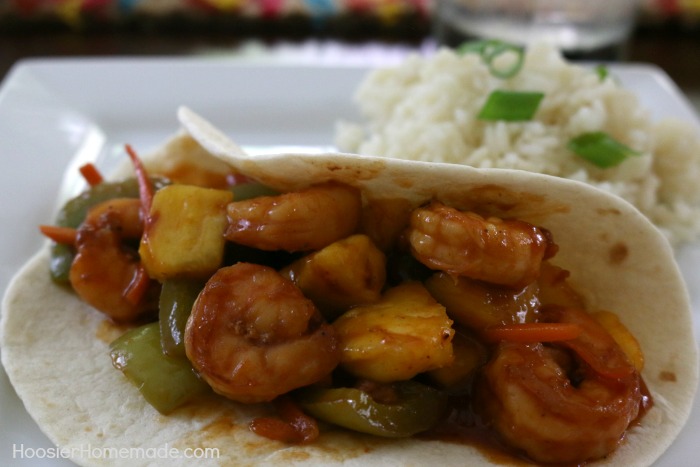 If you are having a cookout and want to include shrimp tacos, SeaPak also has Shrimp and Veggie Grillers– just leave the veggies out of this recipe and it is ready for a cookout! Tacos make an unexpected edition to a normal burger and hot dog cook out- perfect for pescetarians!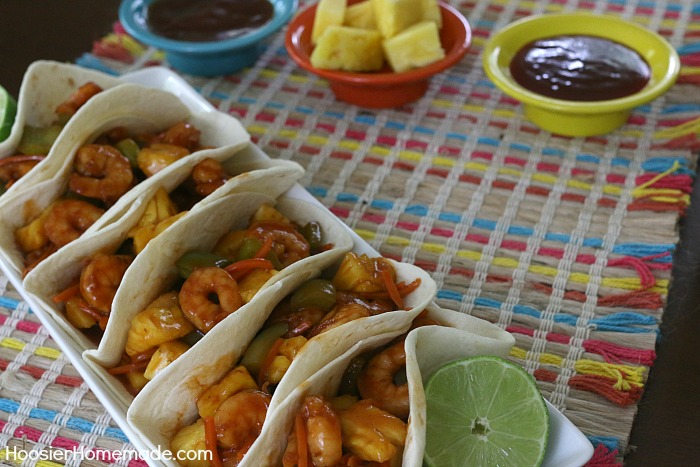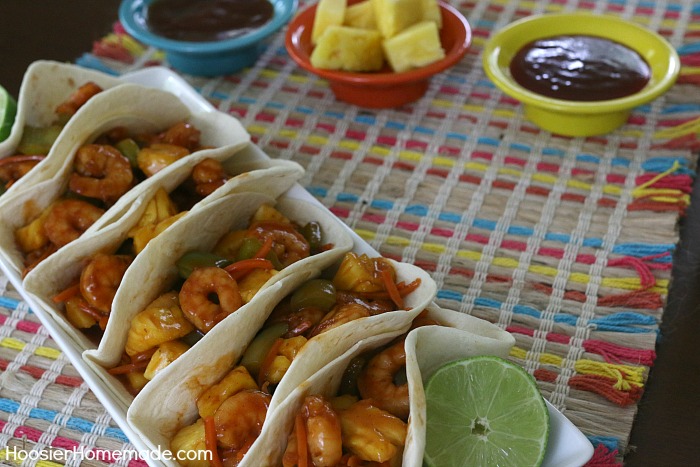 To make these sweet and sour tacos I coated the shrimp in my favorite sweet and sour sauce and added pineapple chunks, peppers, and carrots! The pineapples and the shrimp make this seem like a fancy meal, but it is so easy for a week night as well!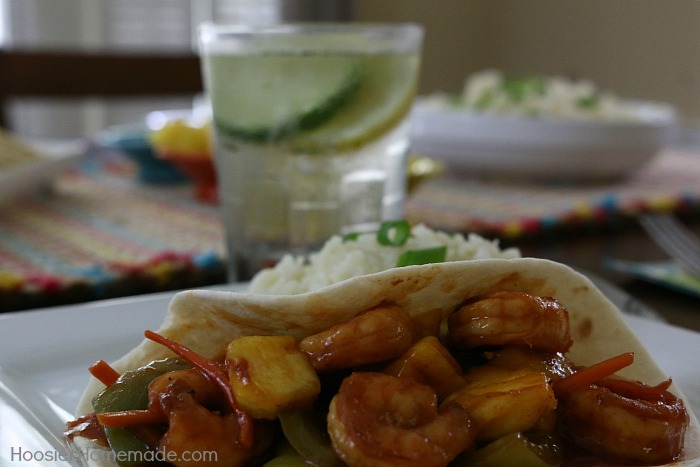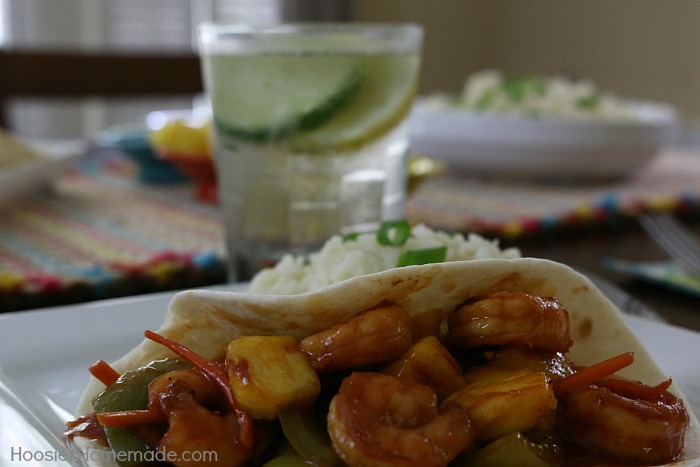 I serve them up with a little lime on the side for drizzling and some rice, and dinner is on the table in under 30 minutes. My hungry kids are very happy about that!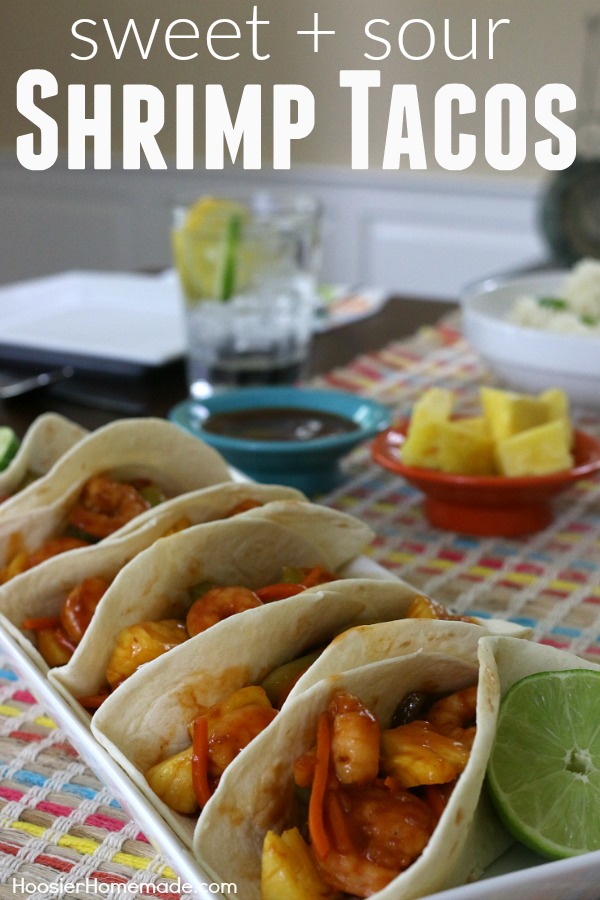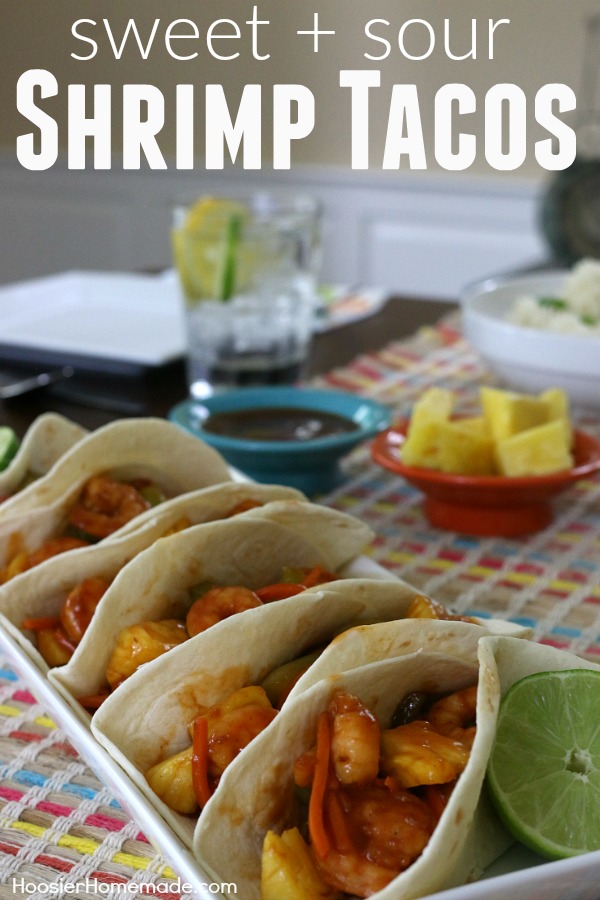 Tacos and summer are the perfect pair! What is your favorite taco recipe? You should definitely try shrimp! SeaPak's new line of Lighthouse Selections products are available at your local Meijer. I have recently started shopping again at our local Meijer, it has a wonderful produce section as well as the frozen food section. The fresh pineapple, green pepper and carrots can all be found in their produce section as well.
You can find a product locator here! For more recipe ideas, visit SeaPak on Facebook, Instagram, or Pinterest!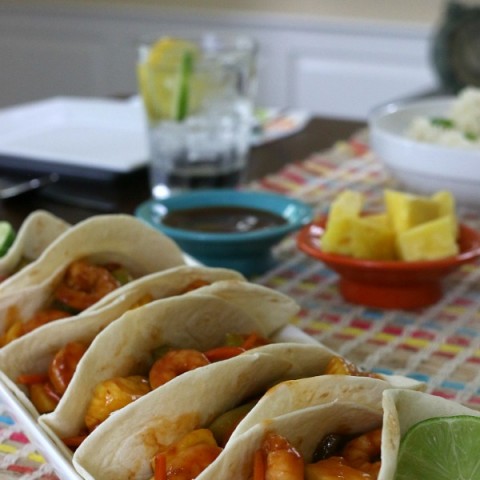 Sweet and Sour Shrimp Tacos
Dinner is FAST with these shrimp tacos! On the table in under 30 minutes! And the kids will love them too!
Ingredients
1 (11 oz) box SeaPak Marinated Shrimp
1 tablespoon olive oil
1/2 cup Sweet and Sour Sauce (your favorite)
1 cup Pineapple Chunks (fresh or canned - I used fresh)
1 cup (1 large) Green Pepper, chunks
1 cup Shredded Carrots
Taco Shells
Instructions
Cut and prepare green pepper, carrots and pineapple, set aside
In a large skillet or wok, heat olive oil
Cook Shrimp over medium heat for 6 -10 minutes, tossing frequently
Add green pepper and carrots, cook 2 minutes
Add sauce, stir to coat and cook 3-5 minutes or until sauce is bubbly and hot
Remove from heat and stir in pineapple
Serve on heated taco shells