When do you like to workout? I am the kind of person that has to get up and work out first thing in the morning. Then it is over with, I feel good about the start of my day, and I don't have to think about it for the rest of the day! But, I like to eat a little something before working out! This protein packed yogurt parfait is the perfect way to start my day and fuel my workout!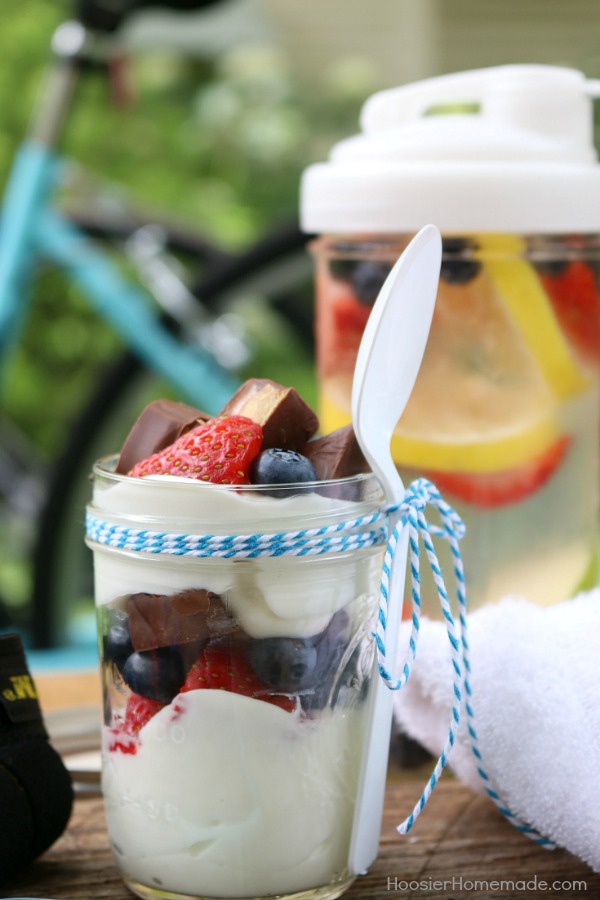 Here is the secret to adding protein to this parfait- Balance Bars! These bars are so good- and actually kind of addicting! The best part is there are 4 different flavors- I like to rotate through them- this way my parfait is never boring! Balance Bars come in Chocolate Caramel Peanut Nougat, Chocolate Peppermint Patty, Dark Chocolate Pecan Turtle and Dulce De Leche & Caramel. See what I mean- not boring! If I had to pick a favorite it would have to be the Dark Chocolate Pecan Turtle- I love dark chocolate! And all of the flavors are 190 calories or less!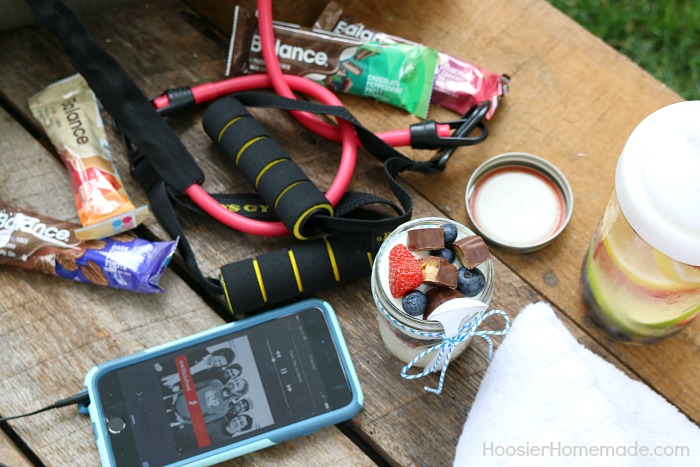 To make my parfait, I simply layered Greek yogurt, strawberries, blueberries, and a cut up Balance Bars. So simple, easy, and delicious! You could even throw the bar into the food processor if you wanted smaller pieces.
Plus this parfait is packed full of protein to fuel my workout! Balance Bars will keep you full longer, satisfy hunger, and give sustained energy.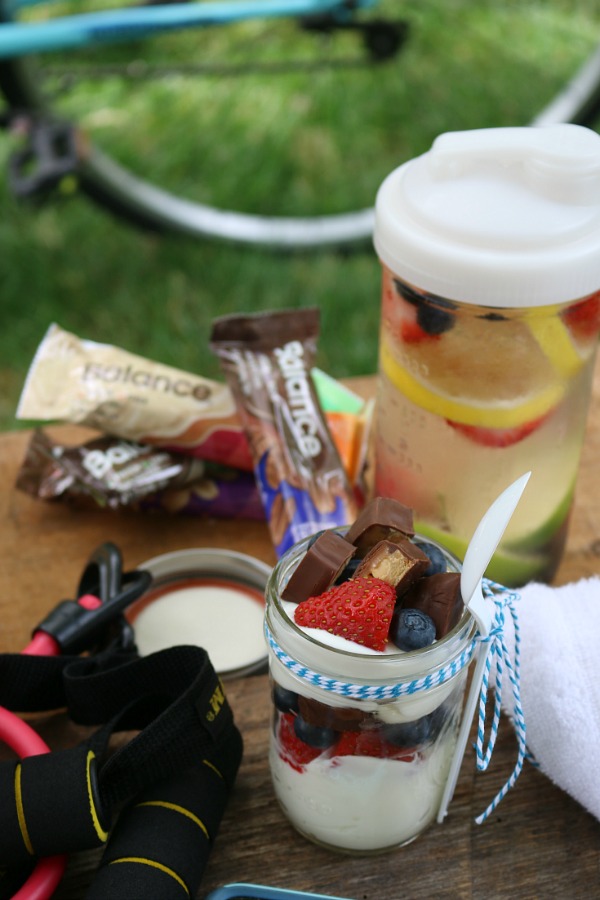 Along with my new protein parfaits my must haves for a morning workout are:
-Fruit water: I find that I drink so much more water if it is flavorful! I love adding lemons, limes, strawberries, and blueberries for a refreshing drink. Tip: cut up your fruit and put it into the fridge at night- it will give your water time to become even more flavorful. Hydration is so important, finding something that will help you drink more water is key!
-Music: My morning workout sets the tone for my day. I like my music to help! On crazy busy days I will listen to more soothing music, or if I need motivation, up beat music is key. Sometimes I will catch up on a podcast or listen to a book on tape.
-Resistance Bands: I usually start my workout with a brisk walk, but lately I have added in some resistance training. It is a great way to work those muscles without weights. I love feeling sore after working out. These bands have been a great addition to my routine.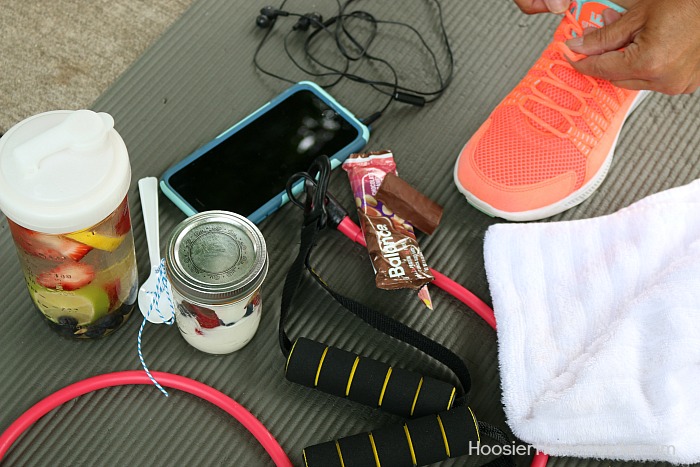 What is your must have workout gear? If you find that you need more protein in your breakfast (or any time!) give Balance Bars a try. If you don't have time to make a parfait, they are great on their own for a midday snack! Balance Bars are available at Walmart or on Amazon!
Follow Balance Bar on Pinterest, Facebook and Twitter.