Summer Scavenger Hunt: Week 2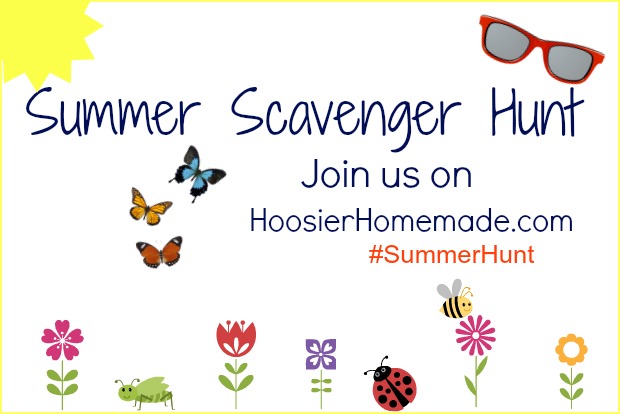 Welcome to Week #2 of the Summer Scavenger Hunt! I hope you had fun hunting for the items last week. Several of you left pictures on my Facebook page, I loved seeing them! And Colletta shared their finds with her readers on Colletta's Kitchen Sink.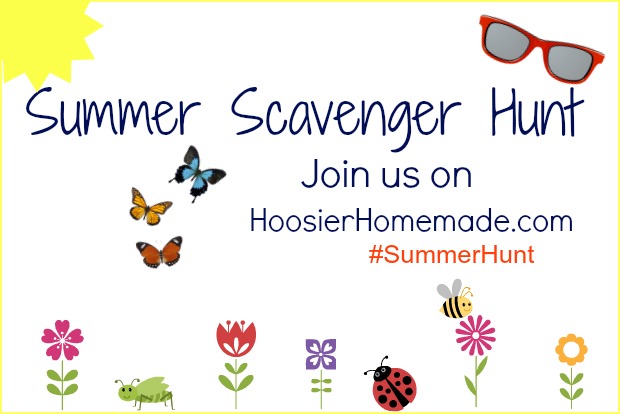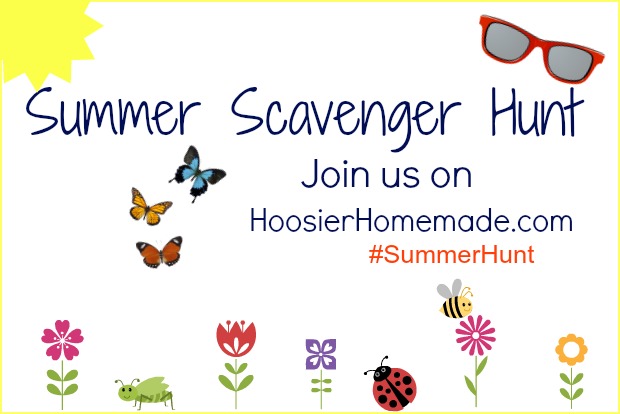 Be sure to use #SummerHunt on your social media channels  so everyone can follow along. You can also add photos to Hoosier Homemade's Facebook page! Here are the Summer Scavenger Hunt details…
Begins Monday, June 10th. – runs for 10 weeks
Every 

Sunday evening

 I will post 5 items to find during the week for the Hunt, and there will be a printable for you also
Tag your photos on any social media with the hashtag so everyone can follow along with the fun
Feel free to share them on my Facebook page and @HoosierHomemade on Twitter so I can see what you have found
Last week we found…a red car, yellow flower, black dog, pinwheel and bird feeder!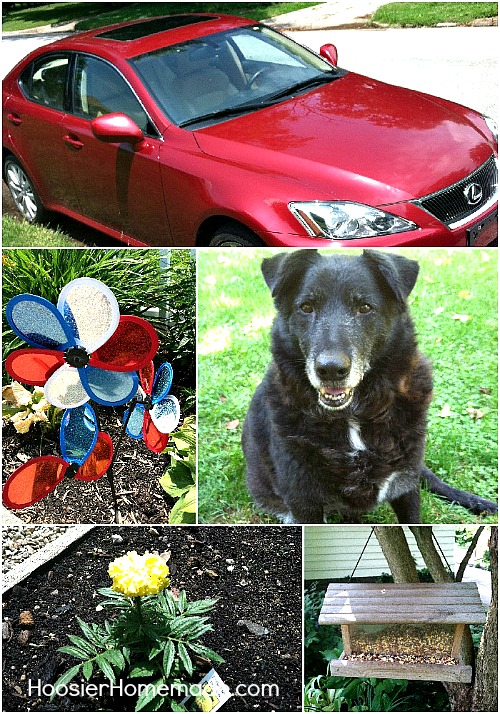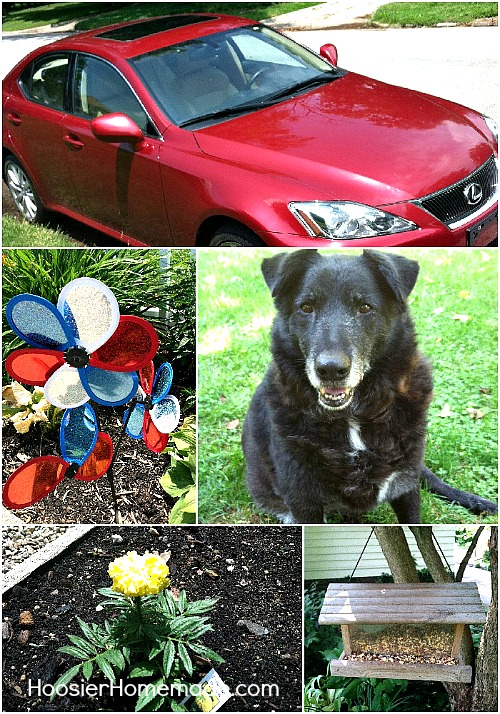 Once again, I made a very simple printable for you too, if you would like to print it and follow along.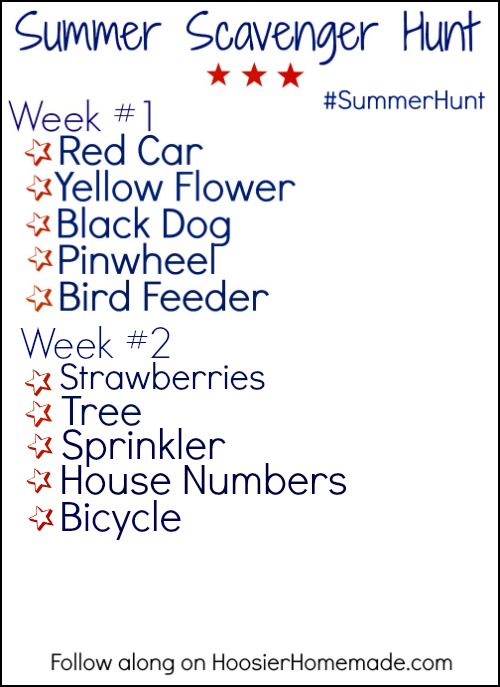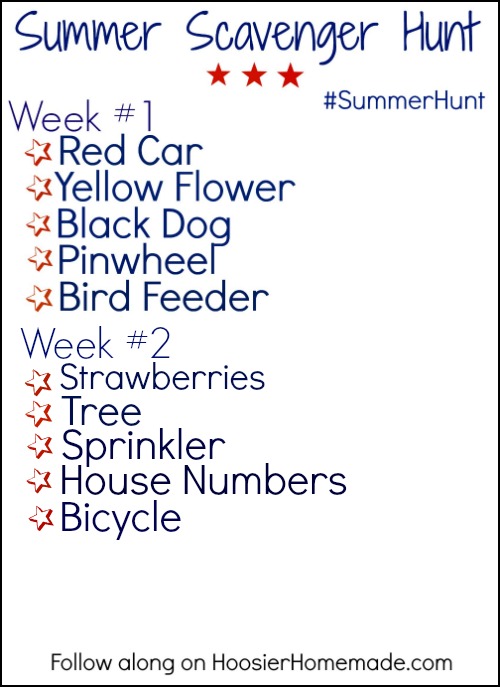 Have fun!