If there is a flavor that reminds me of Spring the most, it has to be strawberries. They start to show up in the stores in Spring and when they do, I get the craving to make as many recipes with them as possible. This strawberry salad with poppy seed dressing uses strawberries, almonds and onions and while they may not sound like they go together, they are absolutely delicious!
40 Days of Spring Inspiration continues with Day 15! Each day we are inspiring you with recipes, decorating ideas, crafts, tips for your home and much more!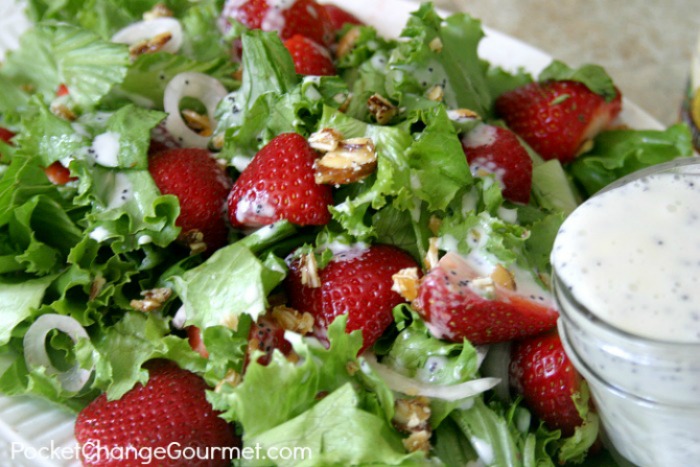 Use only ripe strawberries for this recipe. If they aren't ripe, they will be too tart and it won't taste quite right. Even better are those berries you can get from local farms or in your own backyard! Enjoy!
Find this strawberry salad by clicking the link below…