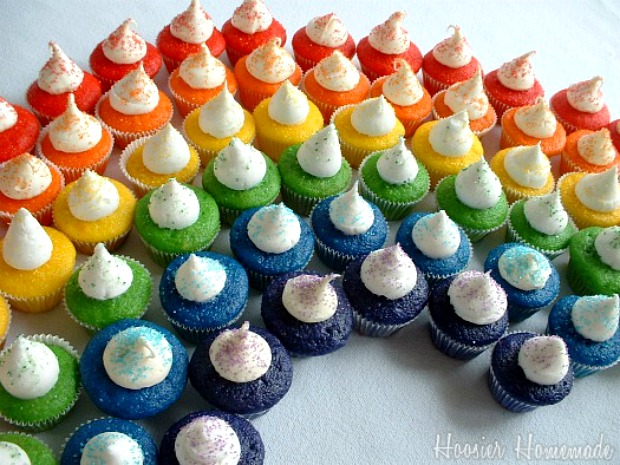 St. Patrick's Day wouldn't be the same without a few Rainbows to celebrate with! And these Rainbow Cupcakes are perfect for Rainbow Week!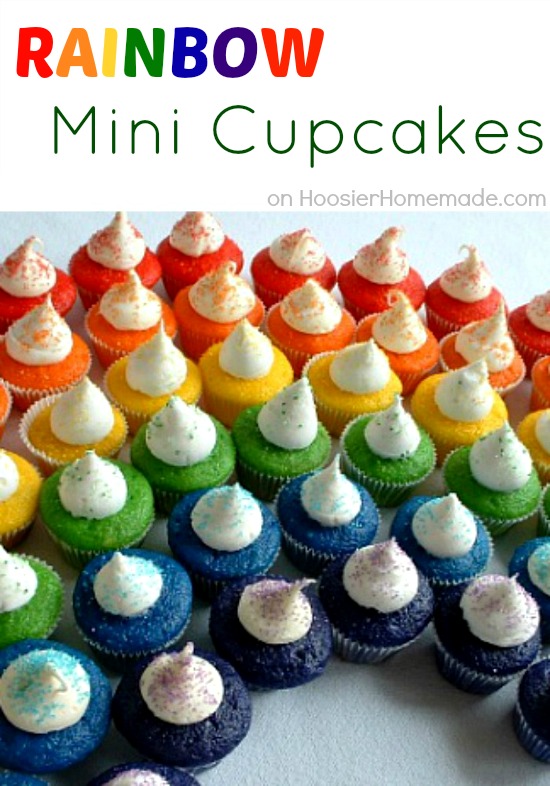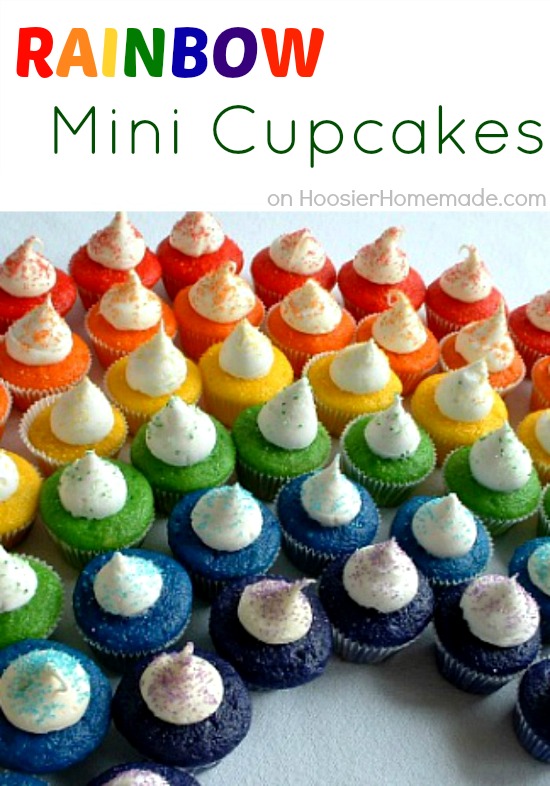 Happy Cupcake Tuesday! I'm so excited you are here! Looking for a cupcake recipe?  Be sure to check out the Cupcake Heaven page, there are over 250 cupcake recipes and decorating ideas!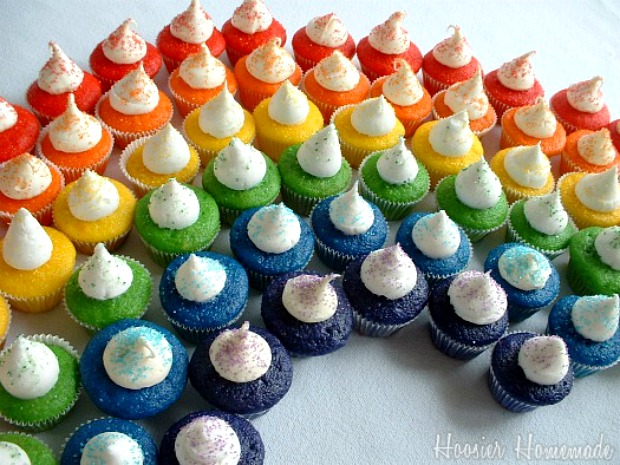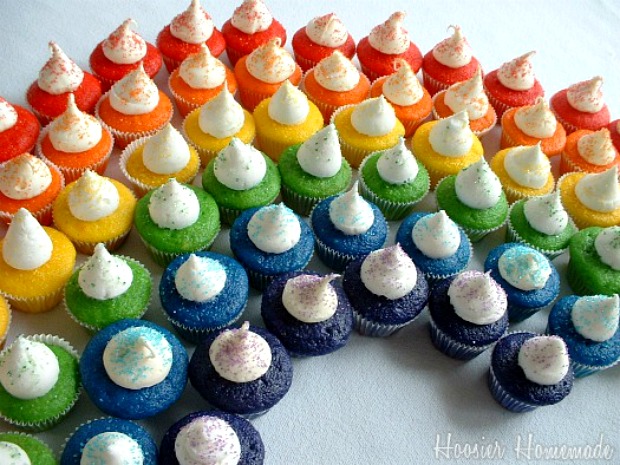 Rainbow Cupcakes are not an original idea, and although I've been wanting to bake them for a long time, I decided to change it up a little and add my own twist to them.
These cute little Rainbow Cupcakes would not only be a hit for St. Patrick's Day, but you could also use them for a Rainbow Birthday, a Tie Dye Party or even a Baby Shower.
Baking them is pretty straight forward, but it does take some time and a few supplies that you may not have on hand.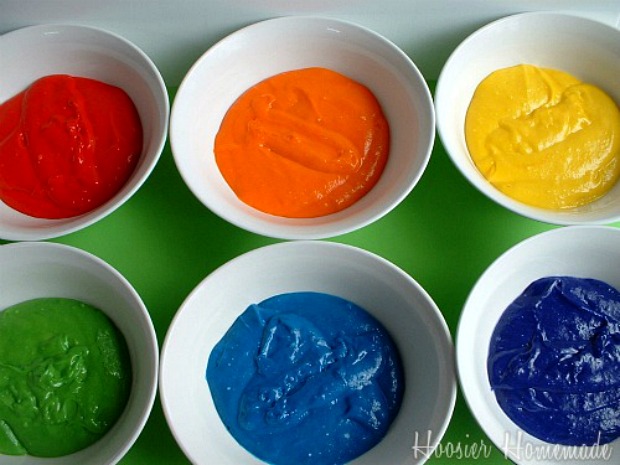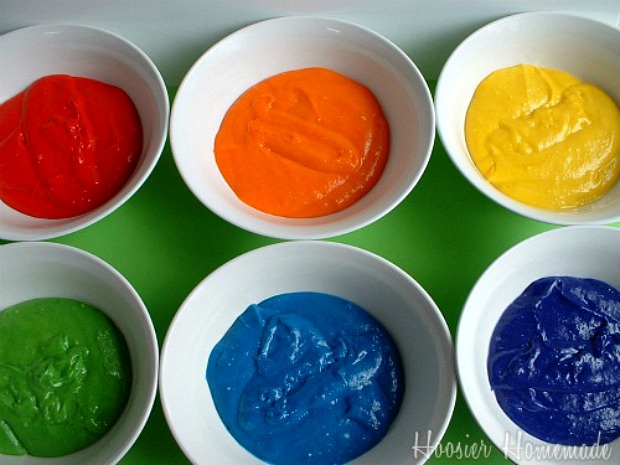 Prepare cake mix or other cake recipe. Divide batter into 6 bowls and add coloring to each bowl. I added about 1 cup of batter for the Red, and then a little less for each color..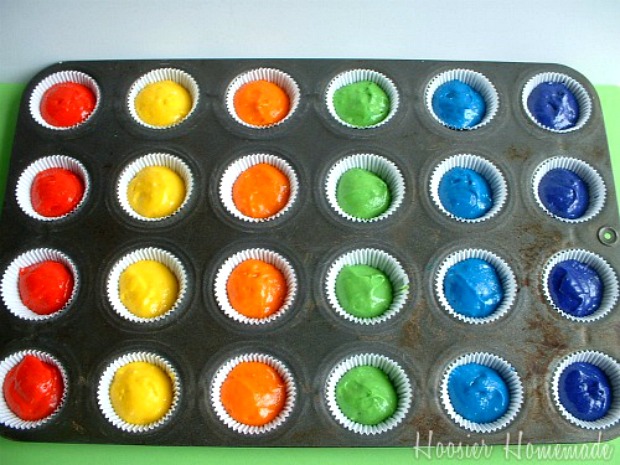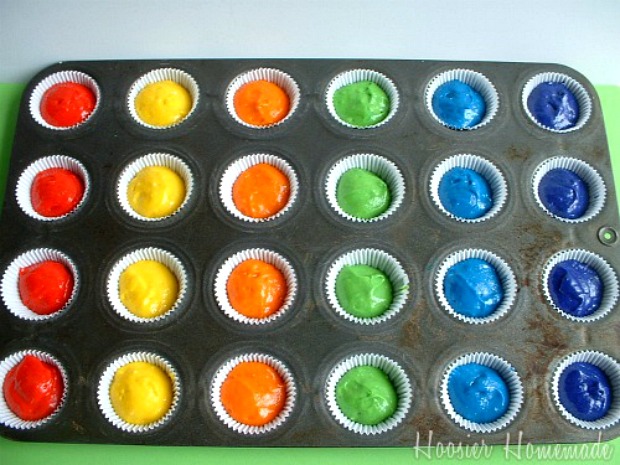 Add 1 tablespoon of batter to each cupcake liner Bake at 350 degrees for about 10 minutes or until a toothpick inserted comes out clean.
To assemble the Rainbow you will need…
Red – 20 cupcakes
Orange – 17 cupcakes
Yellow – 14 cupcakes
Green – 11 cupcakes
Blue – 8 cupcakes
Purple – 6 cupcakes
I have found to get the most vibrant color, it's best to use gel paste to color the batter.
To decorate…
Fit a decorator bag with a giant round tip, add the frosting to the bag. Pipe on a small amount of Buttercream Frosting and immediately add colored sugar.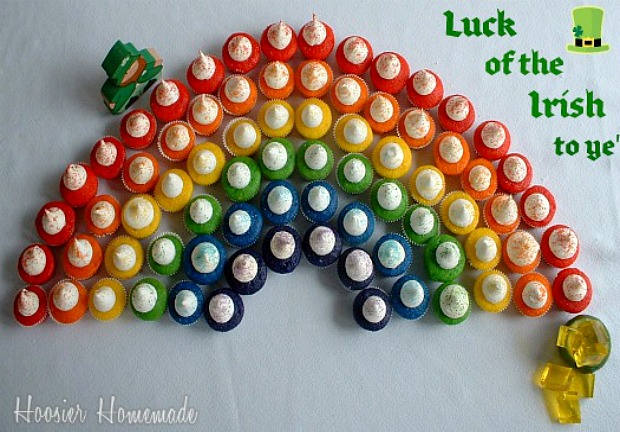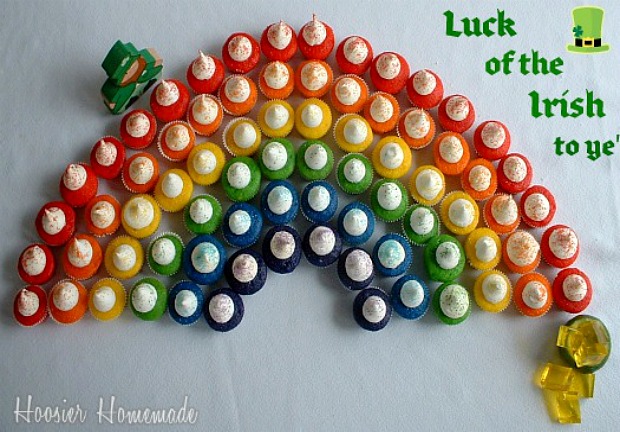 What goes with Rainbow Cupcakes? Well…Rainbow Ice Cream of course!!