A Slice of the Rainbow eBook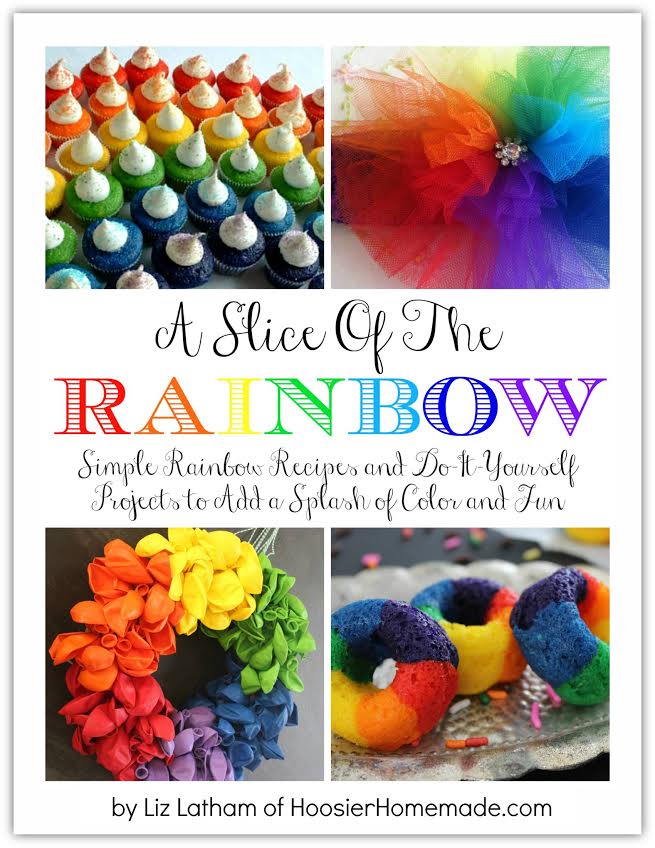 Rainbows are a special part of life, spreading a smile whenever you see them! In A Slice of the Rainbow, you will find simple recipes and projects to add a splash of color and fun!  By popular demand and with much excitement, I have put together an eBook full of rainbow ideas!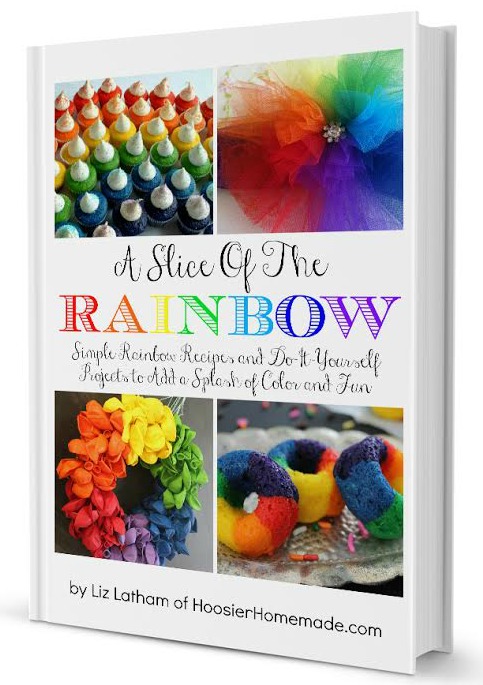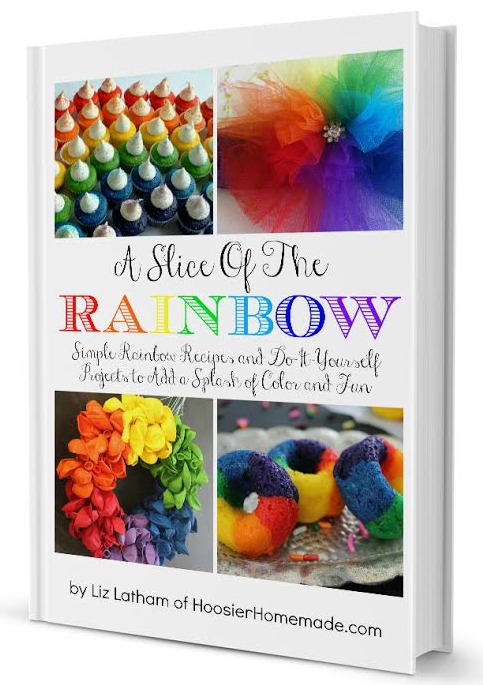 Whether you are hosting a Rainbow Birthday Party, Baby Shower or even a fun St. Patrick's Day Party, you will find 12 fun ideas PLUS a FREE Rainbow Printable for you to use!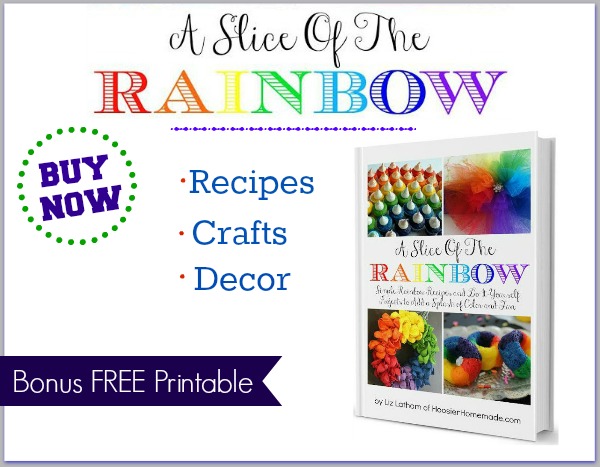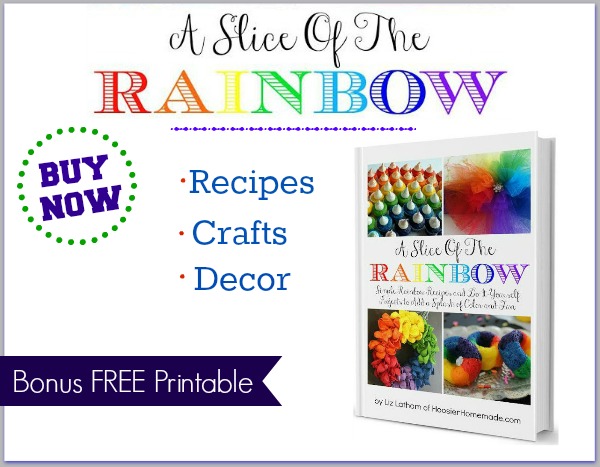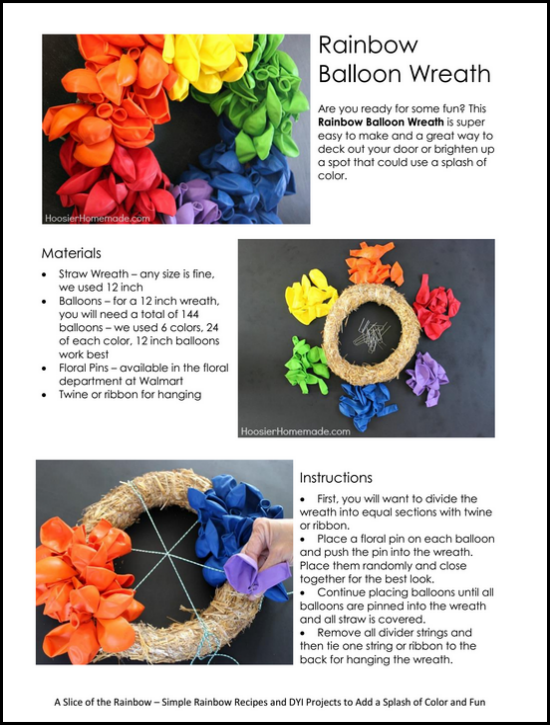 Simple – Easy – Creative projects like this Rainbow Balloon Wreath to brighten your life!
Purchase ONLY $6.97
But wait…want to SAVE $2??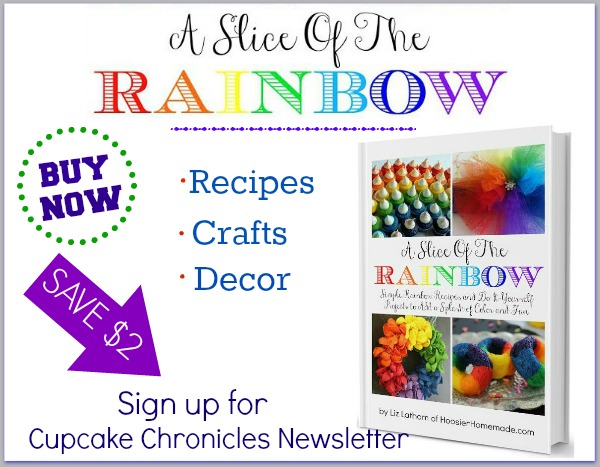 Sign up for Cupcake Chronicles Newsletter and receive $2 off when you purchase A Slice of the Rainbow eBook – NO COUPON CODE required.
Cupcake Chronicles Newsletter Subscribers – If you are already a Cupcake Chronicles Newsletter subscriber, you will receive an email today (Monday 3.17.14) with the link for you to purchase the book at a $2 discount.
New Subscribers – Click on the Purple Arrow above and it will take you to the page where you sign up for the Cupcake Chronicles Newsletter. After signing up, you will receive a confirmation email with the link for you to purchase the book.
Thanks so much for all your support! It means the world to us!!