The most popular fad right now are the Rubber Band Bracelets. Children of all ages (and adults) have taken to making these fun bracelets, and I couldn't be happier. Getting children away from technology is always a great thing. Not to mention the fine motor skills that these bracelets use is great.
There are lots of different styles of bracelets that can be made. Today I'm sharing one of the easiest bracelets, the Fishtail.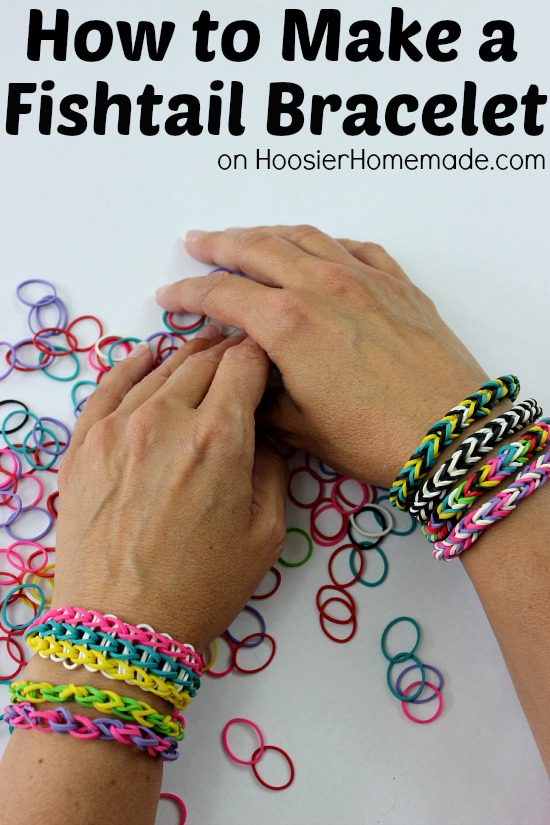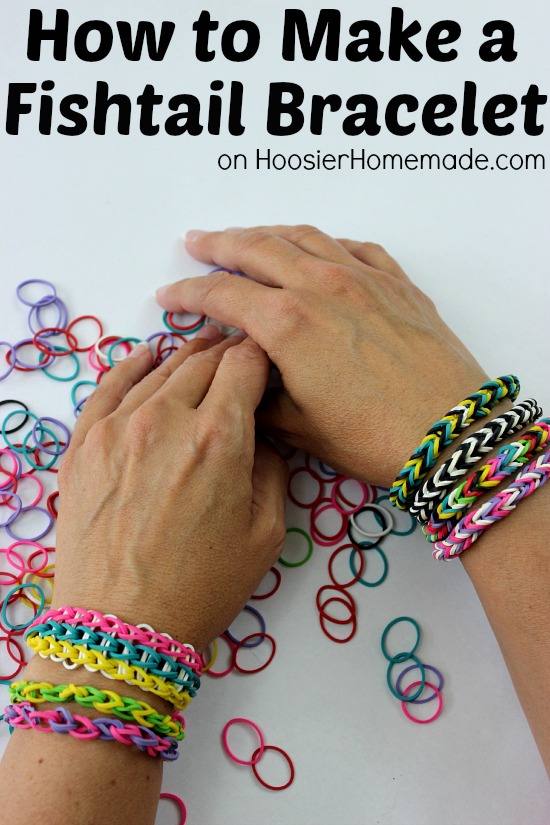 So fun! The color combinations are endless. You could certainly have hours of fun doing this kids craft. My youngest son who is 16 made the black and white one, and the green, black and yellow one. I love how colorful they are. We have lots to cover, let's get started…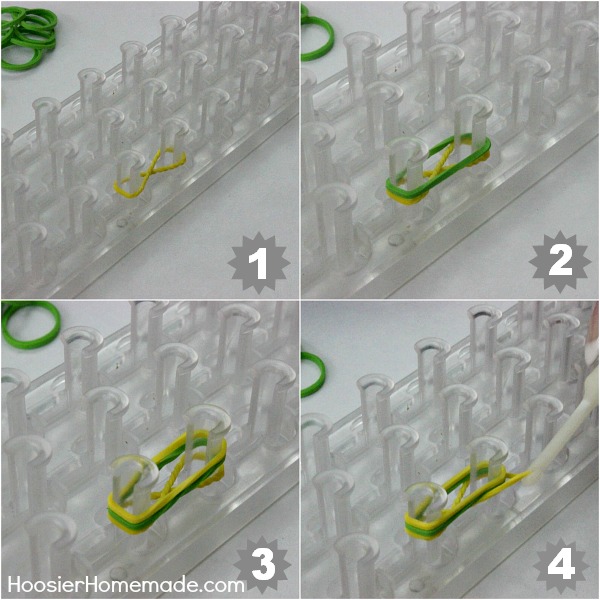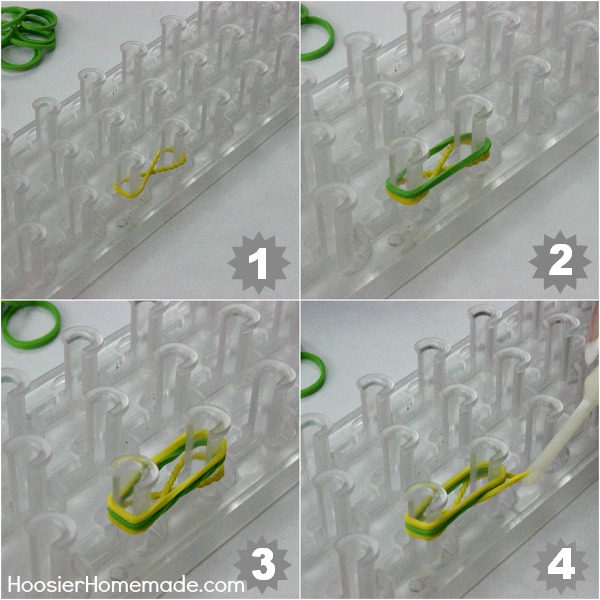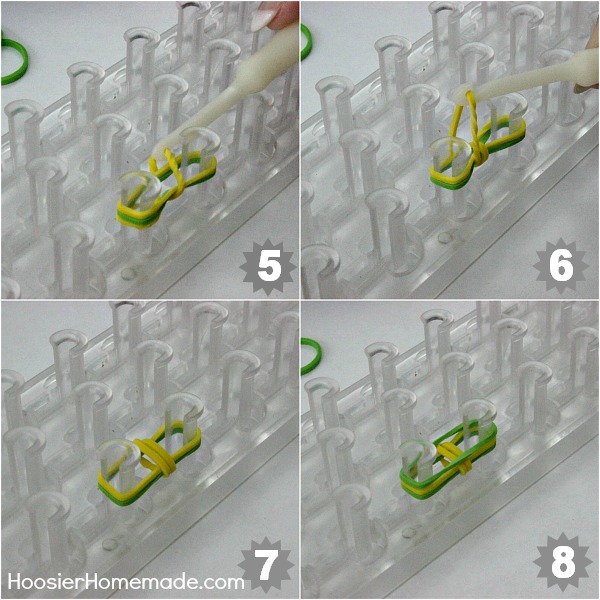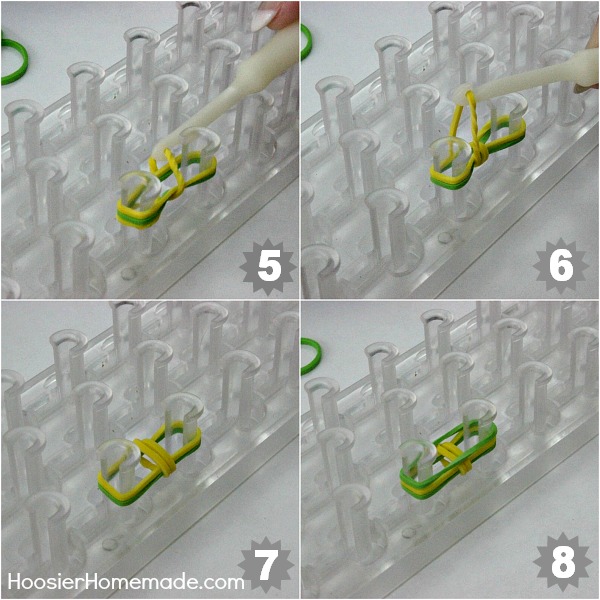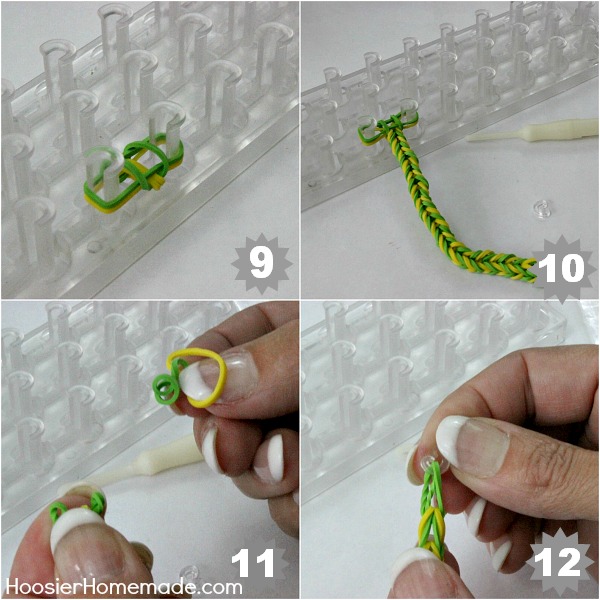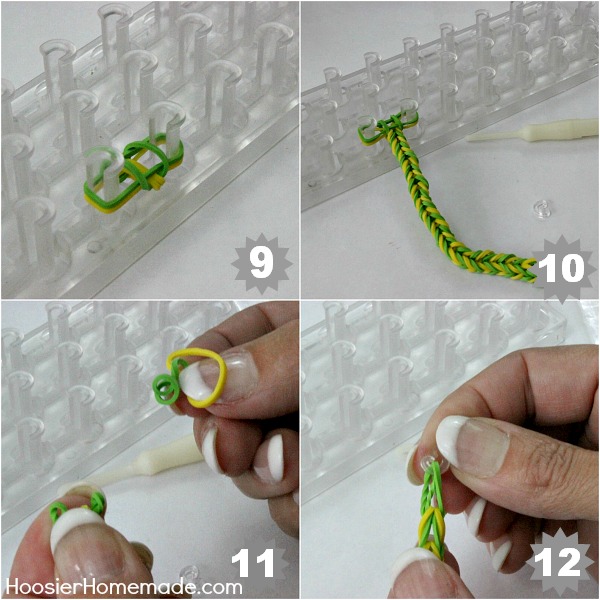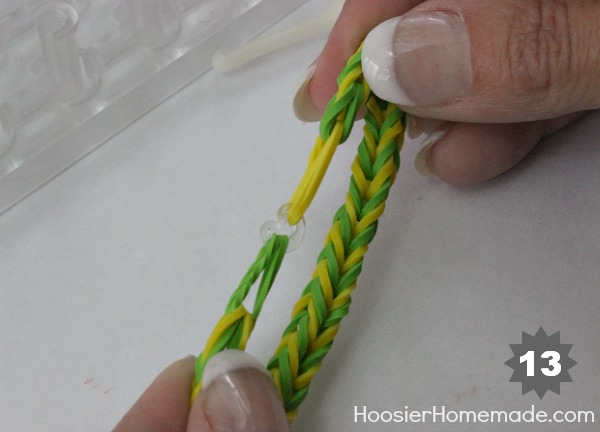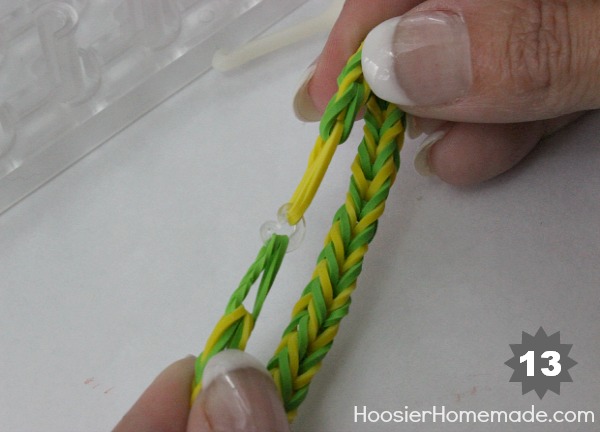 How to make a Fishtail Rubber Band Bracelet
Twist first rubber band to make a figure eight, and place on 2 pegs
Add the second color of rubber band
Add the third color of rubber band
Using the pick tool, grab the rubber band on the bottom
And pull it over the top two rubber bands
Repeat for the other side
This is how it will look after both sides are pulled. Push down the rubber bands to keep them tight on the pegs.
Add another rubber band
Repeat pulling the bottom bands with the pick tool
Continue the process – add a rubber band and pull the bottom band over the top two bands
To finish the bracelet – remove from the pegs and pull out the rubber bands that were attached to the peg
Attach the "C" Clips to one side
Attach the other side to the "C" Clip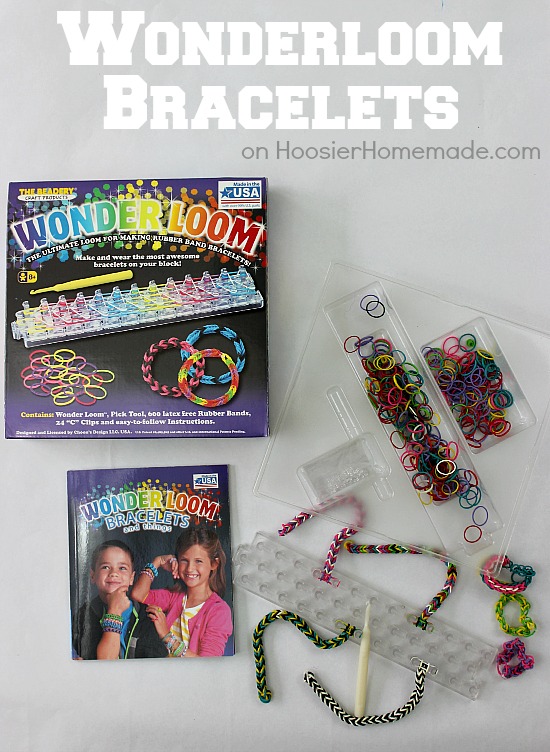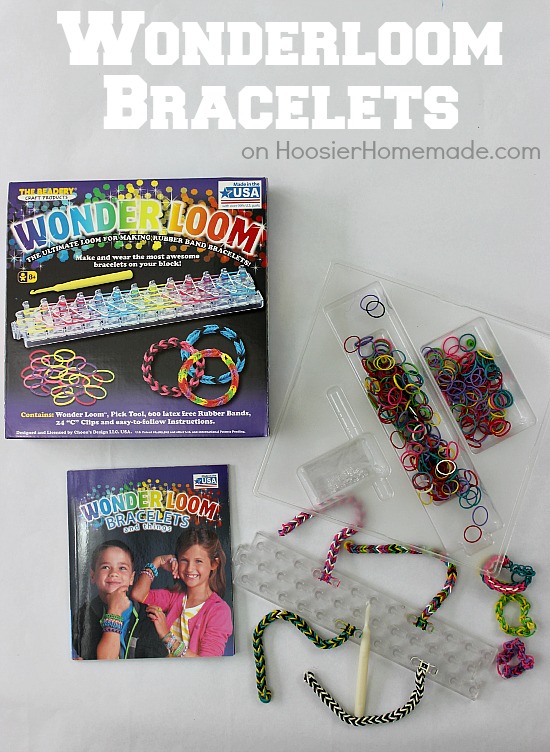 The new Wonderloom that is available now at Walmart is sure to make the perfect gift. The kit is priced at $12.88, the refills are $4.97 and the Wonderloom Book is $5. And it's made in the USA, that's great!