St. Patrick's Day is one of those holidays that is difficult to find decorations for. There are a few things available, but typically not very much. And it's also a holiday that you don't typically decorate a lot for, but I enjoy putting out a few things. So after make the 3D Paper Shamrocks, I whipped up this Paper Shamrock Garland with gold coins.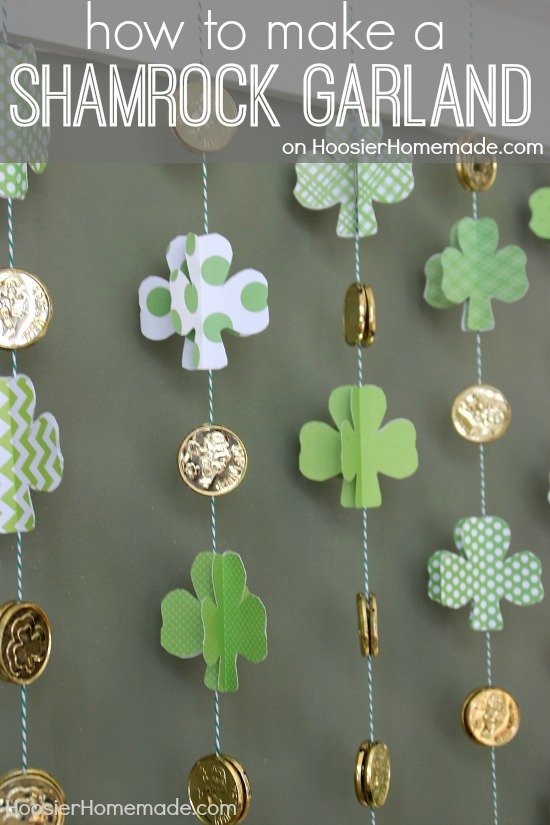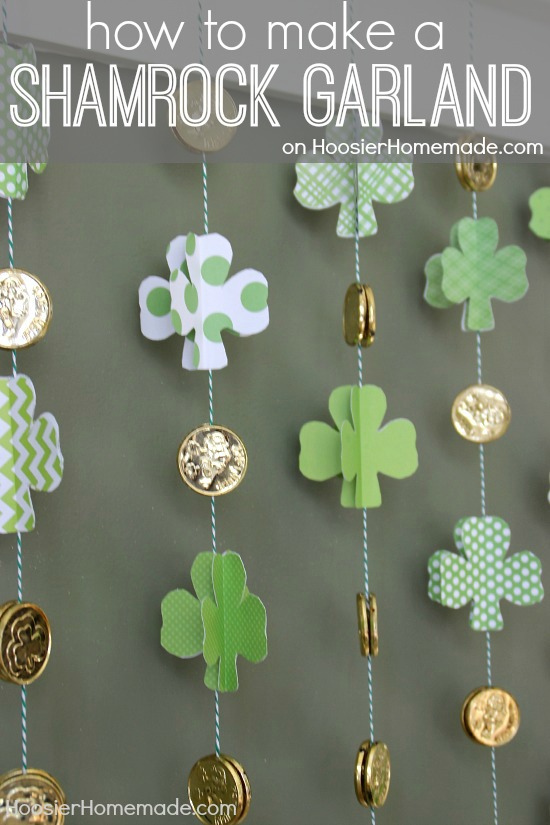 With just a few simple supplies and about an hour of your time, you can have a fun St. Patrick's Day Decoration.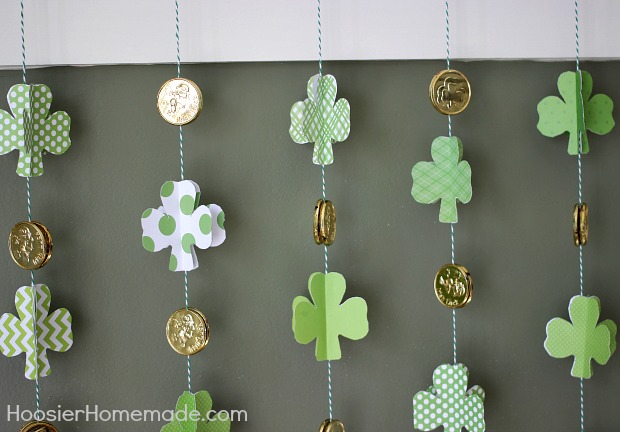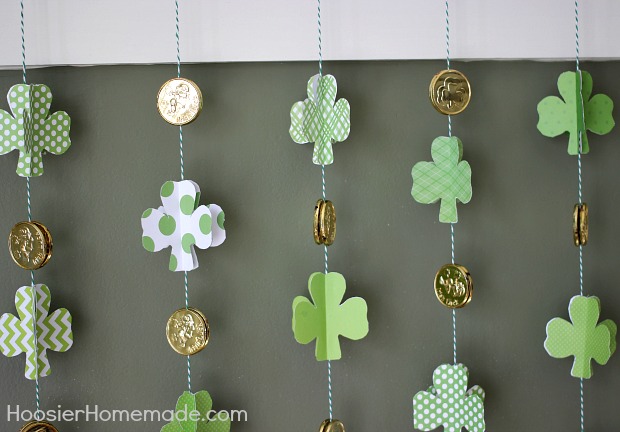 Paper Shamrock Garland Supplies
3D Paper Shamrock – head HERE for the instructions

Twine or Ribbon – I used green baker's twine

Gold Coins – I used plastic coins found at Walmart, you can find them at most craft stores as well as the Dollar Store

Adhesive – I used Tape Runner for the Shamrocks and Glue Dots for the Coins, you could also use a hot glue gun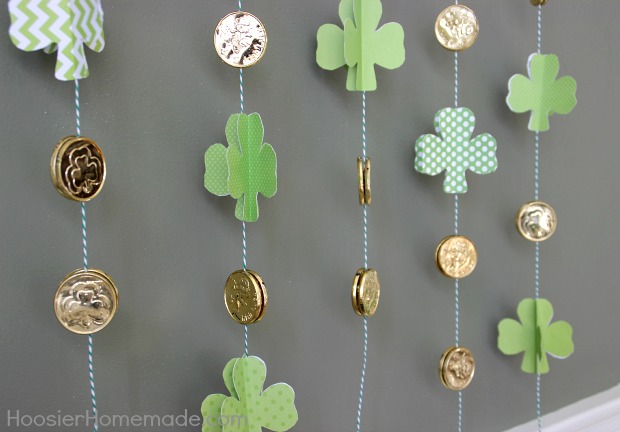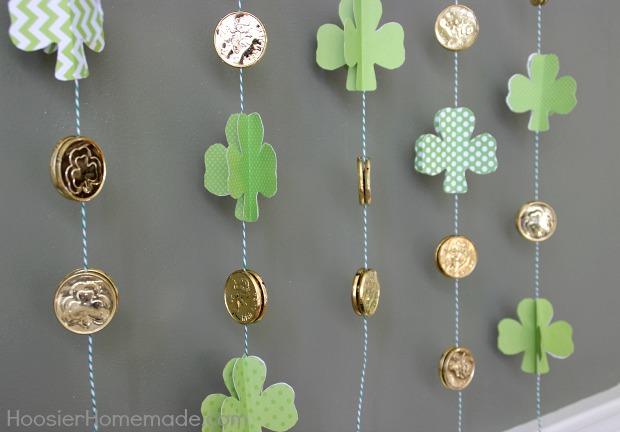 Instructions
After the Paper Shamrock are cut out, secure each of the shamrocks together leaving 1 open.

Lay out the Shamrocks and Coins the way you want them positioned.

Cut your twine, I used 36 inches.

Using a pen or marker, add a mark where you want the shamrock or coin to be on the twine, this way it will be easier when you secure them to the twine

Add the Shamrocks to the twine and secure the shamrocks together around the twine using tape runner or other adhesive

Add the Coins to the twine, sandwiching them using glue dots. We chose to sandwich the coins so that if the garland spins, you did not see the back side with adhesive, but you can certainly just add a single coin with a glue dot.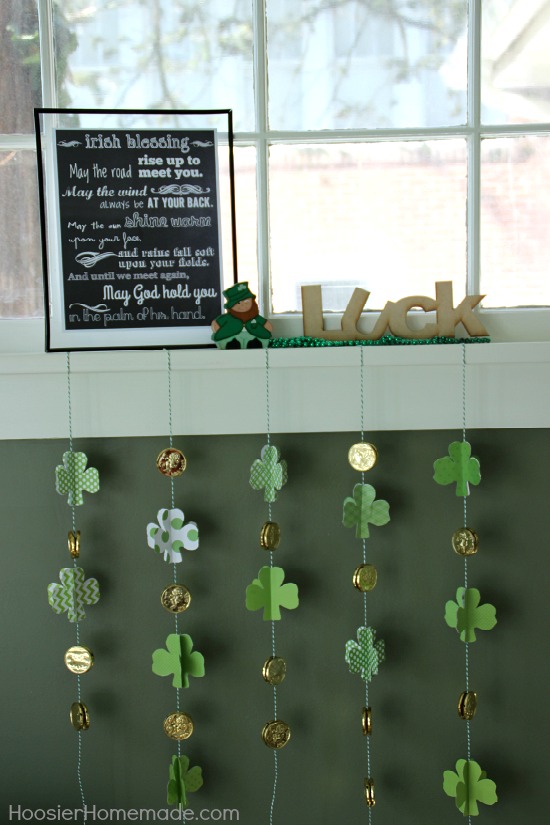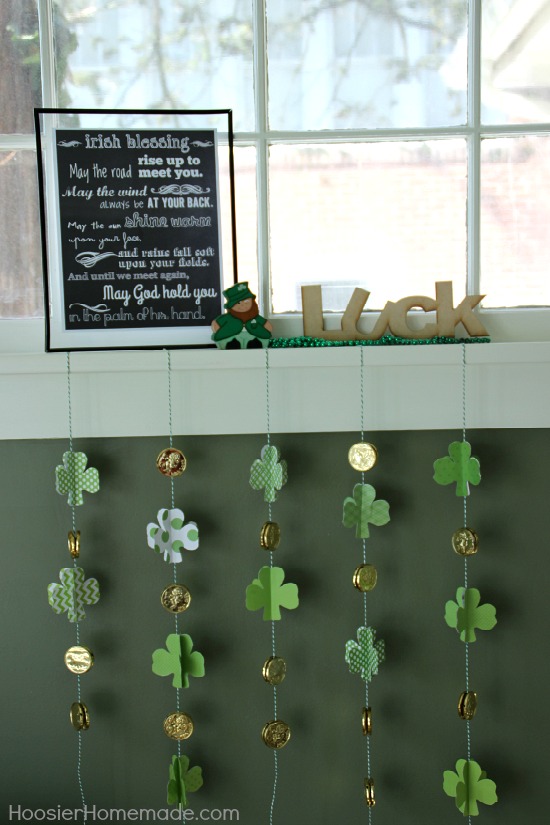 Then it was time to hang them, we decided to put them on a window ledge in our Living Room, along with the Chalkboard Print of the Irish Blessing and a couple St. Patrick's Day Decorations that I had in my stash.