Well the time has come for the big unveiling, this weekend we celebrate the graduation of our son. We decided on having a party to celebrate at our house, so there were a few touch-ups that needed to be done before the party. One of the first things that we knew would need to be addressed, was the grass, or lack there of in the front yard. We've battled this area long enough and it was time to get the upper hand.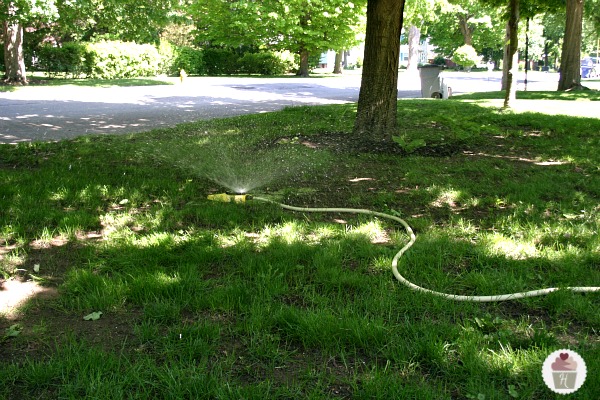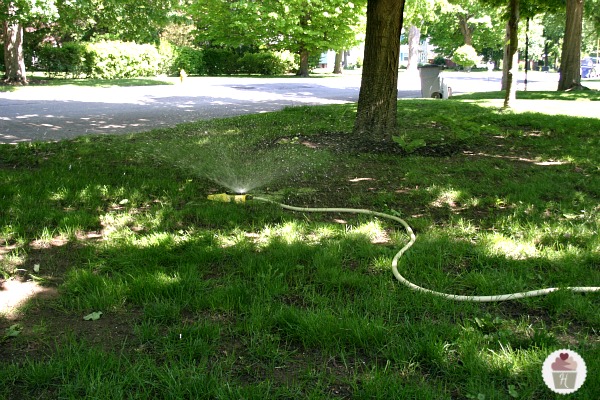 Well after learning from the pros the steps necessary to establish a lawn, a little time and TLC, the lawn is ready for the party.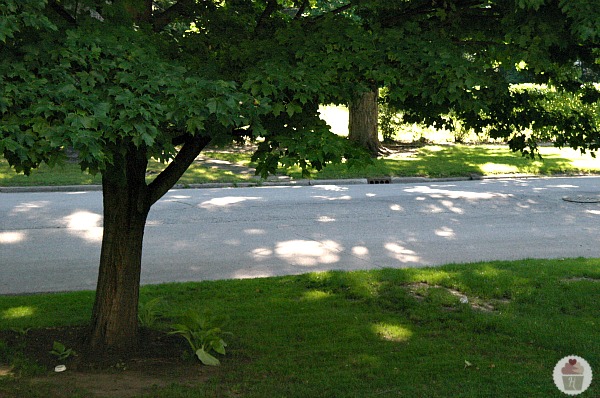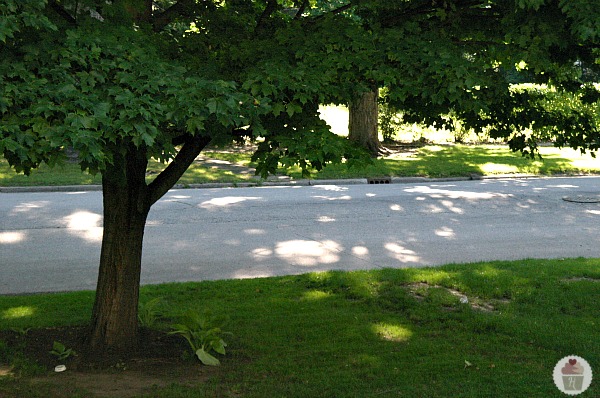 I had quite a few issues that we fixed, ranging from low soil fertility which I discovered with a do-it yourself soil fertility test kit, to a serious shade problem which has been the problem all along. I couldn't just cut down the trees, our town won't let you do that, nor did I want to and I finally came to the realization that a straight bluegrass seeding wasn't the best choice. So I went with the Sun & Shade blend from Pennington. It worked great don't you think?
Now we move onto the next step, maintaining an established lawn. If you want your lawn to look like those that are featured in magazines or commercials there are a few simple steps to follow…
Mowing height – for most Bluegrass and Fescue species 2 1/2″ to 3″ is an ideal height, with that said always follow the recommendations for the types of grasses grown in your locale.
Lawn Mower Maintenance – KEEP YOUR BLADES SHARP! It's important to cut the grass, not tear the blades.
Watering the lawn – Conventional wisdom says that lawns require 1″ of rainfall or irrigation every week. Use this as a guideline only, all lawns are different, water demands are influenced by several factors including, soil types, amount of shade or lack of shade and even the time of season. Even the seed you choose has an effect, Pennington Smart Seed is developed to reduce the amount of water required up to 30%.
Fertilizing – Always use a high quality fertilizer blend designed for lawns and apply a minimum of two times a year, Spring and Late Summer.
Weed Control – This is probably the most controversial area. Everyone wants a weed free lawn yet they want to do so by using the least amount of chemicals on their lawns. There is a easy answer, maintain your lawn the best you can in all the other areas above and you will have a healthy thick lawn that will out compete most weeds. Sure you'll still have a few weeds show up now and then but they will be much easier to control with spot treatments or simply a little elbow grease, pulling.
Follow these guidelines and you'll be on your way to a lush green lawn that will be the envy of the neighborhood.

Disclosure: Pennington Seed, Inc. and their parent company Central Garden & Pet partnered with bloggers such as me to help educate us all about grass seed. As part of this program, I received compensation and was hosted by the company for a kickoff event. They did not tell me what to what to say about the use of the products. Central Garden & Pet believes that consumers and bloggers are free to form their own opinions and share them in their own words. Central Garden & Pet's policies align with WOMMA Ethics Code, FTC guidelines and social media engagement recommendations.