Giving these Homemade Heat Packs in a gift is a great idea! You can add lotions, games, movies, snacks and more to a gift basket along with the heat packs. Having a few reusable heat packs ready, you can easily put them together with some chicken soup, crackers and other items for a friend or family member when they are not feeling well.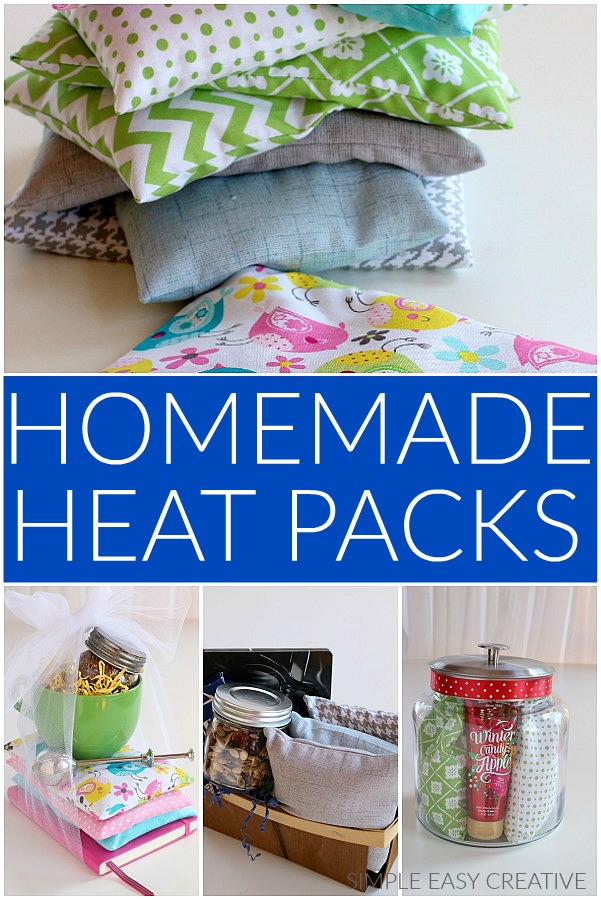 Welcome to Day 4 of our 30 Days to a Simplified Holiday! We are so happy you have joined us!
Each day we will be sharing easy homemade recipes, decorating ideas, crafts, homemade gift ideas and much more! Not only will you see recipes and ideas from Hoosier Homemade, but we have teamed up with some amazing bloggers to share their ideas with you as well.
Find these Homemade Heat Packs by clicking the link below…