We are getting close, Halloween is right around the corner. Do the kids have their costumes planned? One of my favorite memories of Halloween many moons ago, was creating and sewing the boys costumes. So fun! One year we all dressed up as Wizard of Oz characters. I should dig up those photos and share with you.
Part of dressing up is Trick-or-Treating, and also passing out treats to the neighbor kids. We live on a very popular street for Trick-or-Treating and usually have about 700-800 little goblins on Halloween night.
I'll be ready with these adorable Trick-or-Treat Buckets that I made. They are super simple and so fun to create!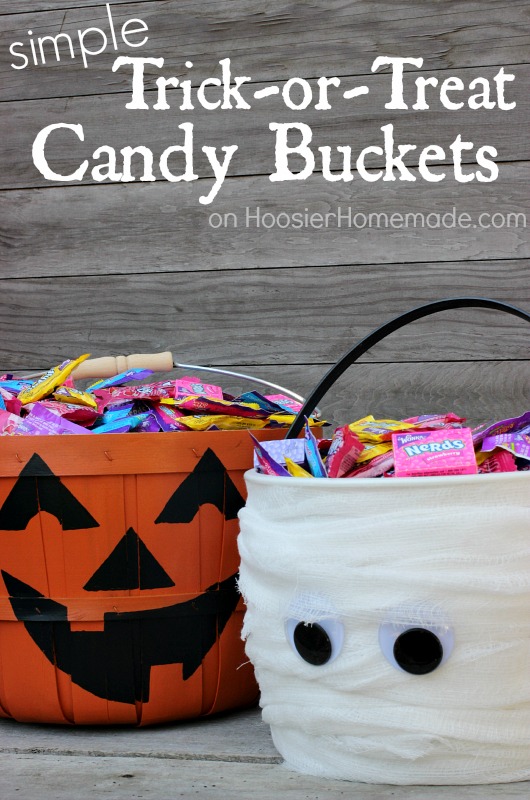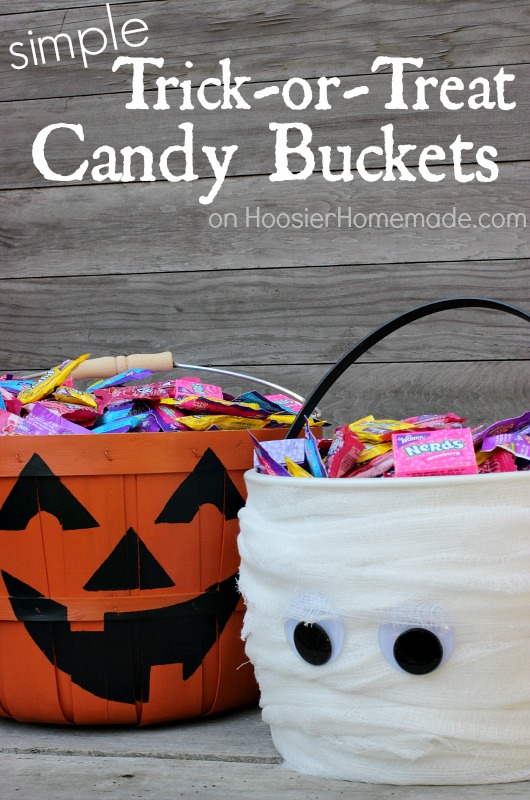 Made with a wicker basket and paint, the Jack O' Lantern Bucket is so cute. I think the Mummy Bucket is my favorite though.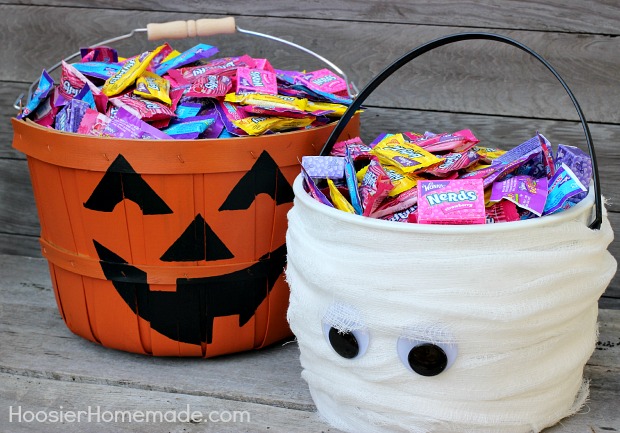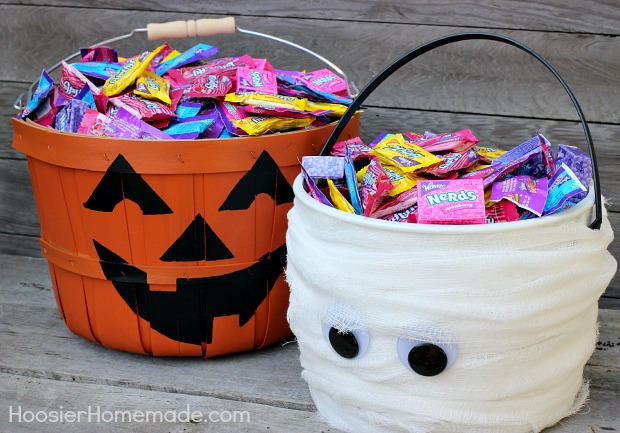 Have you heard of Boo-ing? That's where you set a treat on someone porch and "Boo" them. I think these Buckets would be great for that too. Let's get started…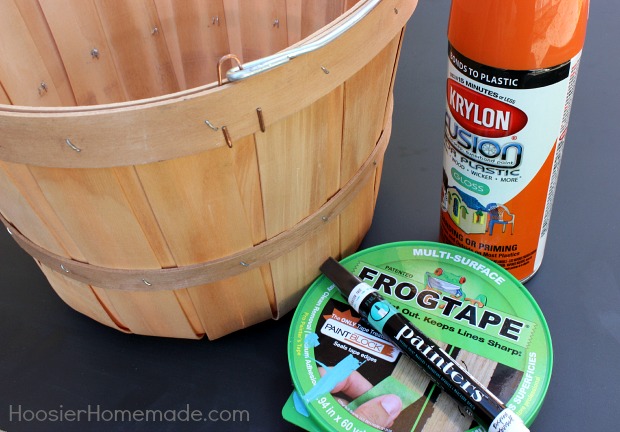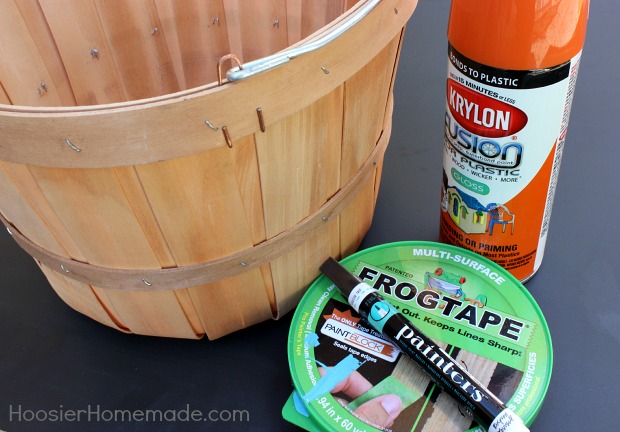 Jack O' Lantern Trick-or-Treat Candy Bucket Supplies
Wicker Basket – found at most craft stores, we bought this one at Hobby Lobby
Orange Paint
Black Paint Pen
Frog Tape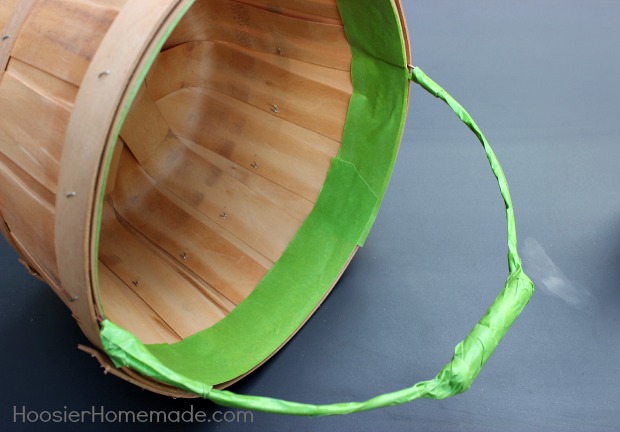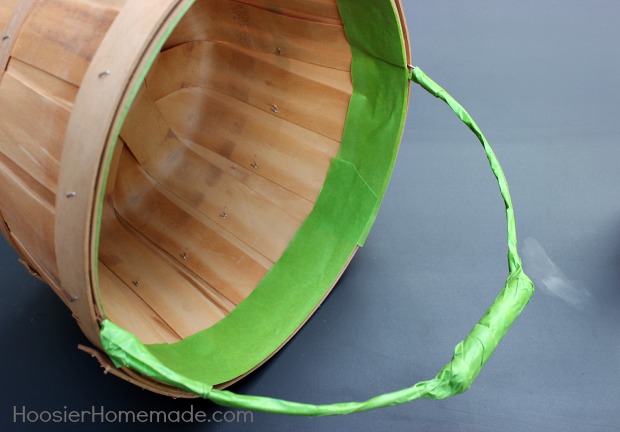 Step 1
Tape off the area you don't want painted, we covered the handle and the inside on the basket
Spray orange paint onto basket, use 2-3 coats, letting dry in between coats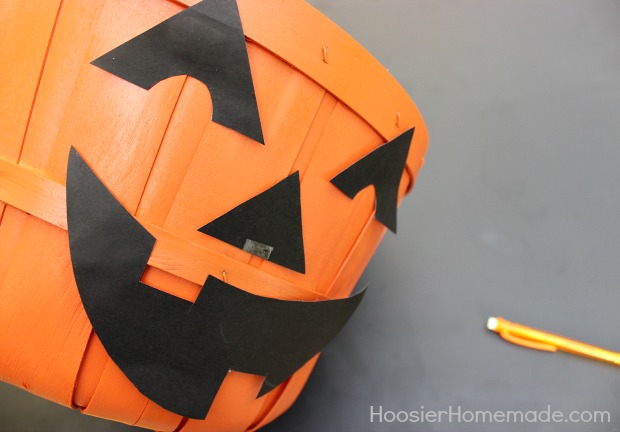 Step 2
After the paint is dry, trace the face onto the basket with a pencil
We used a Pumpkin Carving Template – find it here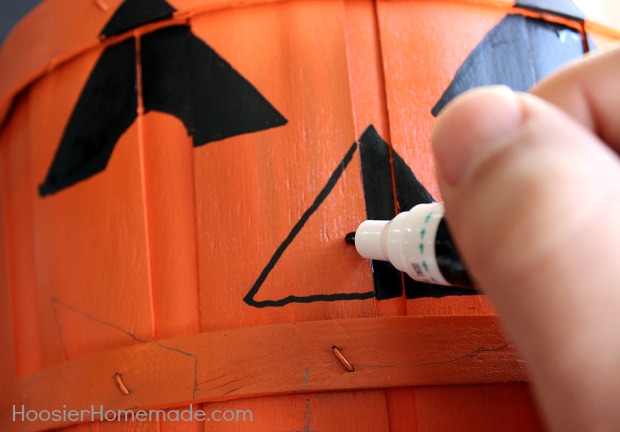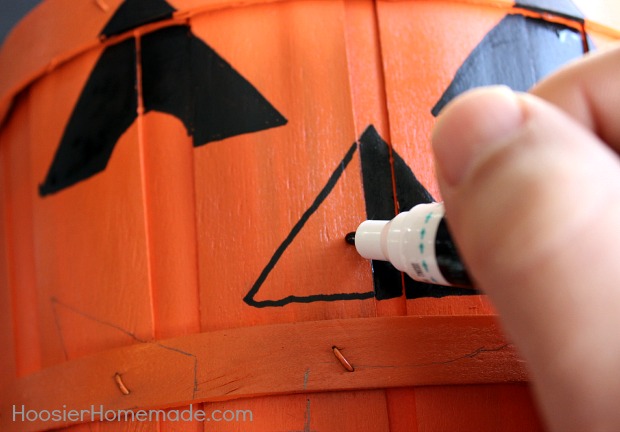 Step 3
Using the black paint pen, fill in the face. You may need to give it a second coat, let dry in between coats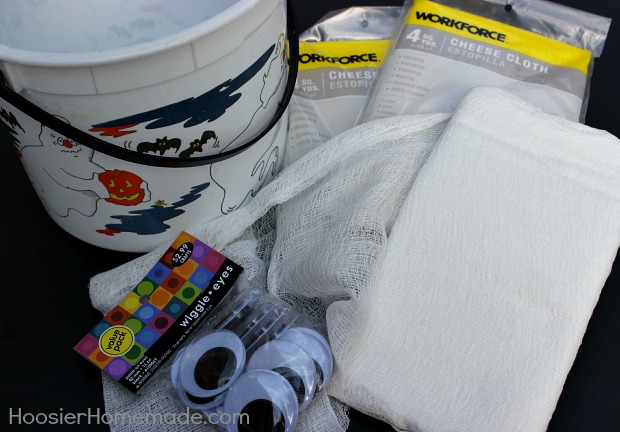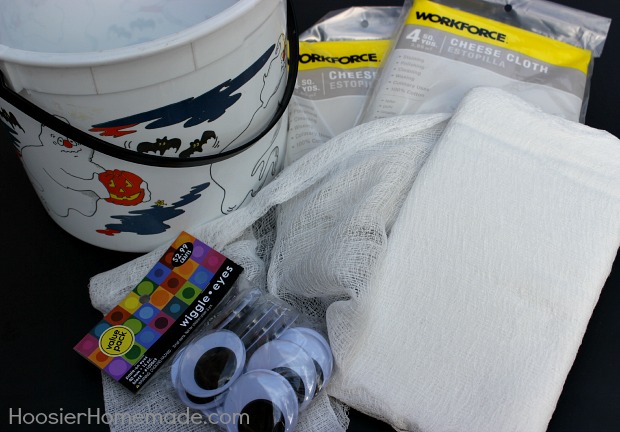 Mummy Trick-or-Treat Candy Bucket Supplies
Bucket – we had this one in our Halloween stash, but you can also find them at Walmart or other craft stores. A bucket with straight sides is the easiest to cover.
Cheesecloth – found at Home Depot in the Paint Department (we looked at Hobby Lobby and Michael's, neither of them had it, the fabric store may carry it also)
Googly Eyes – we used 1 1/2 inch – found at Michael's
Glue or Hot Glue Gun (not shown)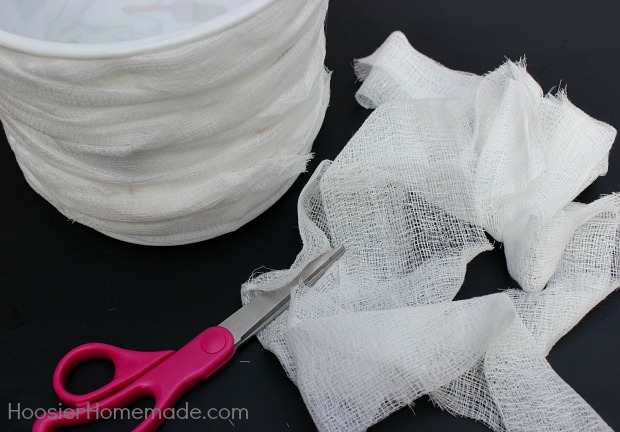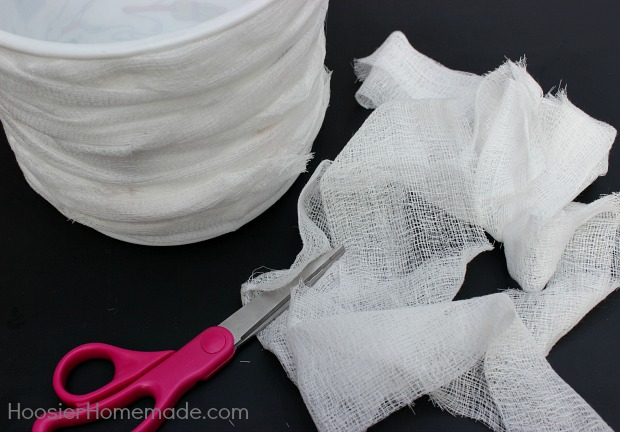 Step 1
Cut the cheesecloth into strips about 3-4 inches wide, it doesn't have to be exact
Secure one end with glue (I used hot glue gun), then continue to wrap around bucket. Repeat layers on top if necessary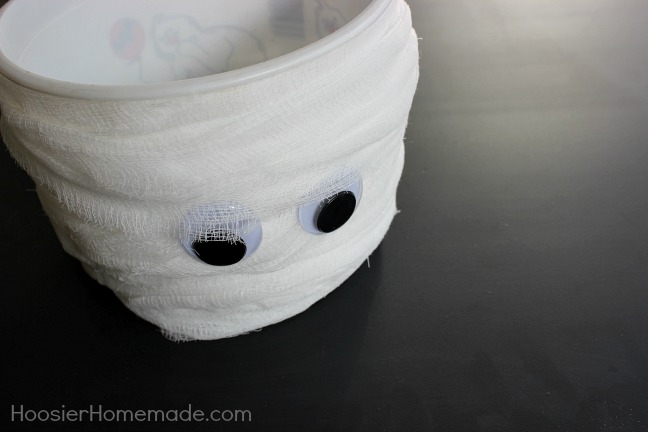 Step 2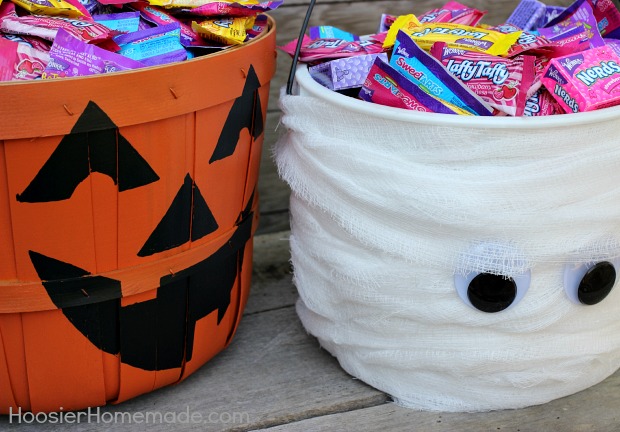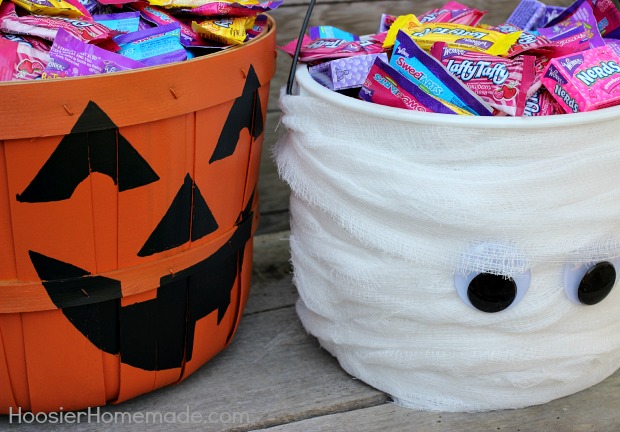 Now what if you don't have kiddos that need a Trick-or-Treat Bucket? Or maybe you are wondering what you can do with the bucket after Halloween? I have you covered there too!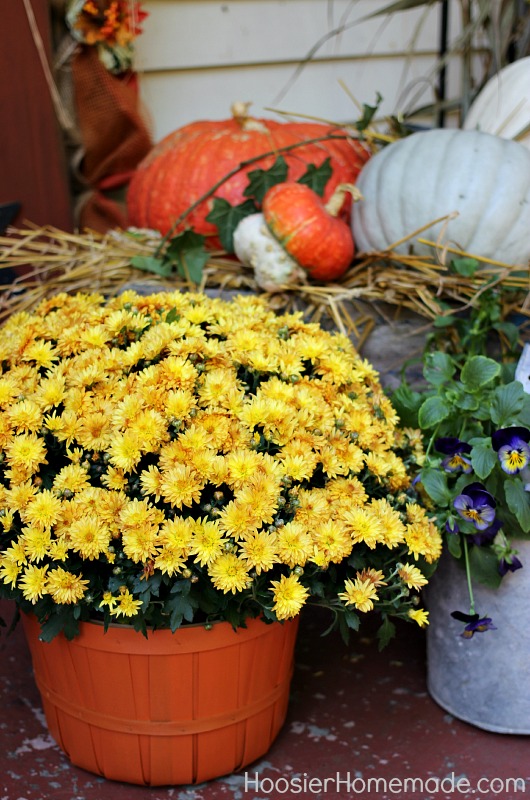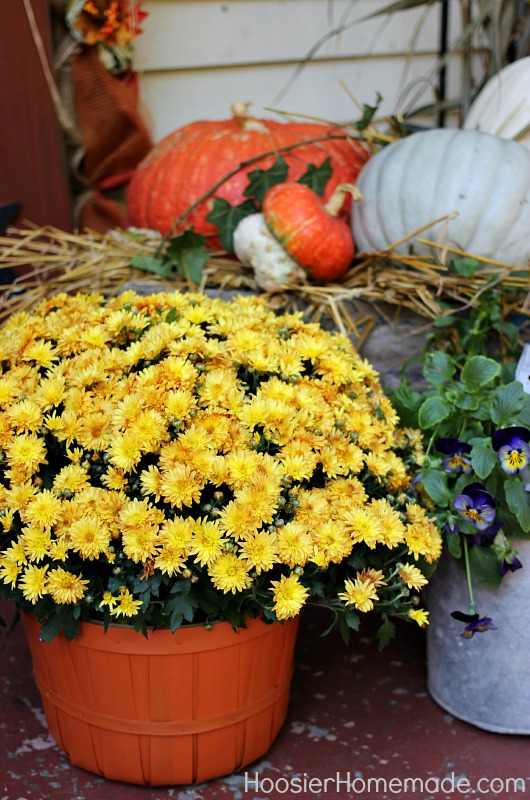 Turn the bucket around and place a Mum inside for a beautiful display on your porch or front step.