Have you ever been Booed? No? Well, it's actually pretty fun and simple! When you "BOO" someone, it's a lot like Trick-or-Treat, except you are giving the gift rather than getting. Simply create a small bag or bucket full of treats, leave it on the doorstep of a neighbor or friend, then ring their door bell and leave before they see you. In the Boo Bucket you can add any treat or little surprise that you like. In return, then they "BOO" another friend, and it continues.
For these Halloween Treats, I started with a photo card that you can customize from the Walmart Photo Center. They have lots of different cards to choose from and they start at only $.44 cents each.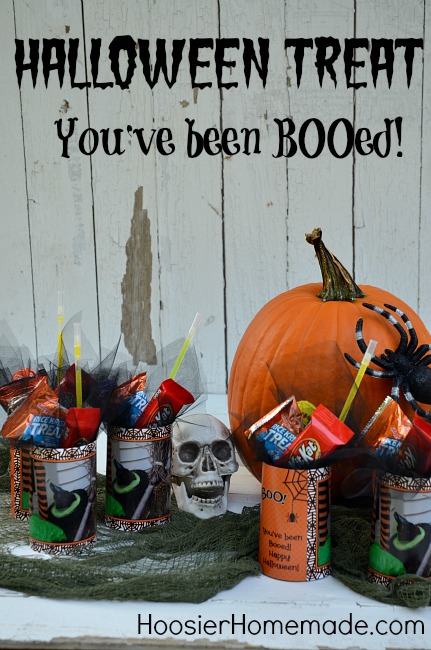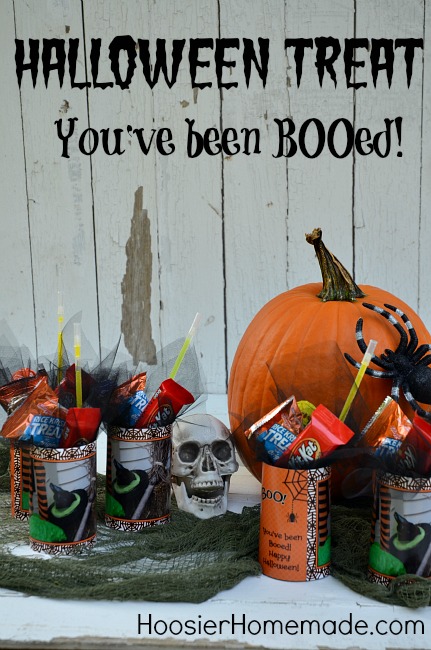 You can put together your own Halloween Boo Treat with just a few simple supplies that you can find at Walmart. Let's get started…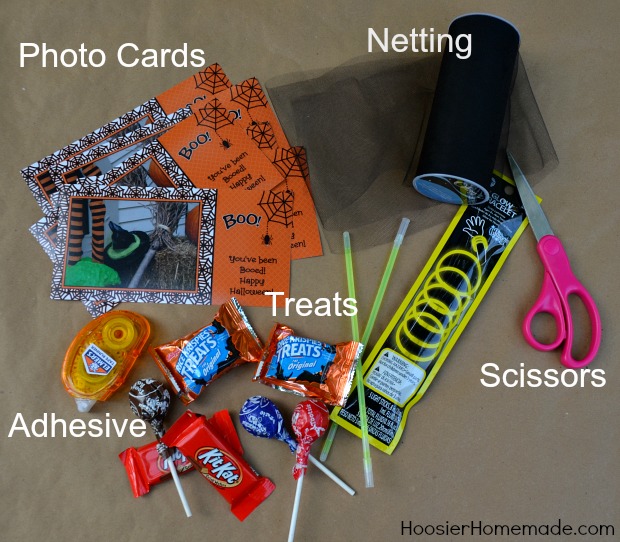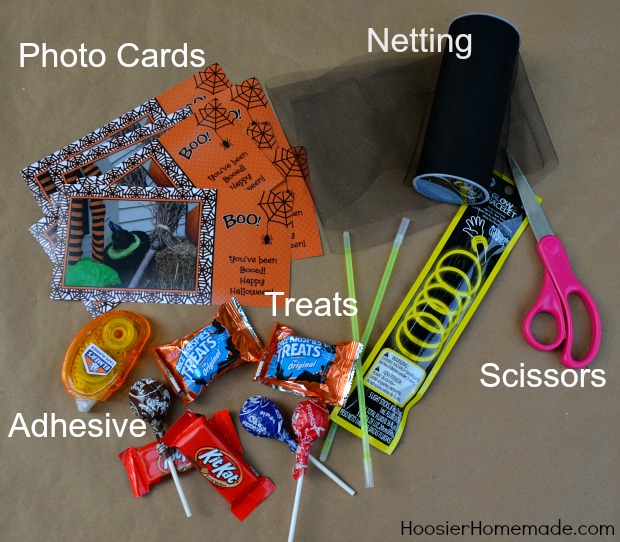 Halloween "BOO" Treat Supplies
Photo cards from Walmart Photo Center
Netting or Tulle found in the craft department
Adhesive found in the scrapbooking department
Scissors found in the office supplies department
Treats found in the Halloween department or grocery aisle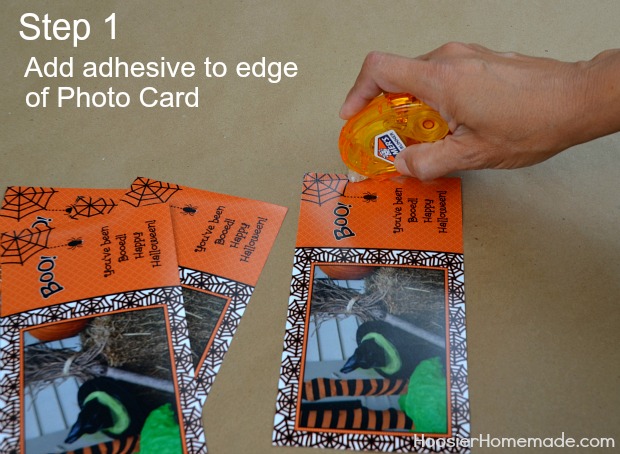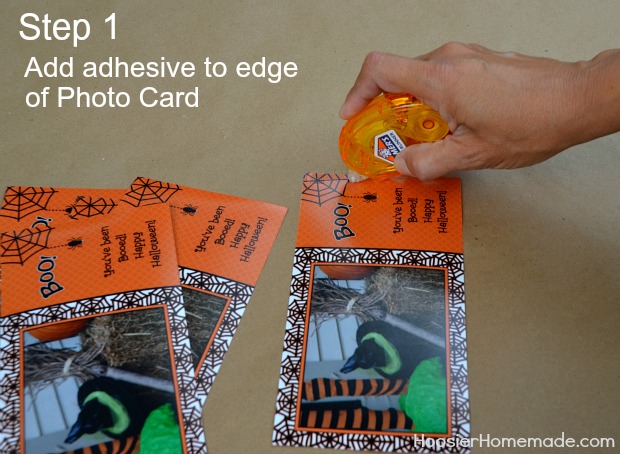 Step 1:
Add adhesive to the edge of the Photo Card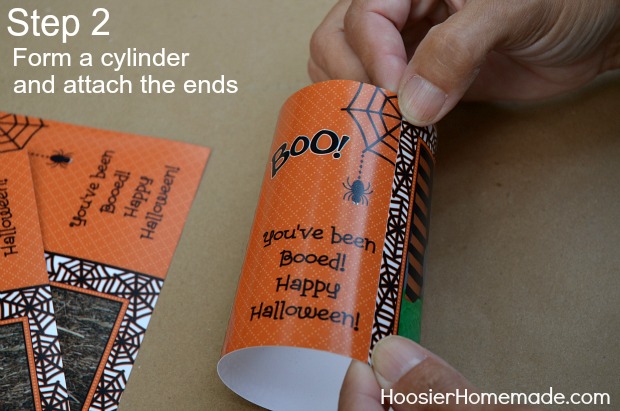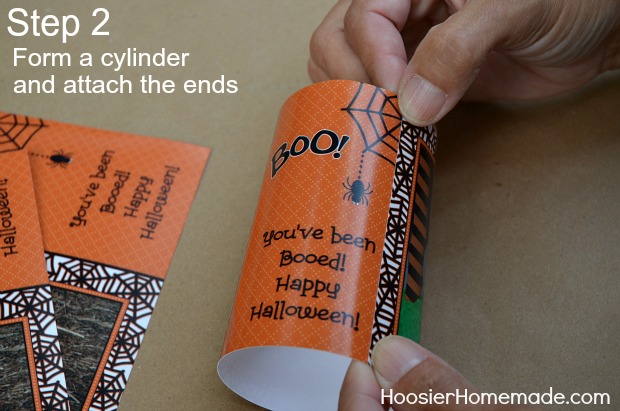 Step 2:
Form a cylinder and attach the ends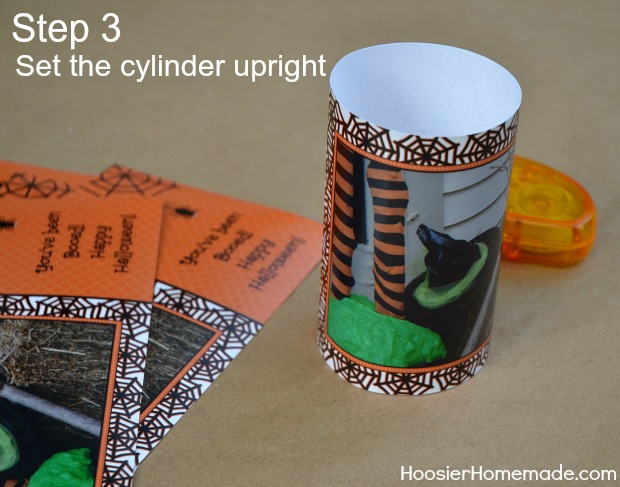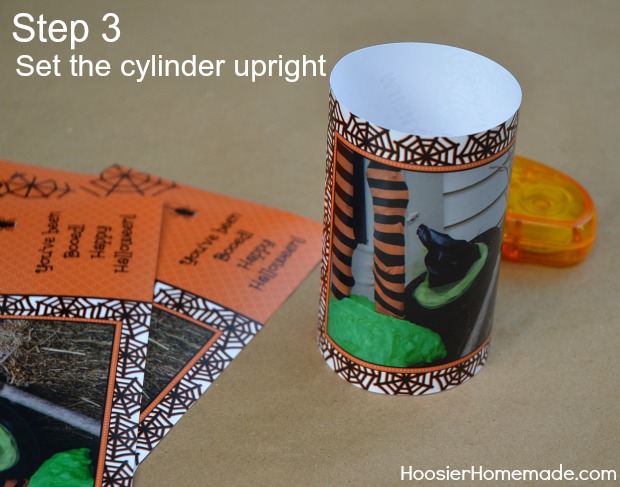 Step 3: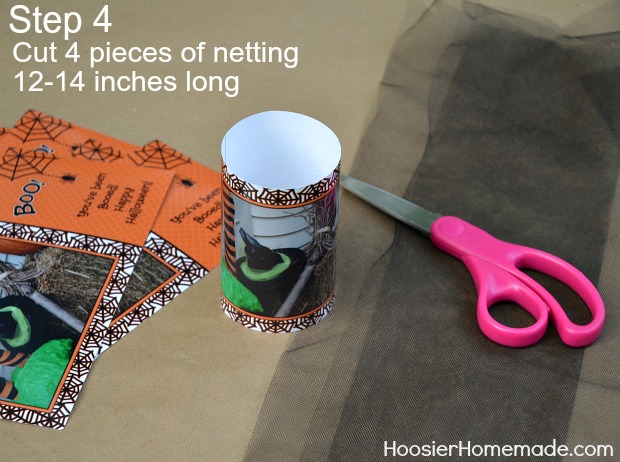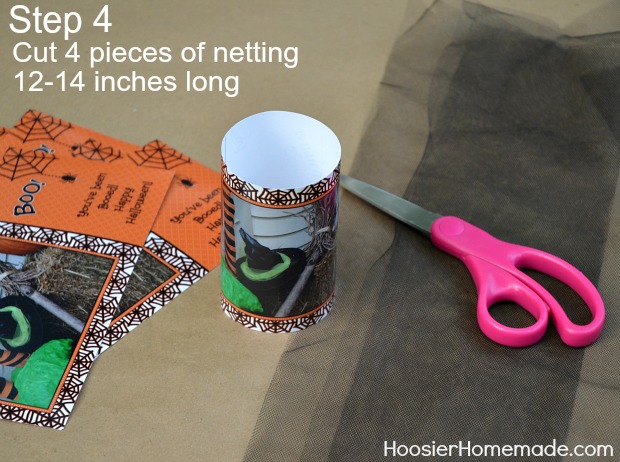 Step 4:
Cut 4 pieces of the netting, 12-14 inches long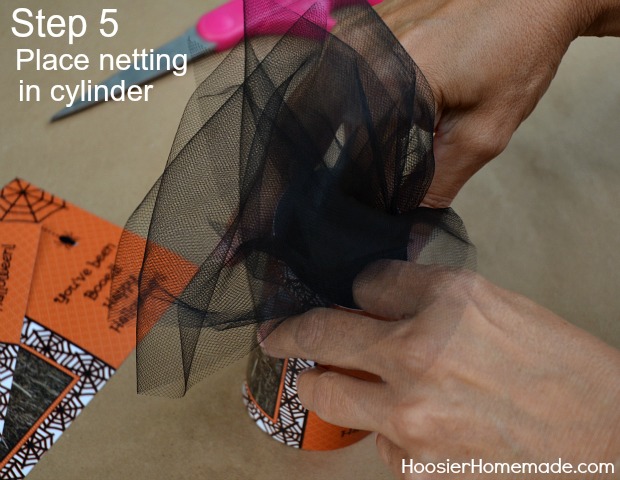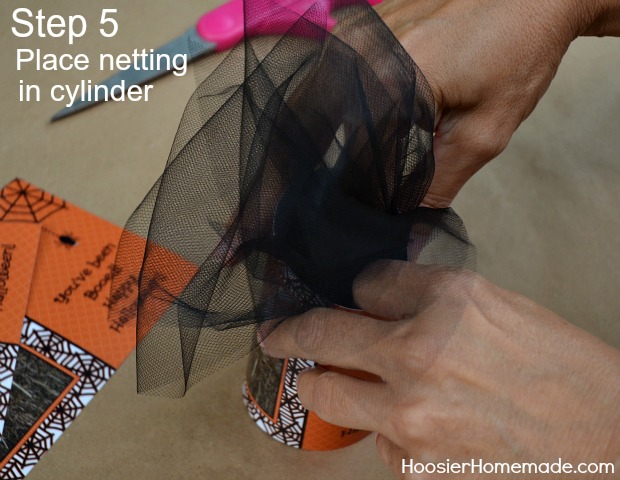 Step 5:
Place netting into cylinder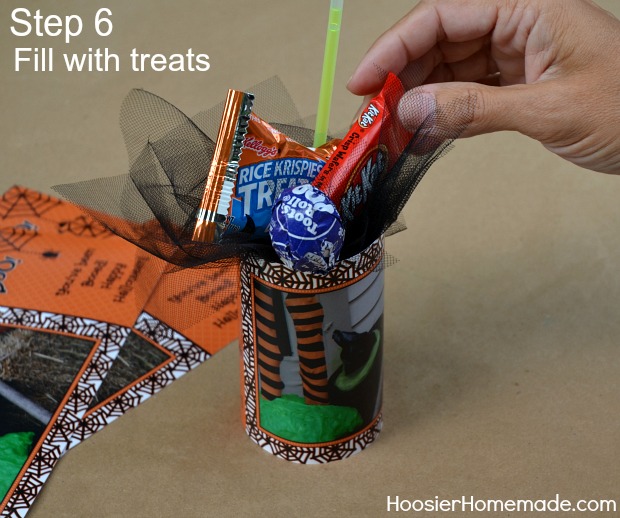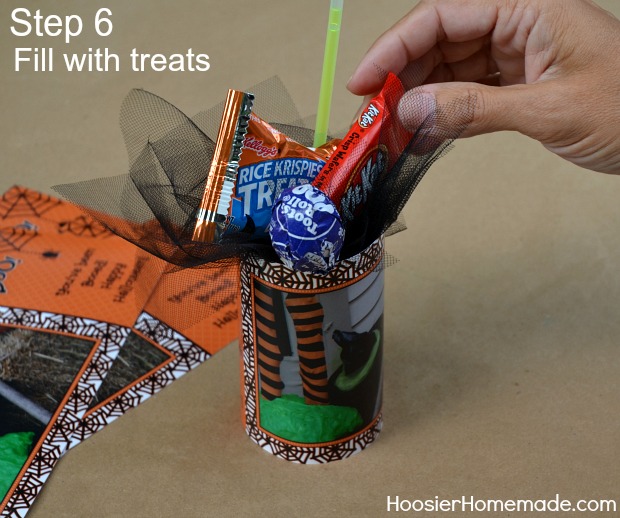 Step 6:
Add treats
We used Rice Krispie treats, a mini candy bar, a lollipop and a glow-in-the-dark bracelet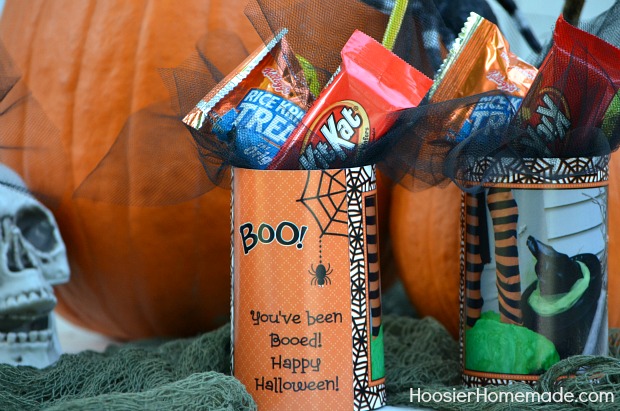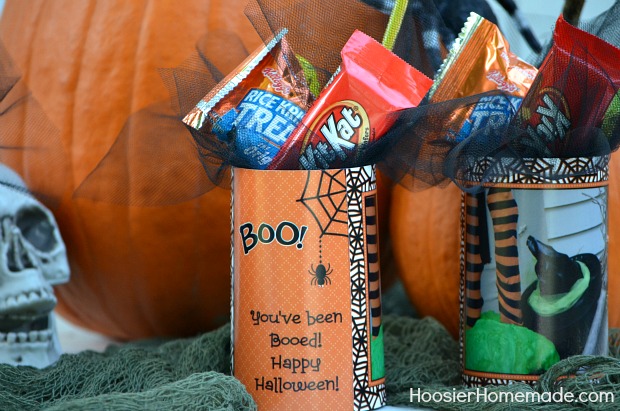 These Halloween Treats can be created on a small budget and would also make a cute classroom treat!