Simple DIY Christmas Gift: Homemade Holiday Inspiration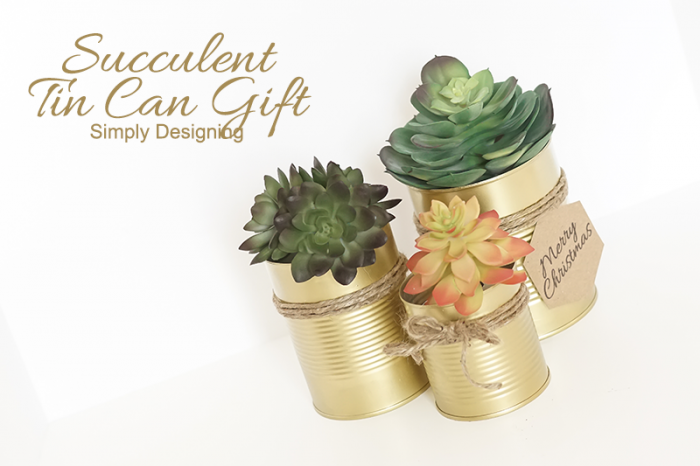 Creating simple, DIY Christmas gifts is so fun! Creating one that is simple, fun and budget-friendly is even better. This Succulent Tin Can Gift could be a great gift to give out to family and friends. You could personalize the paint on the cans to match the decor of their house so they could be displayed all year round.
100 Days of Homemade Holiday Inspiration continues with Day 78! Each day we are inspiring you with  recipes, decorating ideas, crafts, homemade gift ideas and much more!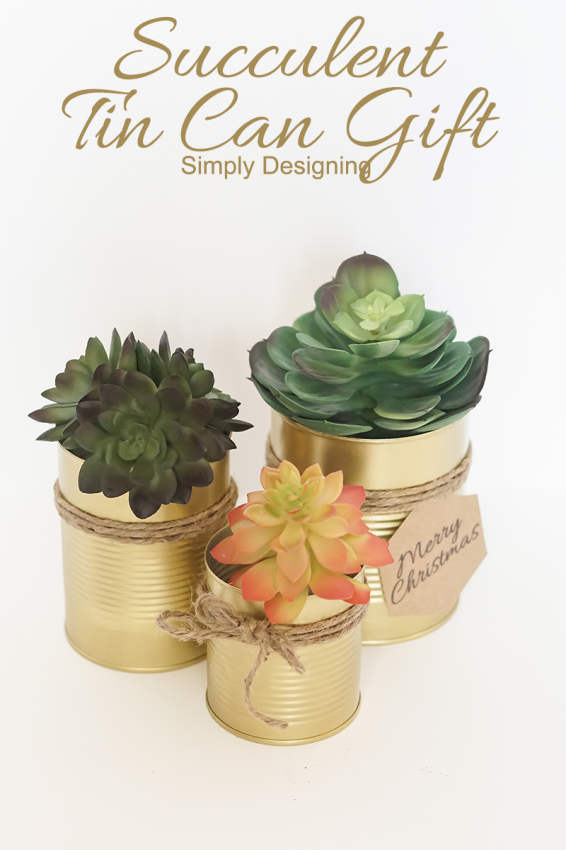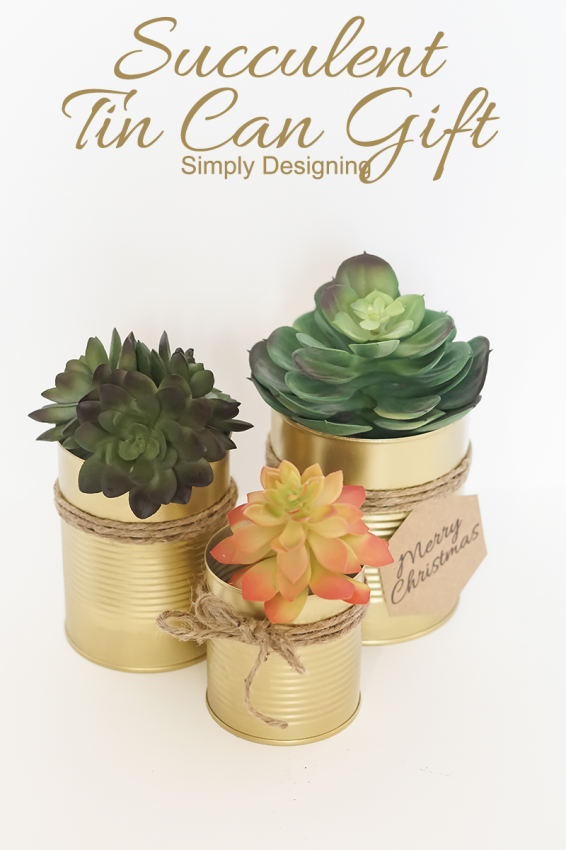 I like to imagine new ways to take crafts and make them personal. Another great idea for a holiday gift is to use a large can, like the size you can get when you buy in bulk (If you know someone in the industry, ask at a restaurant for their large cans. They might save a couple for you.). You could find a small evergreen tree to put inside of it. Tie a red ribbon around it and it would be great the the holidays!
Thanks to Ashley from Simple Designing for sharing this fun Christmas gift idea with us for our 100 Days of Homemade Holiday Inspiration!
Find the instructions by clicking the link below…