The holidays are always a time of great joy and fun but before those things can happen there is the stress and hustle of preparing for them. I will admit to putting off holiday decorating a time or two because I have just been too busy with shopping, cooking, and celebrating with friends. These simple decorating ideas can be created in minutes and will help you prepare your home without causing more stress.
100 Days of Homemade Holiday Inspiration continues with Day 96! Each day we are inspiring you with  recipes, decorating ideas, crafts, homemade gift ideas and much more!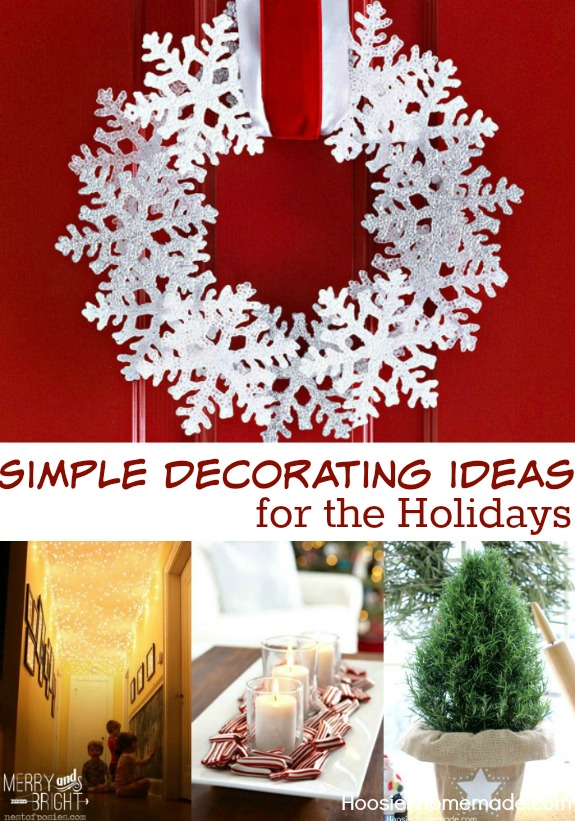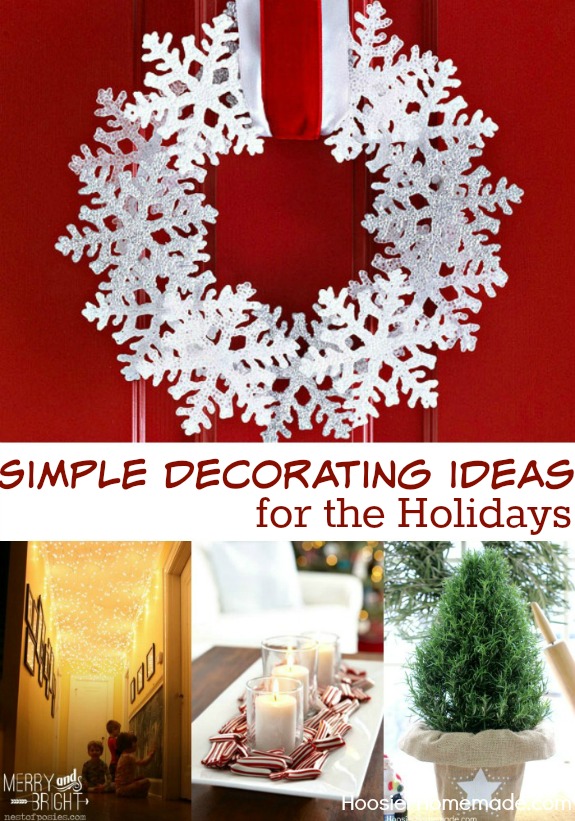 These are all great ideas but I love the white lights on the ceiling the most. I think those would be great year round just because I love the look of white lights! They would also be fun to do in a kids' room! Don't you think?
Find all of the simple decorating ideas by clicking the link below…