Growing your own food can sometimes seem overwhelming! What seeds should you buy? What kind of soil do you need? How much time will it take? We have had several gardens over the years, and my Dad always planted a huge garden. They are work…but all the time and effort is all worth knowing that you can teach your children about nature and how it helps us provide our needs.
Seeds of Change is the country's oldest organic seed provider and offers one of the industry's largest selections of 100% Certified Organic vegetable, flower and herb seeds.
We recently received a Seeds of Change Herb Starter Kit and some seeds to try. Look for the Herb Starter Kits as well as Tomato Garden Starter Kits and Eco-friendly Kids Garden Starter Kits that help parents teach their kids where food comes from and how it is grown; available in Pumpkin, Watermelon, Carrots and Lettuce Kids Garden Starter Kit at your local Walmart.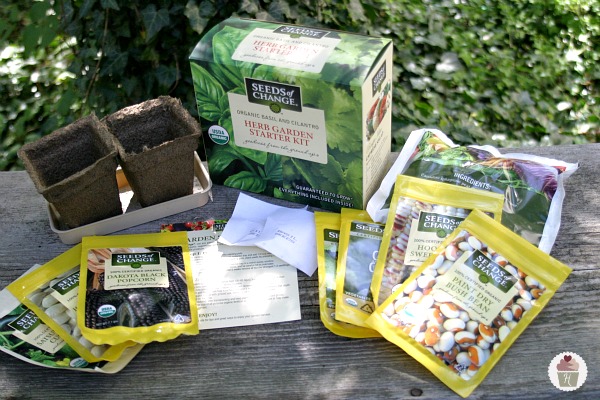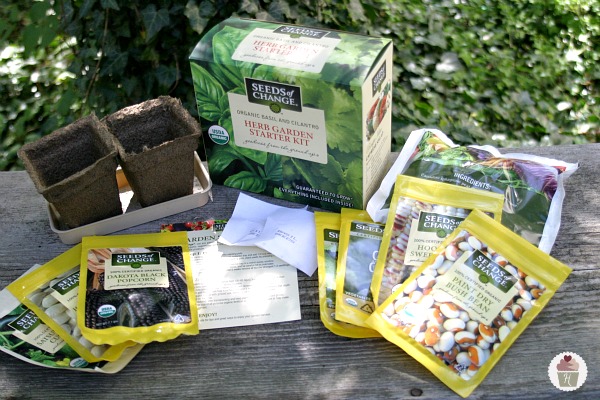 The Starter Kits come with everything you need…2 biodegradable planting pots, Seeds, Organic potting mix, Recyclable windowsill protector tray and grow guide. Seeds of Change also has a large selection of 100% Certified Organic vegetable, flower, and herb seeds sourced from a trusted network of organic farmers who share their commitment to sustainable agriculture.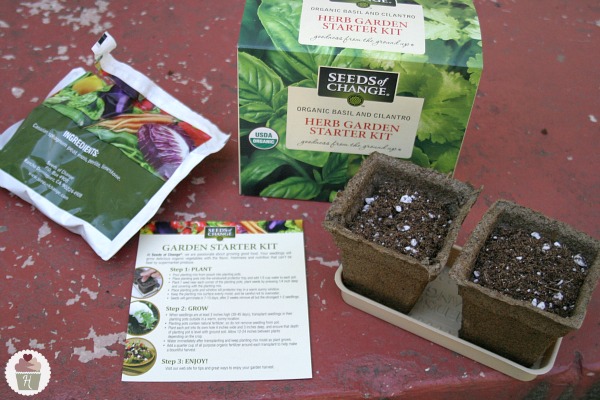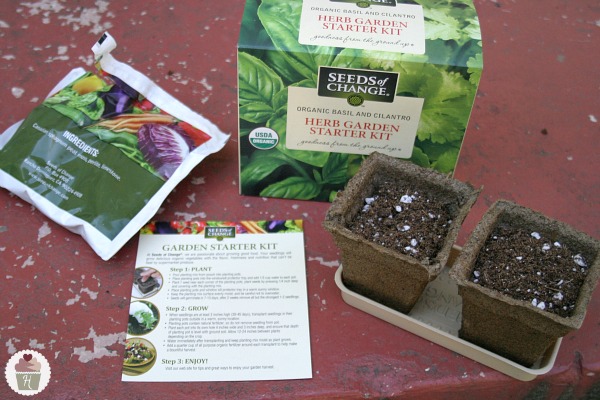 With the easy 1-2-3 grow guide to read, we got to work…filled the planting pots part of the way with the Organic potting mix…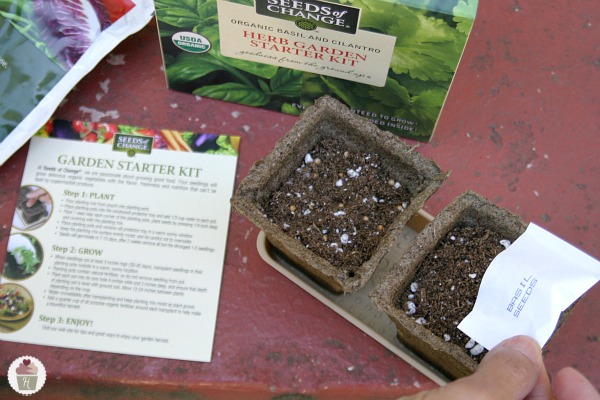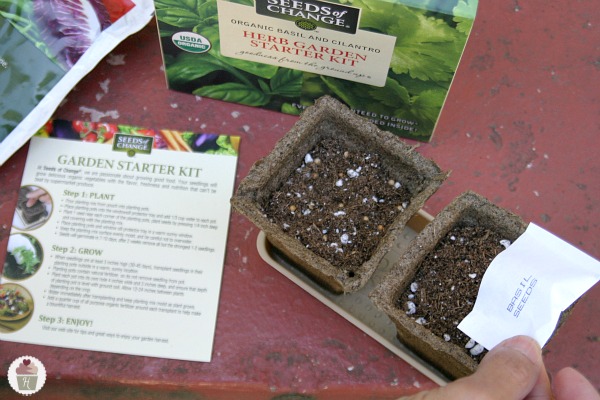 Added the seeds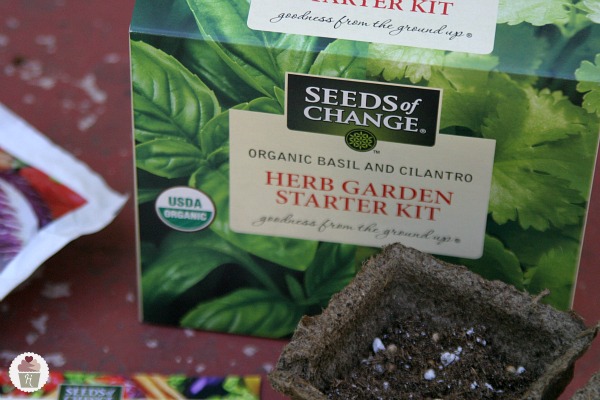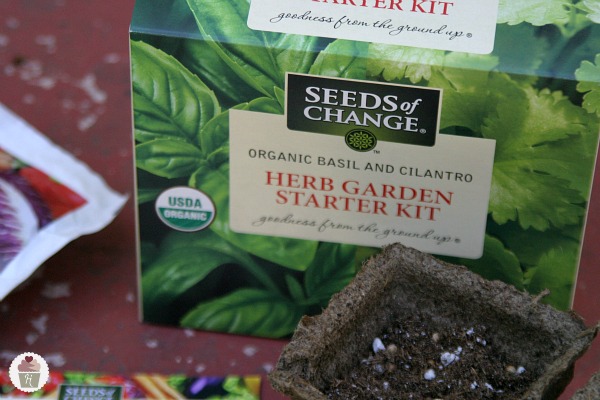 Pushed the seeds in about 1/4 deep and covered with more potting mix. Watered and set them in my kitchen windowsill.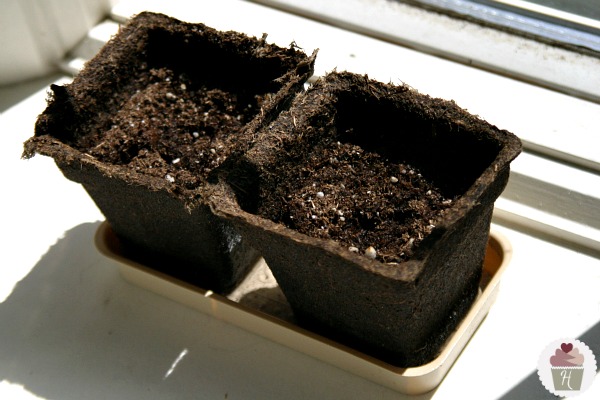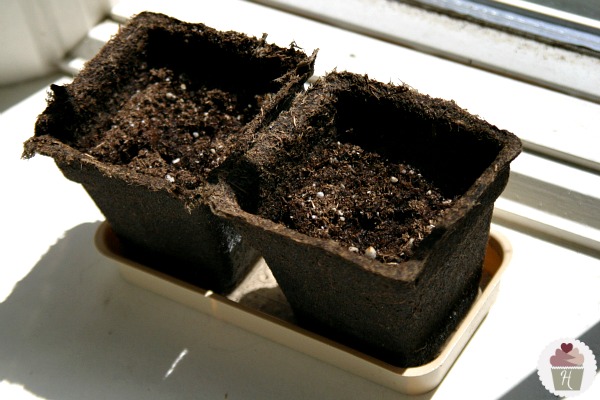 In 1989, Seeds of Change began with a simple mission: to preserve biodiversity and promote sustainable, organic agriculture. By cultivating and sharing an extensive range of organically grown vegetable, flower, herb and cover crop seeds, they have honored that mission for almost 25 years. Seeds of Change also donates 1% of their net sales to support and develop sustainable community based gardening programs.  In 2012, Seeds of Change will proudly announce the "Sowing Millions, Growing Minds" initiative where they will be awarding schools (grades K-8) nationwide 25 million organic seeds to support and encourage sowing and growing organic gardens.
The Sowing Millions, Growing Minds program will be announced on April 24th at the spring opening of the Edible Gardens at Lincoln Park Zoo in Chicago.  Stay tuned for lots of updates on this program, as we will be traveling to Chicago for this fun event at the Zoo, next week!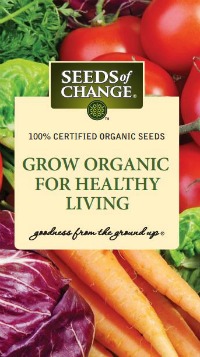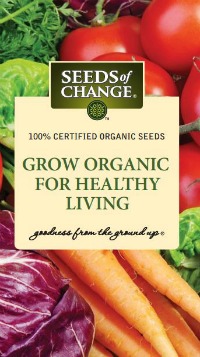 Learn more about Seeds of Change, follow them on Facebook and Twitter! And watch for the coupons in the March 30th. All You Magazine!
Follow along as we show you how to make a raised bed later this week and plant the other seeds.

Disclosure: This post is part of a campaign I am participating in with the Walmart Moms. Walmart has provided me with compensation and product for this post. My participation is voluntary and opinions, as always are my own.