Easy Spring Craft: Flower Wreath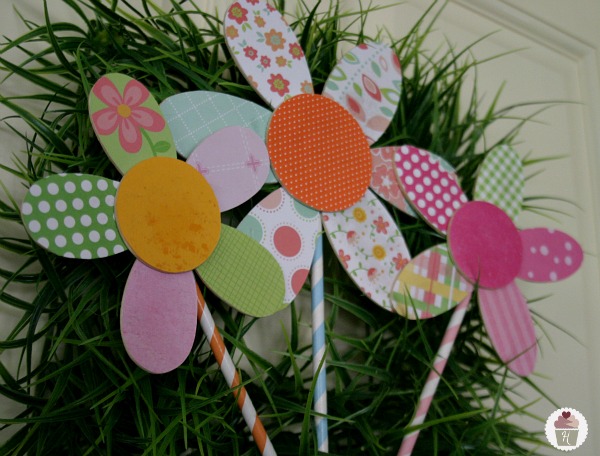 Happy Monday my friends! Did you enjoy your Easter? It came and went so fast…didn't it? Even though the holidays are over for a little while, we still have lots of yummy Spring recipes, decorating and DIY projects to share with you. This Spring Flower Wreath adds a nice splash of Spring color to your home and a little whimsy too! I bet your Mom or Grandma would love this for Mother's Day, too!
After making the St. Patrick's Day Door Hanging and the Spring letters, Doug and I have become a little addicted to this easy method using wood and scrapbook paper. It takes very little time, the outcome is beautiful and the options are endless.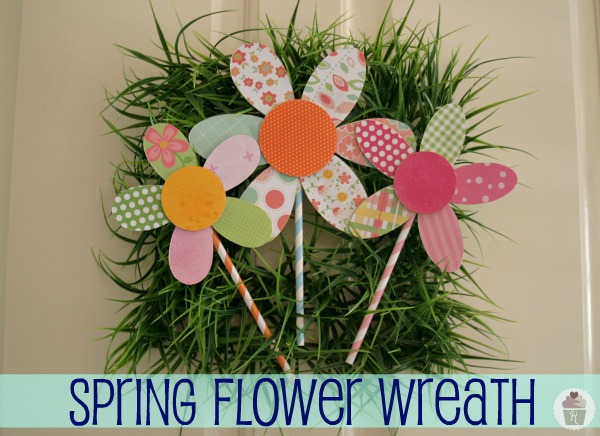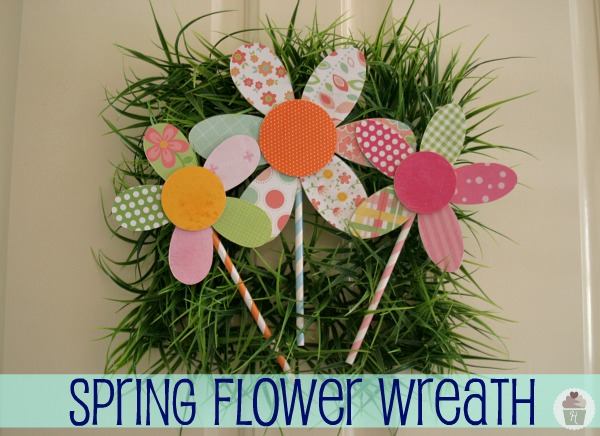 Isn't it darling? We hung it on the kitchen door, it makes me smile every time I pass by. The "wreath" is a square piece of plastic grass that I had on the coffee table. And the flowers are made with wood, scrapbook paper and straws for the stems.
My original thought was to make the flowers to hang on a garland, but after we started putting them together, they seemed to work better on the grass… like they are blooming in your yard.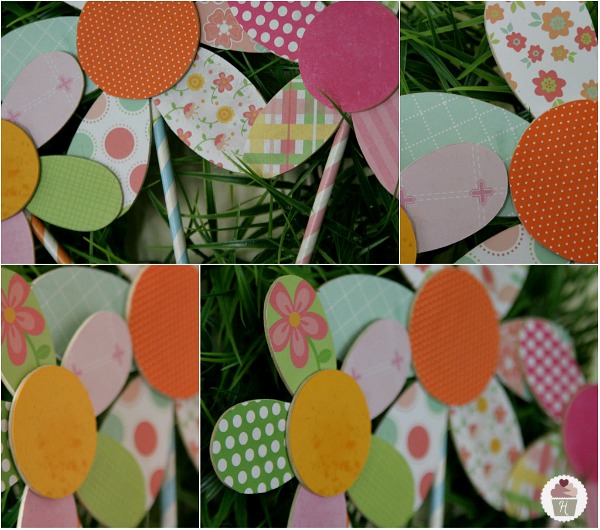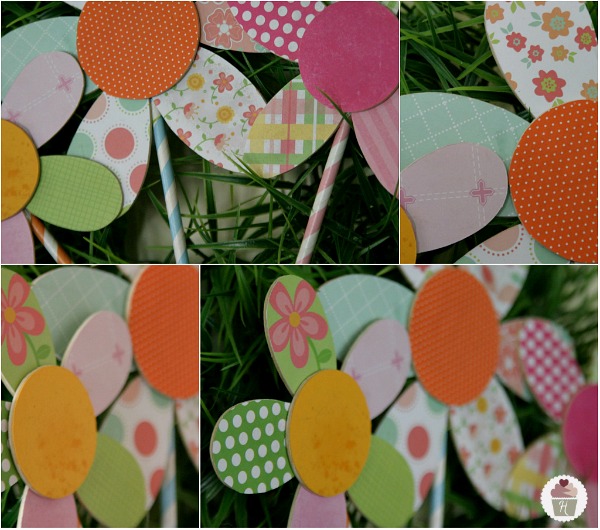 How to make a Spring Flower Wreath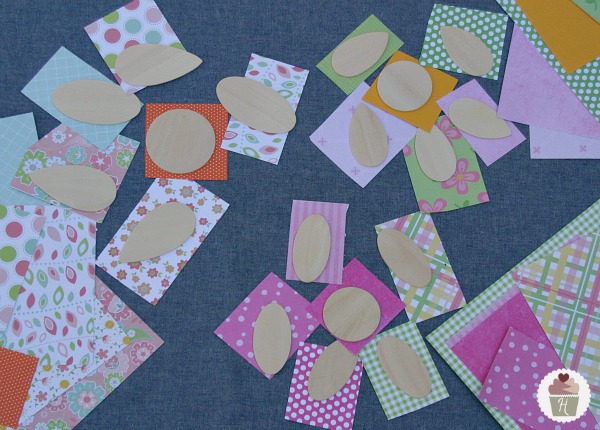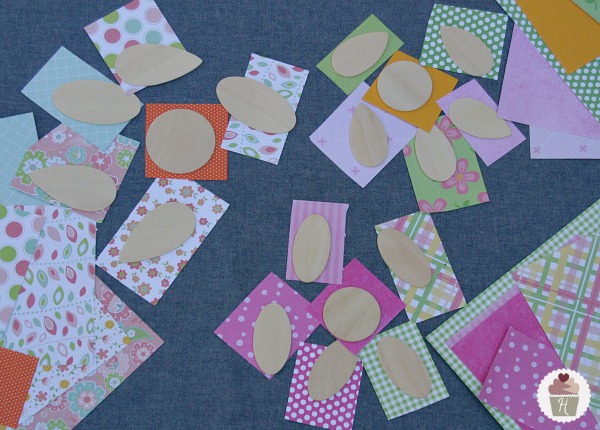 Supplies:
Wood pieces – you can find them in the craft department, these came in a package with all different sizes and shapes
Scrapbook paper
Spray Adhesive – we use Elmer's
X-acto knife or sharp scissors
Hot glue gun or strong glue
Straws for the stems
Wreath – any shape with work or you can even put them in a vase
Directions:
Lay out paper and choose coordinating colors for the flowers
Adhere paper to wood with spray adhesive, let dry a few hours or overnight
Using the X-acto knife and working on a cutting mat, trim around the wood, cutting away the paper
Place the petals together, add hot glue to the center and place on top of petals
Attach straw for the stem with hot glue
Attach to wreath with hot glue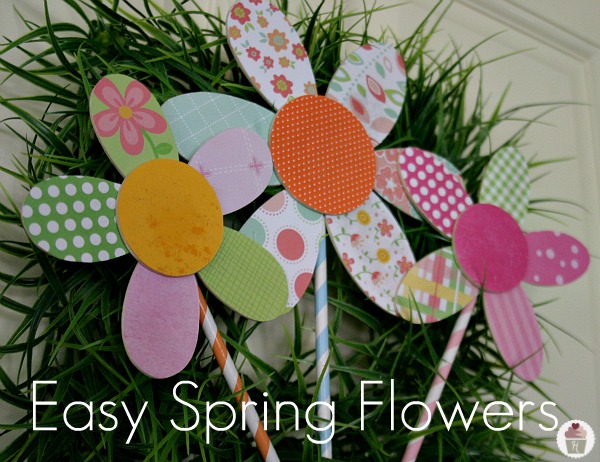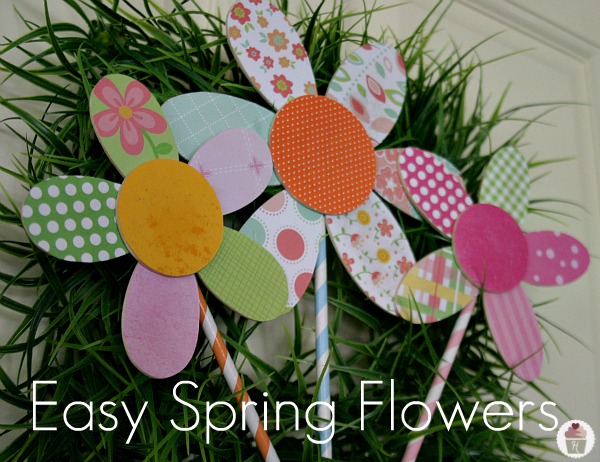 What are you crafting for Spring?
Linking to…Tip Me Tuesday, Transformation Thursday, Show & Tell Friday, Weekend Wrap Up Party, Saturday Night Special, Saturday Sevens, Sundae Scoop