Rustic Log Cabin Gingerbread House: Holiday Inspiration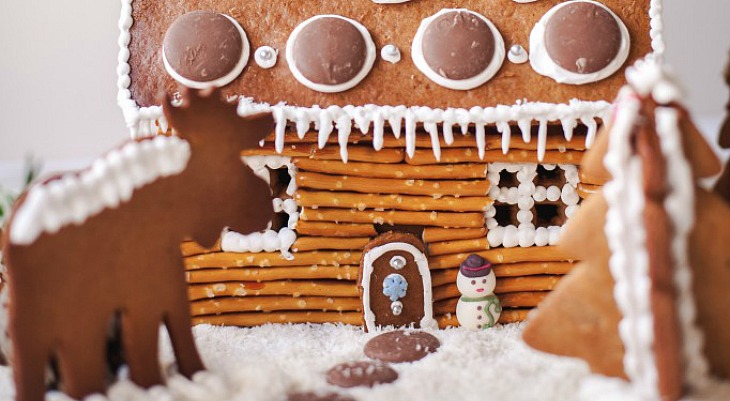 I have seen a few gingerbread houses in my day, but nothing has ever quite been like this Rustic Log Cabin Gingerbread House. If you have made gingerbread houses a family tradition, you will probably want to build this one because it's simply amazing. I can't get over the detail in the gingerbread house.
100 Days of Homemade Holiday Inspiration continues with Day 60! Each day we are inspiring you with  recipes, decorating ideas, crafts, homemade gift ideas and much more!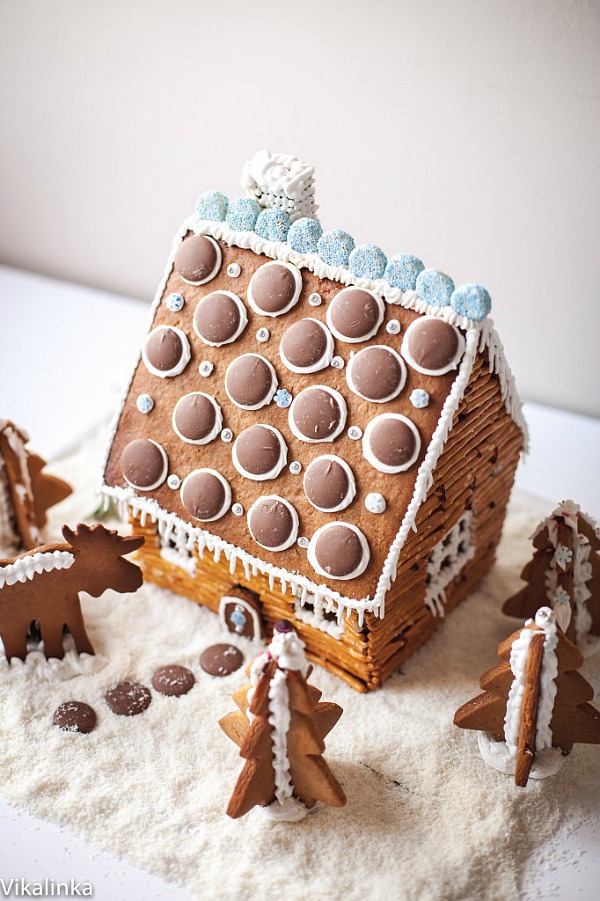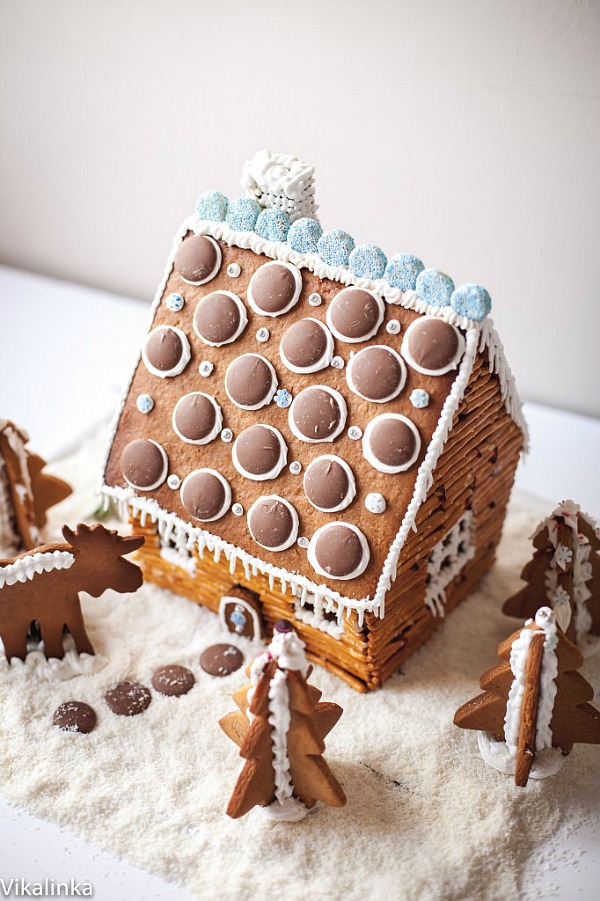 I guess with this gingerbread house you can finally say goodbye to the kits. She walks you through each step. The tools she uses are also quite practical, you might have some of them in your kitchen already. I'd say if there was ever a gingerbread building contest going on, she'd probably win that one. However, I encourage you to try your hand at building this Rustic Log Cabin Gingerbread Home. It's pretty amazing and I'm sure your family and friends would love it. You could probably change it up a little bit too, make it even more detailed or less detailed, either way this post gives you all the inspiration you need to get started. This kind of stuff makes me LOVE the holidays!
Find this Rustic Log Cabin Gingerbread House from Vikalinka by clicking the link below…
Sign up to receive a daily email full of Holiday Inspiration