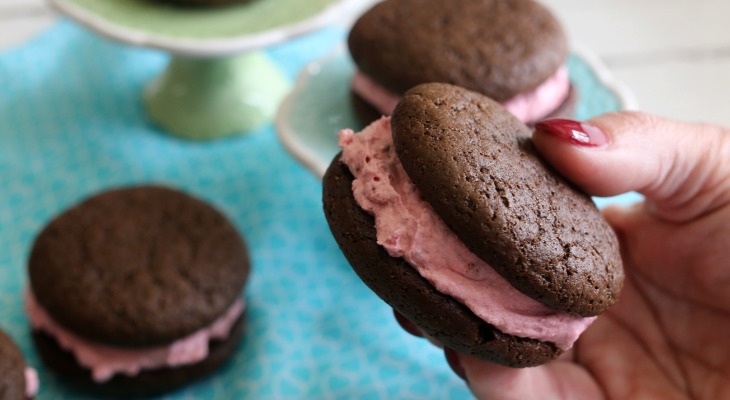 Save room for this delicious sweet treat with fluffy raspberry filling sandwiched between two chocolate cookies. These Raspberry Whoopie Pies are the perfect Spring treat!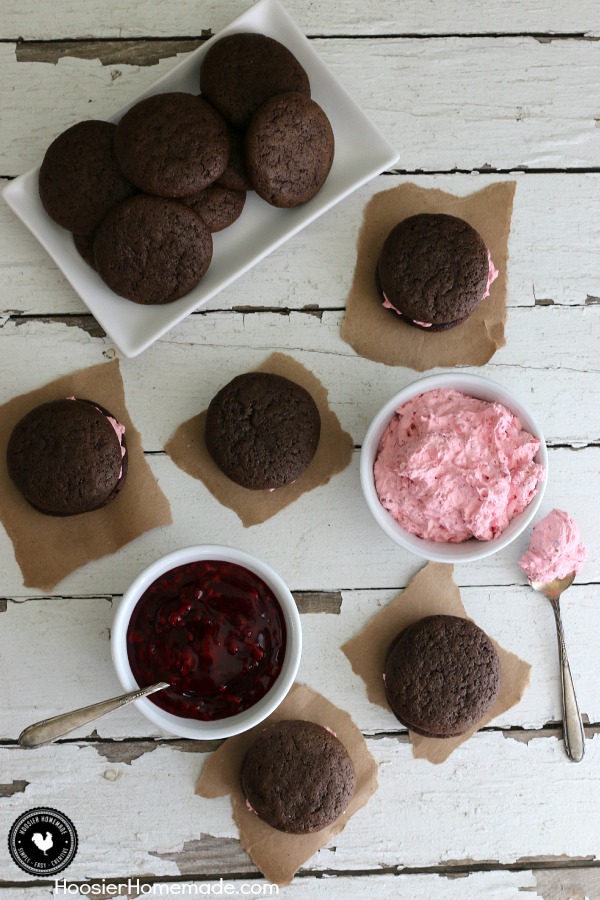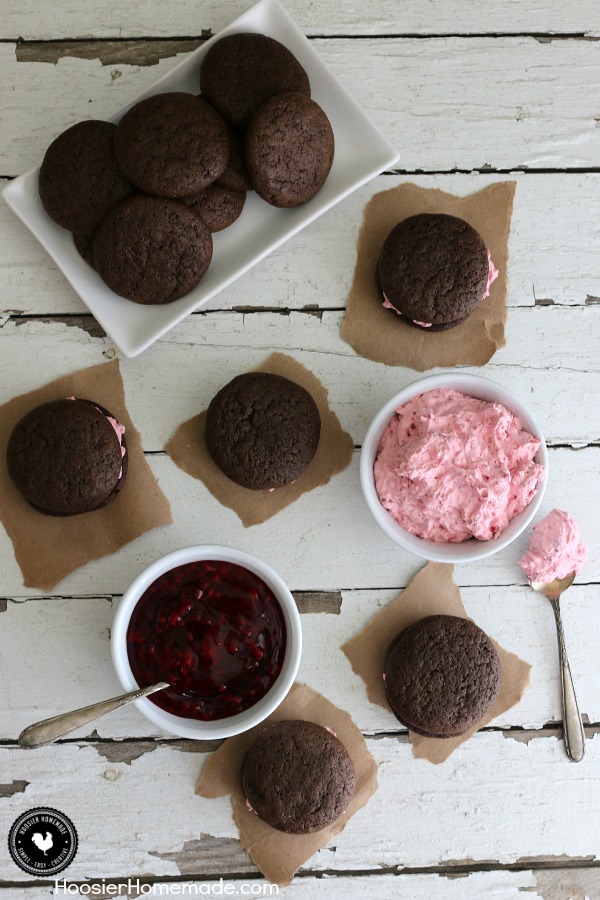 Spring is so close we can taste it! The weather is getting warmer, the snow is melted, and visions of Spring treats are floating around in my head! I absolutely love to bake any time of year, but there is something about the Spring flavors with lemon, lime, strawberry or raspberry that I just love.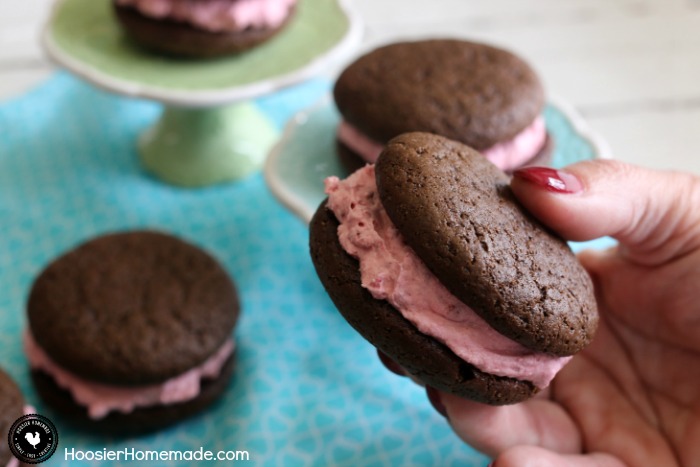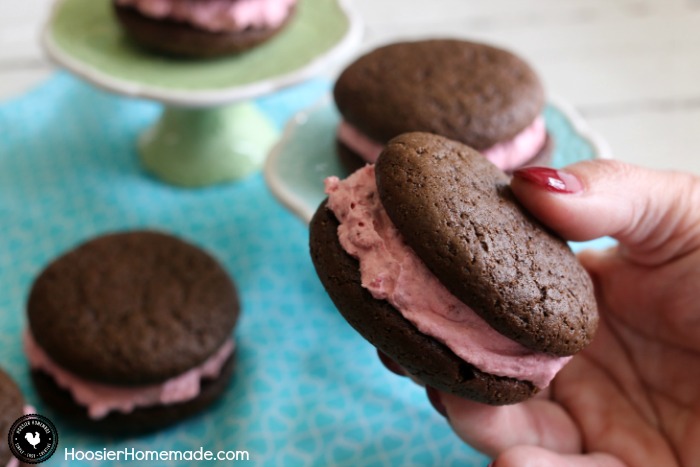 These Raspberry Whoopie Pies are perfect for the Easter holiday and all your Spring special occasions. They are easy enough to make for a weeknight dinner. Wouldn't your family be excited to have these for dessert?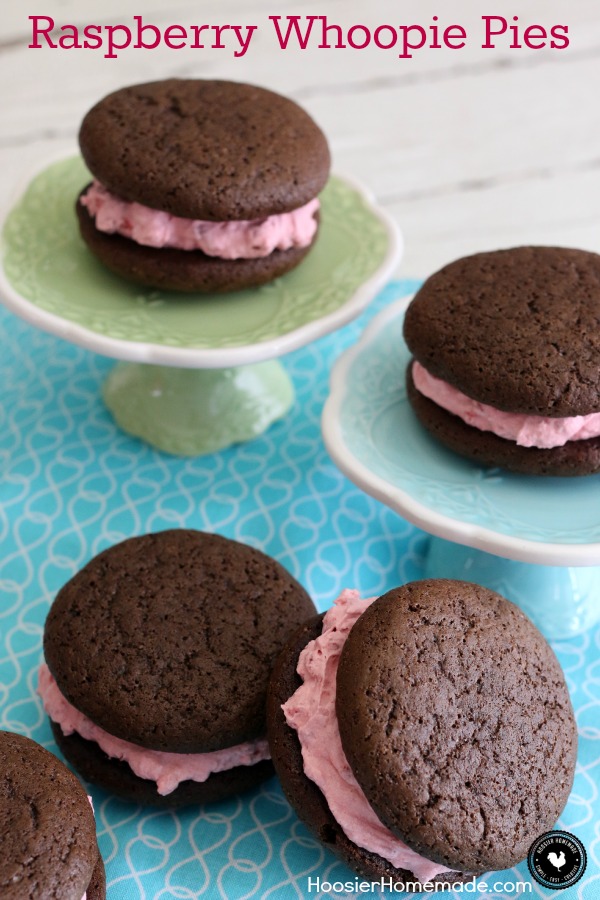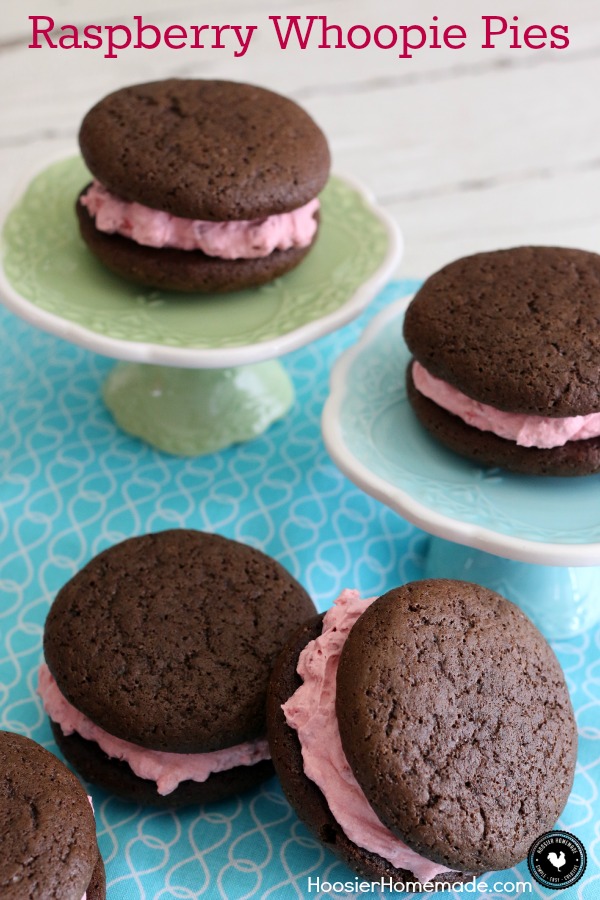 If you've never had a whoopie pie, you are in for a real treat! These Raspberry Whoopie Pie have a delicious sweet, fluffy filling sandwiched between two moist chocolate cookies. The cookies are made from scratch, but they are go together in a snap. You just need to allow them to chill in the refrigerator for several hours or overnight.
The filling has just two ingredients – whipped topping and Lucky Leaf Red Raspberry Filling. It doesn't get any easier than that – and oh so delicious too!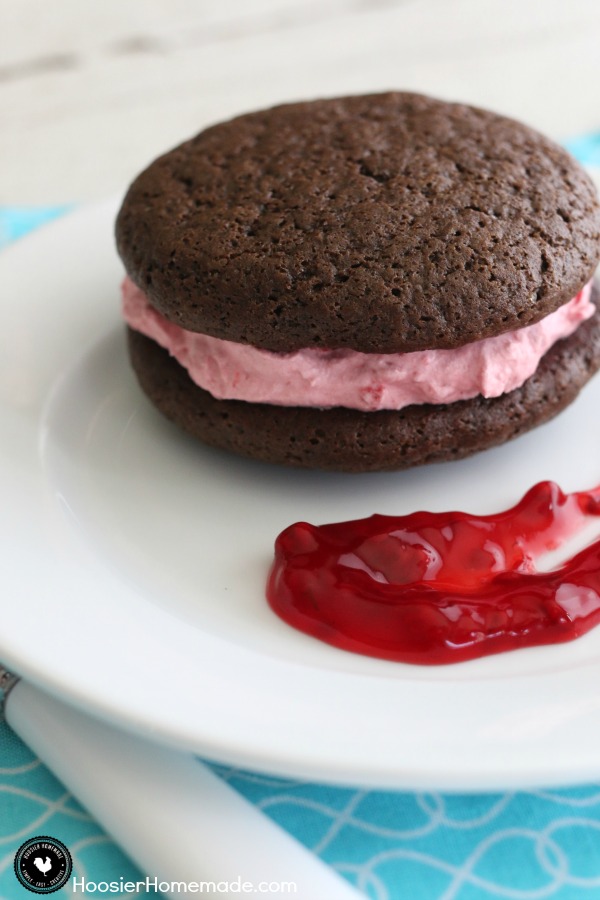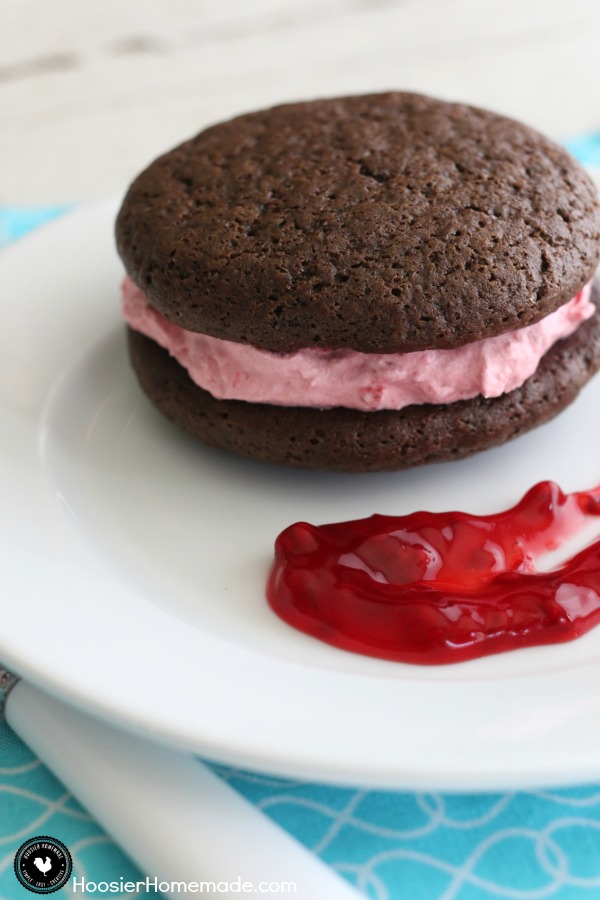 You all know I love to keep the baking simple, easy and creative, not only for myself but for you also. By using Lucky Leaf Pie Filling, we can create simple yet impressive desserts for our family and friends. One of my favorite Spring time desserts are these Lemon Strawberry Tartlets.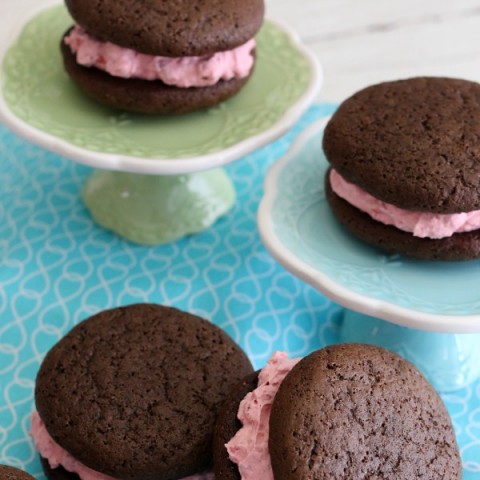 Raspberry Whoopie Pies
Fluffy Raspberry filling sandwiched between two chocolate cookies.
Ingredients
Chocolate Cookies
1 cup sugar, granulated
6 tablespoons oil, vegetable or canola
2 eggs, room temp
2 cups flour, all-purpose
1/2 cup unsweetened baking cocoa
1 teaspoon baking soda
1 teaspoon baking powder
1/2 teaspoons salt
4 tablespoons milk
Raspberry Filling
1 (8 oz) container Cool Whip whipped topping
1 cup Lucky Leaf Raspberry Filling
Instructions
Chocolate Cookies
In a large bowl, combine sugar and oil, beat until crumbly
Add eggs and milk
Sift together dry ingredients - flour, cocoa, baking soda, baking powder and salt
Gradually add to wet ingredients, beating well to combine
Place dough in smaller bowl, cover with plastic wrap and place in refrigerator several hours or overnight until cold
Preheat oven to 350 degrees and line cookie sheets with parchment paper or spray with non-stick cooking spray
Divide dough by using a cookie dough scoop or teaspoon. Roll each into a ball.
Note - this dough is sticky, you will need to wash your hands several times during the process
Gently press down on each ball to flatten slightly
Bake at 350 degrees for 7-10 minutes or until cookie are firm yet soft to the touch
Remove and cool completely
Filling
In a medium bowl, combine ingredients until well combine
Assembly
Spoon filling onto the bottom of 1 cookie and top with another
Store leftovers in refrigerator
For more recipes, visit Lucky Leaf, follow them on Facebook, Pinterest or Twitter.