Printable Christmas Bingo – Holiday Inspiration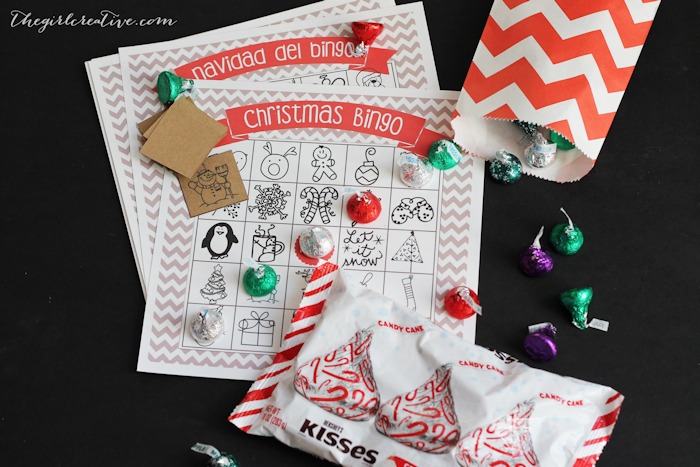 The holiday season seems to go by so fast these days! I love the idea of sitting down and playing Christmas Bingo with the kids! This printable is perfect for your own family or to give to friends!
Welcome to Day 82 of the 100 Days of Homemade Holiday Inspiration 2018! Each day we will be inspiring you with recipes, decorating ideas, crafts, homemade gift ideas and much more!

Sitting around the fire and the Christmas tree talking is one of my favorite parts of the holiday- but I know it gets a little bit more boring for the kiddos! Having a go to game (especially since it involves chocolate!) is such a fun way to keep them interested.
This printable includes English and Spanish boards, plus calling cards! Print them out for your family or laminate them and wrap them up for a fun gift for another family! Get ready for new Christmas memories!
Find Christmas Bingo at The Girl Creative by clicking the link below…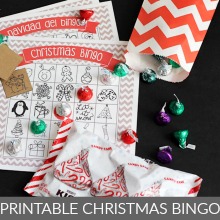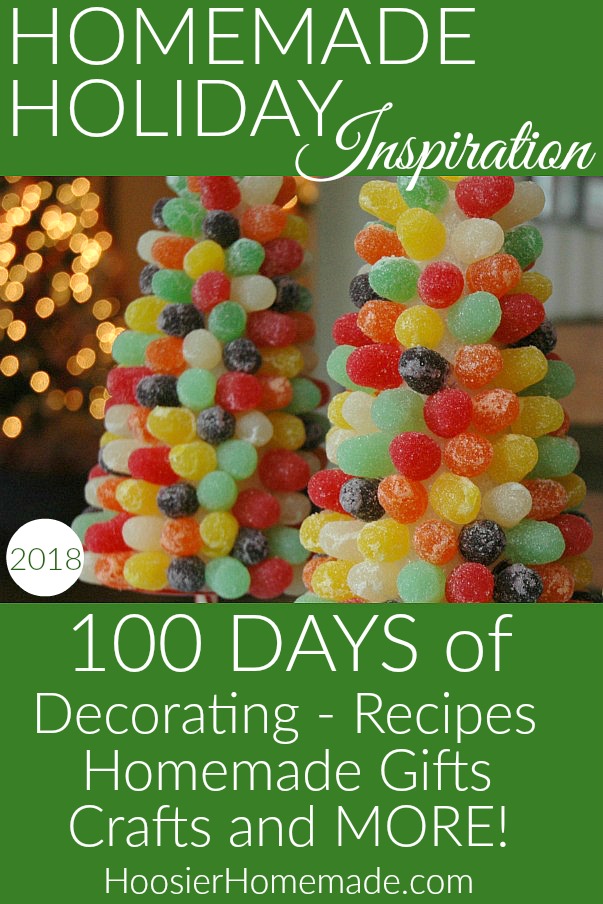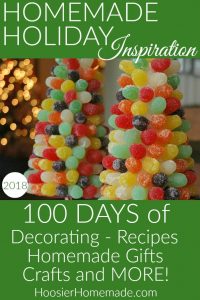 Please join us every day as we spread the Holiday spirit!
Sign up to receive a daily email full of Holiday Inspiration, beginning September 10, 2018
Click on the photos below to see more inspiration from the previous years