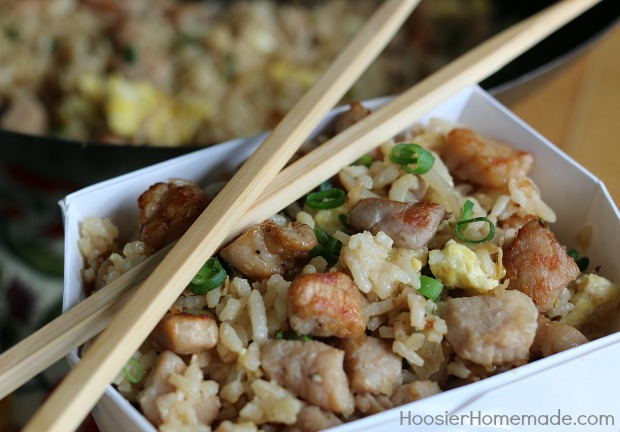 Skip take out and make this easy Pork Fried Rice at home! Ready in minutes and good for you too!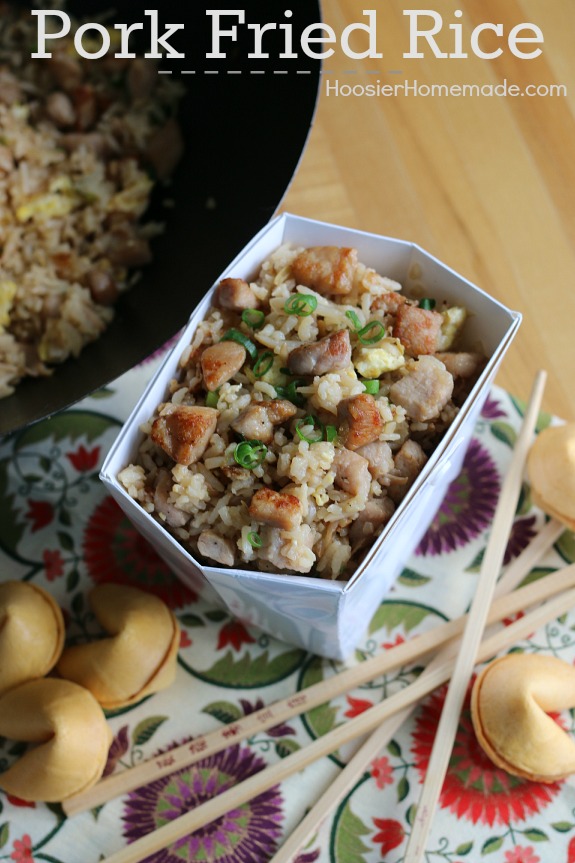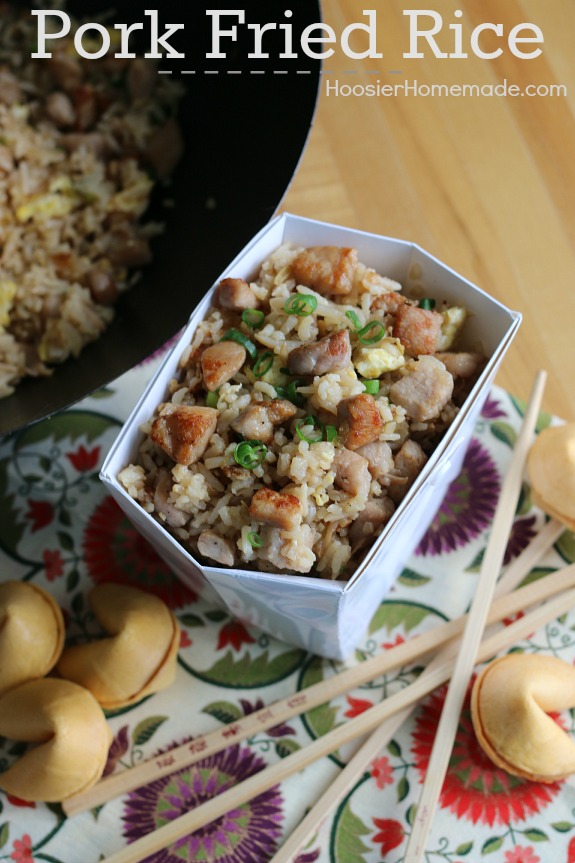 This time of year has always been a busy one in our house. I have a feeling that I'm not the only one that finds the beginning of Spring hectic, either. With active children in the home, March often brought the beginning of new activities.
There would be baseball practice, track practice, and other sports activities that only happened in the Spring. We would find ourselves going to more activities at the school, like band concerts, plays and other events that showed off their hard work throughout the year.
It wasn't just the kids, either. I seemed to be busier too with the start of my garden, cleaning up the yard from the winter, spring cleaning, planning for the summer and much more. The months of March to May became a fun but hectic time.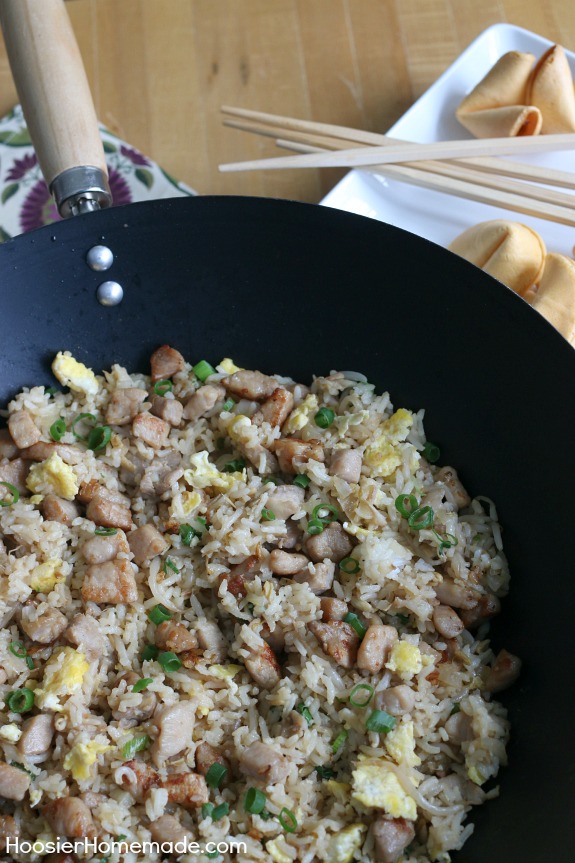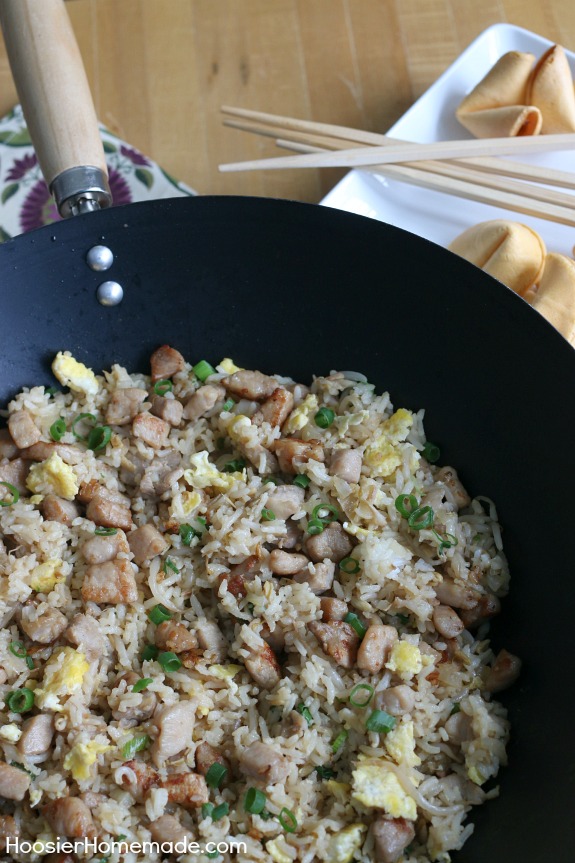 When we are running from one practice to another or fitting errands in between events and meetings, we would be tempted to hit a fast food restaurant for dinner or order in a pizza. Careful planning of dinner was always essential to make sure that we avoided those trips to a drive thru. Sometimes even the best planning would fall through and I found it was good to always have something on hand to make for dinner that would be on the table in less than 30 minutes.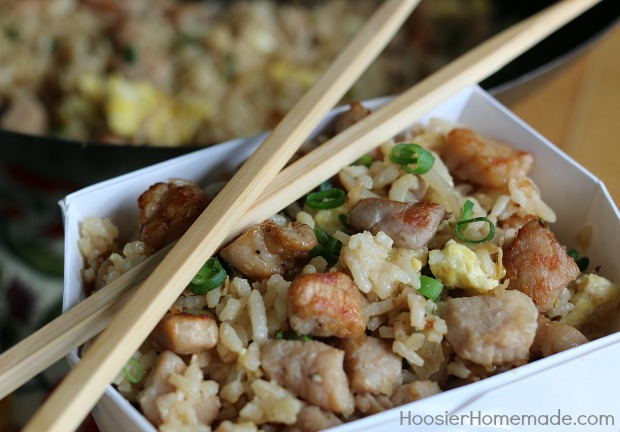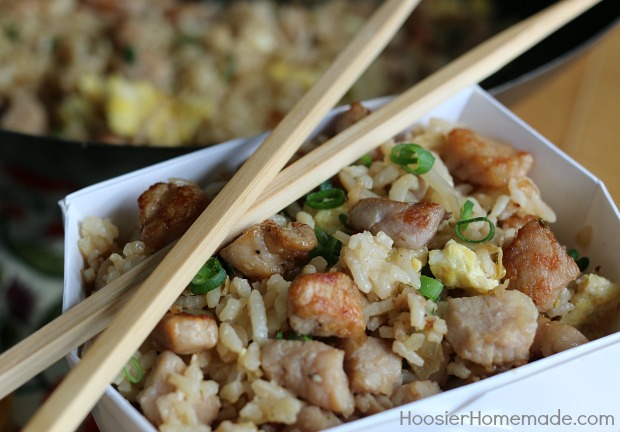 One of our go-to meals has always been Pork Fried Rice and by using instant rice, it could be on the table even quicker.
There is a new product on the shelves here in the US that helps preparing Pork Fried Rice and other recipes containing rice, so easy. Veetee has been sold in the UK since 1987 is one of the biggest rice producers there. They are now being sold here at Walmart (and other stores soon).
Our youngest son Casey loves rice, he will often eat it as an after school snack. The packages of Veetee rice are ready in just 2 minutes in the microwave, making them not only a quick and easy side dish and after-school snack but also delicious!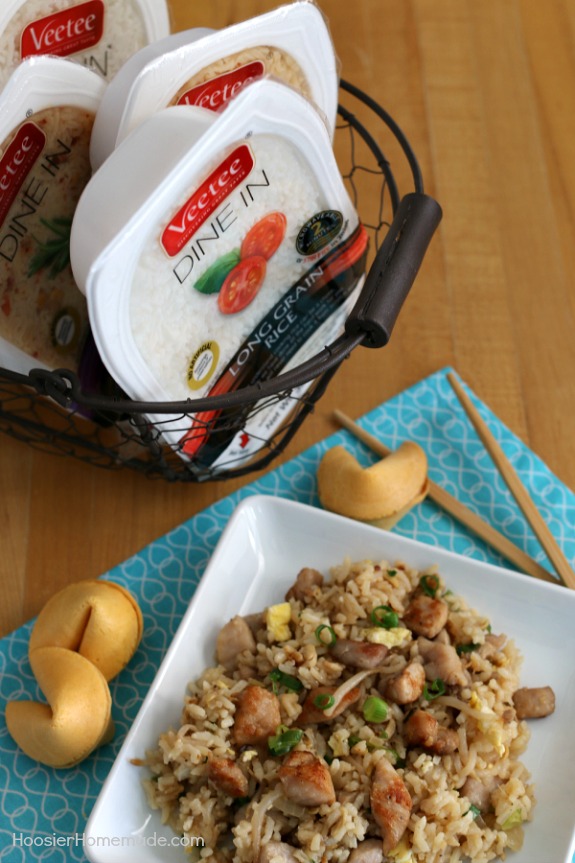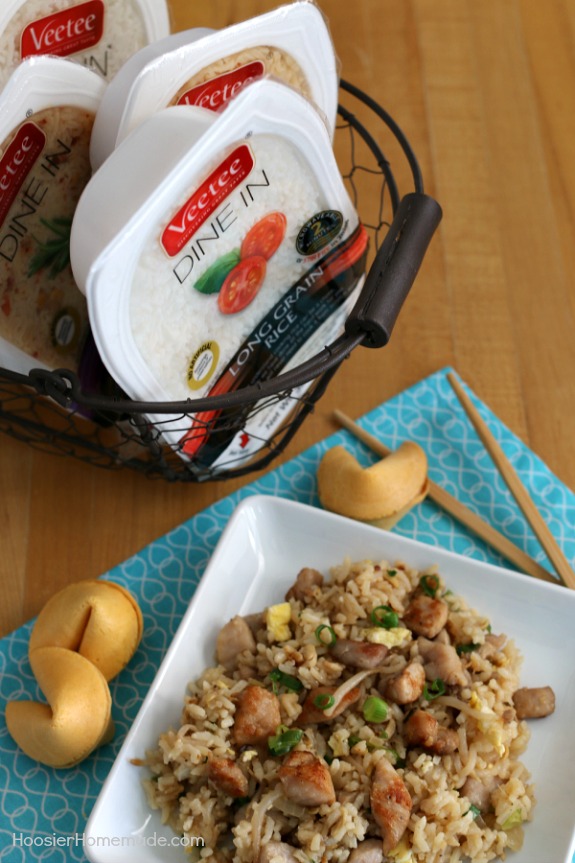 March is not only a busy time for most of us moms, it is also National Nutrition Month. It is important to make sure our nutrition is as balanced as possible for our families. There's definitely time for indulgences but keeping dinner as healthy as possible is always important. When we make Pork Fried Rice or another meal similar to it, we like to pair it with a salad to make sure we are getting a good serving of vegetables.
A busy schedule doesn't have to mean less meals at home or poor nutrition due to a diet full of restaurant meals. A great homemade meal can be made at home in under 30 minutes. That's something even the busiest of moms can make happen. Veetee is a good option for when we want a quick, filling meal that everyone will eat.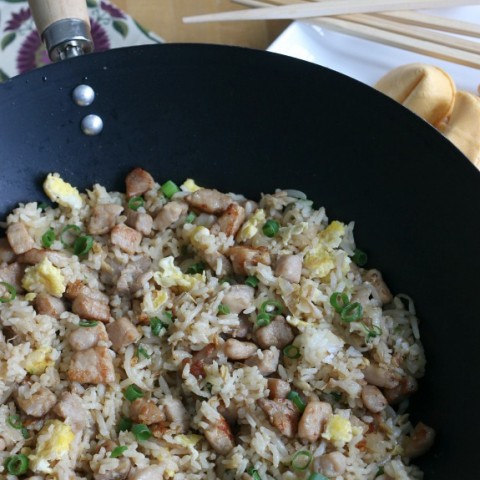 Pork Fried Rice
Skip take out and make your own Pork Fried Rice at home! It's simple, easy and delicious!
Ingredients
1-2 tablespoons Oil
3 tablespoons Soy Sauce, divided
1 teaspoon fresh ginger
1/2 teaspoon salt
1/4 teaspoon pepper
1 medium onion, diced
1 pound Pork, cut into small chunks (we used boneless pork chops)
2 packages (about 4 cups) Veetee Long Grain Rice
2 eggs, beaten and scrambled
1 can bean sprouts, drained
2 green onions, diced small
Instructions
In a small bowl or measuring cup, combine 1 tablespoon Soy Sauce, Ginger, Salt and Pepper
Cut pork into chunks, add to separate bowl and add 2 tablespoons Soy Sauce, toss to coat, set aside
Cook Veetee rice in microwave for 2 minutes for each package, add to a separate bowl and fluff with fork, set aside
Heat wok or skillet on medium high heat
Add onions and saute until translucent and tender
Add eggs to a small skillet and scramble, cook until almost done
Add pork and cook until browned
Add rice and mix well
Drain bean sprouts and add to pan, mix in
Add scrambled eggs, mix in
Add green onions, mix in
Add Soy Sauce, Ginger mixture
Mix thoroughly and heat through
Serve immediately, store leftovers in refigerator
For more recipes, visit Veetee website, follow them on Pinterest and Facebook.