The ultimate desk for the gaming enthusiast, this Gamers Computer Desk has a spot for everything.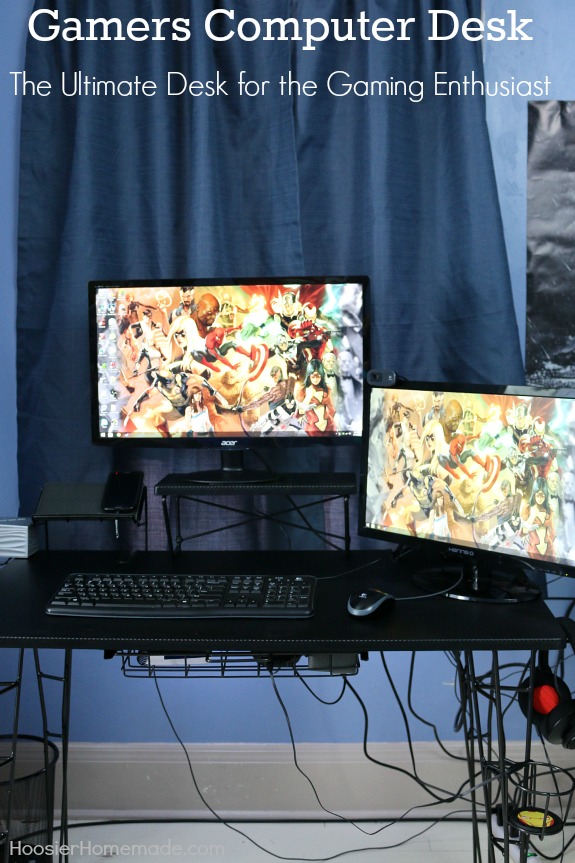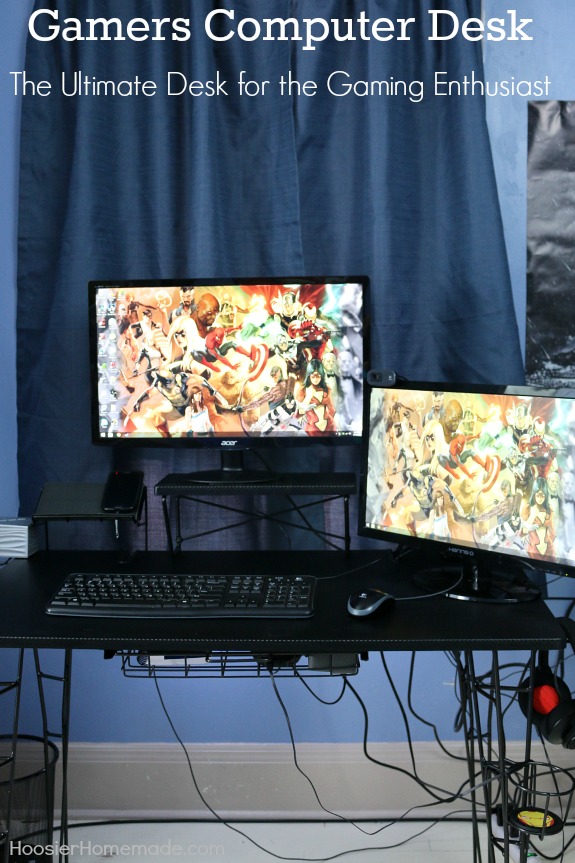 Most desks are simple; basically slabs of wood put together designed to hold stuff up. After all that's all they need to be to do their job. But what if they try to achieve above that job? That's what this desk aims to do. Our oldest son is a gamer. He has always loved video games and now he spends as much of his free time as possible playing PC video games. We recently upgraded his desk to one that made his video gaming fun and more organized too.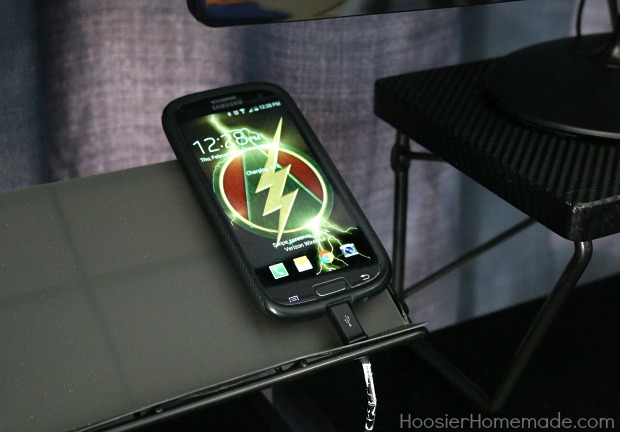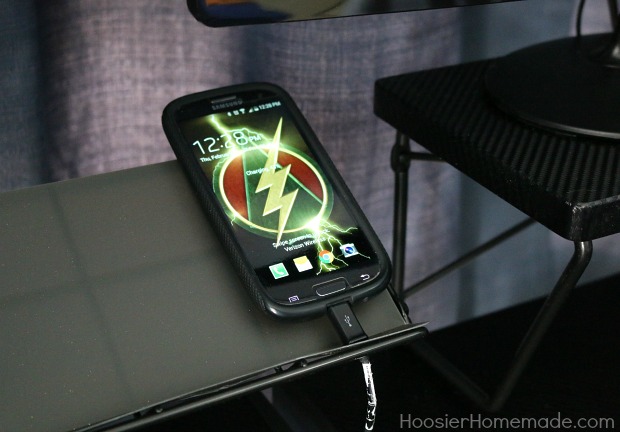 This Gamers Computer Desk was clearly designed for gamers, as shown by its multiple additions. The great part is that these additions are nice even for those of us who aren't so good with hand-eye coordination.
The first of the noticeable additions is the charging station: an elevated platform with notches to hold 3 cords makes for a perfect place to hold your phone or other small device while it regains its strength.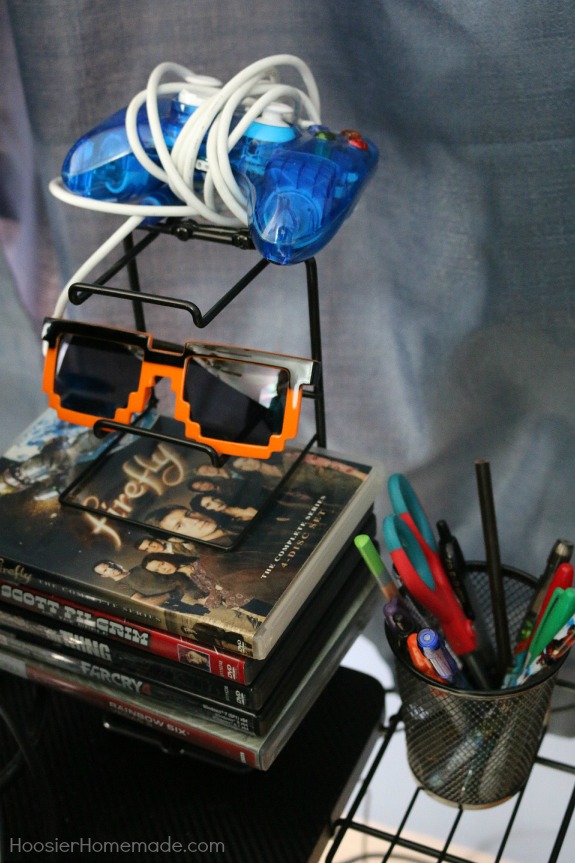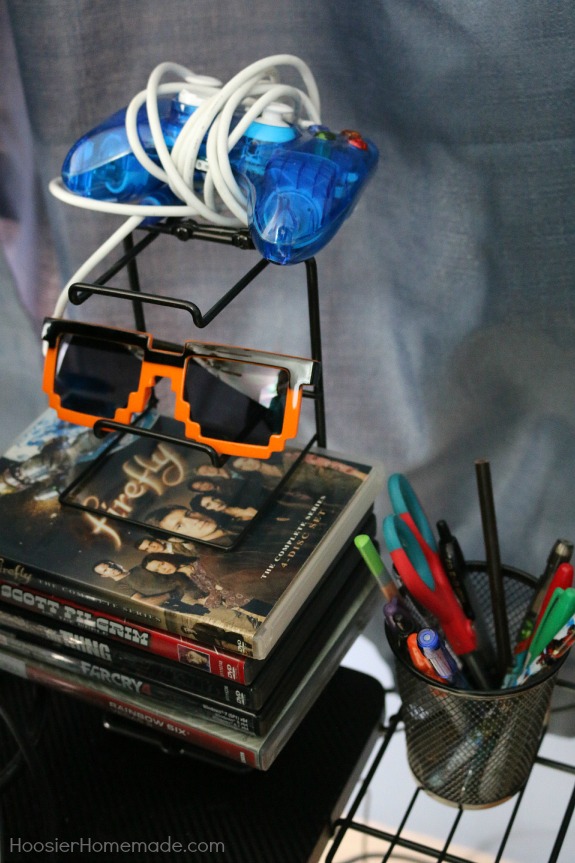 On the other side of the desk sits a small tower of wires made to hold DVDs and game controllers. A convenient addition indeed.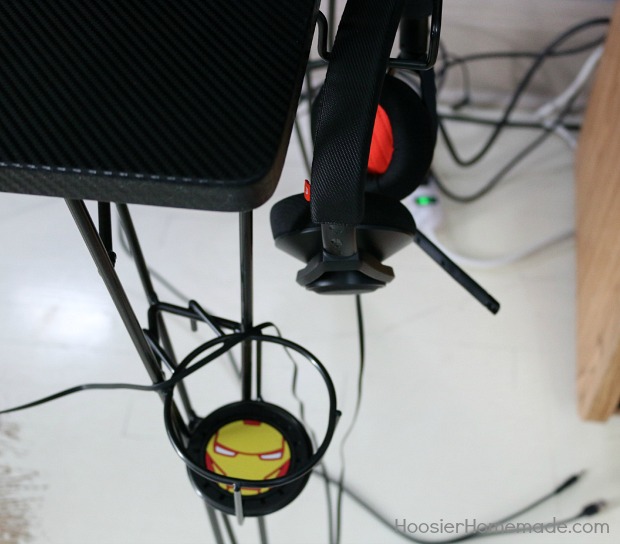 Near that is a hook to hold your headphones, which is quite handy. The next addition, and perhaps my favorite one, is a cupholder. With this you'll always have a drink within arm's reach, and thanks to the design you can even choose which arm will be reaching with since the holder can go on either leg of the desk.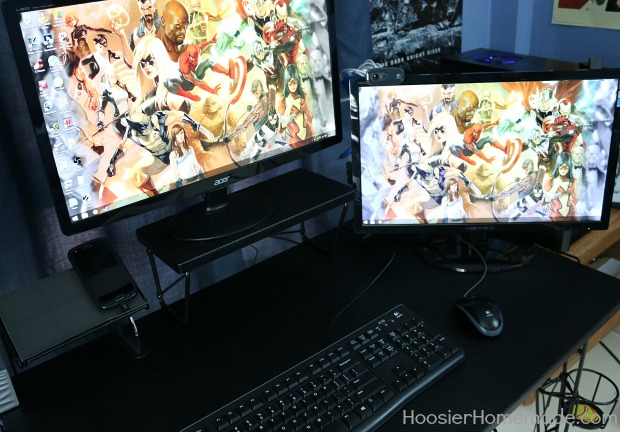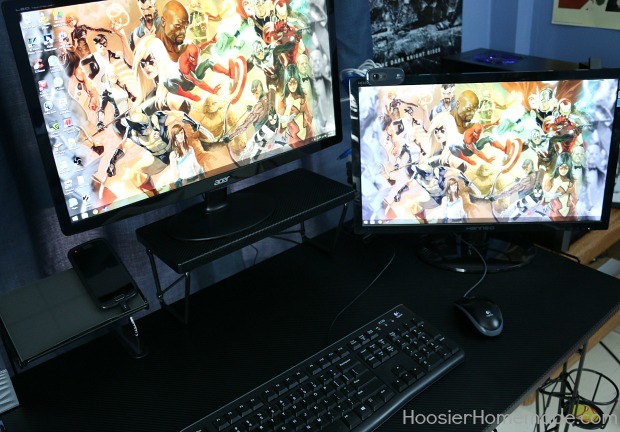 All of these additions seem like they would make the desk look like a convoluted mess, but despite this they managed to design it to look sleek and functional. It should fit in with quite a few design themes for rooms.
Overall, it is a great desk. Additions designed to be great for gamers end up as great quality-of-life improvements for anyone wanting a desk. I would suggest this for anyone looking for a new desk, gamer or not.
Are your children ready for a decor change? Walmart has put lots of Kid's Decor items on rollback! They have bed sets to bathroom sets, bunk beds to activity tables. We found this Gamers Computer Desk on Walmart.com.