Nothing says Christmas time quite like peppermint, especially if it's in a cookie. These Peppermint Christmas Cookies would go perfectly with a mug of hot cocoa, added to your cookie tray, or Christmas cookie gift basket!
100 Days of Homemade Holiday Inspiration continues with Day 22! Each day we are inspiring you with  recipes, decorating ideas, crafts, homemade gift ideas and much more!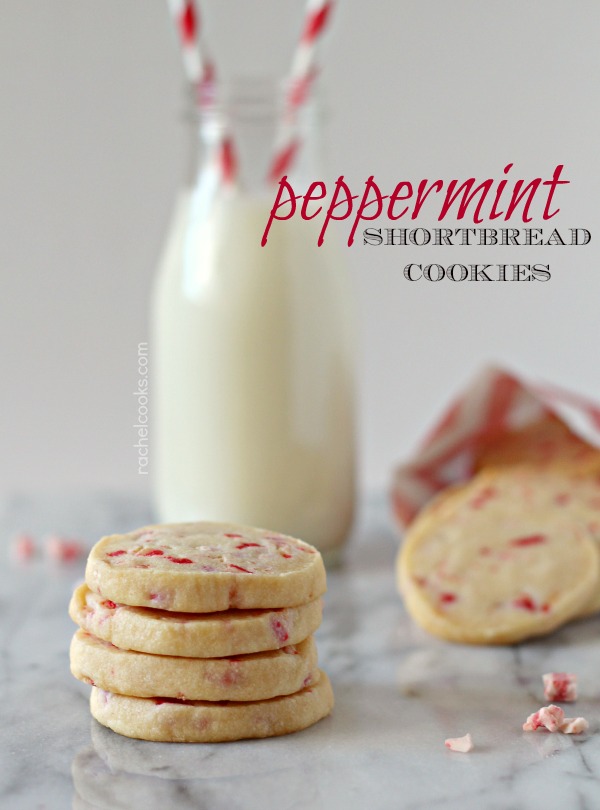 For many years, I have put together food baskets for family and friends, I try to mix it up, but I always add a few different kinds of Christmas cookies along with the fruit and candy. With only 6 ingredients in this shortbread cookie recipe, you can hardly go wrong. Typically Shortbread Cookies package really well, so they would be perfect on the Christmas cookie tray or in a basket.
Thanks to Rachel from Rachel Cooks for sharing this mouthwatering recipe with us for our 100 Days of Homemade Holiday Inspiration!
Find the Peppermint Shortbread Cookie Recipe by clicking the link below…