One of my favorite smells in the whole world is peppermint. Growing up I always loved it, it was like a sentimental smell to me. Nowadays I will find anyway to use it in my daily life. When I came across these Peppermint Butter Cookies, I was so inspired. My favorite smell (peppermint) and one of my favorite food products in the whole world (butter) are combined into one delicious cookie.
100 Days of Homemade Holiday Inspiration continues with Day 62! Each day we are inspiring you with  recipes, decorating ideas, crafts, homemade gift ideas and much more!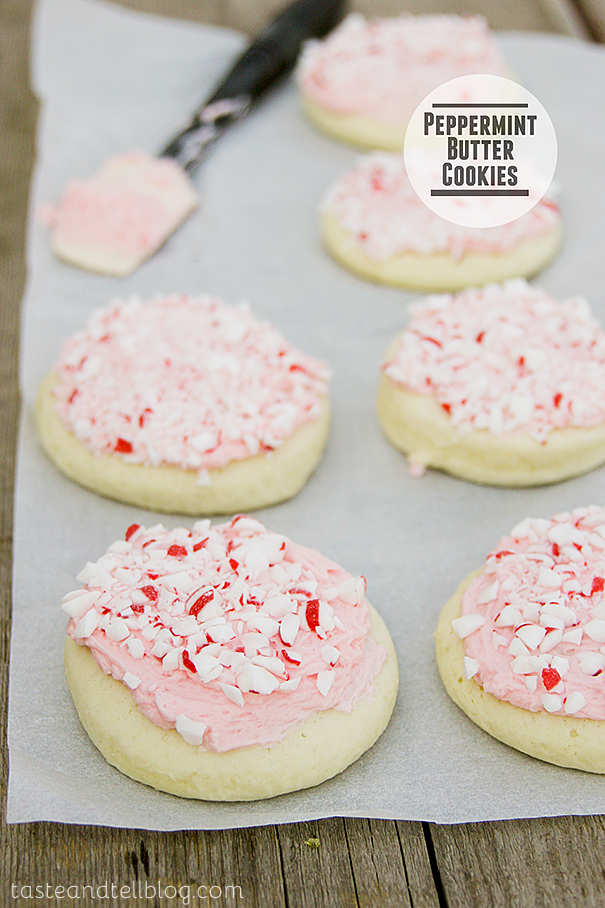 Now don't let my taste buds fool you, these are sugar cookie type cookies. And I don't think peppermint speaks louder to anyone's taste buds than during the holiday season. Honestly, these are probably some of the easiest cookies you will ever make. Light, fluffy, and very flavorful. Now, I would think these cookies would be excellent paired with a cup of coffee. And certainly it would be hard to stop with just one. O boy, these holidays are going to cause major caloric overload.
Find these Peppermint Butter Cookies from Taste and Tell Blog by clicking the link below…
Sign up to receive a daily email full of Holiday Inspiration