This Paper Straw Tassel Garland is inexpensive, easy to make and can be made in a variety of colors for just about any occasion.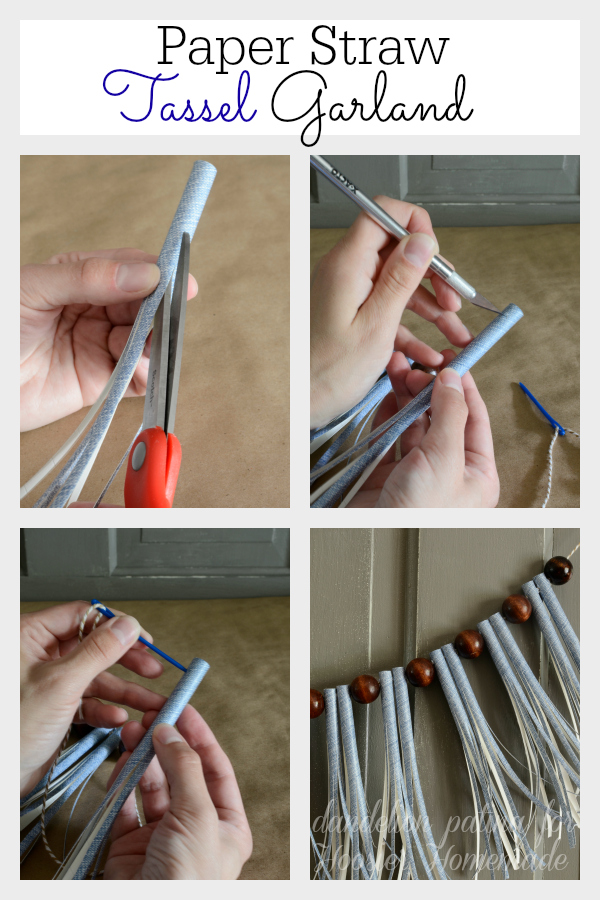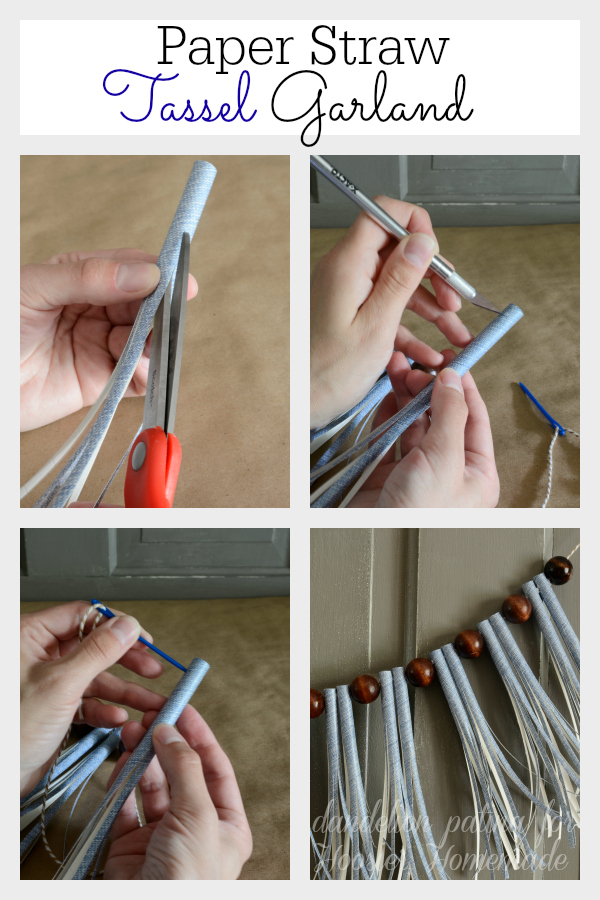 I have never met a paper straw I did not like! How about you?
Hey it's Michelle from over at Dandelion Patina and I am back this month to share a little bit of Americana with you all! I am going to show you how to create your own paper straw tassel garland! Are you excited? Nothing better than high style decorating for a few bucks! Denim is showing up all over the place in home decor and crafting. I have seen denim letters and even denim painted furniture! So, I was a bit giddy when I found these paper straws in the dollar spot at Target. They were calling my name!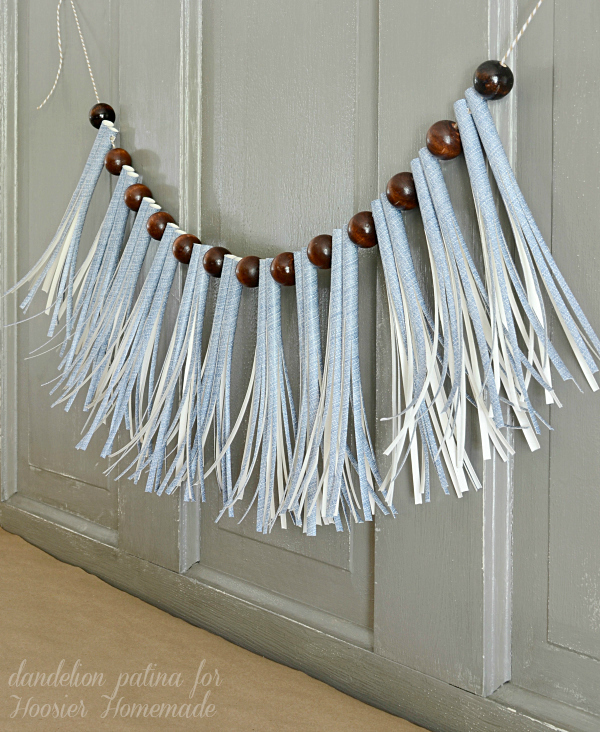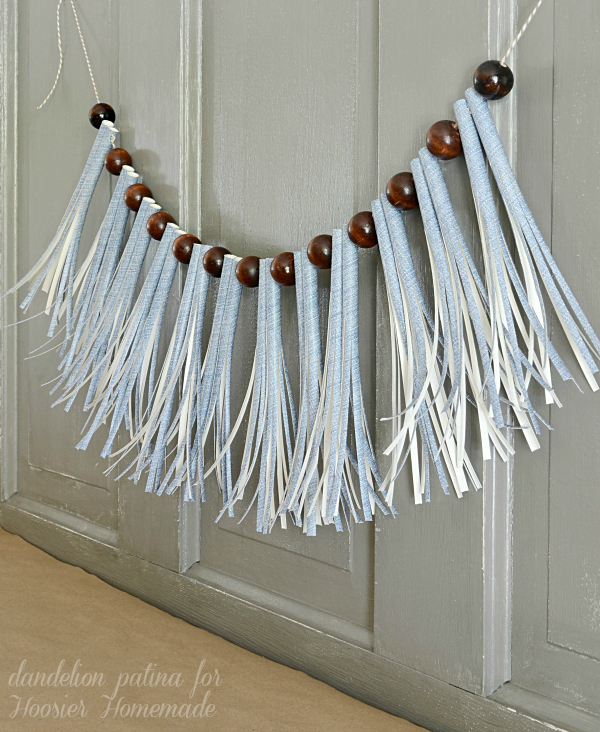 This garland is perfect for simple holiday decorating and you can totally customize the design to whatever color you love.
Materials needed:
Paper straws (larger size)
Wooden Beads (optional)
Bakers Twine or Jute Twine
Scissors
Knitting needle
X-acto Knife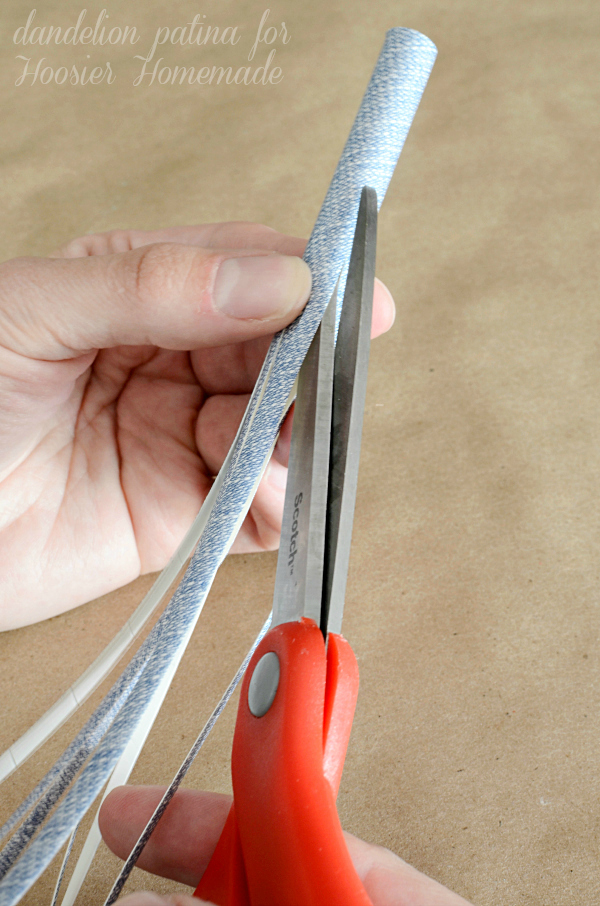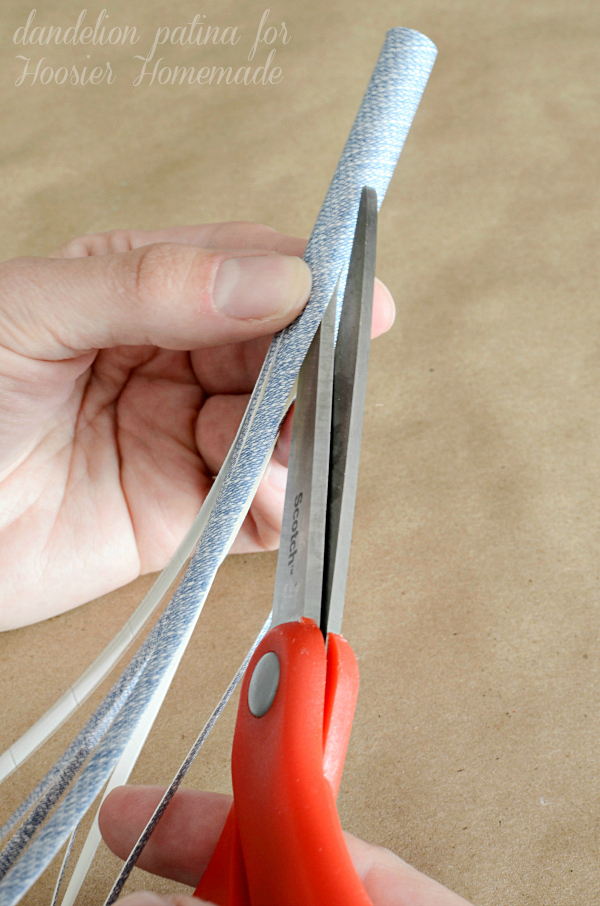 Step 1: Start cutting the straw up the center with your scissors. I cut in quarter sections first and then worked my way through to smaller strips.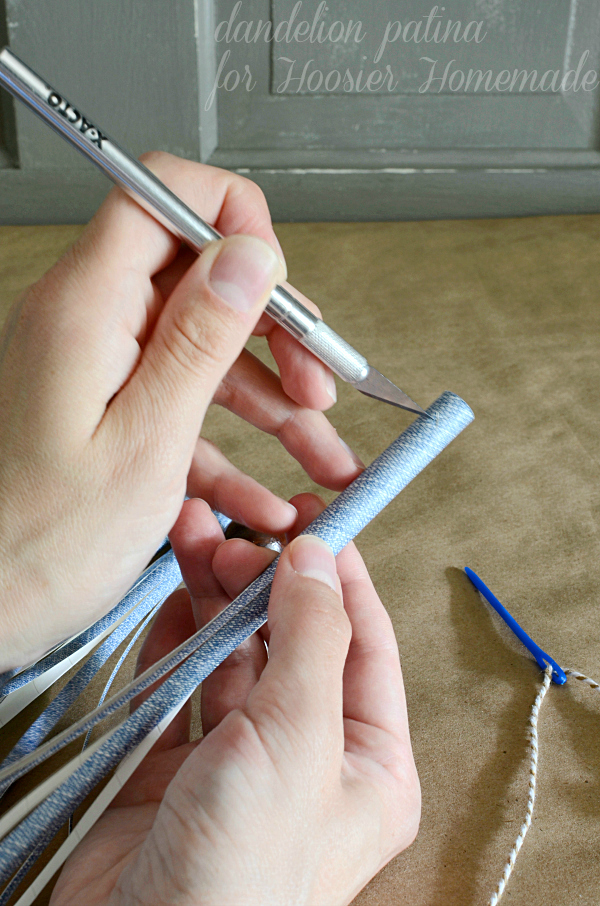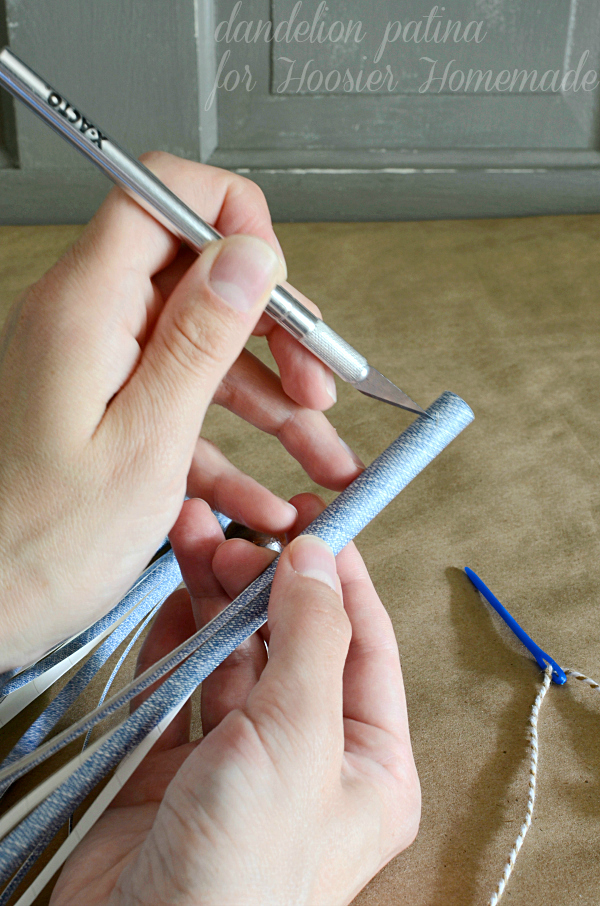 Step 2: Use your X-acto knife to cut an "x" into the straw top (1/4″ down from the tip). Go very slowly so you don't cut yourself! This is where you will push your knitting needle through to thread the wooden beads and tassels onto the twine.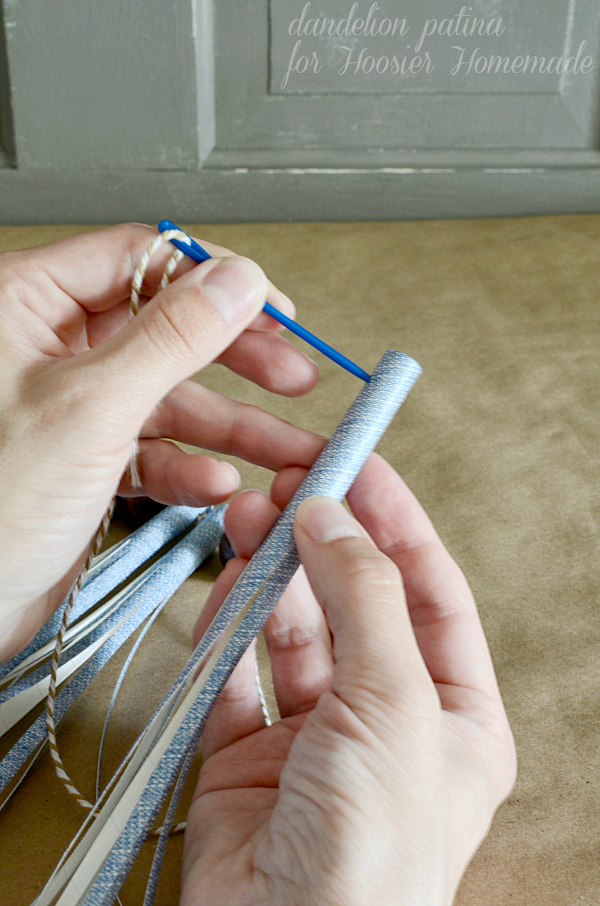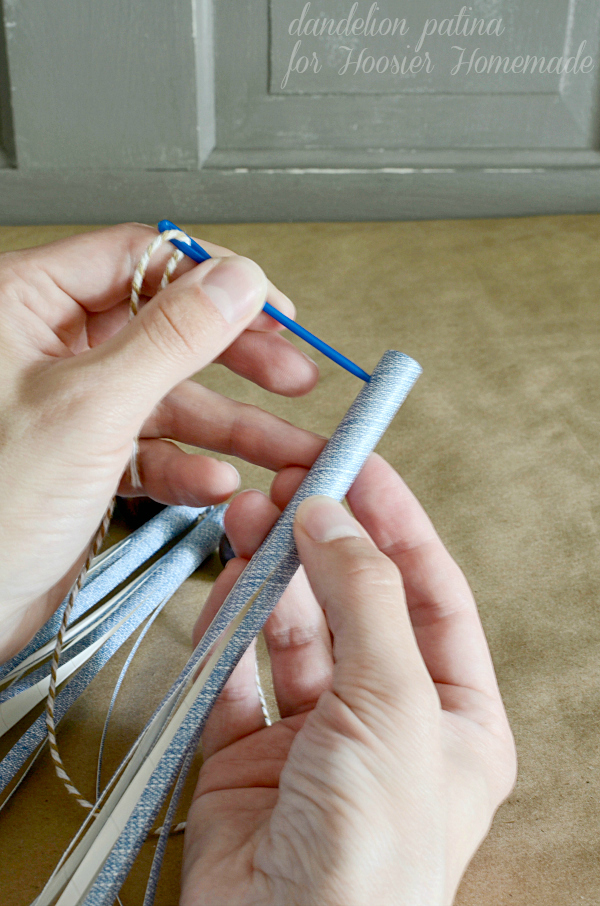 Step 3: Thread your twine into your knitting needle and pass the needle through the hole in your paper straw. Create whatever pattern you want for your garland. I decided to do a 2-1-2 pattern (two tassels and 1 wooden bead). Again, totally up to you how to customize your garland.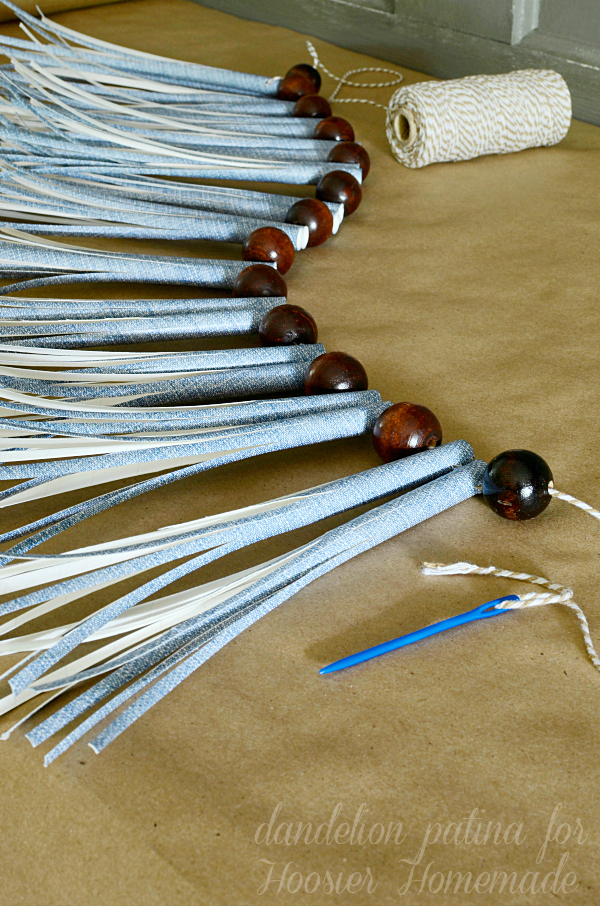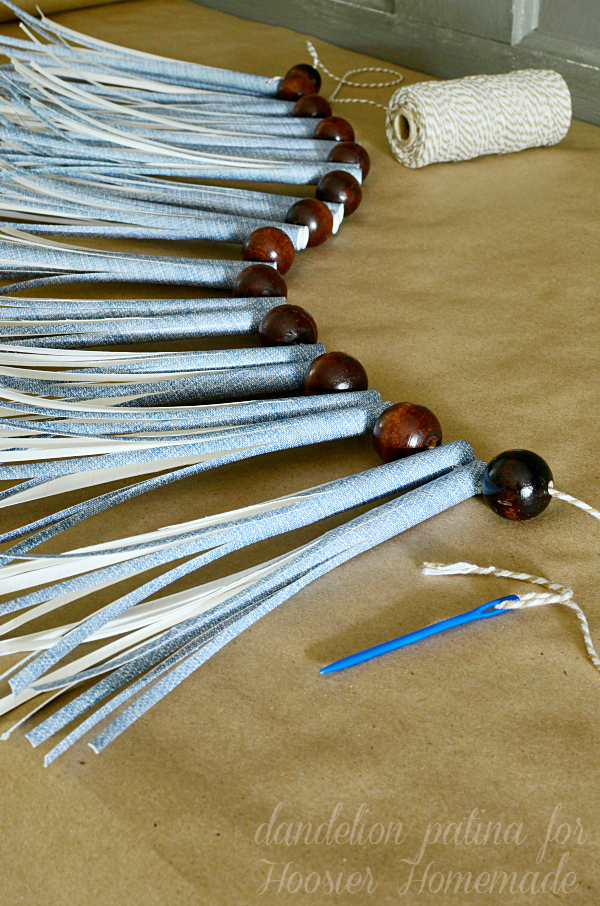 Step 4: Continue creating the pattern to your desired length. I created a 2′ paper straw tassel garland for my display. Finally, tie off the ends and hang.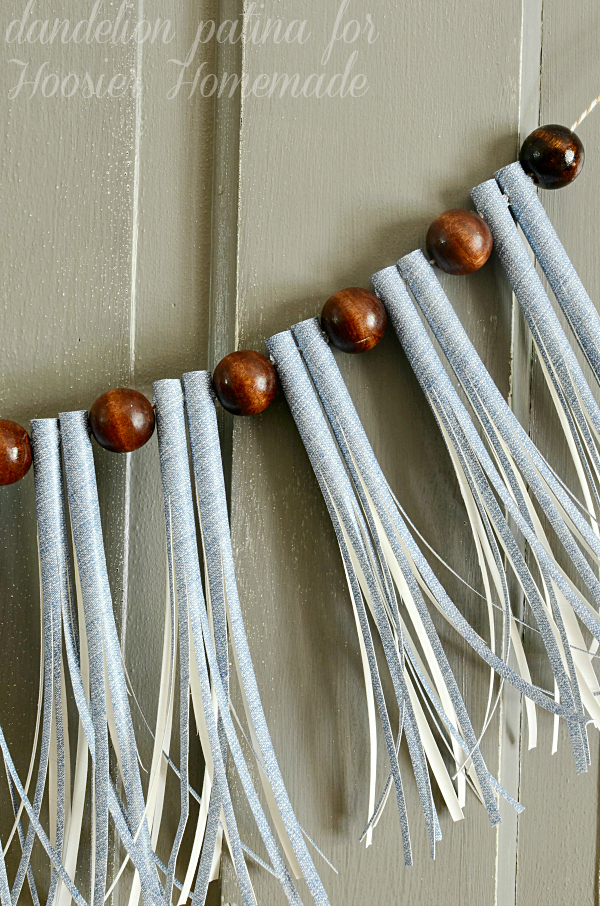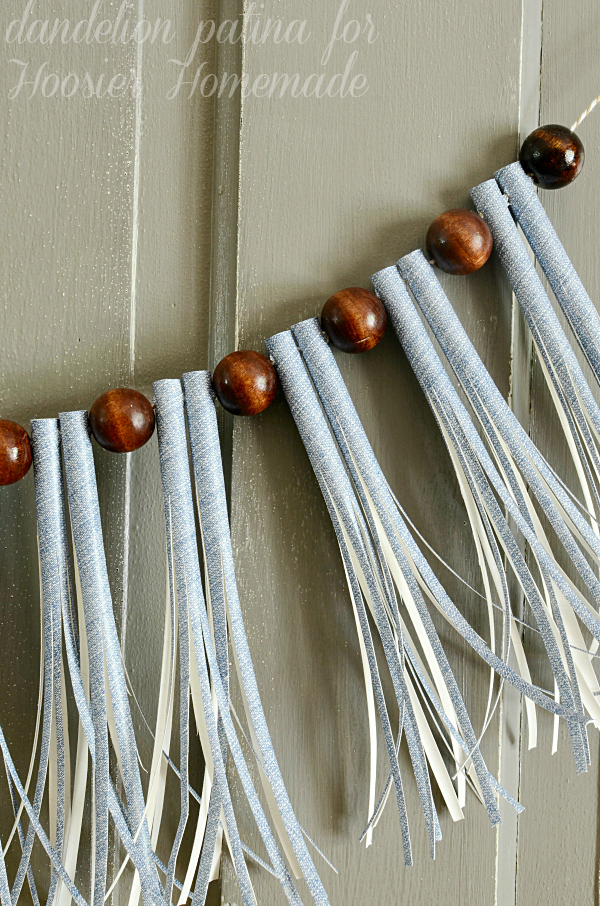 I really love how easy this paper straw tassel garland was to make. Do you like it? I can see it hanging over a headboard in a bedroom or on a vintage window. I think it would look great on a front door instead of a wreath too!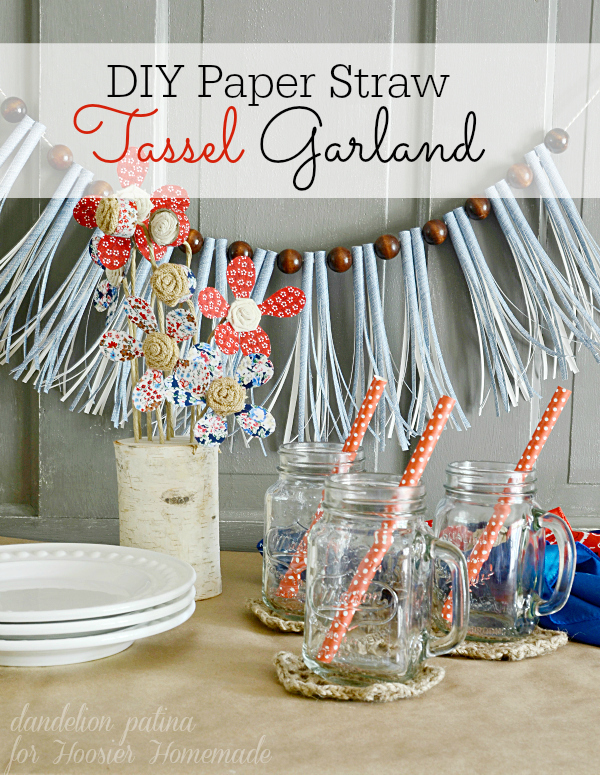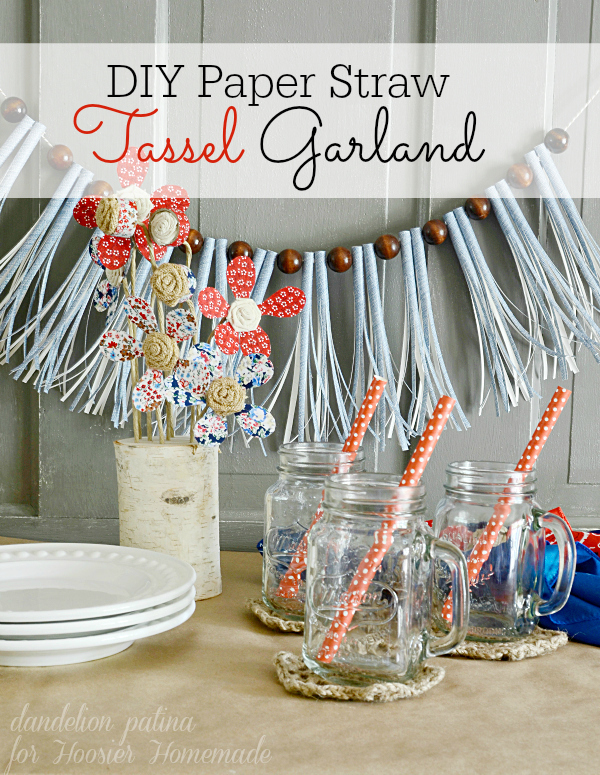 Still looking for ideas to create a display like this? Stop over to see how I created this freedom in bloom centerpiece.
Have a great week!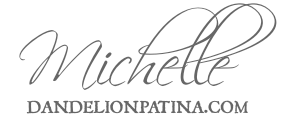 Did you know that Dandelion Patina loves to be social? Subscribe to the blog. Join the party onPinterest. Join the conversation on Facebook. Tweet your latest news to us on Twitter. Share your inspirational photos with us on Instagram.