If you're totally looking for an awesome wreath for your holidays, this is it. I mean, there are some cool wreaths out there, but this tops the cake. The Ornament Wreath is fairly inexpensive to put together if you think about it too. Watch out for 50% off sales during the holiday season or you can pick up ornaments when they go on sale for next year. I always keep a list of MUST DO crafts for the holiday season and this is one I've been wanting to make for a couple of seasons now. I mean, just look at it! It's bright, beautiful, and an excellent way to ring in the Christmas season.
100 Days of Homemade Holiday Inspiration continues with Day 86! Each day we are inspiring you with  recipes, decorating ideas, crafts, homemade gift ideas and much more!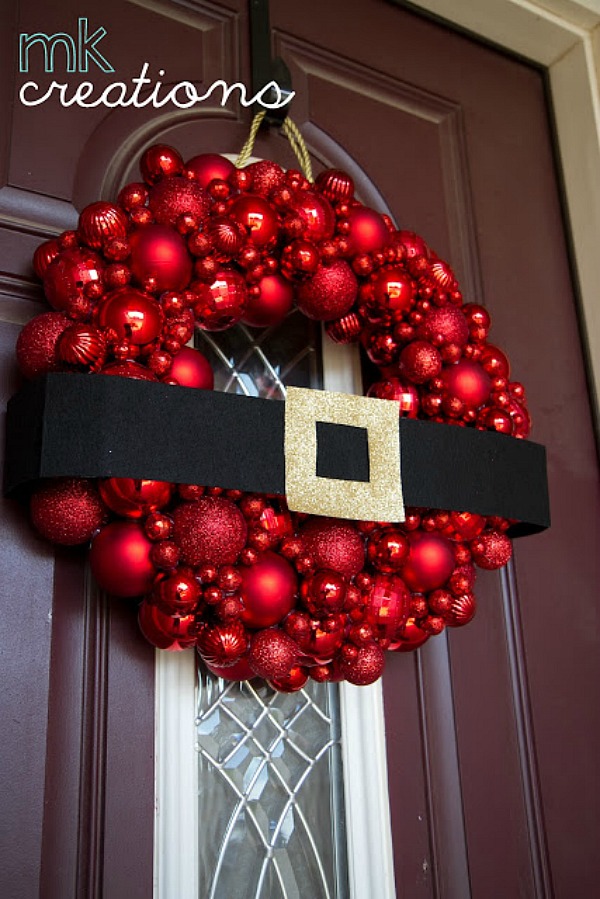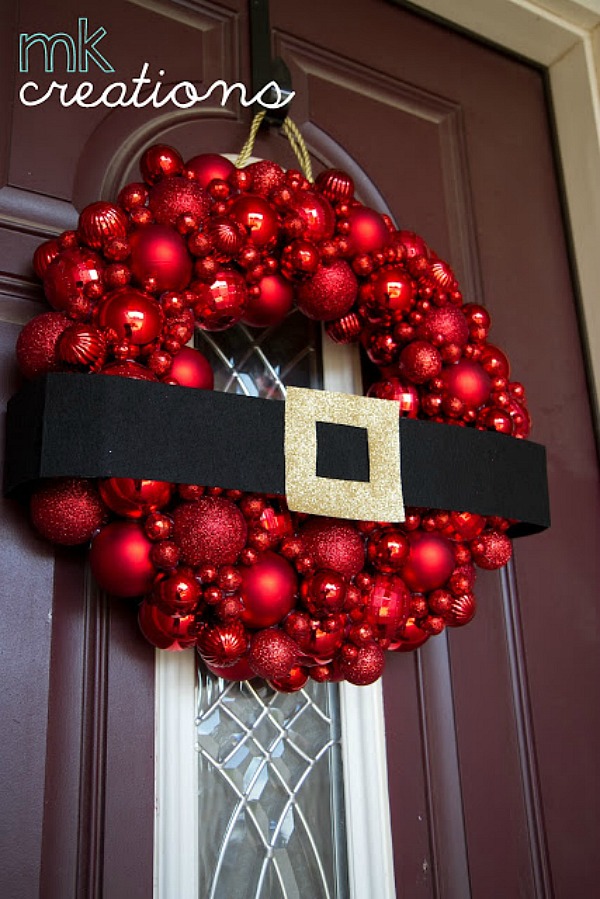 I'm thinking of having a wreath making party with all of my girlfriends and I think this would be an excellent project to complete together. What better way to celebrate our friendship than having matching wreaths on our homes?
Find this Ornament Wreath by MK- Creations by clicking the link below…
Sign up to receive a daily email full of Holiday Inspiration