Organizing Craft Supplies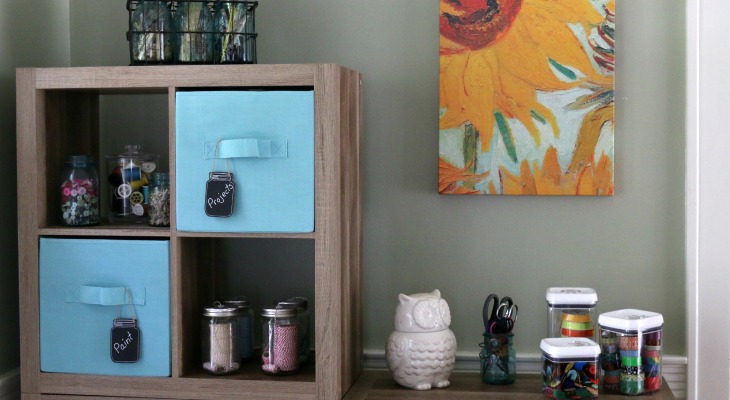 Let's get organized! Learn how easy is it to get your craft supplies organized and keep them that way.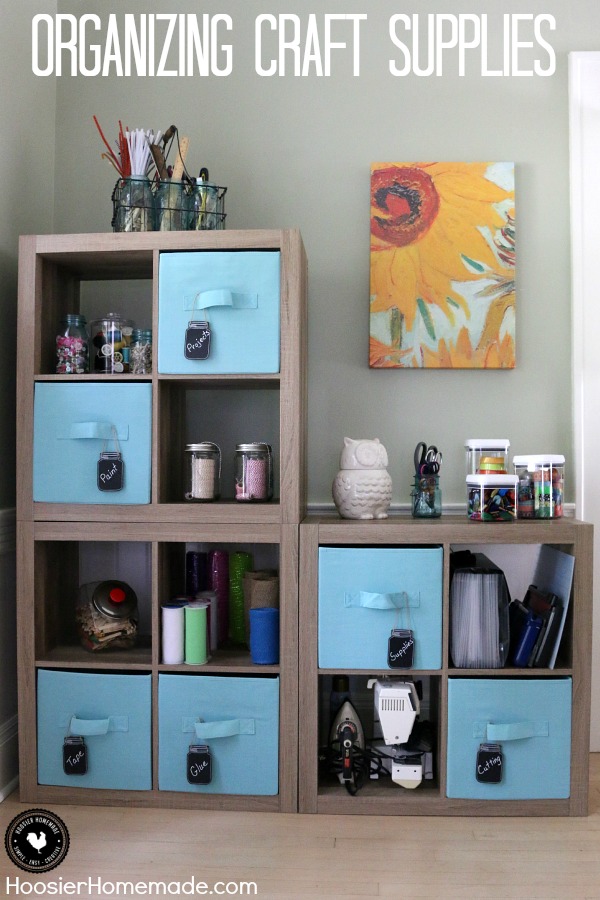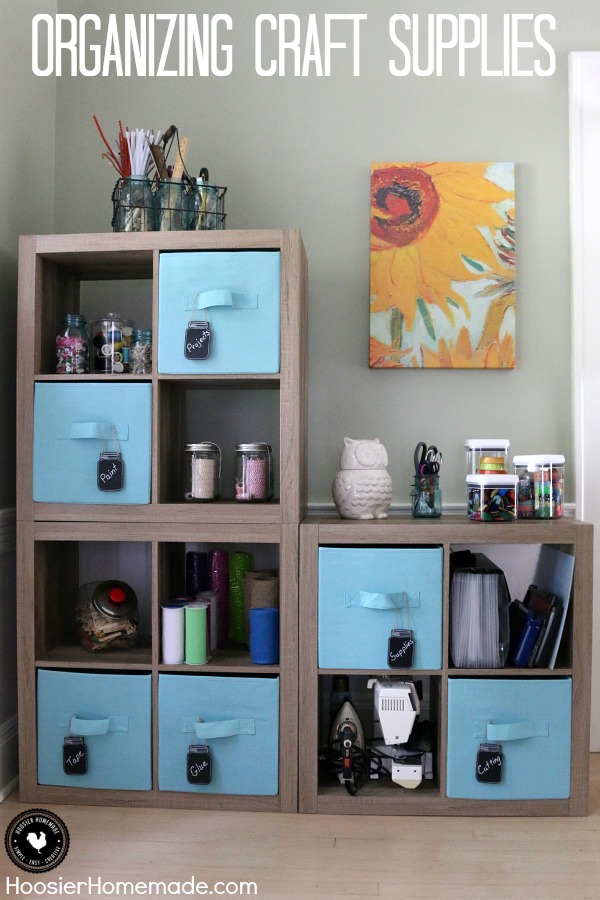 Getting organized is only half the battle, staying organized is the other part. Over the years, I have tried just about every kind of organizing system possible for my craft supplies. After we moved our Living Room furniture into the Dining Room and created a studio for our work, I knew right away that I needed a spot to hold all the craft supplies. We use a rolling cart for the items that we use during our photography sessions, but there was a lot more supplies that we needed to get organized. The Better Homes and Gardens products at Walmart to the rescue!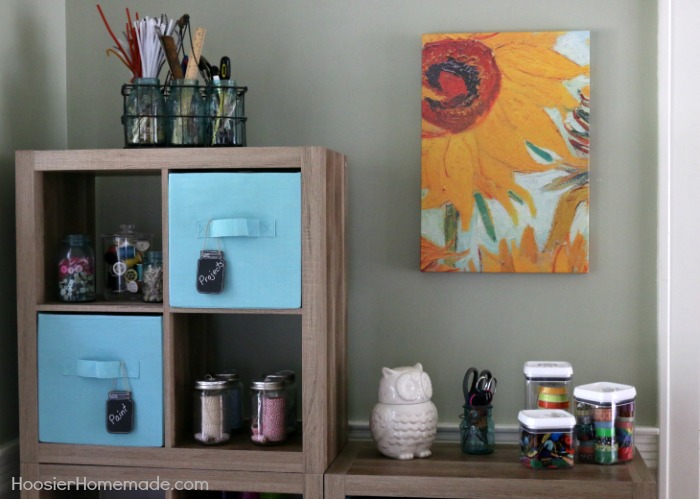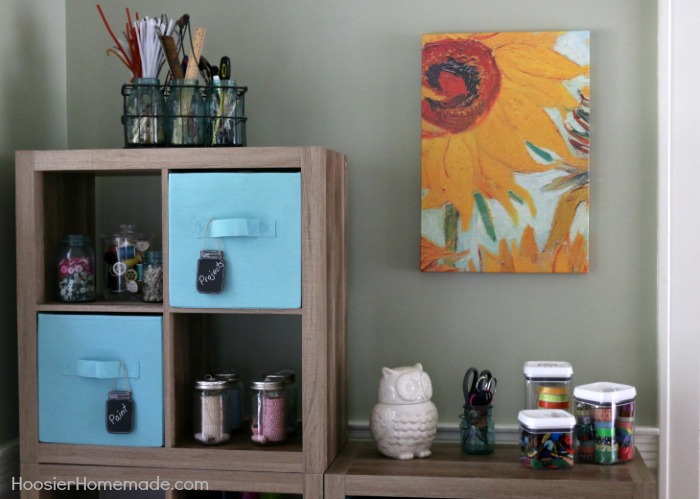 We wanted a space that would be super functionable, but also look nice. We absolutely loved the quality and look of our new Bedroom Furniture, so we definitely wanted to stay with the same type of wood.
Our original plan was to make a craft table with the Square 4-cube Organizer in weathered and adding a top and wheels on to it, but after Doug put together the first cube organizer, I literally could not bring myself to have him cover them up with a wood top. They are so pretty and well made. So we changed our plans, and I'm really happy with the way the new space turned out.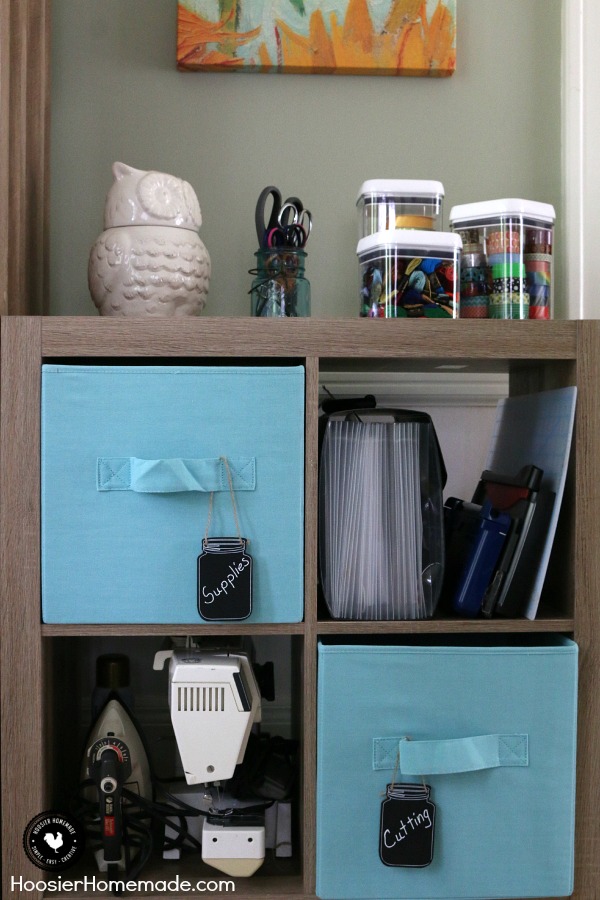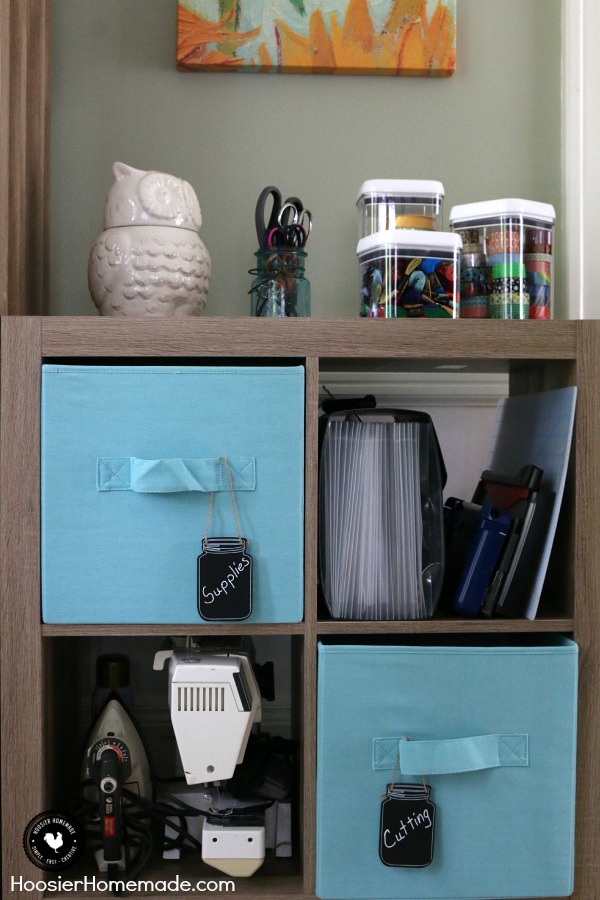 The first thing we added were the Fabric Storage Cubes, they come in a lot of different colors and patterns. I'm a bit partial to the teal color though. The Mason Jar Chalkboard cut outs were some that I had on hand in my craft stash (it's surprising what you find when you organize your crafts). I used a white paint pen to write on them.
In the accordion folder, I have all the printables separated by holiday and theme. And next to it the paper cutters. My sewing machine and iron fit perfectly too.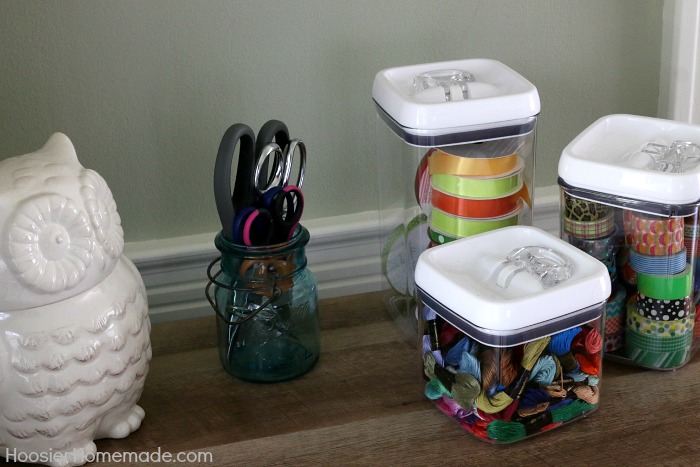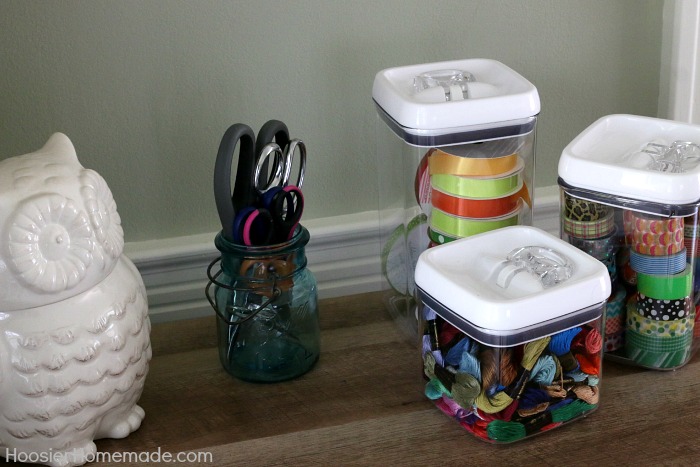 Setting on top, we thought outside the box a bit to store some of the supplies. The scissors need to be handy, so I put them in a Mason Jar.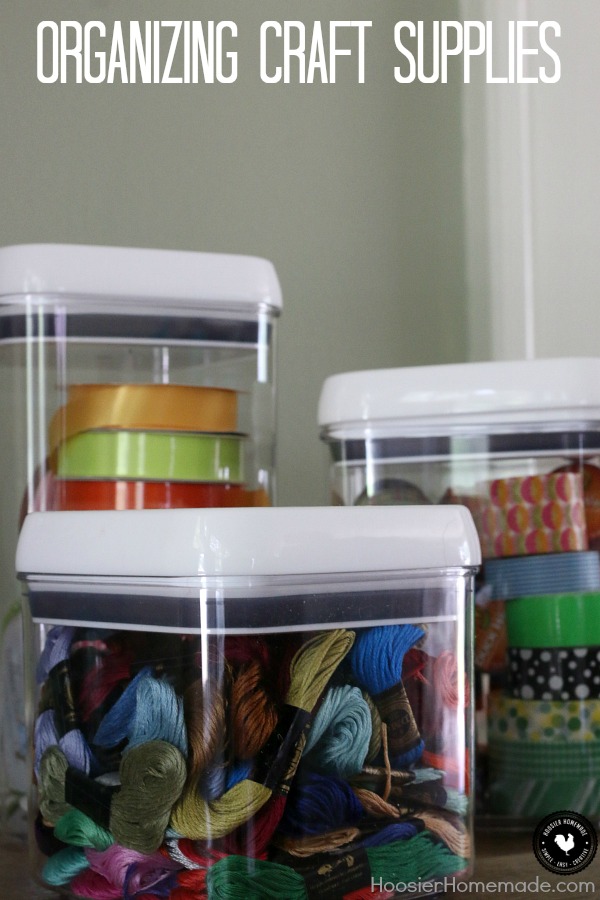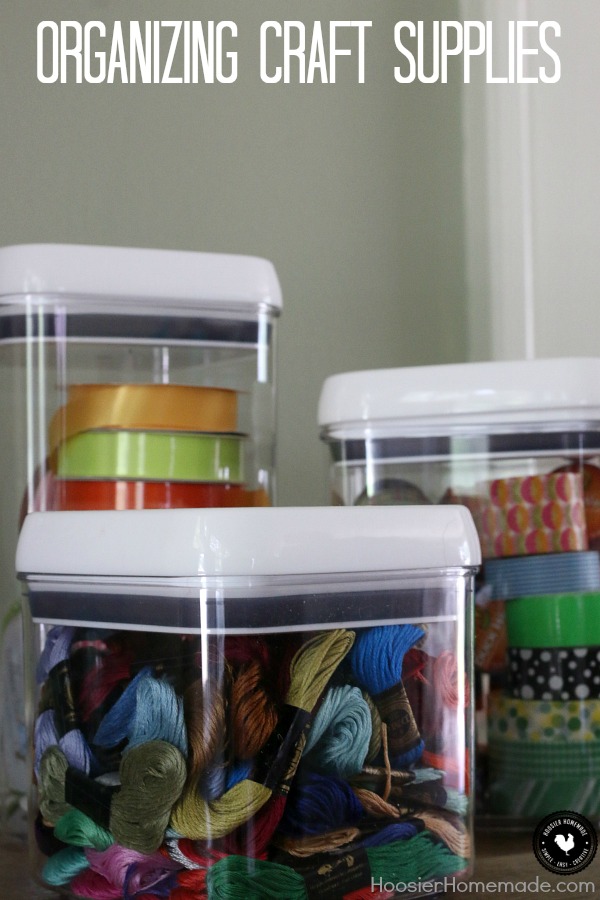 And the ribbon, Washi Tape, and embroidery floss are organized neatly in the BHG Live Better Flip Tite Storage Set.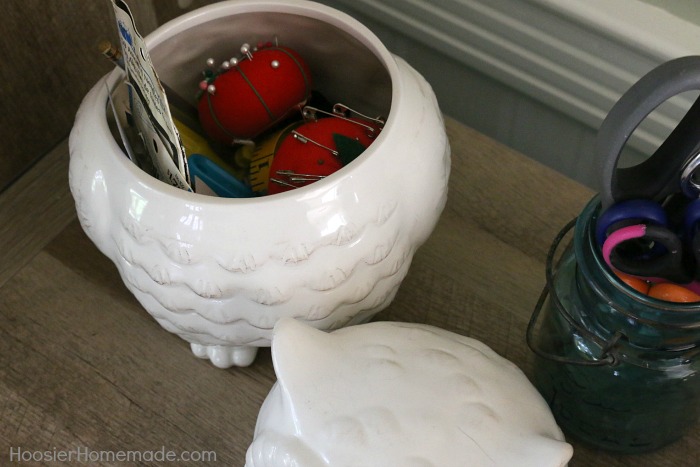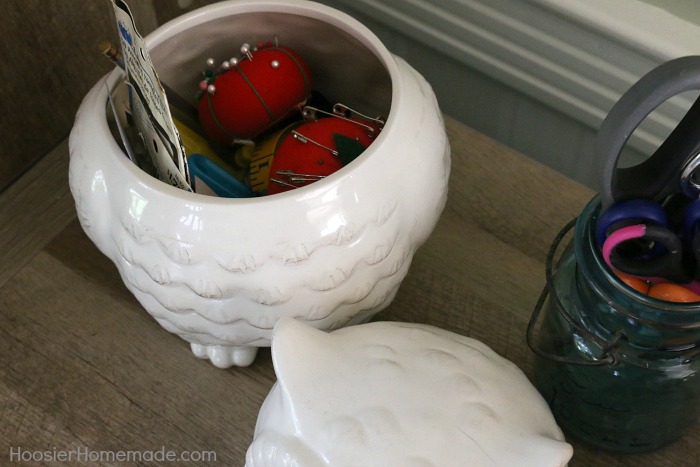 Making organizing look pretty too is important, especially if it's a spot that you and your guests see, so we used the BHG Live Better Owl Cookie Jar to store some of the sewing supplies. It works perfectly!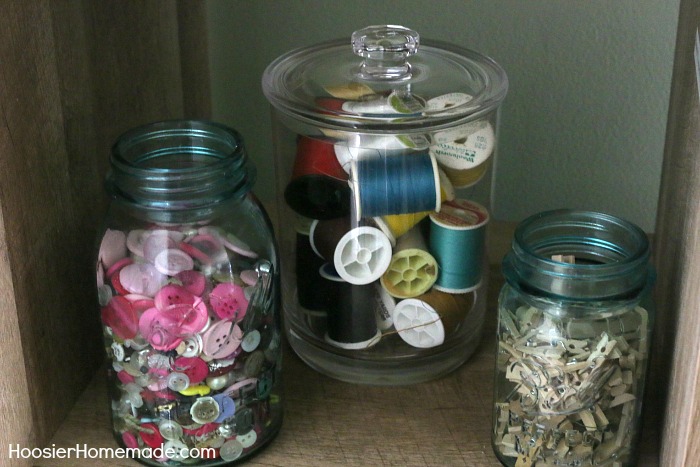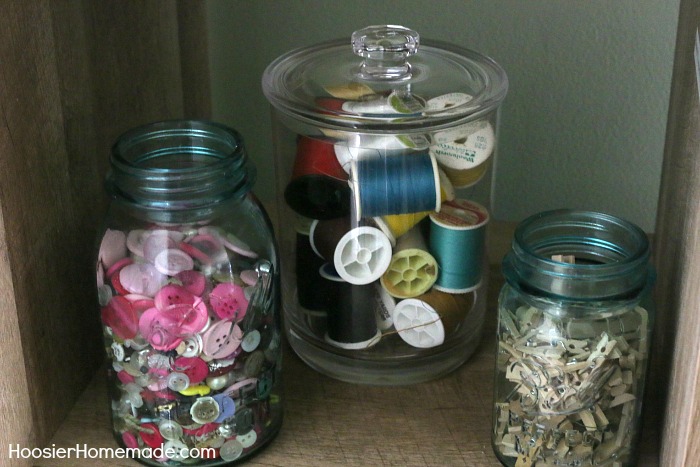 The other sewing supplies – thread, buttons and small clothespins were organized into jars.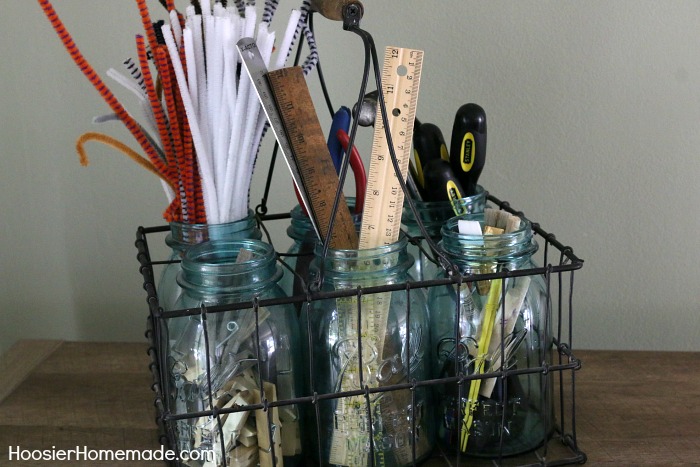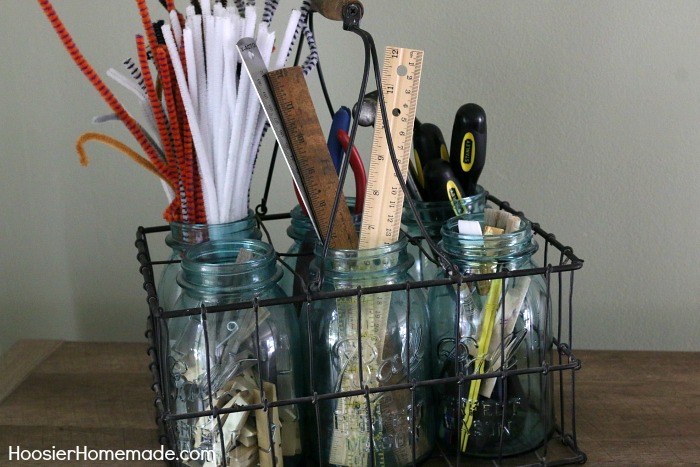 Then we used a wire basket filled with aqua Mason Jars to hold more craft supplies.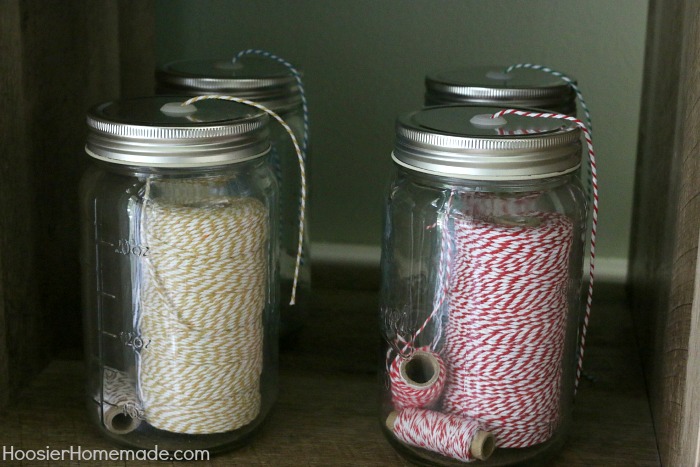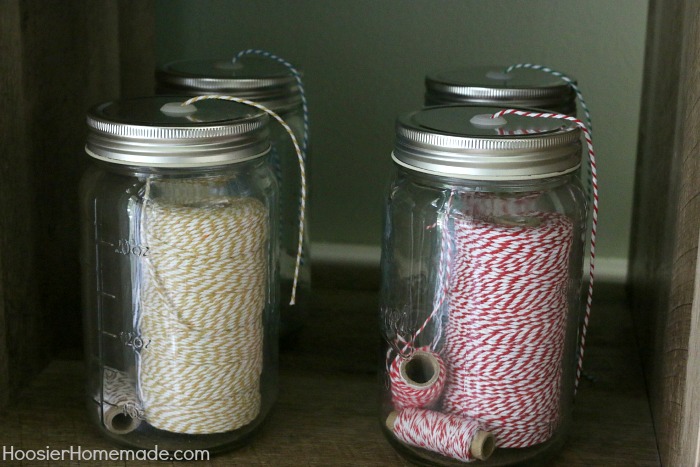 And the twine stays nice and neat in these jars.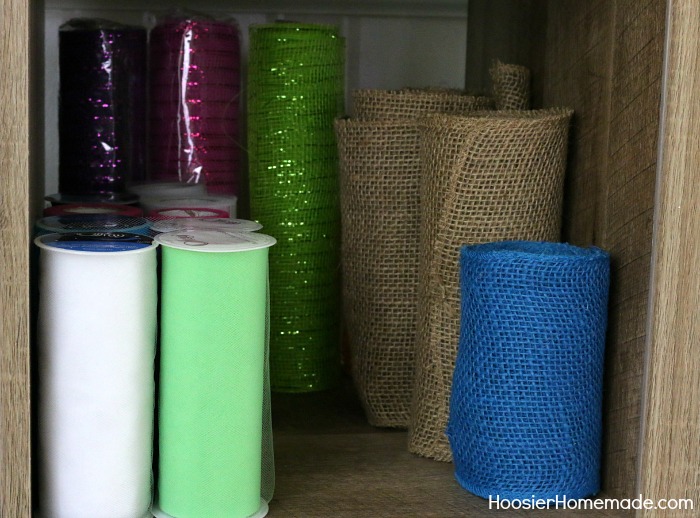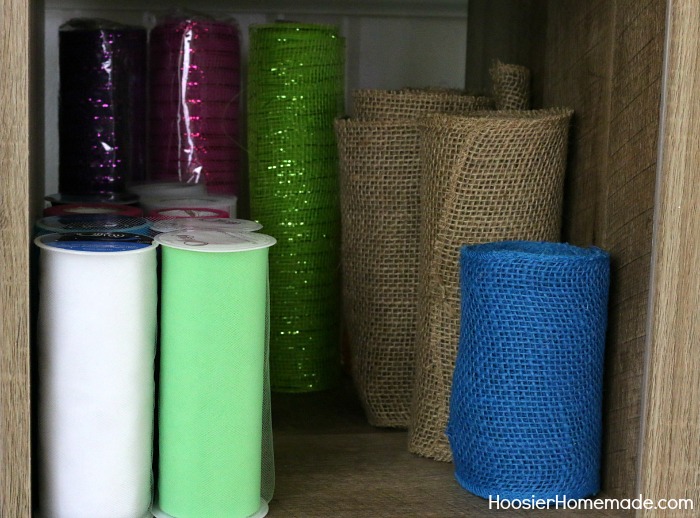 And last, the rolls of burlap, deco mesh and tulle fit nicely as well.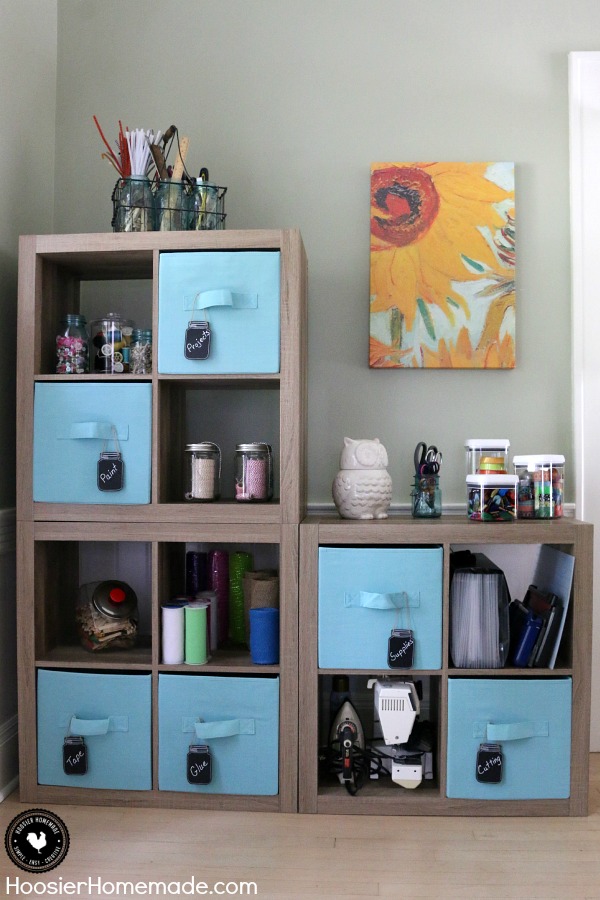 I'm so excited to add one more step to having our studio organized.
You can find these products and lots more on Walmart.com/BetterHomesandGardens


For more inspiration visit Better Homes and Gardens Live Better on Facebook ,Twitter,Instagram and Pinterest!