As I've mentioned before, February is the month that we focus on dental hygiene. I've also said that keeping your teeth healthy is important, and with a few tips and tools it becomes very easy. Oral B Deep Sweep is a new tool to help in the fight against tooth decay.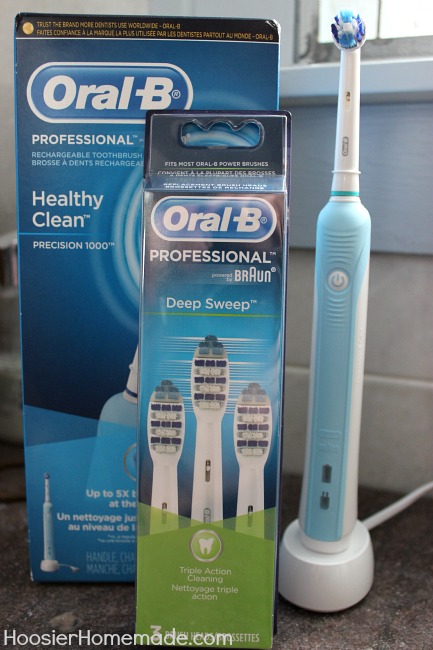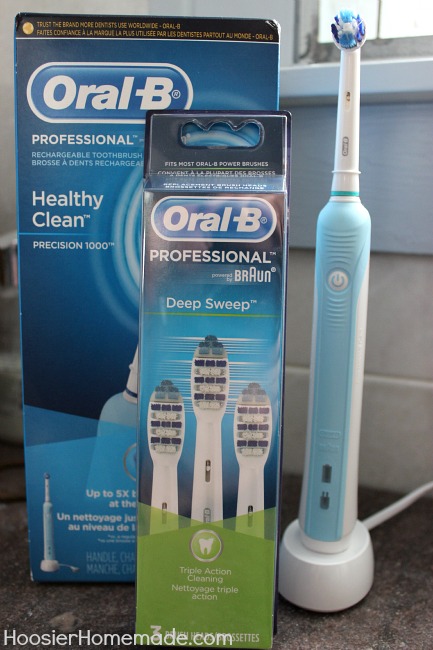 The Oral B Deep Sweep is a new electric toothbrush that is so good it has earned the endorsement of celebrity dentist Dr. Levine. And it's no wonder; this toothbrush's triple-cleaning action ensures that your teeth will always be squeaky clean. The toothbrush has dynamic side bristles specially designed to sweep away plaque. It also features a moving power tip, perfect for those hard to reach areas.
The Oral B Deep Sweep has stationary bristles that provide that final shine to the surface of your teeth. These three features combine for a clean that is up to 100% more effective than a regular manual toothbrush.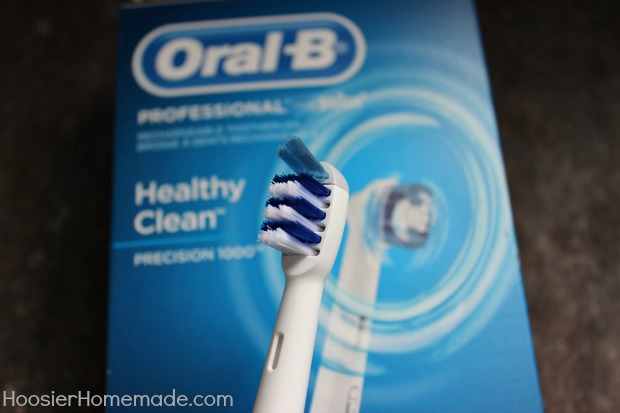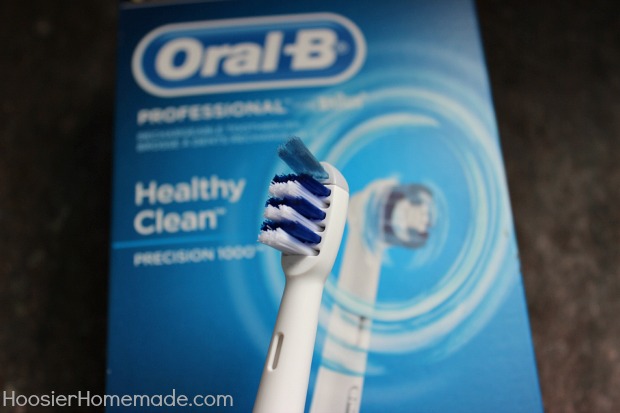 The Oral B Deep Sweep comes with 1 head, extra heads can be purchased for your entire family. They also come with color coordinating bands making it easy for each person to have their own. One of our family's goals in 2013 is to take better care of ourselves, and taking care of our teeth is our number 1 step in feeling healthy.
Brushing with the Oral B Deep Sweep definitely feels more effective than a regular electric toothbrush. And the charger is just icing on the cake; the no click, set and forget stand is just plain cool. It went together in a snap and charged quickly. I'd recommend it to anyone looking for a new toothbrush.
For those of you who are, you can get yours at your local Walmart store or Walmart.com. There's even a $15 dollar mail-in-rebate for you at Walmart.com.
Join us on Twitter on  Feb. 13 at 1 PM EST using hashtag #healthysmile