Oatmeal Raisin Cookies…next to Chocolate Chip Cookies…are one of my favorites! And though I wouldn't typically suggest that you eat cookies for breakfast, this kind of cookies are actually good for you, and perfect for breakfast!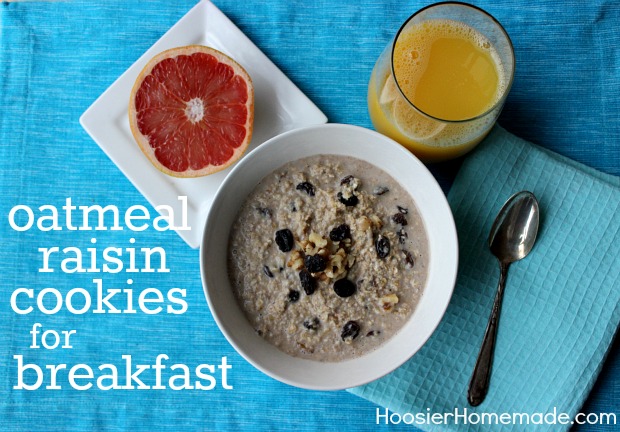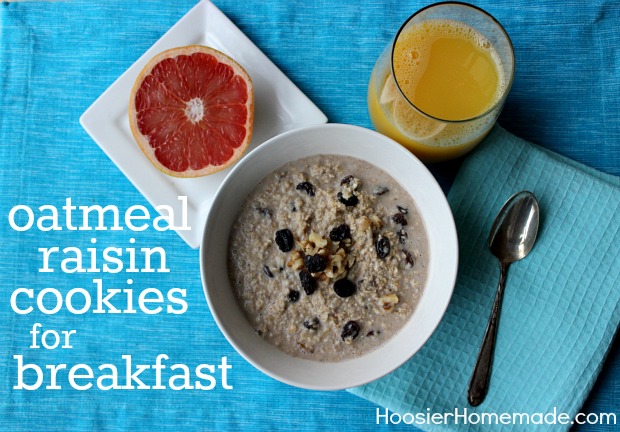 I have always been a fan of a bowl of Oatmeal, especially to warm you up on cold Winter mornings. Over the years I have added many different ingredients to my Oatmeal to make it more flavorful and also more nutritious.  Raisins have been my go-to ingredient to add extra flavor.
Quaker Perfect Portions Oatmeal come in Maple and Cinnamon and are available at Walmart for only $1.98 per bag, each bag has 8 – 1 cup servings. There is also no sugar added, so that you can add the extra ingredients and sweeten the way you like.
I added raisins, walnuts and brown sugar making it taste just like an Oatmeal Raisin Cookie!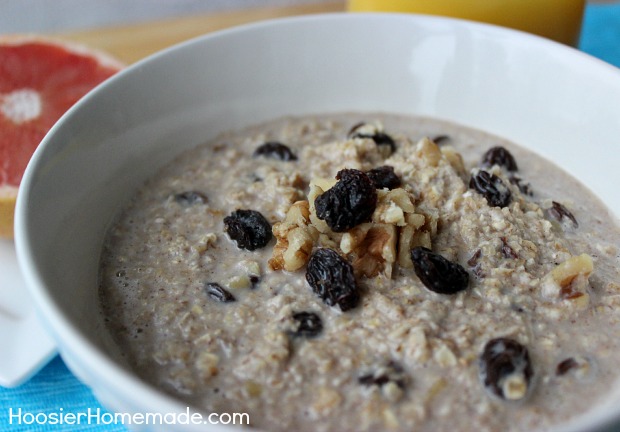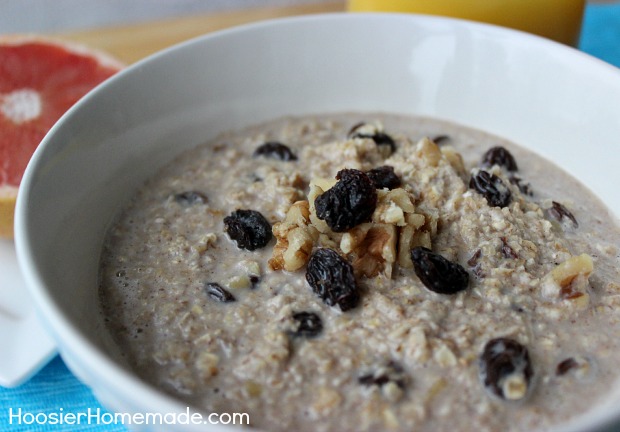 The Perfect Portions Oatmeal can be made in the microwave or on the stovetop, and the flavor combinations are endless.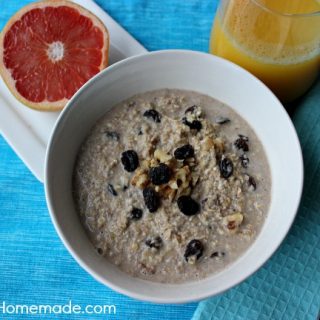 Oatmeal Raisin Cookies for Breakfast
Delicious start to the morning. Recipe from HoosierHomemade.com
Ingredients
1 cup Quaker Perfect Portions Oatmeal
2/3 - 1 cup hot milk or water, depending on how thick you like your oatmeal
1/2 cup raisins
1/2 cup walnuts, chopped
2 tablespoons brown sugar
Instructions
Place oatmeal in bowl, add hot water or milk and stir for 1 minute
Stir in raisins, walnuts and brown sugar
Notes
I like to boil the raisins on the stovetop first in about 1 cup of water, but it's not necessary.
For more Oatmeal topping ideas, visit Quaker.