Olympic Cupcakes ~ Cupcake Tuesday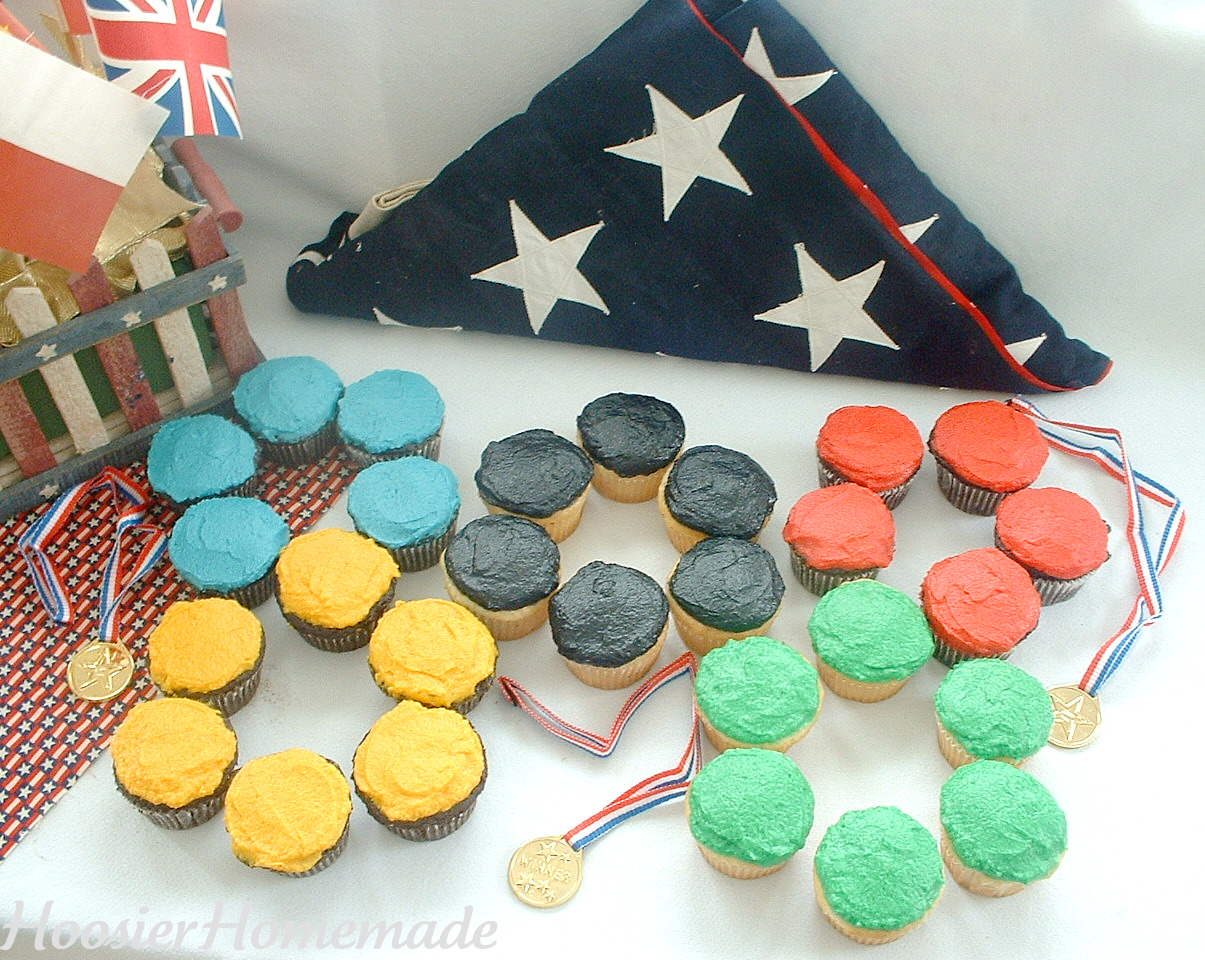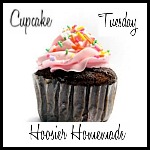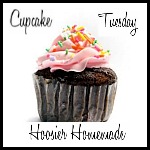 Welcome to Cupcake Tuesday!   If you are new here, grab a cup of tea or a glass of milk and enjoy a cupcake!
And a special Welcome to the Valpo Life readers. Valparaiso is a city near my hometown, LaPorte. I was recently asked to share my cupcakes on their website.
We have been having fun watching the Olympics. I shared our Olympic Dinner that we had on Friday for the Opening Ceremonies.
Did you know that there are 5 Olympic rings, blue, black, red, yellow and green? The rings represent the 5 continents (America, Europe, Asia, Africa and Australia) and were originally designed in 1913 by Baron Pierre de Coubertin, adopted in 1914 and debuted at the Olympic Games at Antwerp, in 1920. Cupcakes and a history lesson too 🙂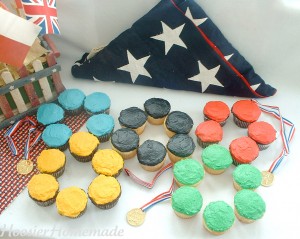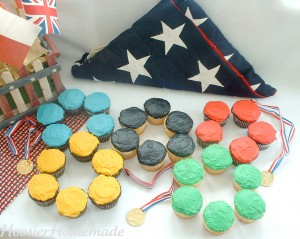 After tinting Buttercream Frosting the 5 different colors, I used the "old fashioned" way and simply frosted with a knife. I wanted them to look smooth on top instead of having a pattern or design.
I used 6 of each color, except blue and red, I used 5, the circles fit together better that way.
If you wrote a post about the Olympics, come on over and join in the fun!
I gathered my history of the Olympic rings from Wikipedia.
Now it's your turn! Please share your cupcake or muffin recipe! For the guidelines, you can visit Cupcake Tuesday. Be sure to link back to this post and visit some (or all) of the other participants.