Office ~ The Rest of the Story
We have a room off of our Living Room, we usually call it "The Man Room" (I'll show you why later). It has become my office. For several weeks, I let it go unattended, thinking I would get to the organization. Well, I finally got it done and am very happy with it. Last week I shared with you the Supply Canisters that I made. And now, as they say, here is the rest of the story…
I'm embarrassed to show you, but this is where it started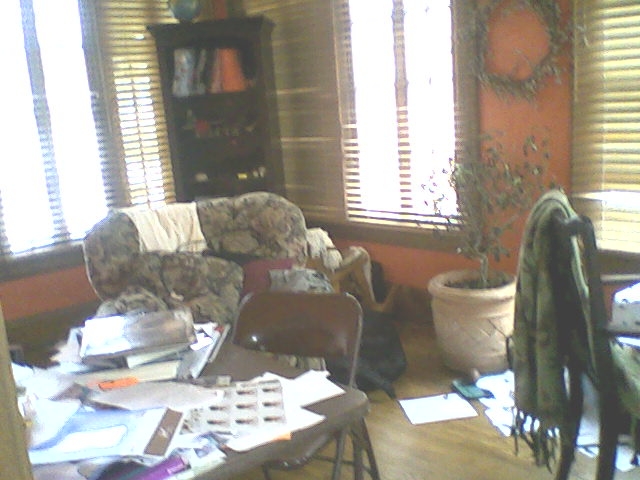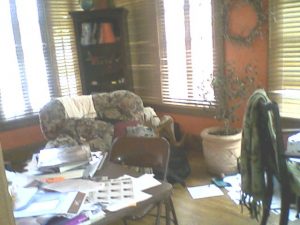 I wanted to have a long work area, so that the boys could be at one end doing homework or a project and I could be working at the other end. I wanted to have space for the Laptop and the Desktop, and space to do my couponing.
I started with 2 saw horses and a small table in the center for stability. We had some old doors that we had picked up along side the road, and I made a desk. Then, I covered them with some old lace curtains that I had.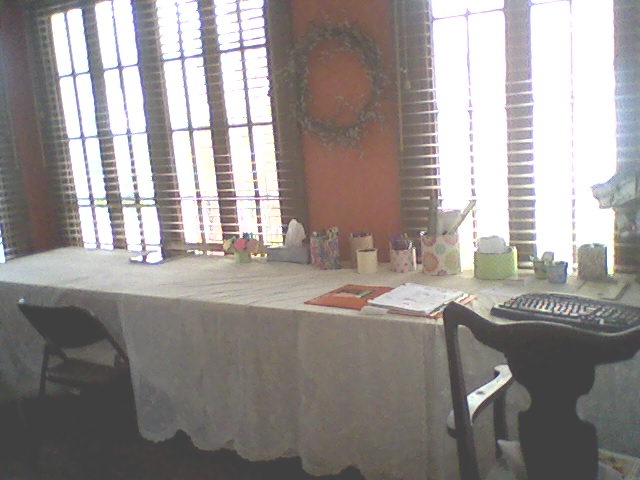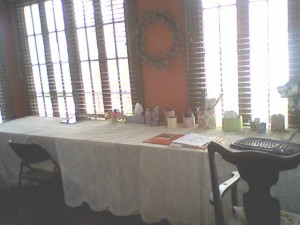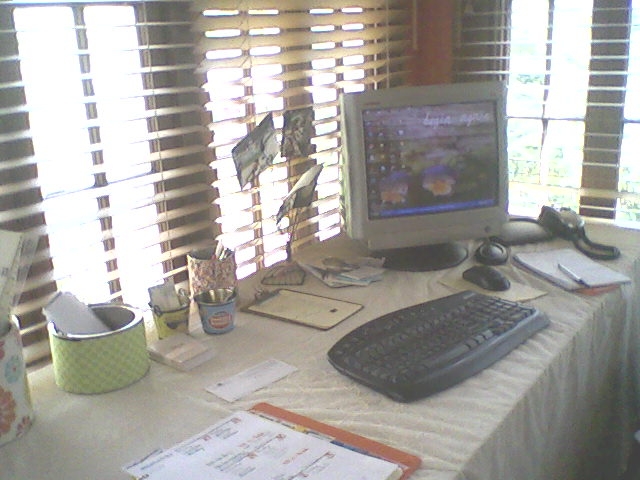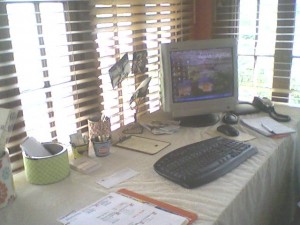 That is my Household Organizer in the picture. I have found this week, that it's so much easier to have it in my work area. I was always running back and forth to the Kitchen when I was writing a post to get the details that I needed.
When we moved into our home last Fall, we found this awesome organizer in the garage.  I think it came from one of our old local hotels. It really adds a bit of charm and of course, organization to the Office.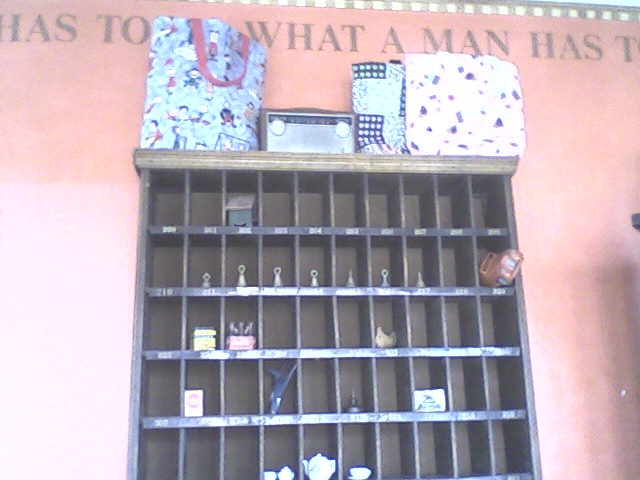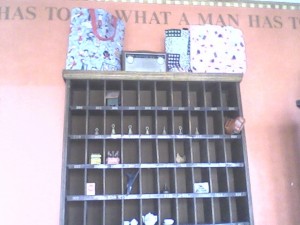 This is where you will see why we called it the Man Room, stenciled around the top of the wall is "A Man Has To Do What A Man Has To Do." And in the corner, the woman that painted it, put "Maybe."
Several years ago I bought this organizer to keep track of school papers and schedules for the boys, I just put it up last week when I did the Office, and I can say I'm surprised at how much I missed it. The drawing in the middle is one that my oldest son, Andrew did. Yes, it's free hand!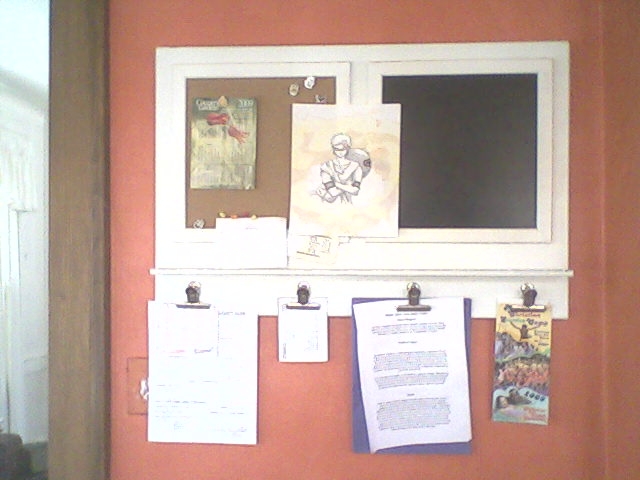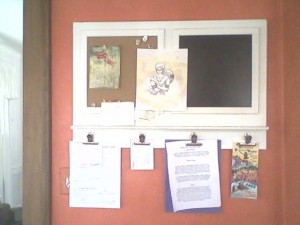 And last of all, I have a shelf in the corner that is organizing my work supplies and coupons.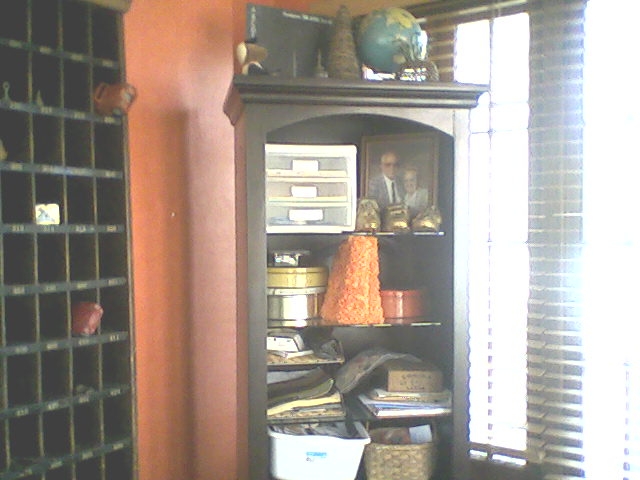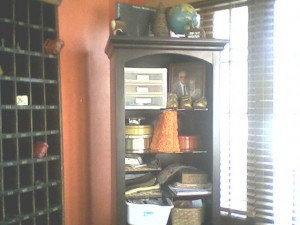 Re-modeling the Office cost me -0-, nothing, nodda!  The Canisters did cost me about $2. I think alot of bang for my 2 bucks!
I'm editing this post to link up to: