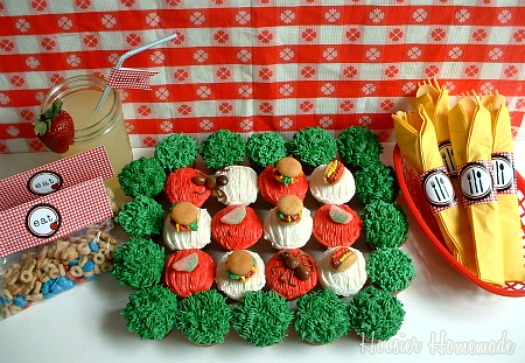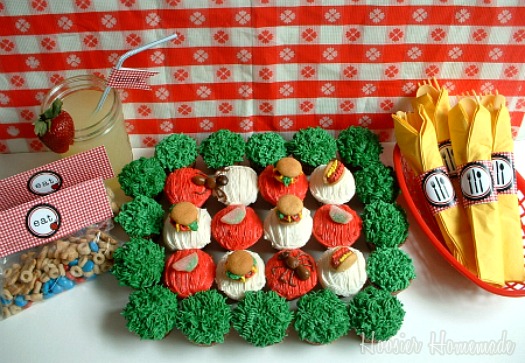 Fun Memorial Day Picnic Cupcakes with Picnic Printables in today's Cupcake Chronicles Newsletter. A big THANK YOU to Charlotte at The Paper Cupcake for another amazing printable!!!
After sharing the Hamburger and Corn-on-the-cob Cupcakes last year for Memorial Day, I was trying to come up with another fun idea to share. Melissa at My Cake School to my rescue! I knew the little Hamburger and Hot Dog ideas would be perfect, and then when I saw Charlotte's printables, I knew exactly what I wanted to share.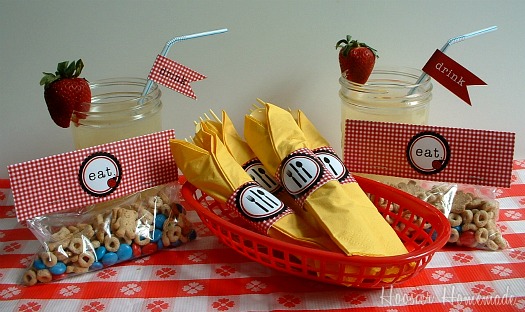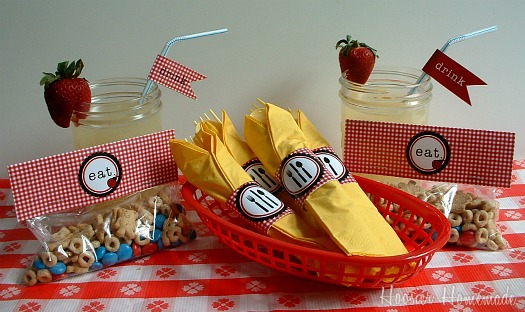 These FREE Picnic Printables have napkin wraps, drink flags and bag toppers. They are EXCLUSIVE for Cupcake Chronicles Subscribers. If you aren't a subscriber…please sign up HERE!