Spring Mantle ~ Decorating with Nature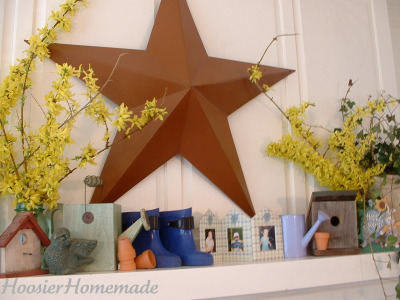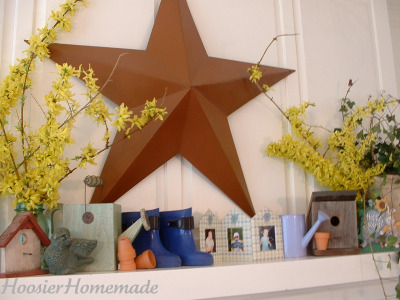 Decorating with Nature, bringing the outdoors in, is one of my favorite ways to decorate. It's also the most frugal.
Spring is beginning to show some color here in Northwest Indiana. I don't know if I was just really looking forward to Spring or if the weather is warmer than years past, but the colors are exceptional this year.
When I think of decorating for Spring, I try to use items that remind me of the new season, birdhouses, rain, nature coming to life, watering cans.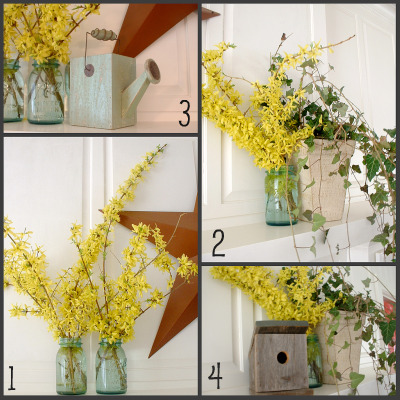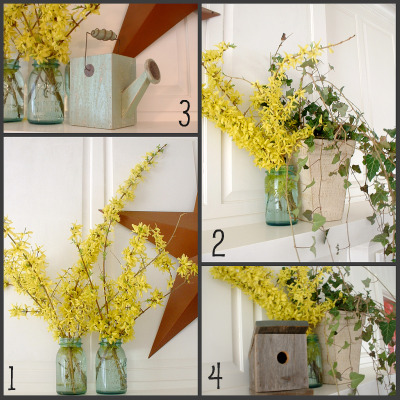 When decorating my Mantle, I like to have balance. I always started with larger items first.
I added 2 aqua mason jars with forsythia in them
And on the other end I added fresh ivy and another jar with forsythia to balance out and to add color to each end
For medium height, a green wooden watering can
And a birdhouse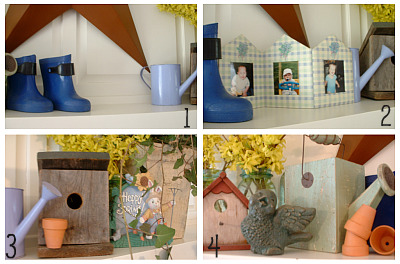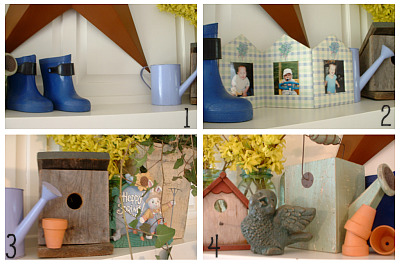 Then I fill in with small items, a little color and a little whimsy too.
Blue rubber rain boots and a lavendar metal watering can
And a picture frame with the boys when they were toddlers, always bring a smile to my face
Then I tucked in a little plaque with a rabbit that says Happy Spring
A small birdhouse front, a bird and some small clay pots