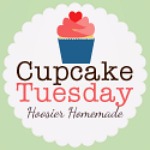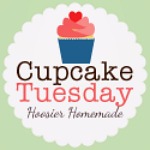 Welcome to Cupcake Tuesday! Be sure to check out the ALL NEW Cupcake Heaven page! And if you are in need to a special cupcake design, use the "Be a Hero" area!
We all love Memorial Day…the official kick off to Summer, and with that comes Cook-outs, Potlucks and Picnics! And of course…Memorial Day Cupcakes! Over the last couple years, I've shared several Memorial Day Cupcakes, so for Cupcake Tuesday today, I thought I would put together a little round-up for you to pick your favorite and whip up a batch for your Memorial Day Party!
Let's start with my favorites…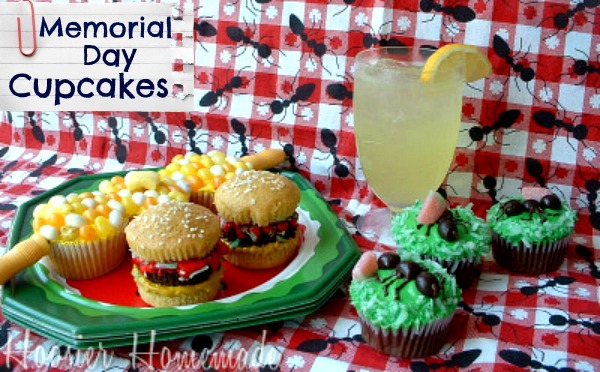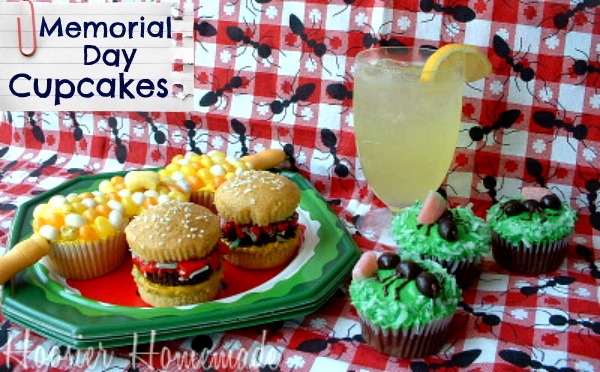 The Hamburger and Corn-on-the-Cob Cupcakes are perfect for any Picnic, and it wouldn't be complete without Ants! Head on over and check out the full instructions including a How-to Video.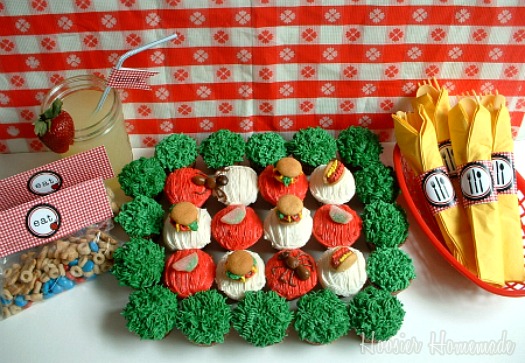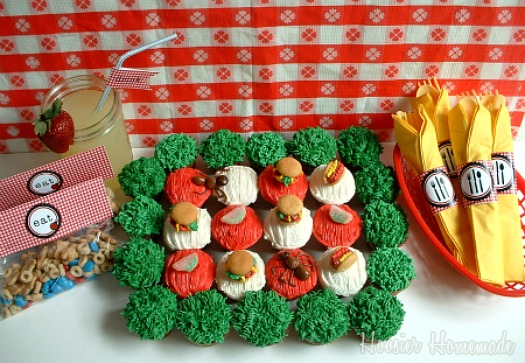 Next up are these fun Picnic Cupcakes with Printables from Charlotte at The Paper Cupcake. I shared them last year in the Cupcake Chronicles Newsletter. If you would like the instructions for the Cupcakes or the Picnic Printables, you can sign up for the FREE Newsletter that will give you access to over 80 newsletters along with lots of printables for every occasion!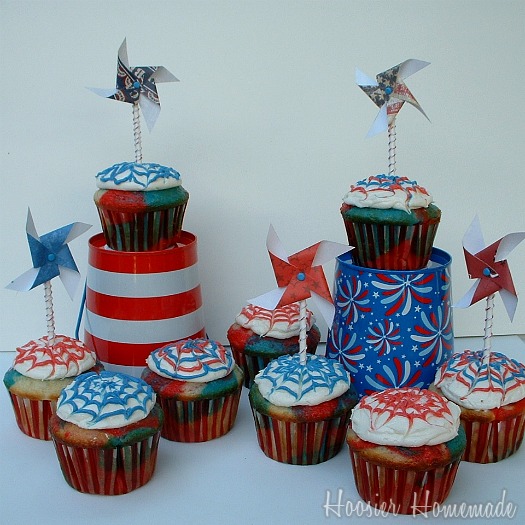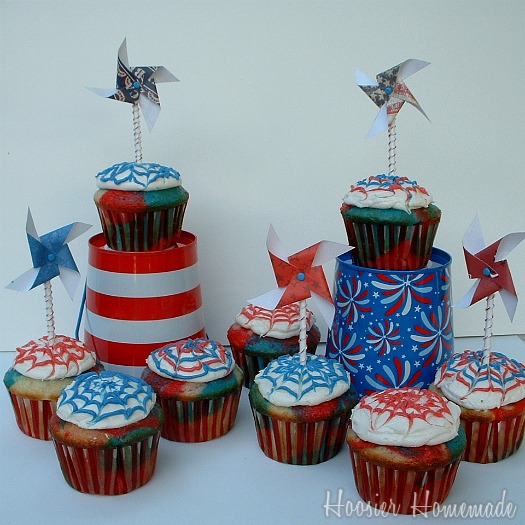 These Red, White & Blue Tie Dye Cupcakes are just about as fun to make as they are to eat! And the Pinwheel Topper adds a bit of whimsy!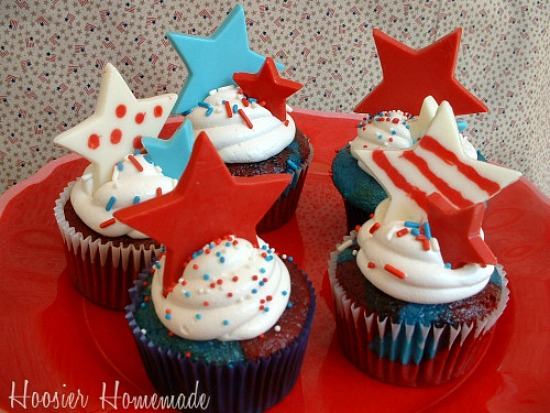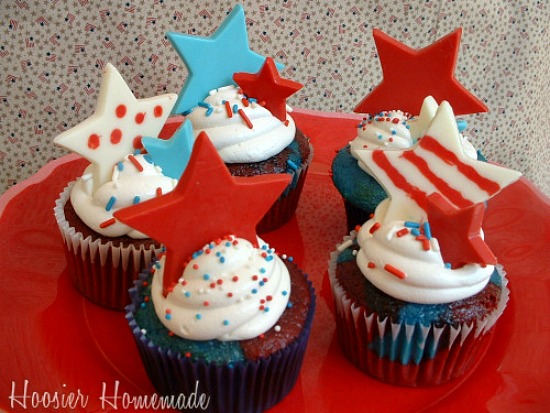 And lastly, these Red, White & Blue Cupcakes are topped with Marshmallow Fluff Frosting and Chocolate Stars…YUM!
Linking to…Gooseberry Patch
Now it's your turn…show off your cupcake creations! I'd appreciate a link back and be sure to check out the other cupcakes!
If you are reading this post in email, pop on over to check out all the cupcakes linked up to Cupcake Tuesday!