Linen Cabinet Organization
We don't have any storage in our bathroom, just the cabinet in the hall outside the bathroom. Usually on a daily basis, one of the boys or my husband was asking where to find something.  So, I decided to make it as easy as possible on them and me.
Here is where I started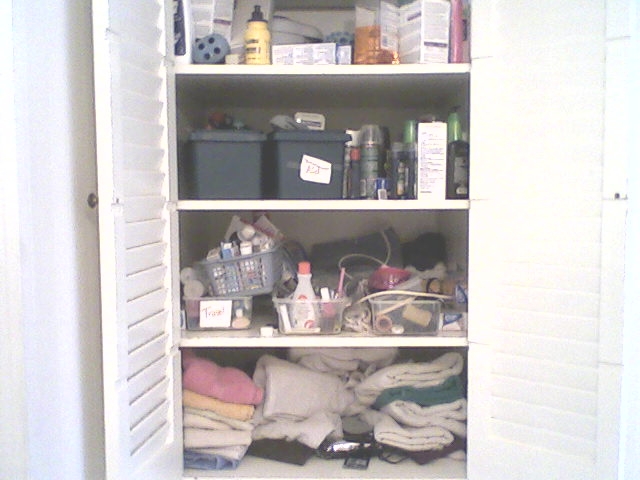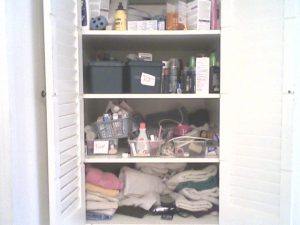 I took everything out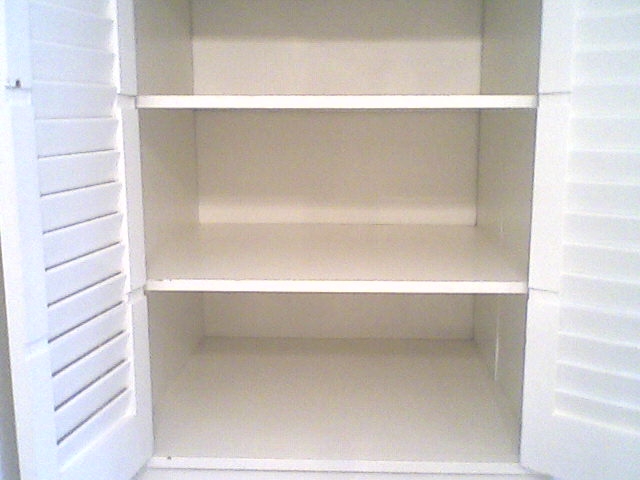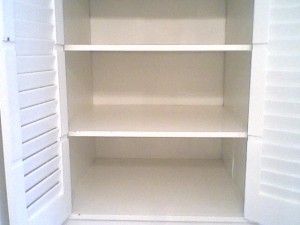 Last week I shared my Office Supply Canisters. They turned out so cute, and I still had some Oatmeal cans that I could use. So, I used solid colored scrapbooking paper and covered them the same way I did the Office Supply Canisters. I printed the supply names and backed them with a different color of paper. (Sorry I guess my camera phone was tilted)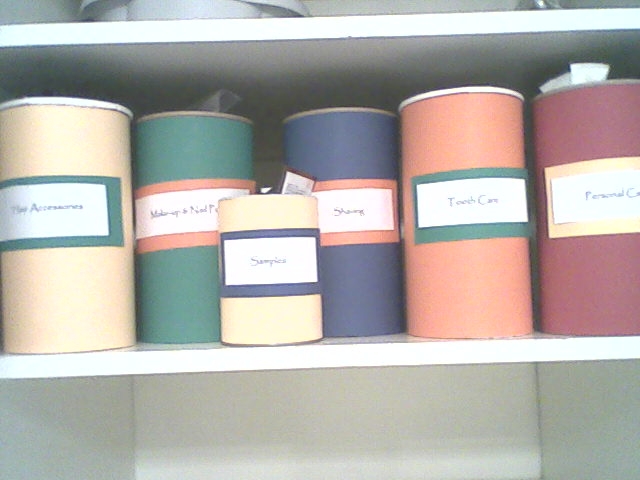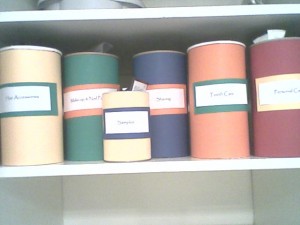 I divided them by: Make-up & Nail, Hair, Samples, First-Aid, Medicine, Shaving, Tooth Care, Personal Care, Travel, Injuries and Sun Care.
Then, I already had several of our supplies in containers, so I just re-purposed those. By re-using containers I already had and looking through my stash of supplies, I spent $-0- on this project.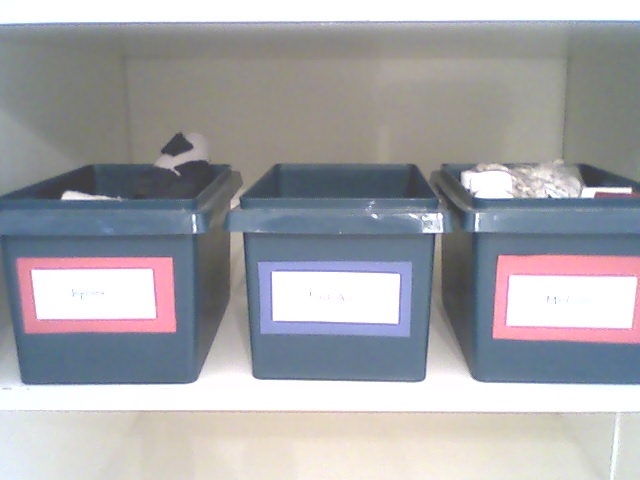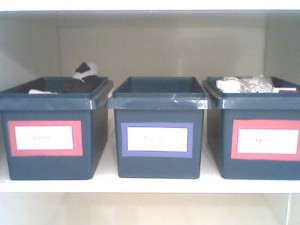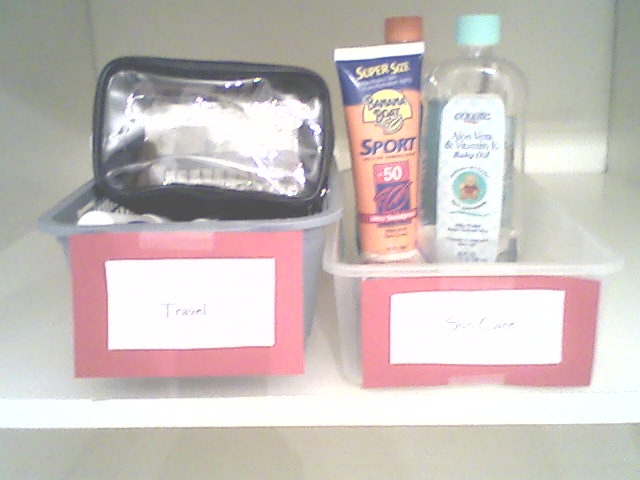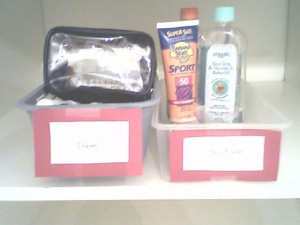 I even made a little sign for the Stockpile area, no excuse finding what they need now.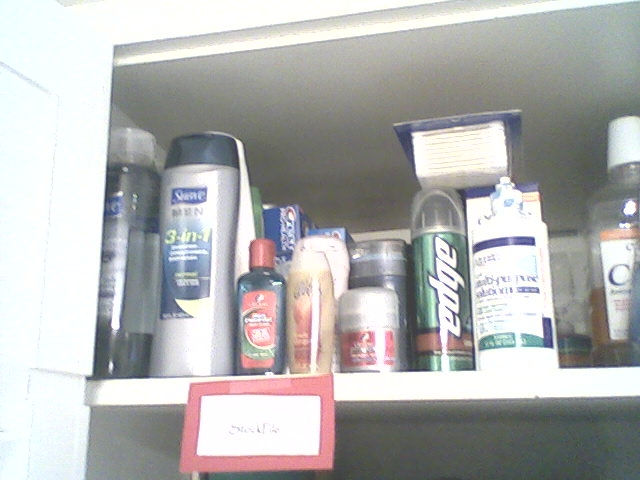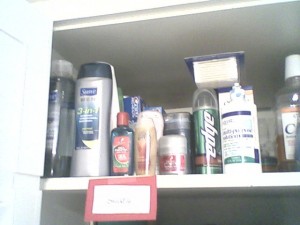 After folding the towels and putting everything back in, here is how it turned out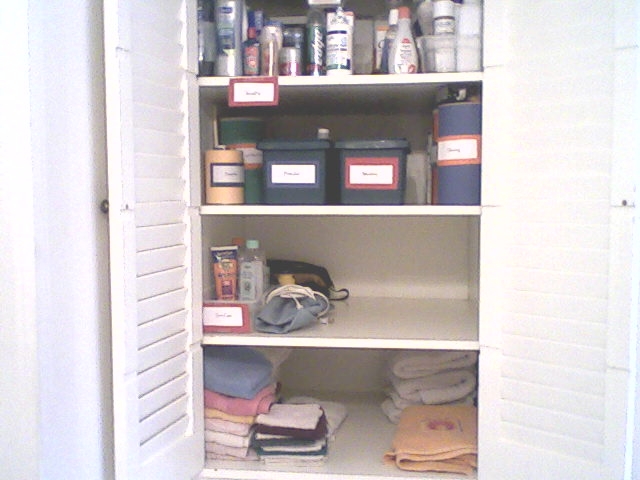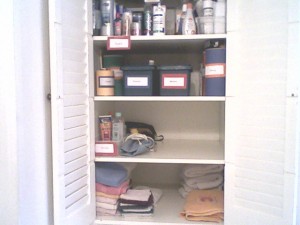 I've been wanting to get this cabinet organized for weeks, and also wanted to join in on the blog carnival, Tackle It Tuesday, hosted by 5 Minutes for Mom. It worked well to tackle both.
Please visit these great blog carnivals for more inspiration:
~Tackle It Tuesday hosted by 5 Minutes for Mom