One of the best and most frugal ways to decorate is with nature. Early in the Spring, I shared with you how I changed my mantle for Spring by using forsythia, ivy and boxwood.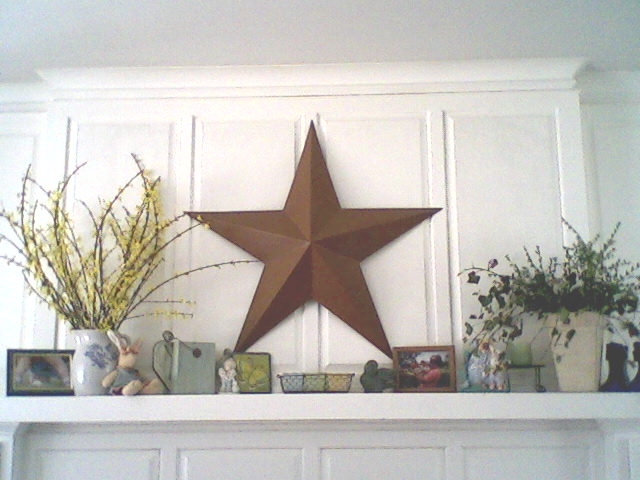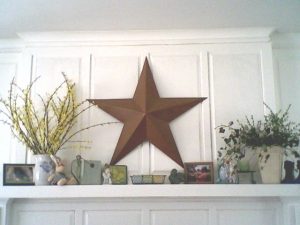 Well, the forsythia have since died, so I decided to head out to the yard again to see what I could replace it with. This  Beauty Bush is blooming right now, and I just love the little pink flowers.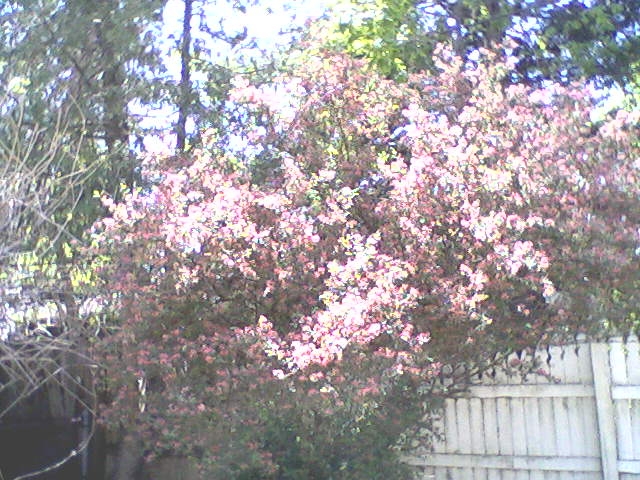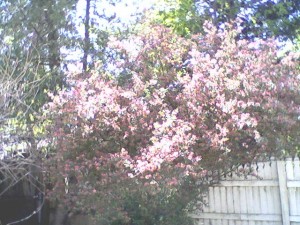 I cut an arm full and filled the house.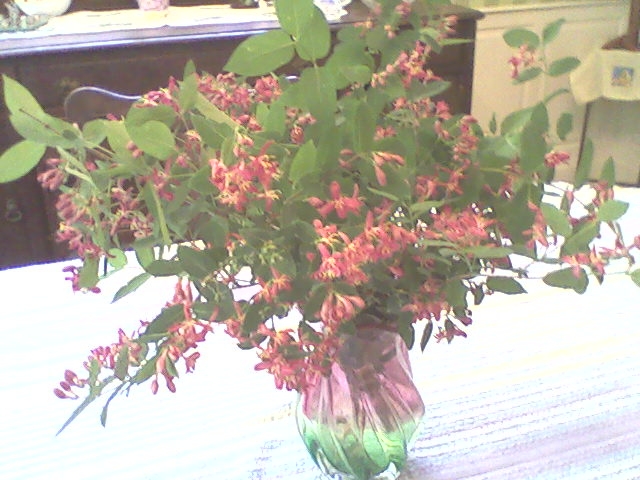 And changed the Mantle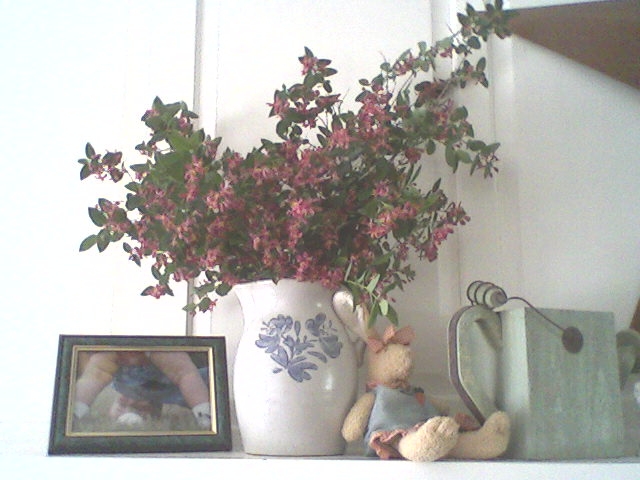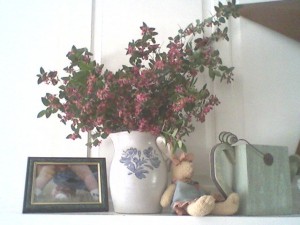 And a few weeks ago, I decorated this cute little chair that sits in a corner in our Living Room.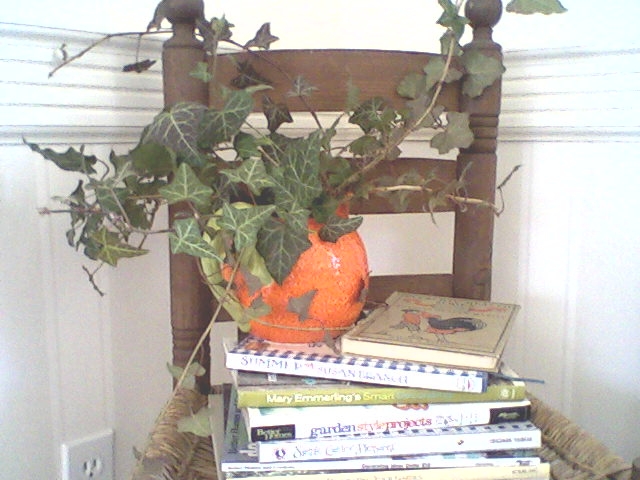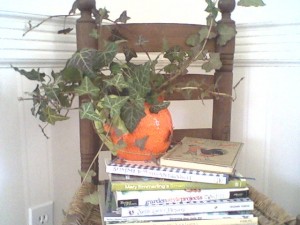 I just piled up some of my favorite books and put a pitcher/tea pot filled with ivy on them.