Make these Lemon Chick Peeper Cookies with just 3 ingredients, plus the face and feathers. They are as fun to make as they are to eat!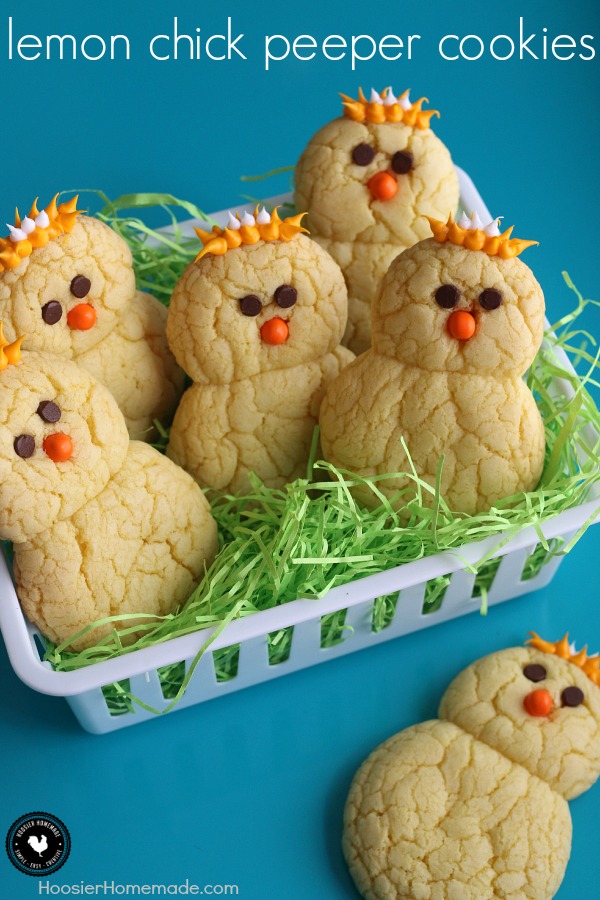 I love this time of year when the grass and flowers are coming to life again. The birds are returning to our feeder. And the baby chicks are at the local farm store. A couple weeks ago when we were shopping, I just had to stop and see the chicks. They are so cute. I even spotted a chicken coop, but I restrained myself, we do live in the city limits after all. Although I was really tempted.
So I guess for now, I'll just have to be happy with these Lemon Chick Peeper Cookies instead of the real chicks.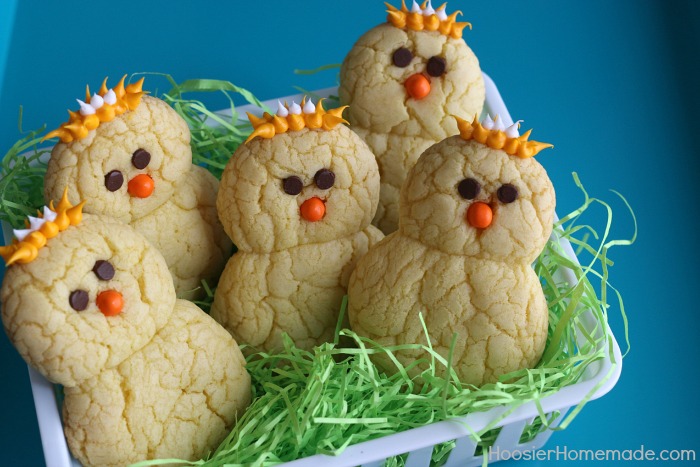 With just 3 ingredients, you can whip up these lemon cookies in a flash. Just like the Mini Funfetti Sandwich Cookies, I started with a cake mix, Lemon of course, and added eggs and oil.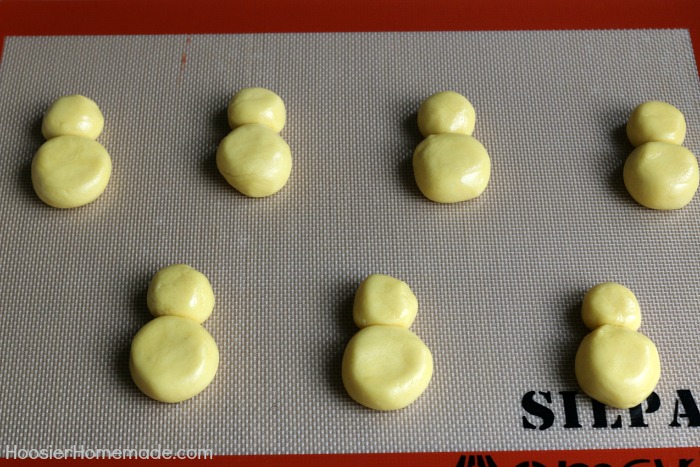 After the cookies are mixed the dough will be very thick, cookie like. Roll the dough into balls and place on the cookie sheet. I used a 2 tablespoon cookie dough scoop for the body and the same for the head but then pinched off about 1/4 of the dough, rolled and placed it right next to the body. Be sure that they are touching.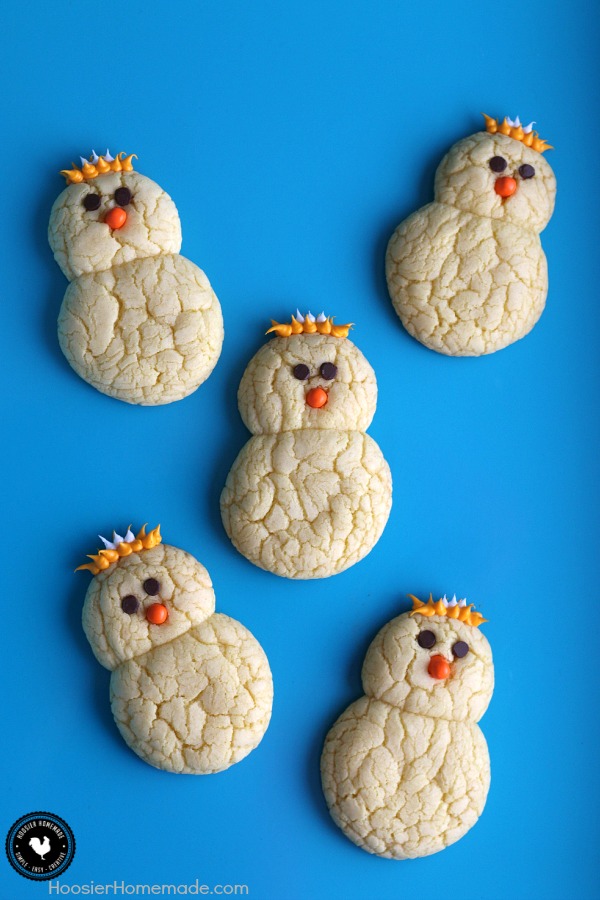 After the cookies are baked, which takes about 10 minutes, immediately add the orange Tic-Tac for the nose and mini Chocolate Chips for the eyes.
I just adore the little feathers on his head! A little yellow and white frosting, a decorator bag fitted with a #4 Tip and you have the cutest feathers ever! What do you think of these Lemon Chick Pepper Cookies?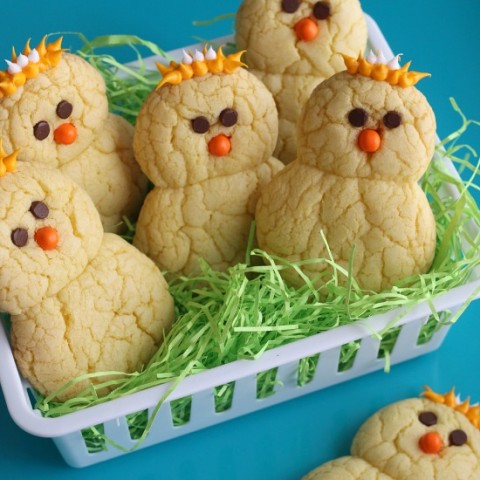 Lemon Chick Peeper Cookies
Made with just 3 ingredients plus the face and feathers, these cookies are as fun to make as they are to eat
Ingredients
Cookies
1 Lemon Cake Mix
1/3 cup oil
2 eggs
Yellow coloring ,optional
Face
Eyes - mini chocolate chips
Beak - orange Tic-Tacs
Feathers
Yellow and White Frosting - very small amount of each
Instructions
Cookies
In large bowl, combine cake mix, oil and eggs
Mix until well combined -batter is very thick, like dough
Add Yellow coloring if you want your chicks brighter - I did not use any
Preheat oven to 350 degrees
Spray a cookie sheet with non-stick cooking spray
Roll 2 balls of dough for 1 chick - 1 ball larger than the other
Place on cookie sheet with smaller ball touching the larger ball
Bake for 10-12 minutes or until cookies just start to brown
Remove from oven and immediately add eyes and beak
Place on cooling rack
Feathers
Color frosting dark yellow and place in decorator bag fitted with a #4 tip
Fill another decorator bag with white frosting and fit with a #4 tip
Pipe on yellow feathers by squeezing a little frosting out of the tip and pulling away
Add a few white feathers, and finish with a few more yellow feathers