Lemon Blueberry Angel Food Cake: Spring Inspiration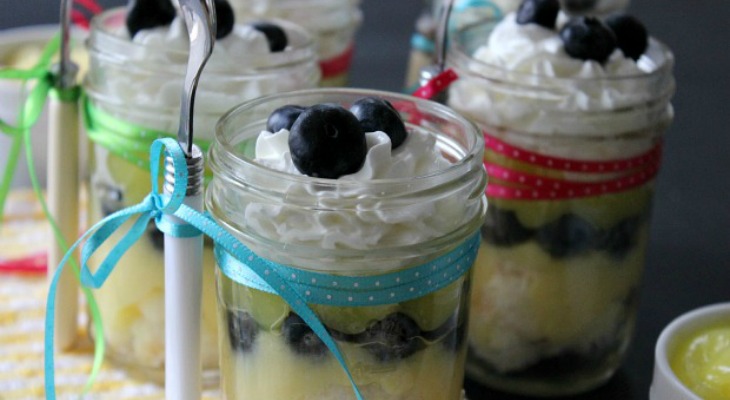 I truly have a hard time picking my favorite fruit. I usually say it is strawberries but that only lasts until I get some delicious blueberries to enjoy! Blueberries definitely make this dessert for me. I love the mix of the sweetness of the berries with the tart of the lemon and the sweetness of the cake. Bonus-it's in a jar! So much fun! These Lemon Blueberry Angel Food Cake desserts are perfect for a garden party this Spring.
40 Days of Spring Inspiration continues with Day 17! Each day we are inspiring you with recipes, decorating ideas, crafts, tips for your home and much more!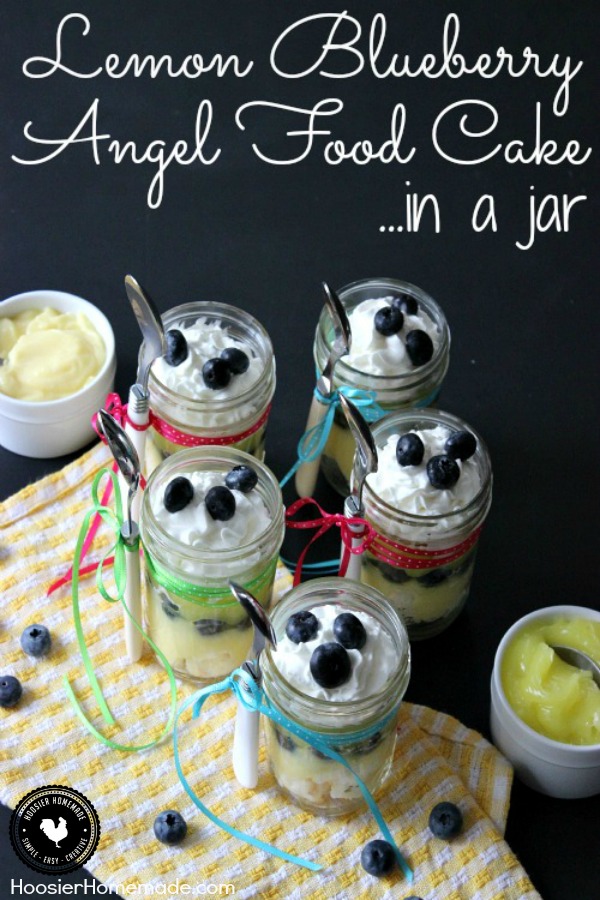 I'm pretty sure my jar would have a lot more blueberries! These are fun to serve (and eat)! Easy as pie cake to make and they are certain to be a hit with everyone you serve them to.
Find this lemon blueberry angel food cake by clicking the link below…