Krispie Treat Christmas Trees:Holiday Inspiration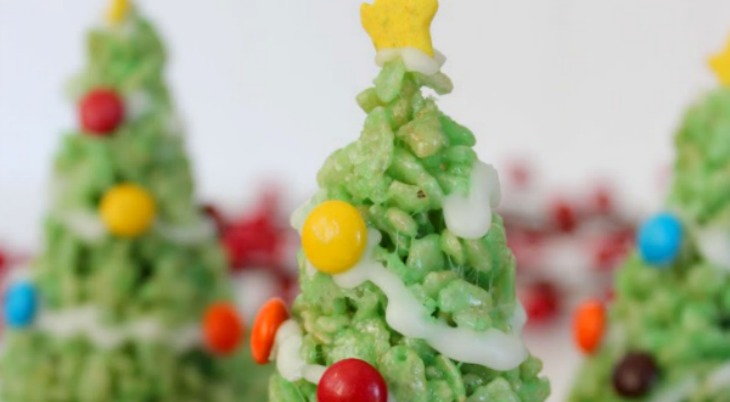 I am a lover of all things Krispie Treat. These are the kinds of treats that you will see me making and not sharing. I agree that these Krispie Treat Christmas Trees are super fun to make as well. Who wouldn't want to make them? If you're making a holiday treat for the class, you'll probably want to make these!
100 Days of Homemade Holiday Inspiration continues with Day 85! Each day we are inspiring you with  recipes, decorating ideas, crafts, homemade gift ideas and much more!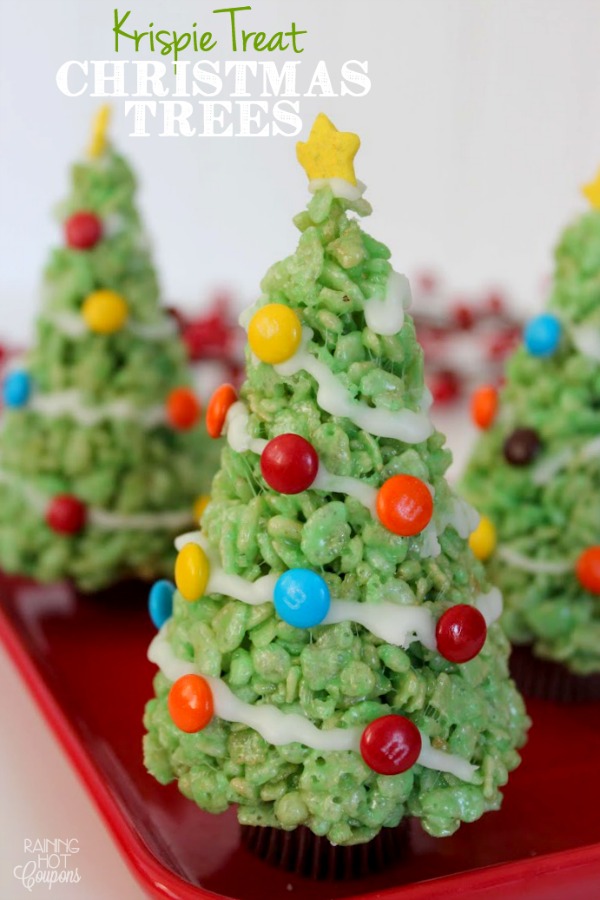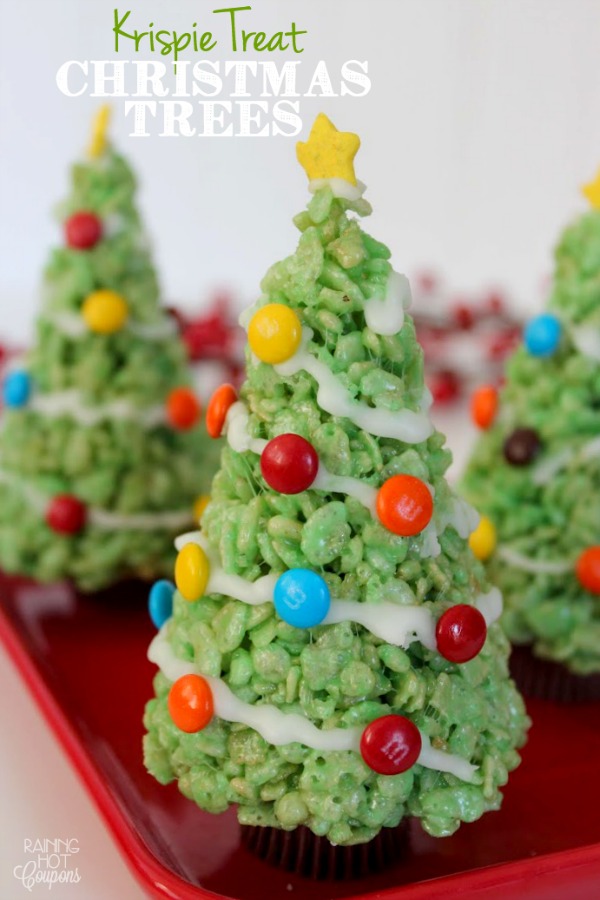 It takes around 10 ingredients, but the step by step process is fairly simple. I'm sure you could also add your own flair to these trees. My favorite is the star on top! I feel like it makes it so fun and so surreal for little kiddos who are making these treats. If you're looking for something fun to make for the holidays, make this your go to treat. I enjoy doing things like this with my kids and this is definitely on our list this year! Hopefully it's on yours as well!
Find this Krispie Treat Christmas Trees from Raining Hot Coupons by clicking the link below…
Sign up to receive a daily email full of Holiday Inspiration