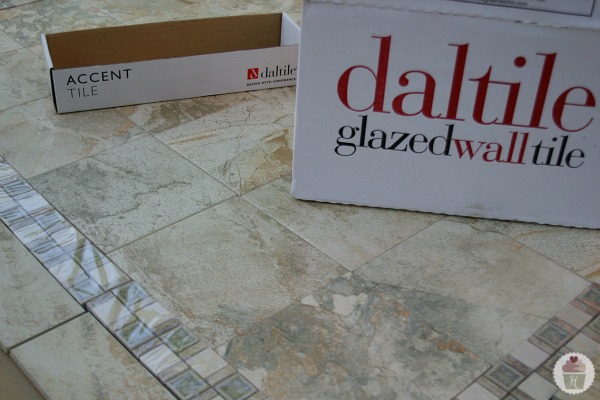 Doug has been working on the Kitchen Island a bit, so we thought we would give you an update. You can learn all about the Daltile from The Home Depot that he is using, and get some tips on what to use for your tiling project.
I think the hardest process in building this Kitchen Island will be choosing the tile and the layout. There were lots of great designs to choose from, but we wanted the Island to look similar to the counter tops and also blend well with the decor of our home. Another factor was cutting the tile, the flooring specialist at The Home Depot showed us all the tiles saws and tools we would need to cut the tile, and it doesn't look too difficult, but he also said if we could lay out the top so we didn't have to cut the tile or at least only a few cuts, it would be easier.
So Doug laid all the Daltile out so we could see how it would look.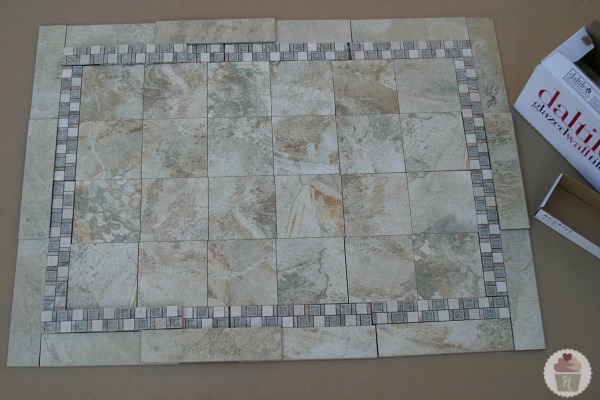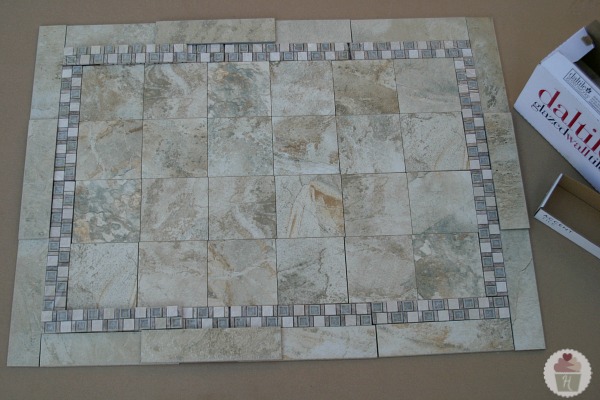 It's looking good so far, I can hardly wait to have the finished island in my kitchen.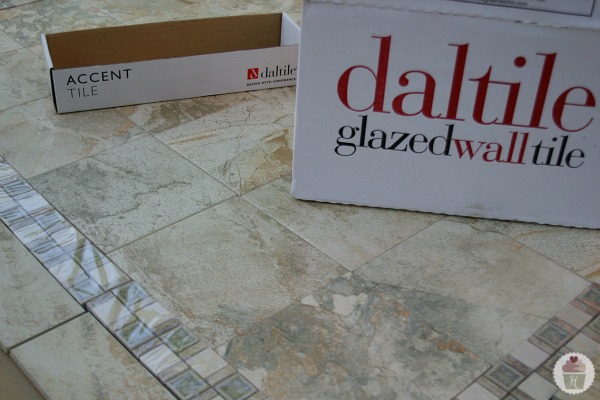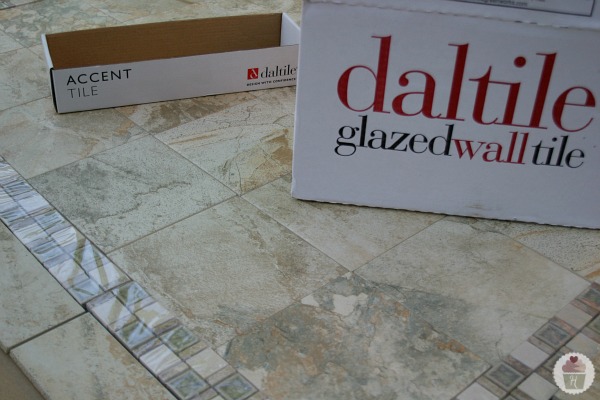 This design is called Folkstone Sandy Beach and I think the Accent Tiles really pull it all together.
Then it was on to cutting the wood legs for the Kitchen Island, Doug commented that this was going to be the most difficult step in the building of the island. He needed to cut the notches for the shelf supports and since we don't have tablesaw or any saw that can accommodate a dado blade he needed to do it the old fashioned way.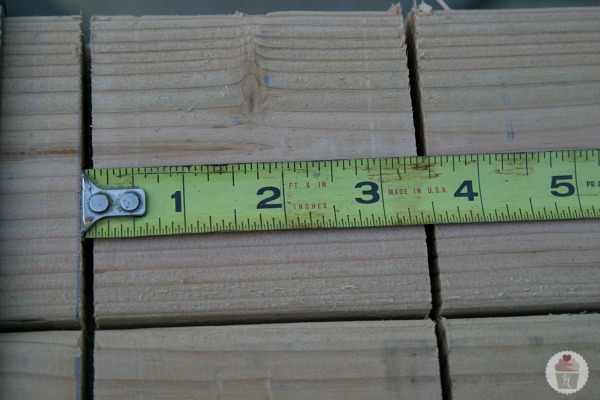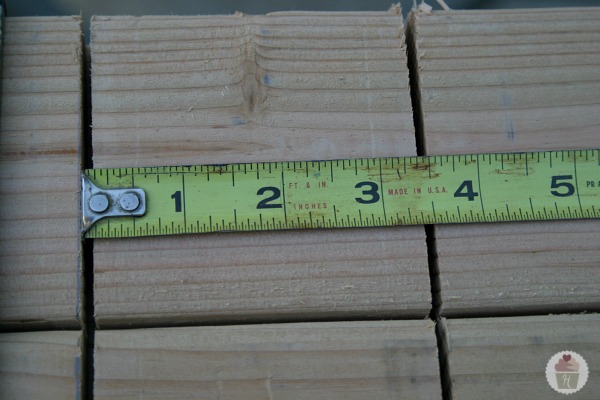 First he secured each pair of legs together and cut to the depth of the support board…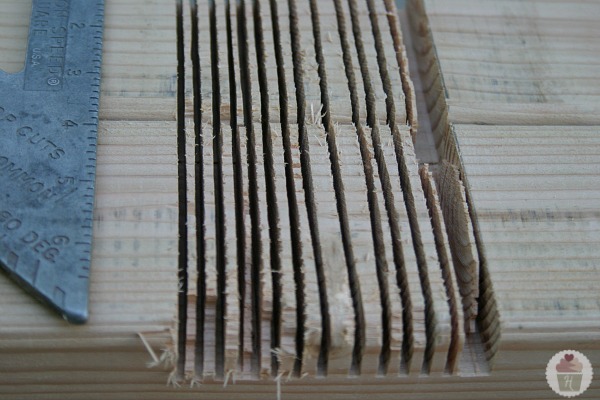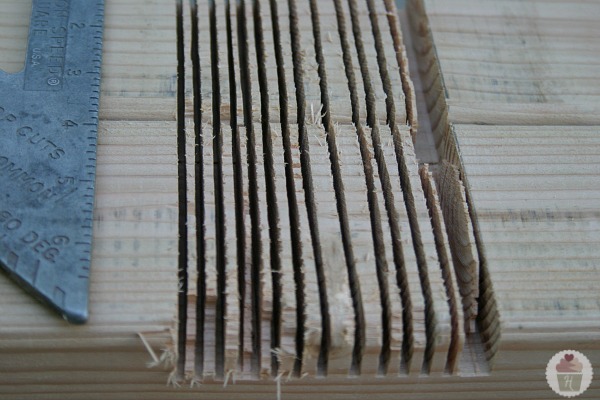 Then he made several kerf cuts in the area where he wants to remove for the supports.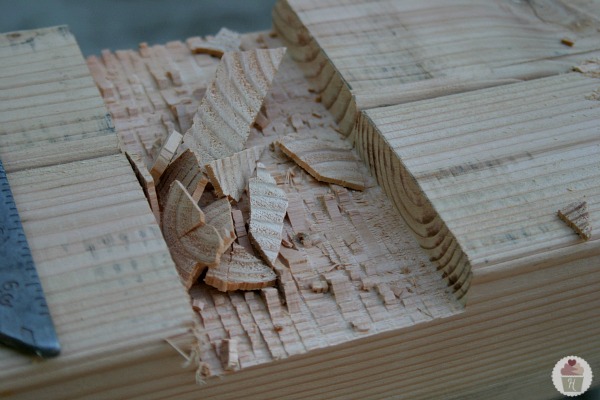 Knocked out the pieces and cleaned it up with a wood chisel.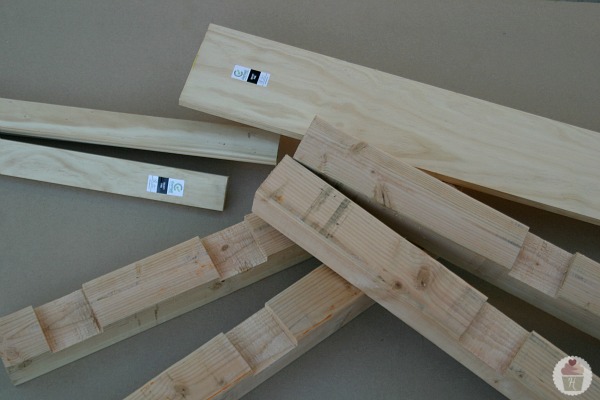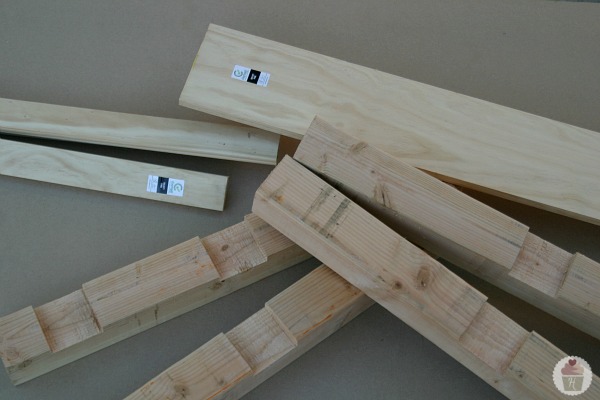 The legs are done, now it's time to move on to the rest of the construction of the island.
Be sure to stop back next week and check out our progress! And in the meantime, visit The Home Depot to see all their new line of Daltile or if you need some tips on any flooring project check out The Home Depot video library.
Disclosure: This is a compensated post. The Home Depot has provided me with materials to build a kitchen island.