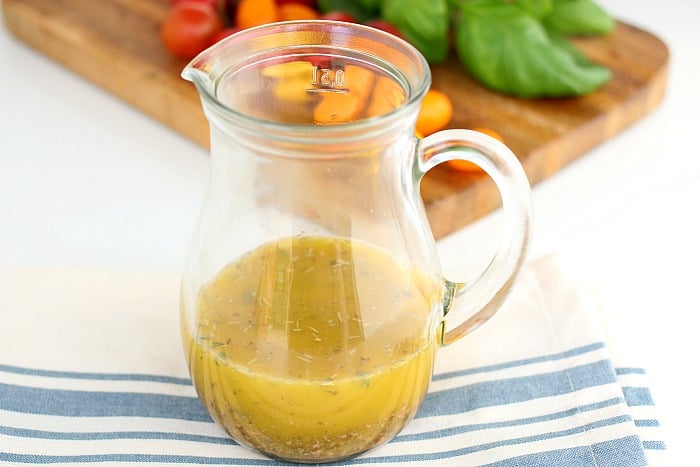 Make this Italian Dressing in minutes with just a handful of ingredients. Use it on your favorite salad mix, pasta salad or drizzle it over fresh tomatoes.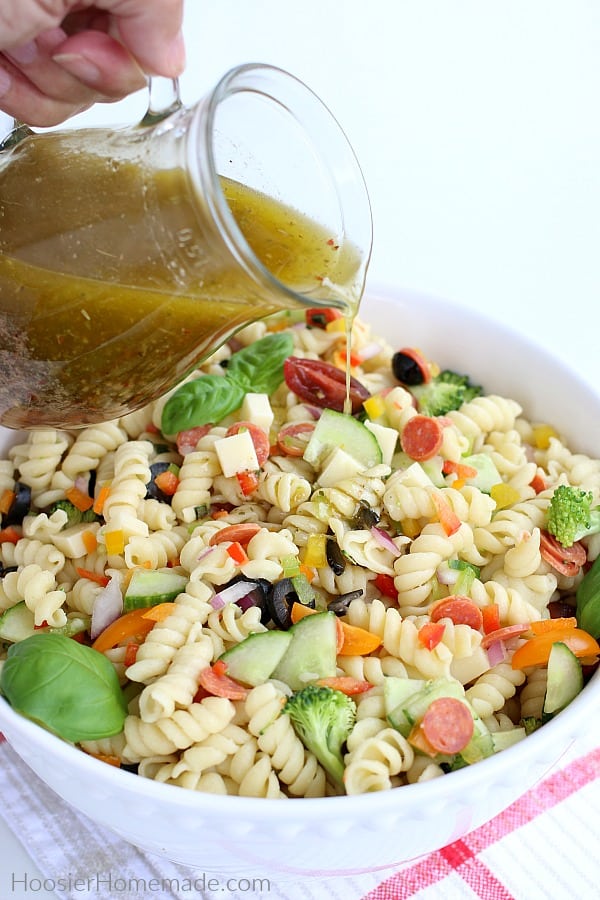 Italian Pasta Salad makes a great Summer salad – or really anytime of year. The addition of homemade Italian Dressing only takes minutes and adds a ton of great flavor.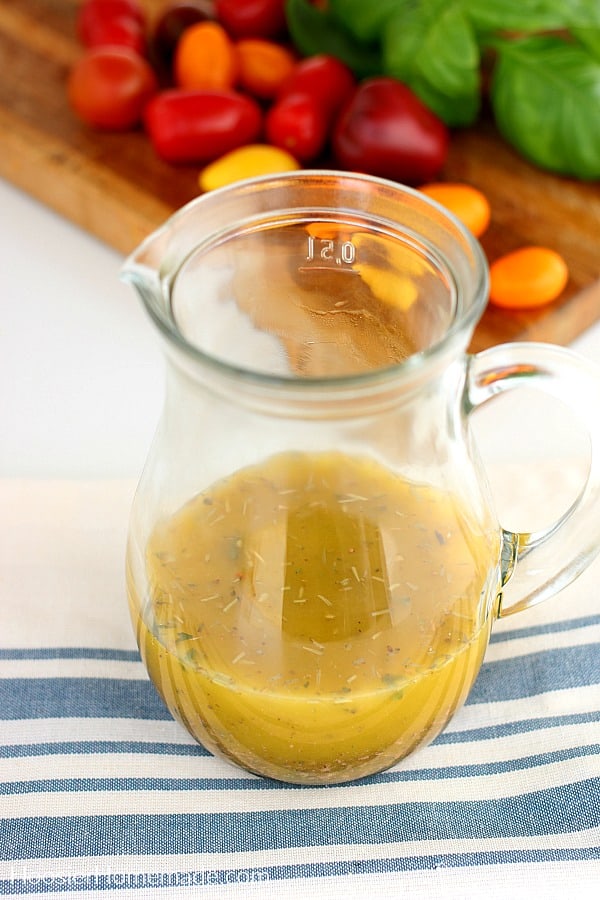 Every time I make dressing from scratch I think – why don't I do this more often? It literally takes minutes to make and tastes so much better than store bought dressing.
The best part is that you can control the ingredients you add, if you like more flavor or spice add a little more Italian Seasoning, if you prefer the dressing more settle tasting, you can cut back on the seasoning.
This Italian Dressing Recipe also has the addition of fresh Parmesan Cheese, you can certainly leave it out if there are food sensitivities to dairy or cheese.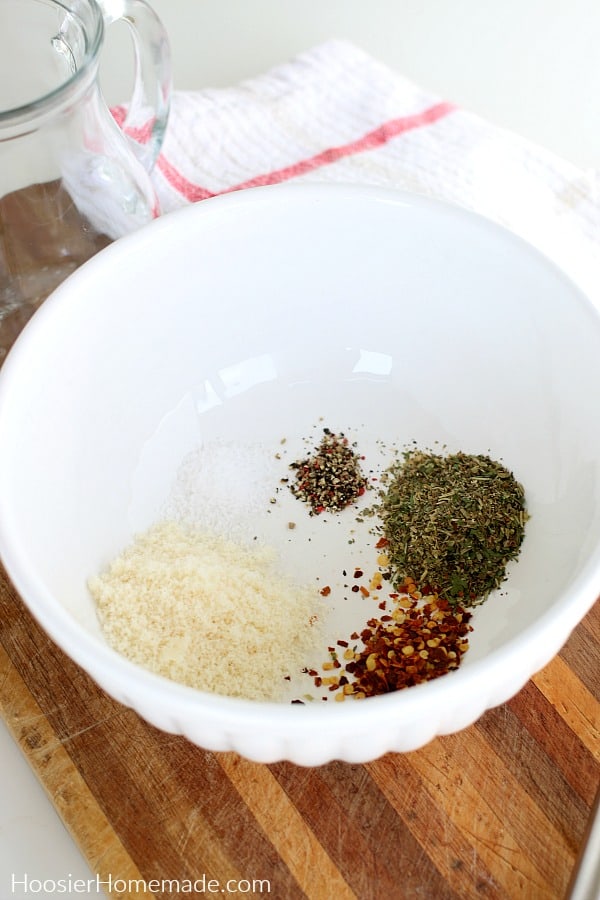 How to make Italian Dressing
Ingredients
Tools Needed
Measuring spoons
Measuring cups
Whisk
Mason Jar with lid or other container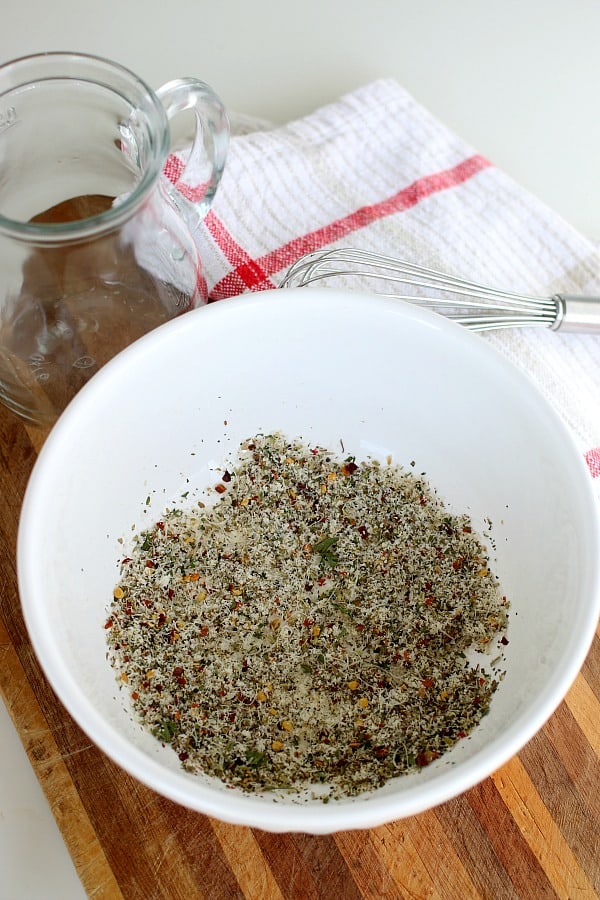 Step 1
Add all the spices and cheese to a medium bowl and whisk together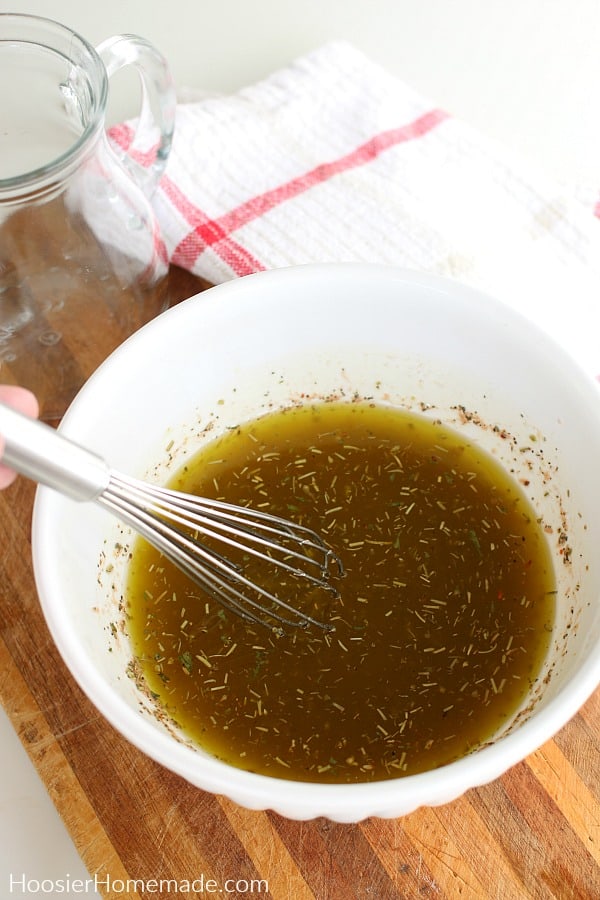 Step 2
Pour the red wine vinegar into the bowl while whisking
Drizzle in the Olive Oil while whisking
Whisk until completely combined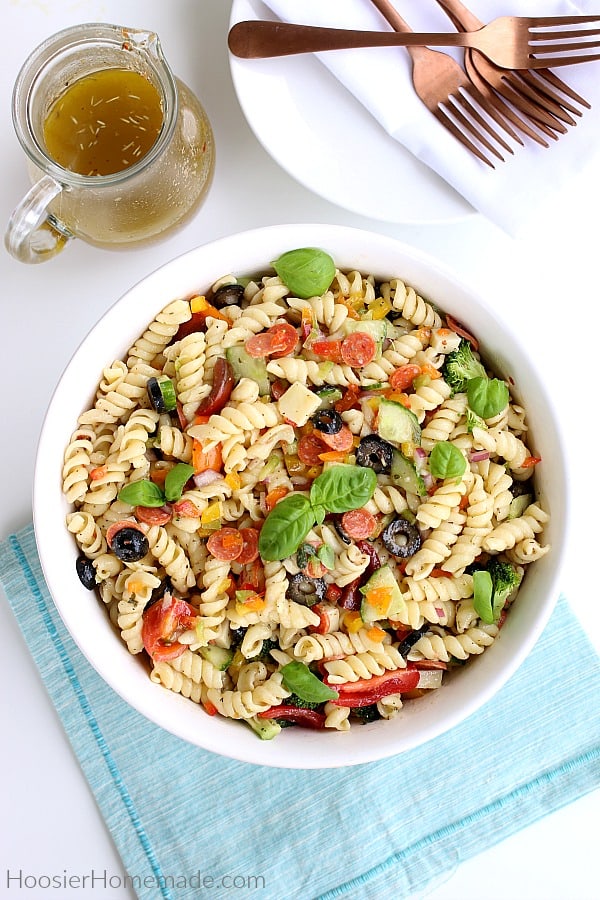 Italian Dressing Recipe – Frequently Asked Questions
How long will the homemade dressing keep?
Be sure to keep the dressing in a jar with a sealed lid and in the refrigerator. It should last up to 2 weeks.
Can I change this recipe to suit my taste?
Absolutely! That is the best part of making your own homemade dressings. Add a little more or a little less of any ingredient, or add ones that you like.
What can I substitute for red wine vinegar?
You can easily try another type of vinegar like cider vinegar. However, I wouldn't use regular distilled vinegar because it won't have the flavor you need in the dressing.
What type of Parmesan Cheese should I use?
I like using fresh Parmesan. You can buy a chunk of it near the other cheeses at your grocery store. Grate as much as you need for each recipe. Then keep it in a resealable bag in the refrigerator. If you prefer, you can also use the grated Parmesan Cheese that comes in a can.
What goes well with this Italian Dressing?
Any salad mix that you like will go perfectly, it's perfect on Pasta Salad or even drizzle it over fresh tomatoes.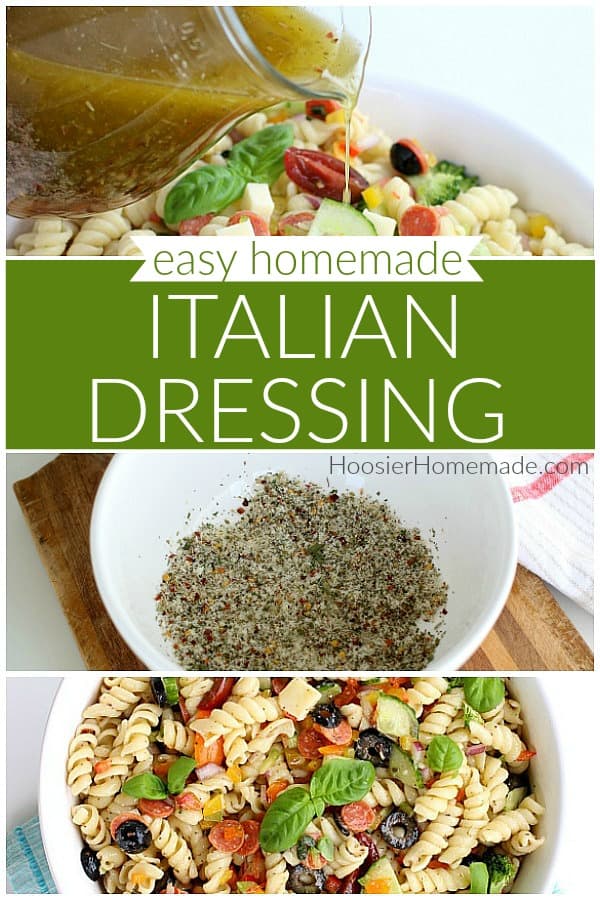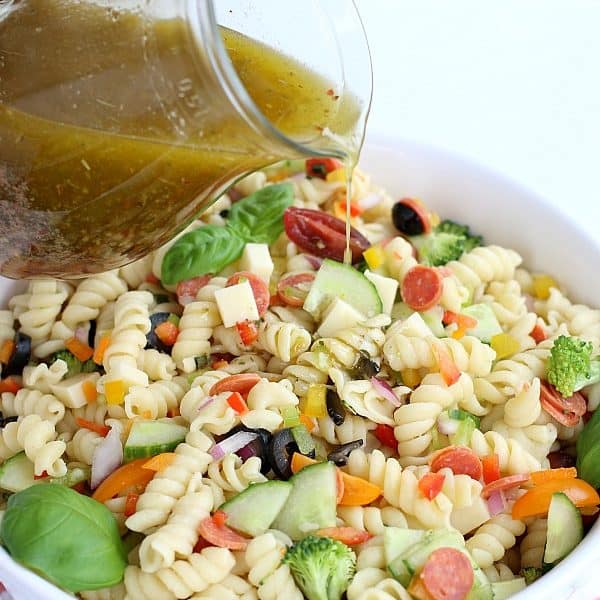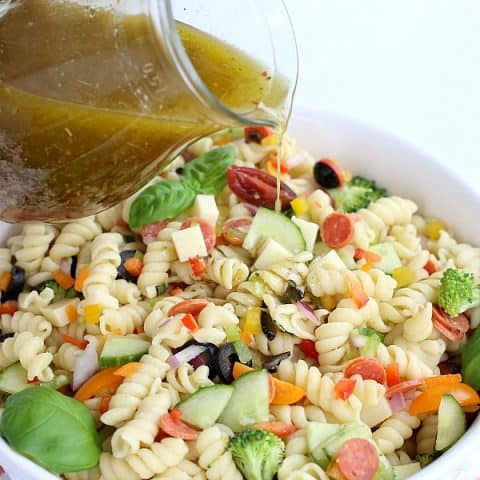 Italian Dressing
Easy to make Italian Dressing that goes perfectly on Pasta Salad, or your favorite lettuce salad.
Ingredients
3/4 cup Olive Oil
1/4 cup Red Wine Vinegar
1 tablespoon Italian Seasoning
1/2 teaspoon red pepper flakes, optional
2 tablespoons fresh Parmesan Cheese, grated
Salt and Pepper to taste
Instructions
Mix seasonings and cheese in a small bowl - (homemade Italian Seasoning Recipe here)
Slowly whisk in vinegar and oil until well combined
Transfer to jar with lid
Store dressing in refrigerator until ready to use
Notes
Store in refrigerator up to 3 weeks
Recommended Products
As an Amazon Associate and member of other affiliate programs, I earn from qualifying purchases.