It seems like our Christmas decorating this year has been really unique, from the decorations on the front porch to the addition of the burlap on the Mantel…most everything is different, unusual and definitely unique. I like it that way…it's pretty cool!
When I received my new Epic Tool for Die Cuts from Lifestyle Crafts a couple weeks ago, Doug and I couldn't wait to dive in and see what we could create.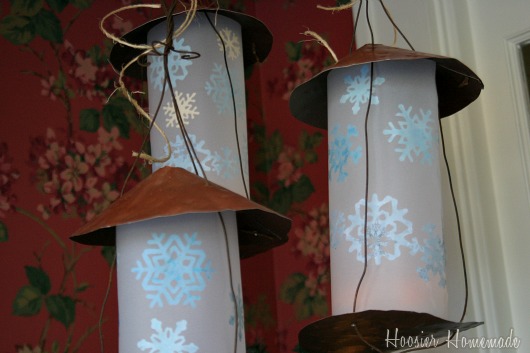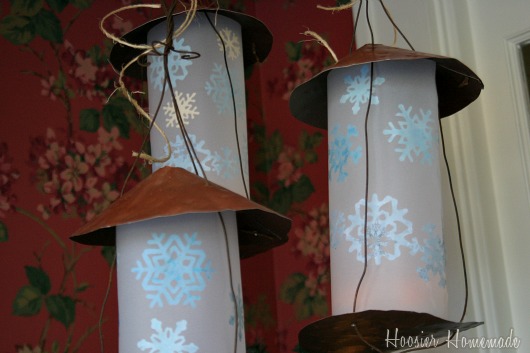 A couple years ago, we made the Copper Walkway Lanterns after seeing them in the Gooseberry Patch Christmas 2009 Book. We tried to cut back on expenses a little and we used regular metal flashing and spray paint them copper. While they looked alright, they just didn't seem to be the best. So we packed them away, hoping the time would come that we could use them…well, the time has come and I'm super excited with how they turned out.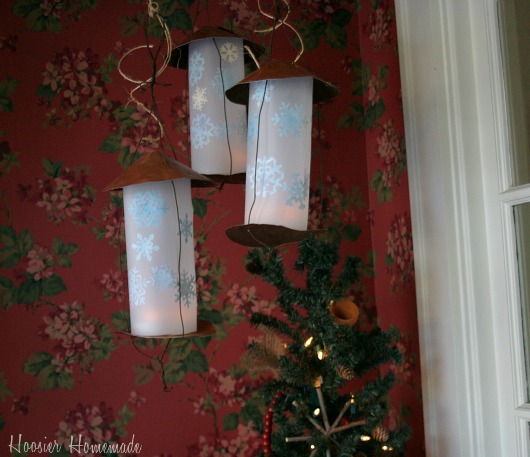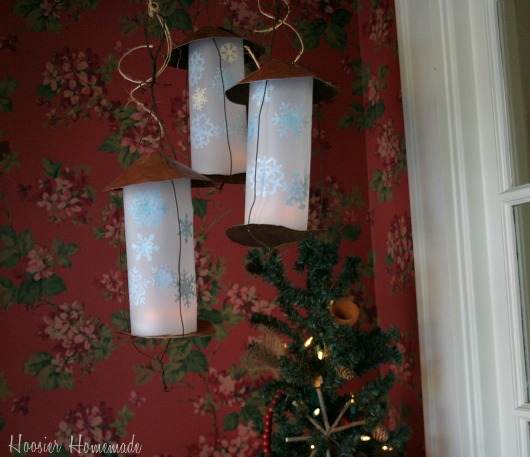 The Paper Lanterns were very easy, although they did take a little patience and time. Here is what we used to create them…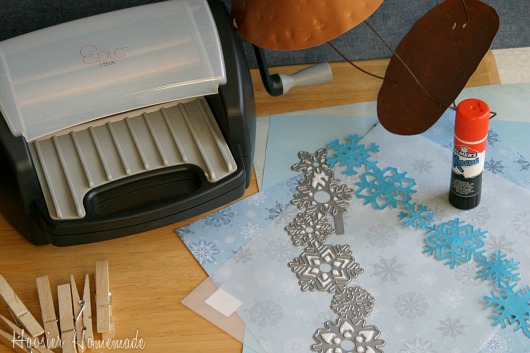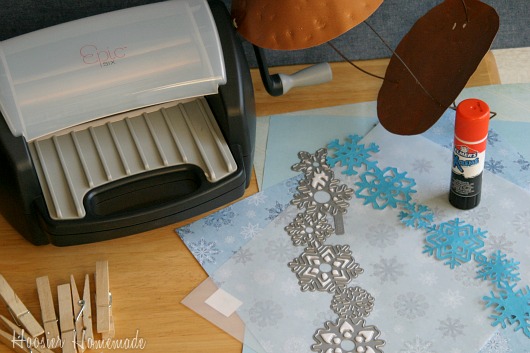 Epic Tool for Die Cuts
Snowflake die cut – there are hundreds and hundreds of die cuts to choose from at Lifestyle Crafts, we thought the snowflakes would be great to use, then we can leave them up even after Christmas
Scrapbook paper
Velum scrapbook paper
Glue – a regular glue stick will work for the snowflakes but you will need something pretty strong for the edges, we used Elmer's Xtreme Glue Stick
Clothes pins to hold the lantern while it's drying – optional but much easier
Copper lantern or you could even just set these in a clay pot or on a small plate, depending on where you are going to use them
Battery operated tea lights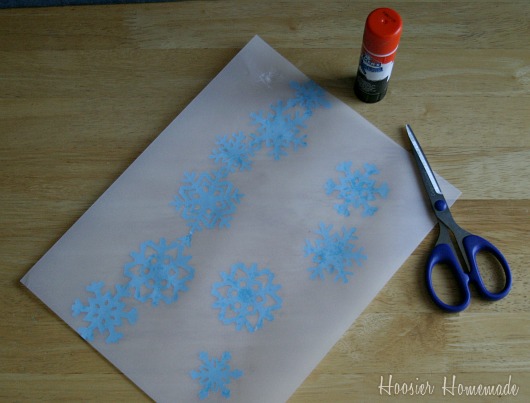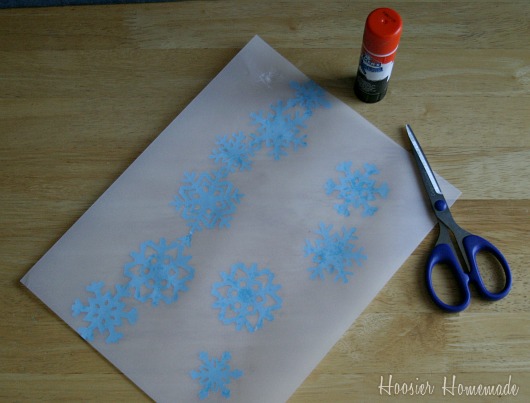 After you cut out the snowflakes or other design, glue them onto a velum paper. Remember to glue them right side down so that the pattern shows through the velum.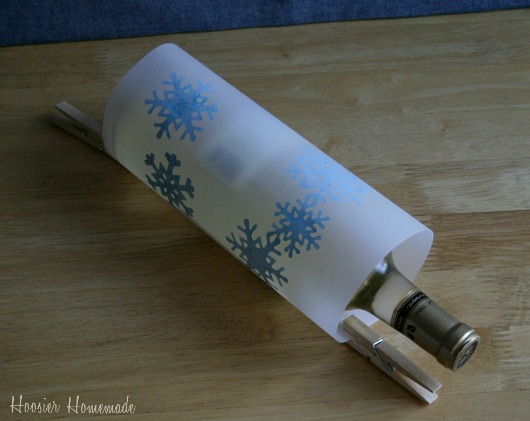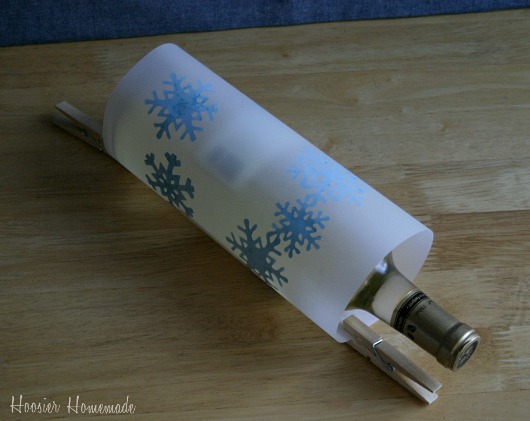 Glue one edge all the way down, then attach to make a circle. Use clothes pins to hold the edges and place a bottle to weight it down. Let it set for at least 15 minutes.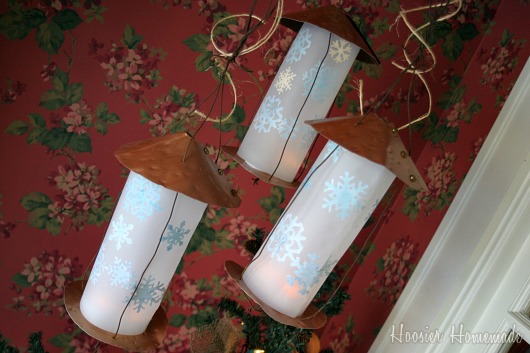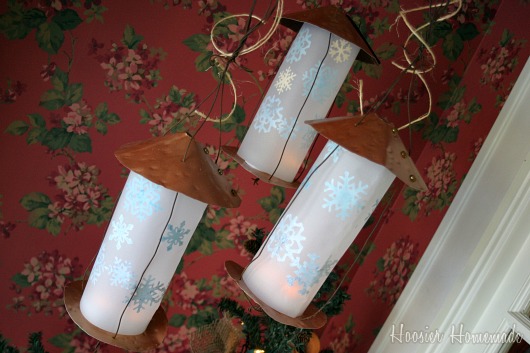 As I said, we made these lanterns with metal flashing and spray painted them copper. You could certainly also use heavy card stock paper to create them.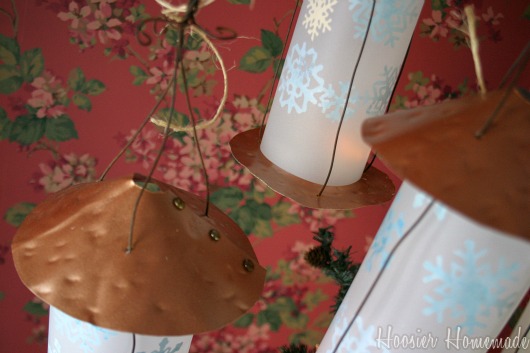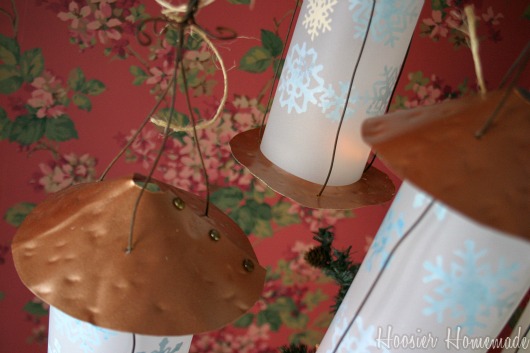 On top you will need some metal brads and a hole punch.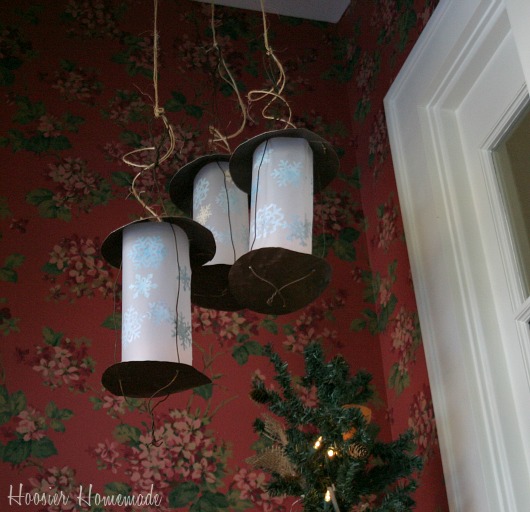 And then use heavy wire to hang them.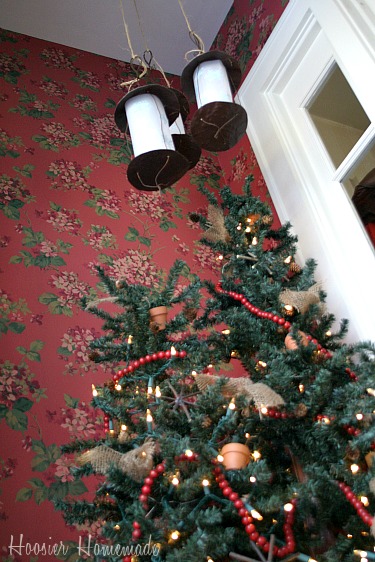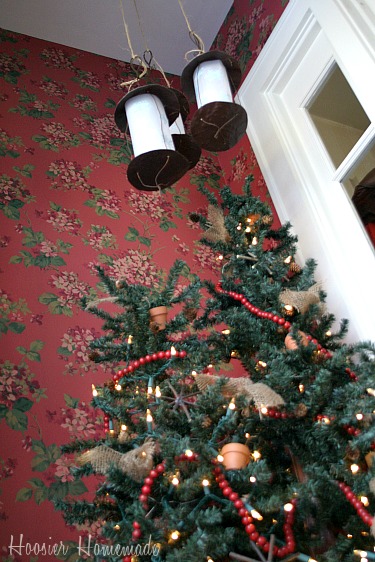 Another one of the unique Christmas trees we created this year, is this grouping. We used 3 trees in varying sizes and placed them close together in the foyer. And yes…I know I already showed you the Christmas Ladder Tree that we put in the foyer…but sometimes most of the time things change around here. Can I just say I have most wonderfully patience and helpful hubby EVER!!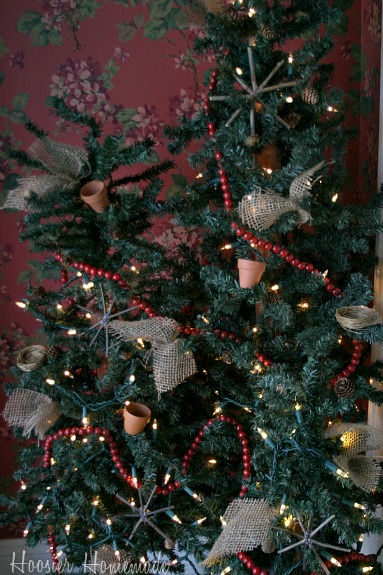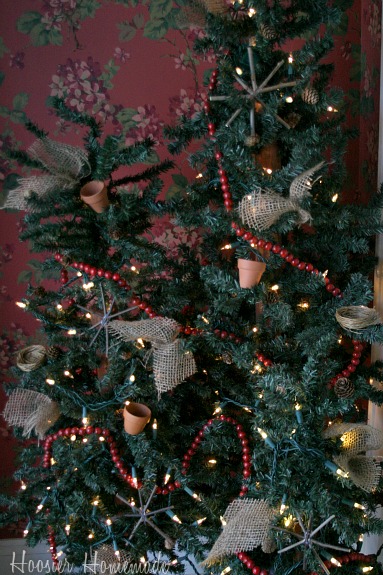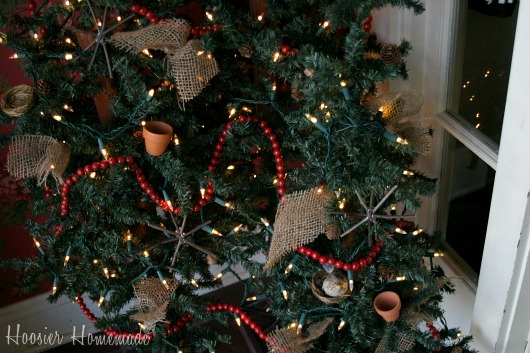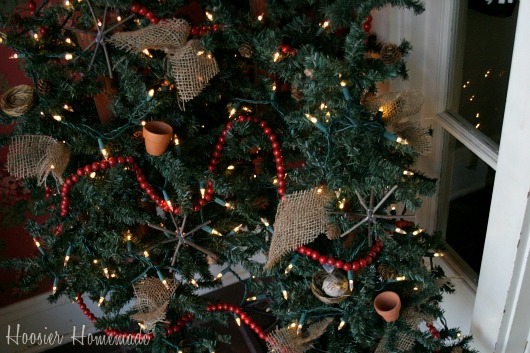 I used short pieces of burlap and wired them on, created snowflakes from twigs and added red wooden beads, some birds nests and mini clay pots.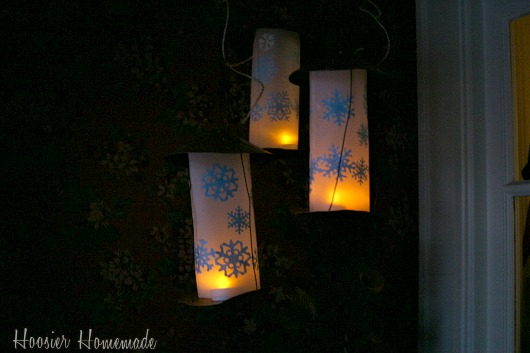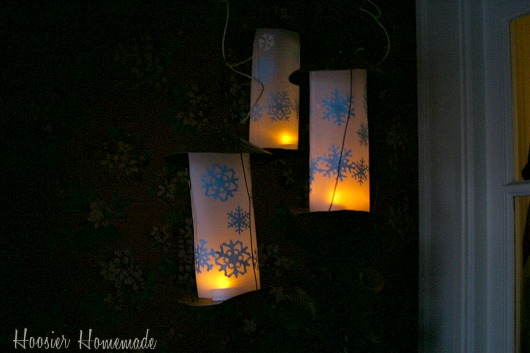 Then we added battery operated tea lights for a warm glow. Our new Paper Lanterns will greet our guests this holiday season. Watch for some fun cupcake wrappers and a darling tag wreath coming soon!


Interested in these cool products from Lifestyle Crafts? Head on over and be sure to use Promo Code…HOOSIER to receive 20% off your order! How cool is that?


AND…from December 13 – 19 you can enter for a chance to win a $500 shopping spree to Lifestyle Crafts! Head on over to the Facebook page.
Disclosure: I received some products to try from Lifestyle Crafts and as always, the opinions are my own.
Linking to…Holiday Home, Made by you Monday, The Inspired Room, Transformation Thursday, Sundae Scoop