We are so excited to share our Christmas Decorations for this season, every year we try to develop a different look for the front of our house. In years past we have tried to pull together unique looks and have used various accent colors but we have always kept the white lights, it just provides such a clean and classy look in my opinion.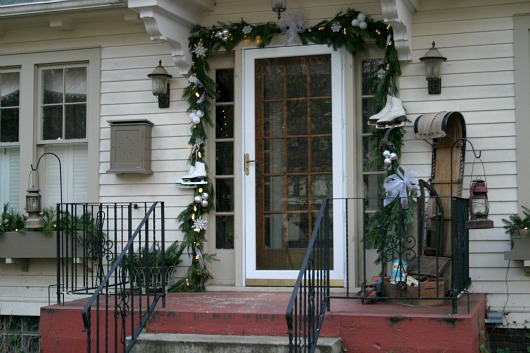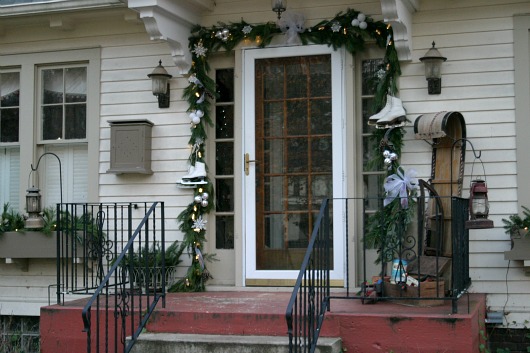 I had a vision of what I wanted and enlisted Doug's help to pull it all together. We started with the garland around the door as it is the focal piece of the front of the house.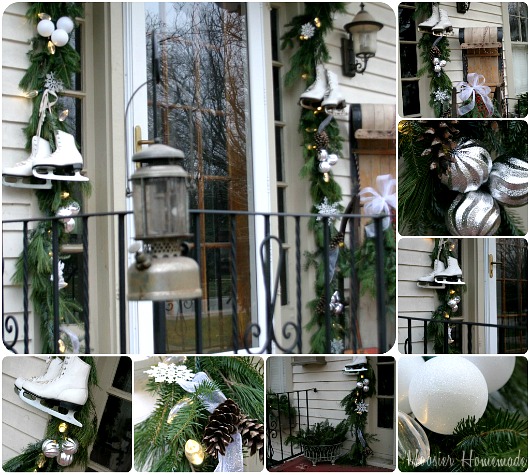 The garland is made with fresh greenery, the base is White Pine and I filled in with Fraser Fir to make it a little fuller. Then came the lights, I really love how the old vintage light bulbs are coming back in style. The old white skates make a big statement, I just love them! Grouping sets of 3 ornaments makes them a little more dramatic. Then I finished it off with snowflakes, tucked in a little more ribbon and pine cones.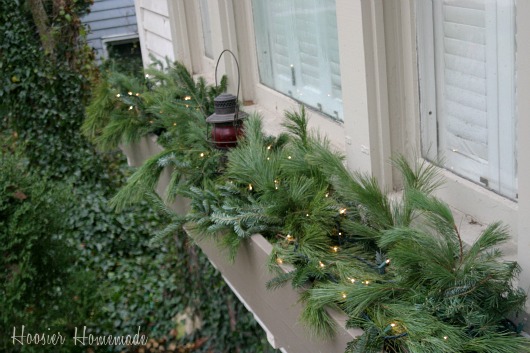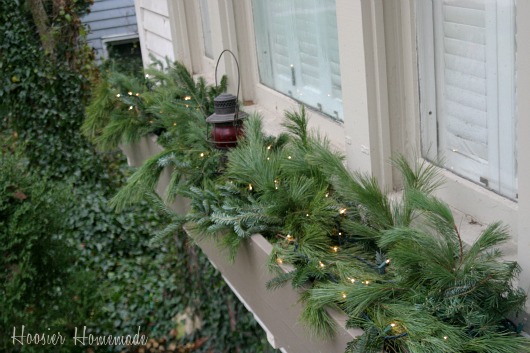 The window boxes were filled with more greenery, little white lights and an antique lantern. Very simple…but gorgeous!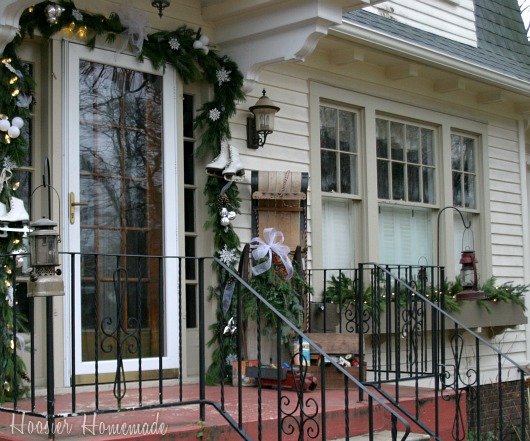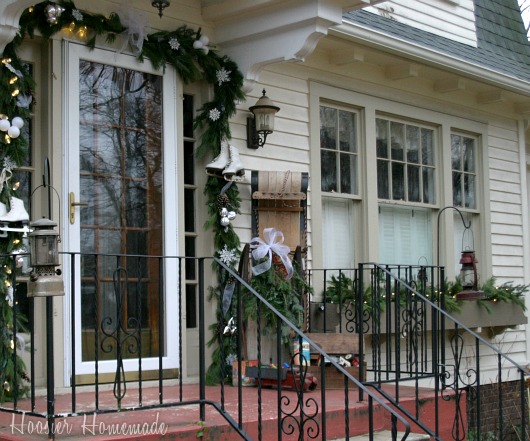 Next was time to give the porch a vintage look, showing visitors a glimpse of what they will find in our home. We have been wanting to display the vintage lanterns outside for quite awhile, but not really sure the best way to show them off. Doug came up with the idea of adding the shepherd's hooks on the corner of the railing and hanging the lanterns. Now if we could only get them open to add a tiny light.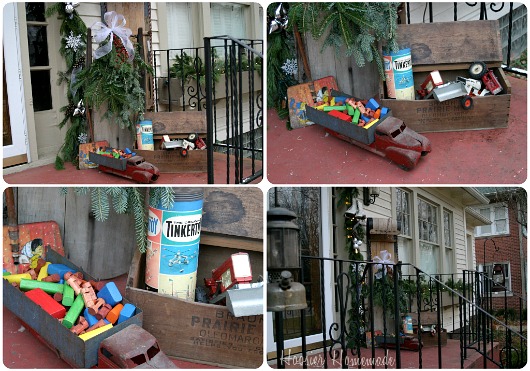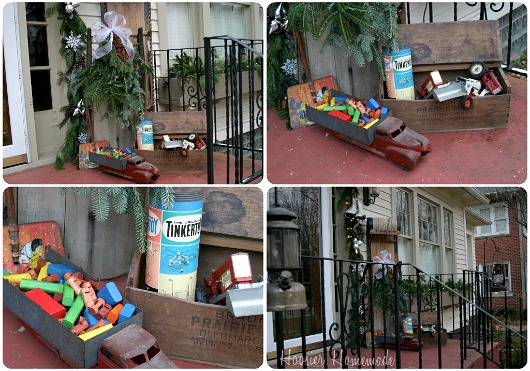 Then the toboggan and antique sled were added. Doug added some fresh green and red berries, and I tied up a bow for them. Then I shopped the house for the old wooden box and toys. The truck is filled with wooden blocks and Lincoln logs.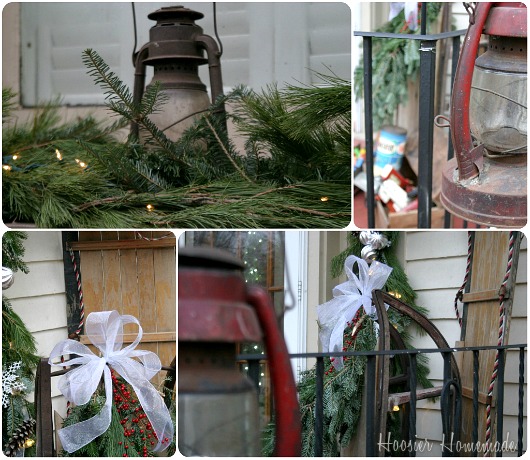 Here are a few more close up shots, we just couldn't help ourselves!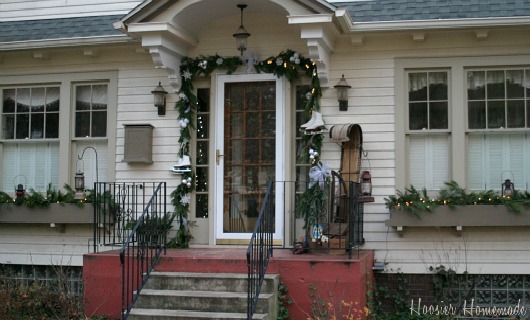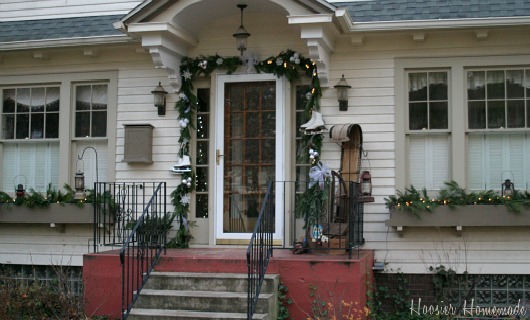 We are just thrilled with how the Christmas Decorations turned out! What do you think?
Stay tuned…we have LOTS more to share including about a dozen themed Christmas Trees!
Linking to…Christmas Craft Party, Songbird